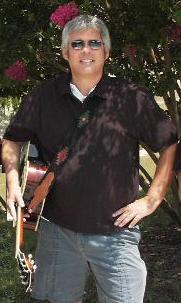 Michael Ross O'Neal – Musician and Businessman
Corsicana Native MIKE O'NEAL balances a successful career as a business owner with an avocation as a musician, songwriter, and entertainer. O'Neal is president and co-owner of The Support Source Corporation in Denton, Texas, which develops and supports employee benefit and endowment accounting and payment software for bank trust departments and private corporations. The Support Source has been in business since 1993 and maintains a national client base. Before founding his current company, O'Neal was a corporate officer and applications developer for National FSI, Inc. of Dallas and SEI Corporation in Pennsylvania for tenure of 15 years after graduating from the College of Business of the University of North Texas in 1974. These entrepreneurial aspirations were handed down from his father, W. C. "Bud" O'Neal who owned and operated O'Neal Seed Company for many years in Corsicana, and from his grandfather, J. T. O'Neal who was a cotton buyer and builder in Emhouse beginning in the early 1900's.
As a musician, Mike O'Neal has entertained audiences in the North Texas area since his teenage years, playing guitar and singing in a number of successful and popular bands. O'Neal founded The Others with four lifelong friends back in the 1960's. This band performed throughout their high school career, from 1967 through 1970, with no personnel changes - a rare accomplishment. Highlights during this period were being named winner of a statewide Battle of the Bands held at the State Fair in Dallas, and school-sponsored annual concerts held at Corsicana High School, in addition to performing for literally hundreds of dances and parties. After a twenty year "break" (for college, careers, and families), The Others reunited in 1990 for a noteworthy and highly publicized class reunion party, along with the completion of a studio recording. The Others were featured performers for Corsicana's Concert In The Park series, and also produced two albums available on CD featuring original compositions, acoustic arrangements, rock classics, and a live performance.
O'Neal also had the opportunity to join his "teenage heroes" in Corsicana's legendary band The Bassmen, later in the 1990's through today.
Currently, Mike O'Neal is part of Rivers West, a popular trio featuring "Texas Acoustic Rock" -- three-part harmony, multiple lead vocalists, with acoustic guitars, bass, and mandolin. Rivers West's broad and entertaining repertoire covers rock and country classics, in a soulful comfortable style. O'Neal's personality, role, and contribution have provided leadership, creativity, and quality to all of his personal endeavors, both in business and in music.