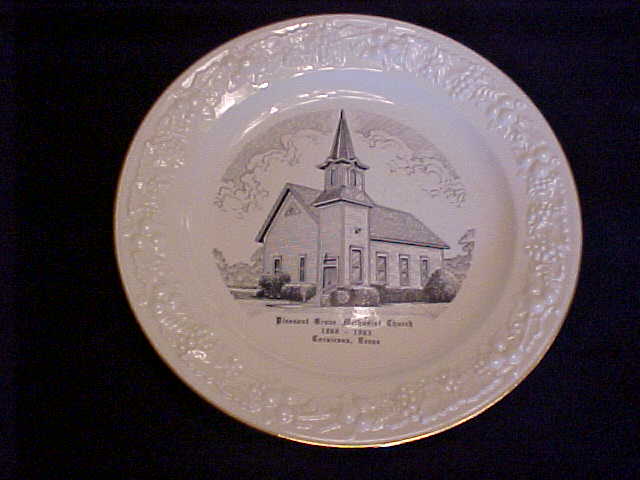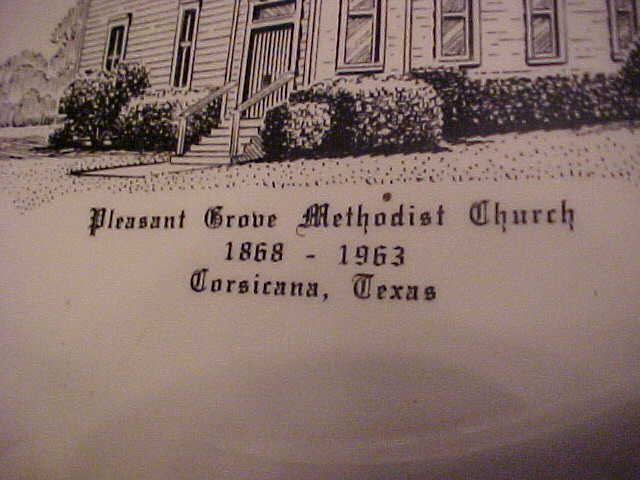 Center of plate has a picture of the Pleasant Grove Methodist Church Corsicana, Texas.
Plate is dated 1868-1963
The information on the back of the plate states: As a result of a camp meeting conducted by Bros. Horace Bishop and H. H. Burnett, the Pleasant Grove Methodist church was formally organized in 1868. The first services were held in a brush arbor situated on an oak-clustered ten acre site which was donated by Joel P. Garner. The present sanctuary was built in 1906, and the educational wing was added in 1961. The founders of this church lighted a fire for us that has sometimes burned dimly, but has never gone out. Today we, their descendants, can say, "Faith of our Fathers, Holy Faith, we will be true to Thee till Death."
Plate is made by Homer Laughlin.