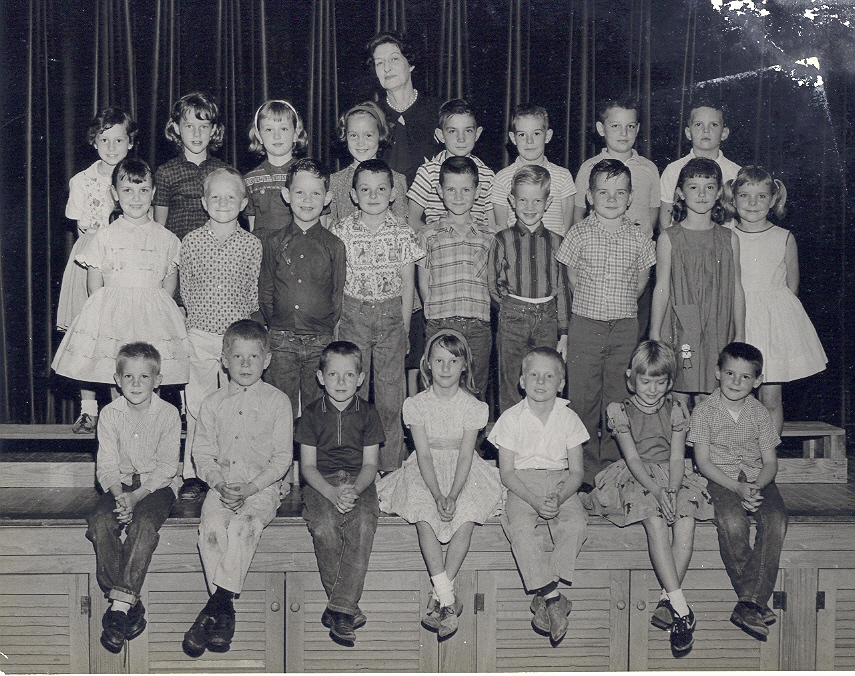 Click here for full size photo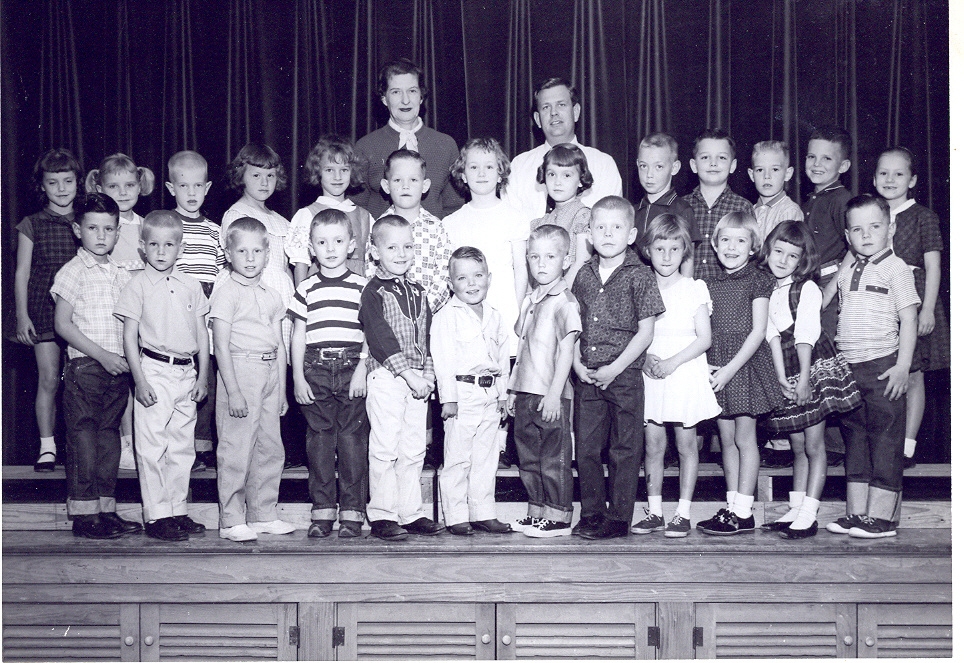 Click here for full size photo
These photos are of Mrs. Dortha Brown Fondren's pre-school and first grade class at J. W. Fannin Elementary School. Taken during 1963 and 1964.
I would like to share a little with you about this wonderful teacher that I remember from my first meeting her over 39 years ago.
Mrs. Fondren was the type of teacher that all children should have had once in their life. She was stern, yet so motherly to each of us. I have many fond memories of Mrs. Fondren during my years at Fannin. She made each child feel as if they were special (and her favorite). Even as you advanced to the next grade she made time for you. I remember that she was especially fond of the library and taught us the importance of reading. She was probably the biggest influence in my love of books. In the sixth grade she encouraged me to help in the library. At that time we had just had the new library built. It was so open and books just surrounded you. I can still see Mrs. Fondren in that library. Standing so proud and welcoming each child that came through those doors with that great big hug she gave and her wonderful smile.
Another thing I remember about her was that no matter the situation she never allowed other children to make fun of you or anyone else. She just did not believe that anyone was better than the next. She wanted us to believe in ourselves and to believe that the child next to us was worth believing in too. You wanted to work hard to make sure you had her praise. The rewards were in her smile.
She taught us in a two room building located outside of the old main building. Next door to us was Mrs. Berry. There was a little walk through (like a small closet) that shared the bathrooms and some storage area. We were so bad about going into the other classroom. We could never fool her by pretending that we "needed to go". She knew exactly where we needed to go....next door. There was also some fish kept in that area that both classrooms shared. I remember when they died. Mrs. Fondren took time to let us deal with our "first loss". She even made those fish seem so important. And to first graders they were.
Mrs. Fondren passed away in 2001. She gave children 31 years of her life teaching them in ways that would get them off to a good start. She was a major part of Fannin and will be forever remembered.
Yes, everyone should start out with a teacher like Mrs. Fondren and they should be able to end with their school days with one just like her too!
Notes: