This article appeared in the Blooming Grove Times on May 14, 1969
TERRIBLE TORNADO STORY
Frost Storm Can't Be Told in Words
The Frost Enterprise building completely destroyed; the press can be seen at the right, front. The camera was facing west showing destruction of George Bason property including cotton gin & a Pathfinder Twin Six auto.
Frost Baptist Church. The women are not identified and are thought to be some of the thousands of sightseers who swared into the stricken area. All church building in town were destroyed.
Extreme right, Citizens State Bank & Masonic building. To the left was Y.H. Greer Grocery, then Sam Gerber's Dry Goods. One an died in the Greer building. Note the truck.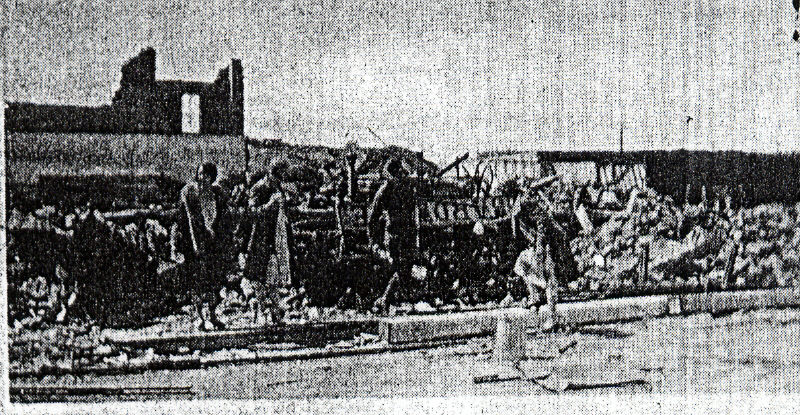 Patterson's Drug Store (one of two), I.O.O.F. Hall, Lay-Heflin Hardware Co. & Heflin-Mitchell Dry Goods. Three men, including Mr. Patterson, were fatally injured in the Drug Store.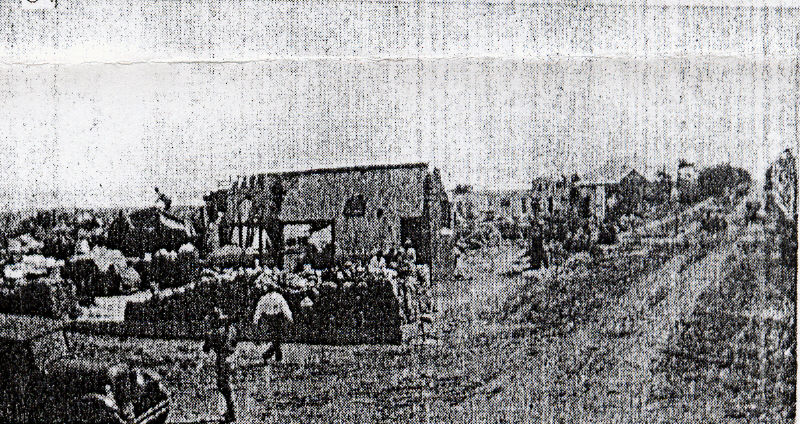 Frost was placed under martial law & national guardsman can be seen in the street. First building the left was Sheppard-Bason Motor Co, Ford agency, and looking east on the up the street, on the left is what little remains of the E. J. Sheppard, Mrs. Fred M. Grimes, Sr., and S. O. Hyer homes. The T. F. Bonnett home, last in the picture, looks intact but it was severely damaged.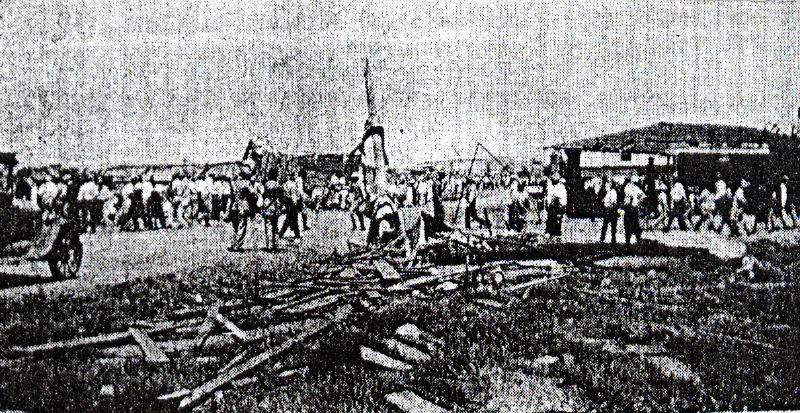 Magnolia corner location of Slay's Magnolia Station & Agency, and the W.O. Ellis Feed & Coal business.
Notes: