Maxine (Gillen) Brown


Oct 24, 1926 - Jul 11, 2017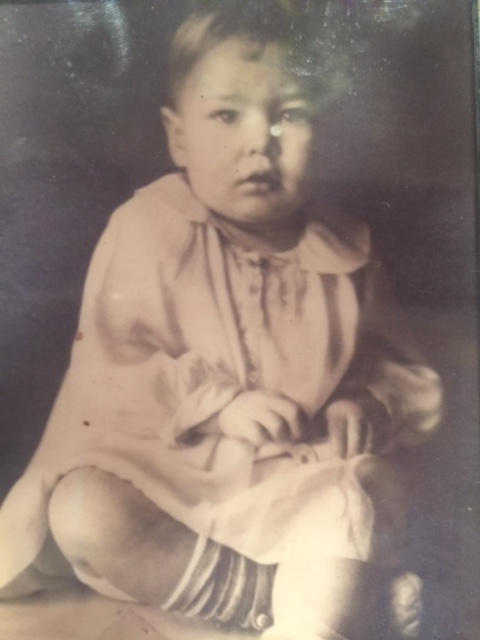 OBITUARY
Maxine "Ma" Brown, 90, passed away peacefully on July 11, 2017 in Hamilton, Texas. She was born and raised in Blooming Grove, Texas. She met her husband, Nolan Brown, in Frost, Texas, and they soon married and started a family. Family was the most important thing to Ma, and as her family grew she was able to enjoy them for many years. She loved her God, her family, her country, sports, horse racing, playing dominoes, and shoes. She was full of life and knew how to have fun…she was known as that "spunky" little lady. She was also a member of the Lamkin United Methodist Church.

Maxine was preceded in death by her husband Nolan and son Bobby; her parents, Daddy Drew and Mother Gillen; and her four siblings She is survived by her daughter and son-in-law Betty and Glenn Hodges of Lamkin; her grandchildren Sloan Brown and wife Johanna of Waco; Matt Hodges and wife Gayla of Gatesville; Emily Jensen and husband Matt of Pflugerville; and Nicole Brayton of Houston. She was blessed with nine great-grandchildren and two great-great-grandchildren. She was also blessed with some very special nieces and nephews.

Memorial gifts may be made to the Lamkin United Methodist Church, 2200 CR 286, Gustine, Tx 76455.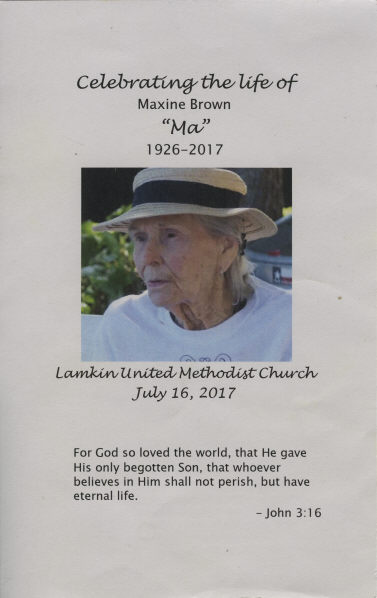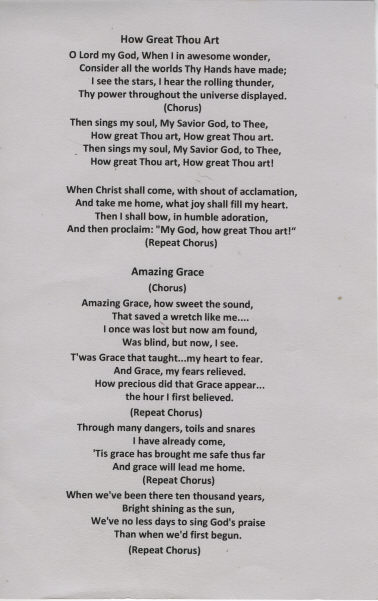 ---
A private family graveside memorial service was held July 30, 2017.
Burial at Rose Hill Cemetery, Blooming Grove, Navarro Co., TX

Rose Hill Cemetery, Blooming Grove, Navarro Co., TX
Marker Photo by Karen Rost
Notes: