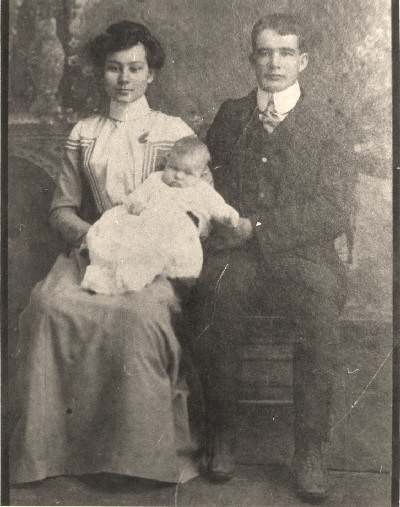 BLOOMING GROVE MAN INVENTS NEW REVOLVING GIN RIB
F. B. Cumpston of Blooming Grove, has invented a revolving gin rib, which was given a thorough trial last week and according to those who were present at the demonstration the new device gave absolute satisfaction. The revolving gin is said to have a great advantage over the old stationary rib as it makes a better sample and docs not nap the cotton, gins faster and cuts from five to six more pounds to the hundred pounds of seed cotton than the old way of ginning.
This new invention has not given one minute of trouble, Mr. Cumpston stated, and it has been doing practical work all week.
Several prominent men including ginners and bankers have visited Blooming Grove to see the gin in operation among thorn being Joe Kit, oil mill man of Frost; M. G. Young and J. D. Stokes of Dallas.
Mr, Cumpston has invented several labor saving devices for gin and farming machinery, including the automatic gin packer, cotton cleaner and automatic cotton compress which he has sold to the Continental Gin Company of Dallas. As yet no arrangements have been made by Mr. Cumpston as to what disposition he will make of his latest invention.

The Corsicana Daily Sun - Monday, October 23, 1922
Submitted by Diane Richards
OBITUARY
Feb 25, 1879 - Sep 7, 1962
F. B. Cumpston Dies Friday
BLOOMING GROVE, Sept 8 (Spl) — Frederick B. Cumpston, 83, native of Blooming Grove, died in a Waco rest home Friday.
Funeral arrangements are pending advices from relatives. Cumpston was a long-time employee of Murray Gin Company in Dallas and is credited with the invention of the revolving rib in gin stands.
Surviving are three sons, Curtis Cumpston, Dallas; Kermit Cumpston, Blooming Grove, and Mike Cumpston, Waco; two daughters, Mrs. Nellie Mae Williams, Grapeland, and Mrs. E. L. Vick, Houston; a brother Frank Cumpston, Blooming Grove; a sister, Mrs. Mary Lewis, Washington, and other relatives.
McCormick's Funeral Service directs.
Notes:


F. B. Cumpston Rites Sunday

BLOOMING GROVE Sept. 10 (Spl.)—Funeral services were held at the First Methodist church here Sunday at 2 p.m. for Frederick B. Cumpston, 83, who died Friday in Waco.

Conducting was the Rev. J. W. Hodges, pastor, and burial was in the Rose Hill cemetery.

Cumpston was a former veteran employe of the Murray Gin company in Dallas.

Surviving are three sons, Curtis Cumpston, Dallas; Kermit Cumpston, Blooming Grove, and Mike Cumpston, Waco; two daughters, Mrs. Nellie Mae Williams, Grapeland, and Mrs. E. L. Vick, Houston; a brother, Frank Cumpston, Blooming Grove; a sister, Mrs. Mary Lewis, Washington, and other relatives.

Pallbearers were W. P. Orme, Carl Daniel, R. Bruce McCormick, Sam Carroll, Drew Gillen and Carl Pritchard.

McCormick's Funeral Service directed.

Notes:
---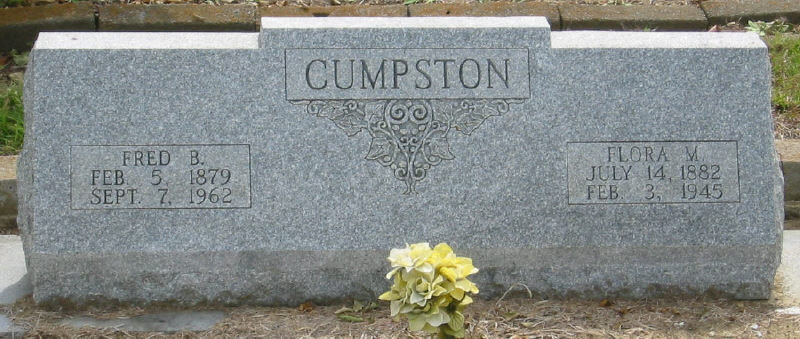 Rose Hill Cemetery, Blooming Grove, Navarro County, Texas
Photo by Jeanna Chowning