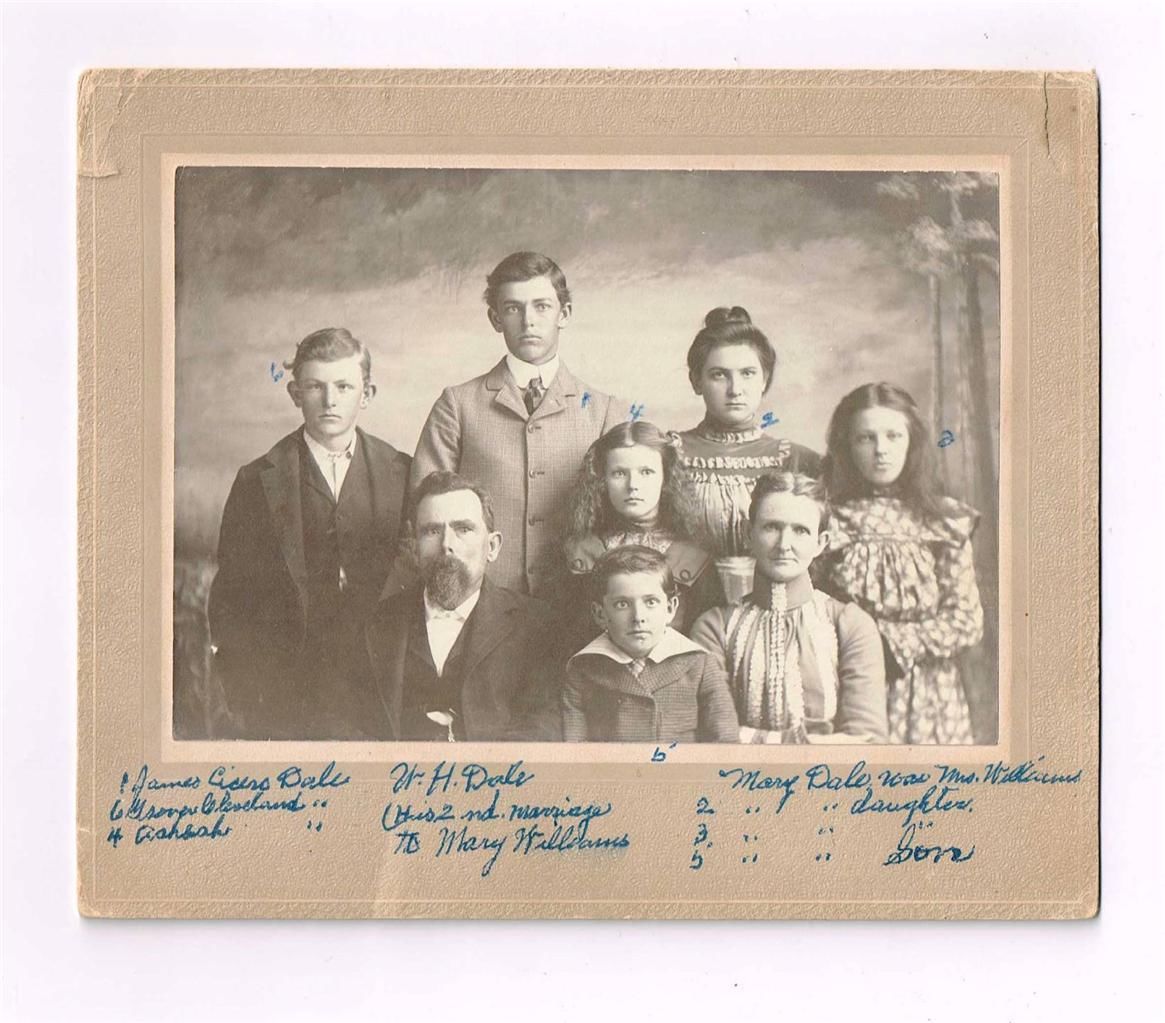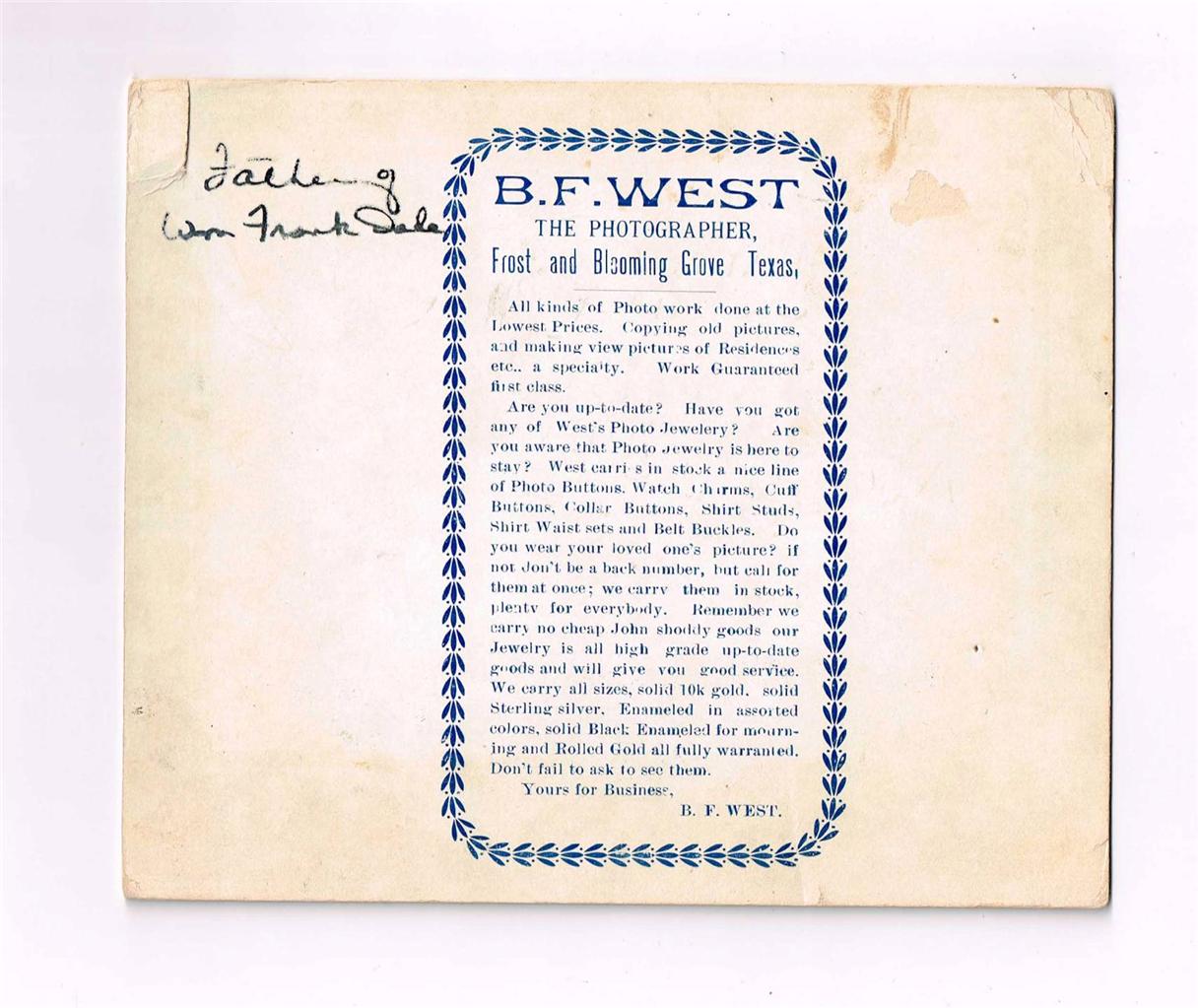 From the Collection of Edward L. Williams
Information for William H. Dale Family
1880 Census Smith Co., Texas Precinct 7
W. H. Dale 28
M. J. Dale 27
Martha E. Dale 5
William F. Dale 3
Omer Dale 0


1900 Census—Frost, Navarro Co, Tx.
All born in Texas:
William Dale 48
Sons:
William F. 24
Homer O. 21
James C. 17


William Hardy Dale Aug. 11, 1852 born in Hill Co. Tx. Died May 26, 1933 buried in Richland Cemetery outside Mertens—Marshall and Marshall Funeral Home, Hillsboro, Tx..

Wife-Mary Jane (Langford) Dale Oct. 11, 1853 - Sep. 25, 1899 buried in Richland Cemetery

James Cicero "Jim" Dale May 4, 1883 - May 29, 1950 buried in Frederick, Tillman Co. Oklahoma—married Laura Glenndora (Pittman) Dale married Jun. 16, 1907 in Hill Co., Tx.

Grover Cleveland Dale draft registration 1917-1918 Anderson County, Texas

Homer O. Dale is really Omer O. Dale born Sep. 2, 1880 died Apr. 10, 1962 buried in Irene, Texas----he was married to Emma (Merrell) Dale married Jun. 3, 1906, Hill County, Tx.

William F. Dale born Nov. 1876 (can't find him anymore)


The Clyde Dale that is buried at Rose Hill Jun. 5, 1901 - Mar. 31, 1981 -- parents are James M. "Jim" Dale and Ora (Miller) Dale buried at Bethel Cemetery in Italy, Ellis Co., Tx. I think he must be related to them because he grew up in Hill county. On the 1920 census Omer lives on Emmett road and Clyde lives with his mother on Frost –Irene road so close.

Info collected by Diane Richards