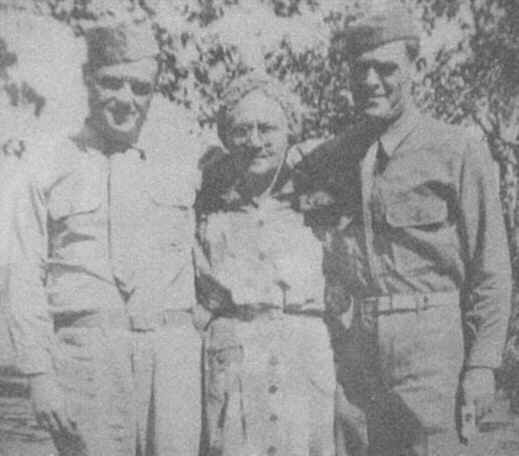 In the photo is Earl Ellis (left), his mother
Eva and his brother William A. Ellis (right).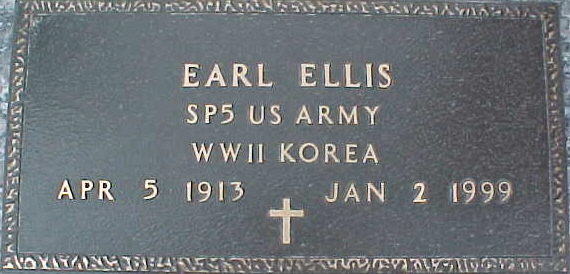 Resthaven Cemetery, Corsicana, Navarro County, Texas
Earl Ellis b. 4/20/1913 in Lewisville, Tx d. 1/2/1999 Corsicana, Tx. Served in WWII and Korean war. He is buried in the Resthaven Cemetery in the military section. His parent's were: Captain "Cap" Marvin Ellis and Eva Elizabeth Chandler Ellis. His wife is Birdie Mae Duncan Ellis.
In Memory of Earl Ellis
Date of Birth: April 5, 1913
Date of Death: Jan 2, 1999
Services: Tuesday, January 5, 1999 10:00 A.M.
Griffin-Roughton Funeral Home
Officiating: James T. Davis
Pallbearers: Grandsons
Honorary Pallbearers: Great Grandsons
Interment: Resthaven Memorial Park
Arrangements: Griffin-Roughton Funeral Home, Corsicana, Texas
Notes: