Elvira Henderson
Jan 7, 1924 - May 16, 1925

Death of Infant Daughter.

Elvira Henderson, aged fourteen months; daughter of J. J. Henderson, who lives on the Rufus Hardy farm, three miles east of town, died in the County Hospital at 10 o'clock last night and the remains were interred in Petty's Chapel today.

Notes: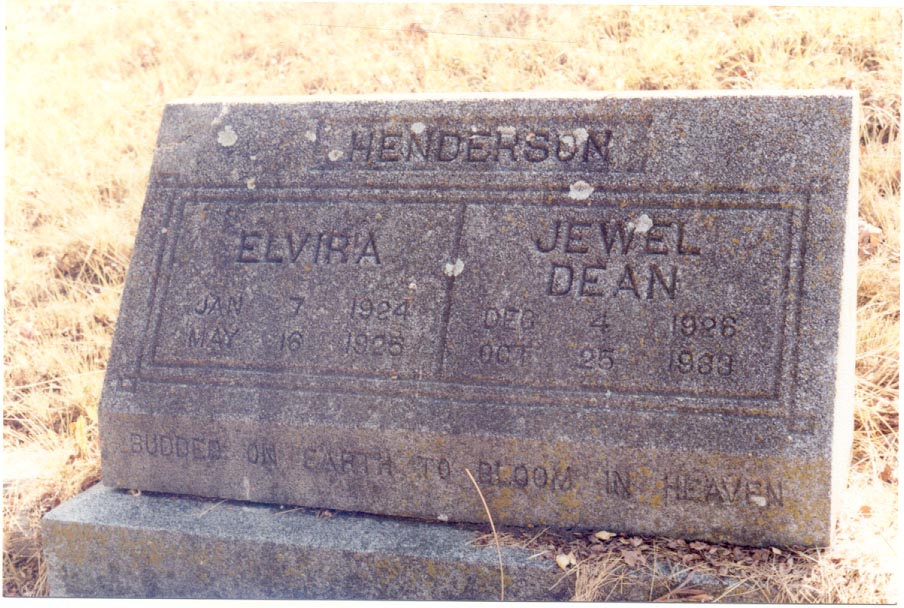 Elvira & Jewel Dean Henderson
Pettys Chapel Cemetery, Navarro County, Texas
Elvria and Jewel Dean Henderson are buried next to each other. Also their brother Alvis is buried next to them. T
he parents were Jewel Jones and Dovie (Jackson) Henderson. Their marraige is on Biography page Book 19 pg 252.

Jewel D. Henderson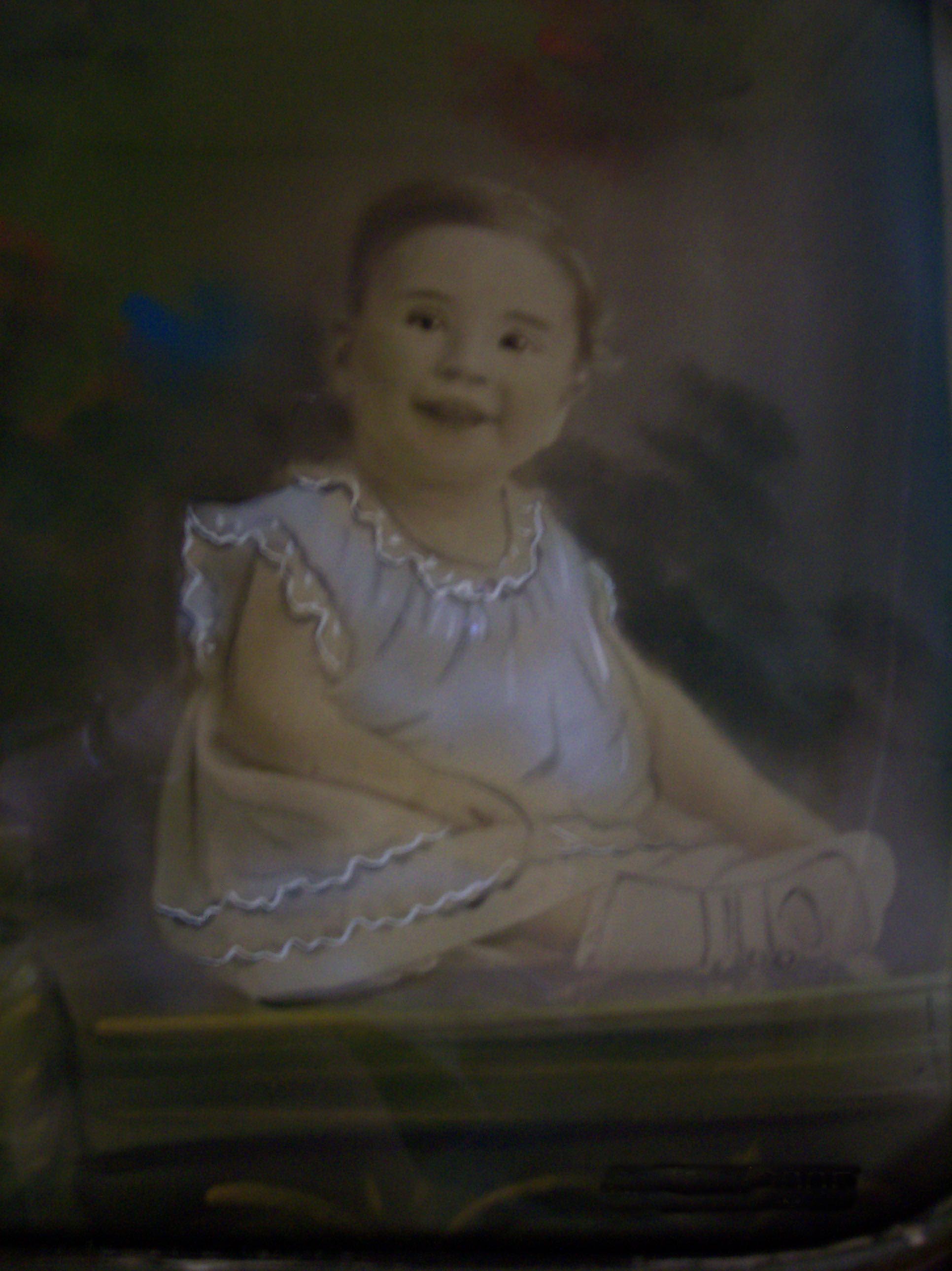 Elvira Henderson
Notes: