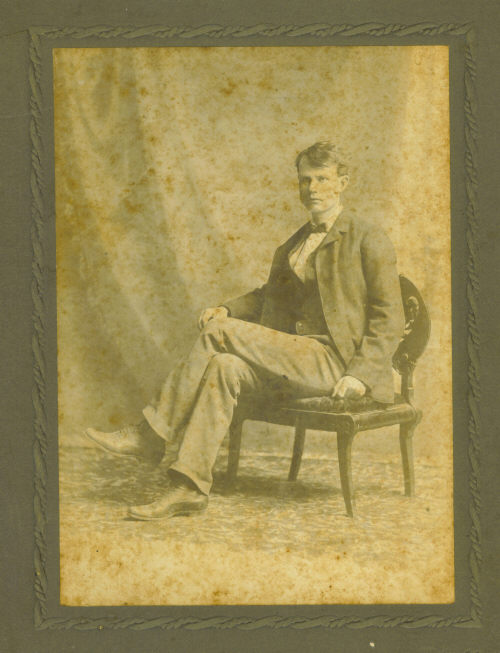 Photo from the collection of Edward L. Williams
Purchased in an antique shop in Dallas July 2010
Charlie Clarence Jeffries


Nov 1, 1875 - Jul 31, 1964
C. C. Jeffries, Rites Saturday
Final rites for C. C. Jeffries, will be held at 4 p.m. Saturday from the St. Elmo Baptist church with burial in the St. Elmo cemetery. Rev. A. C. Corley and Rev Rev. W. F. Smith will conduct.
Jeffries, resident of Winkler and president of the Navarro County Historical Society, died Friday morning in the Navarro Clinic. He was a native of Florida but lived most of his life in Navarro County.
Survivors are three sisters Mrs. Minnie Knight, Mrs. Sallie Jeffries and Mrs. Edith Harris, all of Winkler; and a number of nieces and nephews.
Pallbearers will be Murl Anderson, Clyde Walker, Jake Barber, Hallie Rash, Bill Wade Horn, John Halanik and Nelson Ross.
Corley is directing.
Notes: