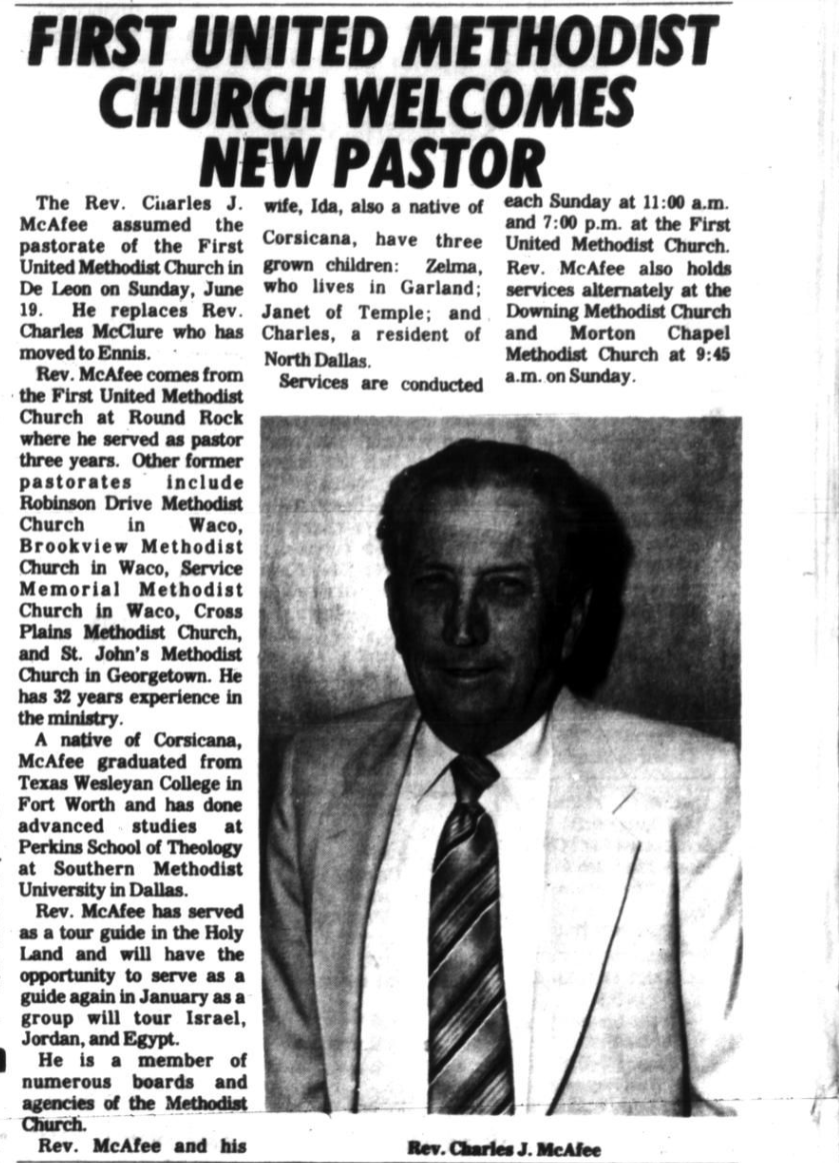 DeLeon Free Press - Thursday, June 23, 1983
---
OBITUARY
Charles J. McAfee
Jul 29, 1924 - Dec 6, 1995
Rev. Charles Joseph McAfee, 71, of Blum, Tx., died Dec 6, 1995 at his residence.
Visitation will be 7-9 p.m. Friday at Crosier-Pearson-Mayfield Funeral Home in Cleburne.
Services will be held at 11 a.m. Saturday at the First United Methodist Church, Cleburne, with Revs. Harvey Raines and Delbert Taylor officiating. Burial will be in Watts Chapel Cemetery.
Rev. McAfee was born July 29, 1924 in Corsicana. He was the minister of Watts Chapel Methodist Church in Johnson County. He was a member of the Masonic-Baylor Lodge 1235 in Waco, the Order Eastern Star and the Texas Oddfellows for 50 years.
He is survived by his wife, Ida Louise (Fields) McAfee of Blum; his daughters, Zelma Pesce of Rockwall and Jan Rogan of Mesquite; his son, Charles D. Florine Gray of Corsicana and Marcihlette Hettig of Houston; his brother, Bob McAfee of Matagorda, Tx; and four grandchildren and one great-grandchild.
Notes: