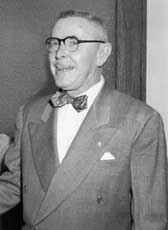 A. M. McAfee (1886-1972)
Born in Corsicana, Dr. Almer M. McAfee received a Bachelor of Science in Chemistry from the University of Texas in 1908. He obtained his doctorate in Chemistry from Columbia University in 1911. Dr. McAfee's major accomplishment came in developing the process for refining high octane gasoline and high purity lubricating oils.
In 1912, he joined the Texas Company and resigned the following year to accept a local position with Gulf Oil Corporation. He pioneered the first method for using aluminum chloride in the catalytic cracking of gasoline and in the manufacture of motor oil. When Dr. McAfee realized the high cost of Aluminum Chloride might result in the rejection of the process he developed a method to produce low cost aluminum chloride from bauxite ore. This resulted in higher quality gasoline and petroleum products using low cost aluminum chloride. During his lifetime, he also obtained forty patents on specialized chemicals used in a wide variety of products.
Dr. McAfee had a keen interest in the field of education serving as a member of the Port Arthur Independent School District Board of Trustees from 1931-1941 and as it's President from 1934-1941. He also served on the Board of Trustees of Lamar Junior College, and was instrumental in having that institution expanded from a two to a four year institution. He served on the college's Board of Regents and served a term as president of the regents. After thirty eight years with the Gulf Oil Corporation, he retired in 1932 to a farm near Woodville, Texas, where he remained until his death in 1972.
---
CLASS HONORS
The Corsicana Daily Sun - Sat., May 19, 1917
---
WEDDING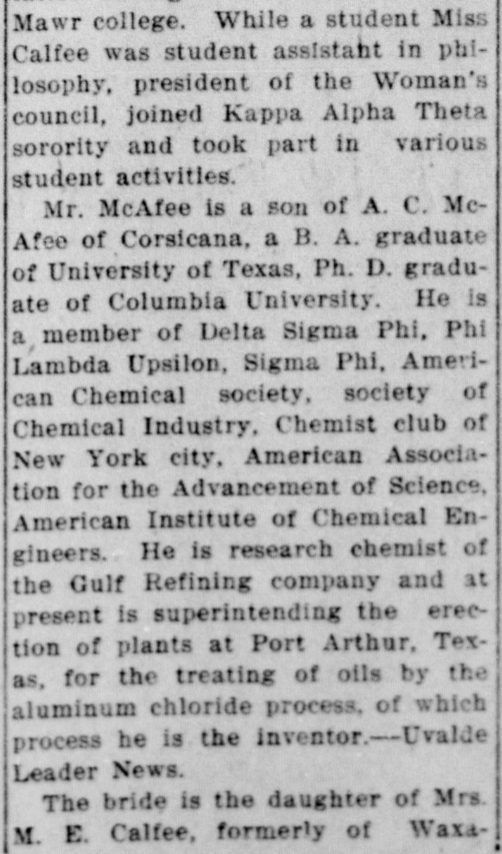 Waxahachie Daily Light (Waxahachie, Tex.), Vol. 23, No. 260, Ed. 1 Saturday, January 22, 1916
---
FIFTEEN YEARS OF COURT BATTLES END IN REFINING CASE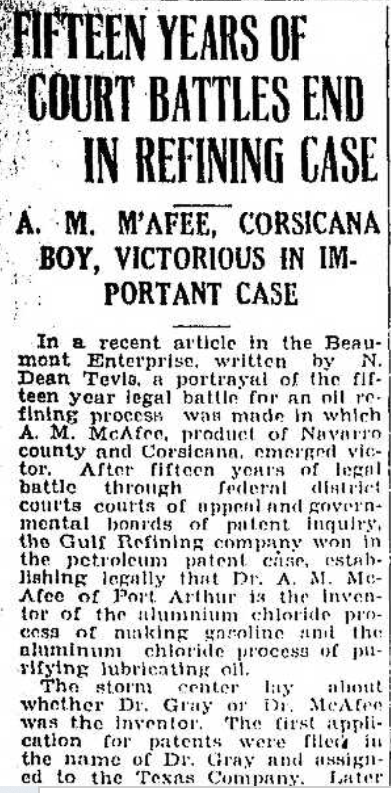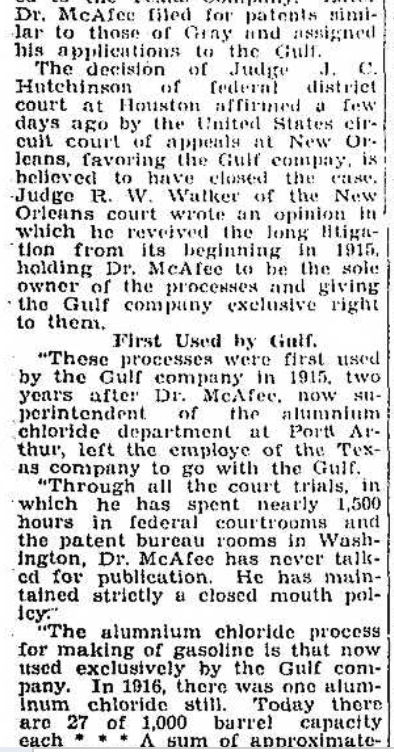 ---
ARTICLES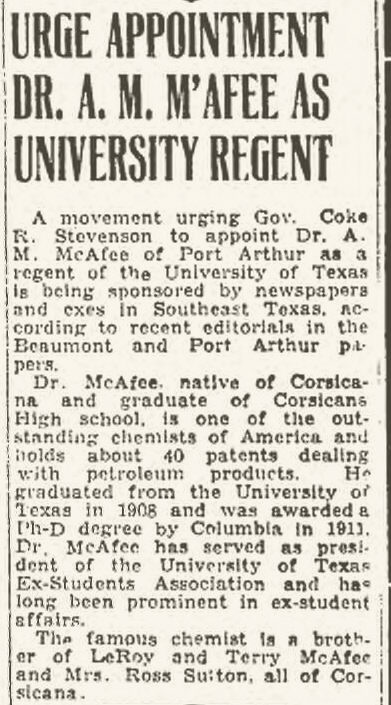 Corsicana Daily Sun - Friday, October 27, 1944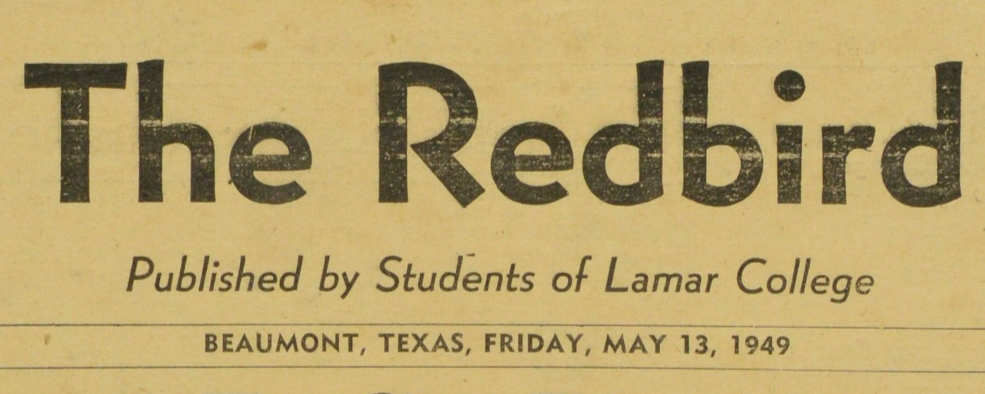 ---
Obituary - Corsicana Daily Sun
A. M. McAfee
HOUSTON - Funeral services are to be 11 a.m. Saturday at Woodville United Methodist Church in Woodville for Dr. A.M. McAfee, 86, of Woodville and former Corsicana resident who died Thursday at a hospital in Woodville.
Funeral services are under the direction of Edwards Funeral Home in Woodville. Burial will be in Magnolia Cemetery in Woodville.
He was born in 1886 in Corsicana and attended school in Corsicana. He was a petroleum chemist with the Gulf Oil Corporation before his retirement in 1952.
Survivors include his widow, Mrs. Georgia Bell McAfee of Woodville; two sons, Jack T. McAfee of Houston and Jerry McAfee of Toronto, Canada; a daughter, Mrs. John J. Biesele of Austin; three sisters, Mrs. Velma Bennett of Wellsley Hills, Mass., Mrs. Willie Dean Williams of Galveston and Mrs. Leta Daniels of Waco; and nine grandchildren and three great grandchildren.
Corsicana Daily Sun - October 13, 1972
---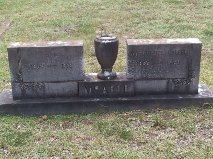 Magnolia Cemetery, Woodville, Tyler County, Texas, USA
---
Genealogical Notes:
Almer McDuffie McAfee was the son of Almerine Cicero McAfee and Margaret Elizabeth (Terry) McAfee. He was born Sept 24, 1886 in Corsicana, Navarro County Texas. Almer Graduated from Corsicana High School, Class of 1904. On January 11, 1915, he married Marguerite Hawkins Calfee, the daughter of William Avelete Calfee and Martha Ellen "Ellie" (Hawkins) Calfee. Their children were Avelette "Jerry" McDuffie McAfee b. Nov 3, 1916, Marguerite "Margo" McAfee b. Nov 20, 1919, and Jack Terry McAfee, Sr. b. Sept 14, 1923. Marguerite died April 22, 1965 in Woodville, Tyler Co., TX. Almer remarried to Georgia Belle Gibbons. Almer died on Oct 12, 1972 and was buried at the Magnolia Cemetery, Woodville, Tyler Co., TX.