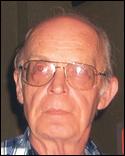 KAND icon Miller dies at 65

Longtime radio host loved family, music radio

By Bob Belcher

"Keep it country, and so long for now."

That was the way Ramblin' Roy Miller ended every radio show over the last three decades on KAND Radio.

Miller, long-time program host of the local country radio station that had been his music home since the early 1980's passed away in his sleep Wednesday night. He was 65.

Perhaps best known as a host of the station's popular "Talktime" program, Miller's knowledge and love of country music was unique. Miller was also known throughout the area as a former school teacher, his first career before moving into the world of country music and radio with KAND.

Thursday morning's radio program, hosted by former morning announcer David Ross, turned into a tribute to Miller's memory, with dozens of listeners calling in condolences for Miller's family, and sharing memories of their experiences with Miller.

"I called in the other day and asked Roy to play a song, and he told me 'I think I've got that out in my pickup,'" one listener recalled of Miller.

"Mr. Miller was my literature teacher in Kerens years ago," one listener added. "He made it so interesting for us."

Sam Thompson, CISD athletic director, was a teacher and coach in Kerens when Miller taught there.

"Roy and I go back a day or two," Thompson said. "He was a good one."

Thompson recalled Miller's days as "Voice of the Bobcats" during high school football games in Kerens.

"He was a great teacher and an avid sports fan. We had a great relationship," Thompson said. "We were together teaching and he said if he ever got a chance to do (radio) full-time he'd like to do that, and that opportunity came up ... he was a great community man."

Miller's sister, Margie Holton, also worked at KAND along with her brother, her program following his for many years.

"He loved his kids, and country music, and Kevin Costner," Holton recalled. She said "Dances with Wolves" was Miller's favorite movie. "He watched it over and over."

Miller met Costner earlier this year during a trip to with grandson Lee to Montana, Holton said.

"They went to the buffalo preserve that (Costner) owned and he was there and got to meet him. That was the highlight of his trip," she recalled.

"He was so happy to be back at the station," she said.

Both Miller and Holton left the station at the end of 2000, the result of the implementation of satellite-fed programming during much of the day, replacing the local programs the two had put on. Satellite feeds still make up much of the station's programming. Miller was hired back to do a local morning show in 2006.

KAND Station Manager Dick Aldama hired Miller when he began his radio career part-time while still teaching in Kerens.

"We're all saddened by Roy's death," Aldama said Thursday. "As many listeners know he was the 'ultimate' person as far as country music goes ... There's no one like Roy around ... we send out our condolences to the family."

A permanent fixture in Corsicana's Jester Park is a statue and museum honoring county artist Lefty Frizzell, a project Miller was involved in, and passionate about, according to longtime friend Bobby Fluker.

"I'm devastated. He was a good friend," Fluker said Thursday morning. "I just saw him Monday ... Roy and I worked together along with Don Steely on the Lefty statue and the museum."

Fluker and Miller also had a radio show, "Classic Country," that aired on Saturday mornings on KAND, as the two men played the music they enjoyed and talked about the old-time artists of the genre.

"Some of the best times I had was on that (Saturday morning) show," Fluker recalled. "If it hadn't been for Roy I wouldn't have been up there. I treasured that time with him."

Richard Parker, owner of KAND Radio during the time Miller was hired, remembered him for his knowledge of country music.

"One of the highlights of my days was listening to Roy," Parker recalled. "He was a walking encyclopedia of country music."

Parker said it was evident in his first meeting with Miller that he was something special.

"Of all the people that ever worked for me, I'm sure he was more dedicated to country music than anyone else was. I was sure proud to have been associated with him," he said.

Miller leaves behind two sons, Doug and David, and grandchildren Taylor, Mattie, Lee, and Addison. He is also survived by his mother and sister.

A visitation will be held 6 to 8 p.m. Friday at Griffin-Roughton Funeral Home. Funeral services will be held at 4 p.m. Saturday at Griffin-Roughton Funeral Home, with interment to follow at Oakwood Cemetery.


---
Roy D. Miller Jr. - 08/03/07

Roy D. Miller Jr., 65, of Corsicana passed away Thursday, Aug. 2, 2007 in Corsicana.

Visitation will be 6 to 8 p.m. today at Griffin-Roughton Funeral Home.

Services will be 4 p.m. Saturday at Griffin-Roughton Funeral Home with Don Bowen officiating. Interment will follow at Oakwood Cemetery.

Mr. Miller was born Nov. 19, 1941 in Corsicana. He was a member of Westhill Church of Christ. He belonged to the Sons of the Confederate Veterans, Kerens Ex-Students Association and the Lefty Frizzell Memorial Committee. He worked at KAND Radio for 22 years. He was a teacher in Kerens for 15 years and in Mildred for five years.

He was preceded in death by his father, Roy D. Miller Sr.

Survivors include his mother, Polly Miller of Corsicana; sons, Doug and wife Kristi of McKinney and David and wife Liza of Denton; grandchildren, Taylor Miller, Mattie Miller, Lee Miller and Addison Miller; sister, Marjorie Holton of Kerens; numerous nieces and nephews; former wife, Cindy Massey of Corsicana.

Memorials may be made to the American Heart Association.

Arrangements by Griffin-Roughton Funeral Home, Corsicana