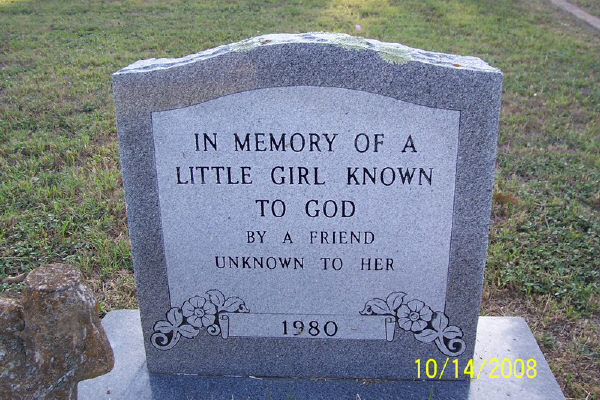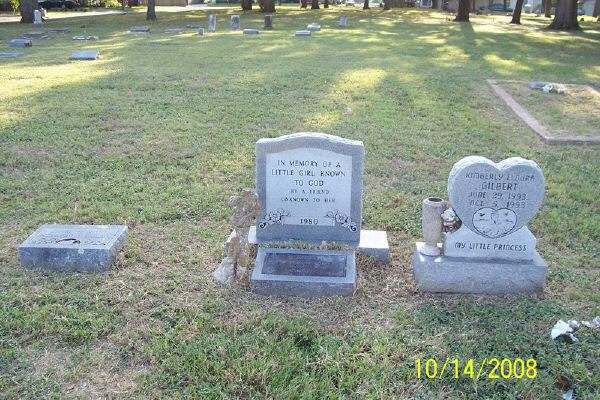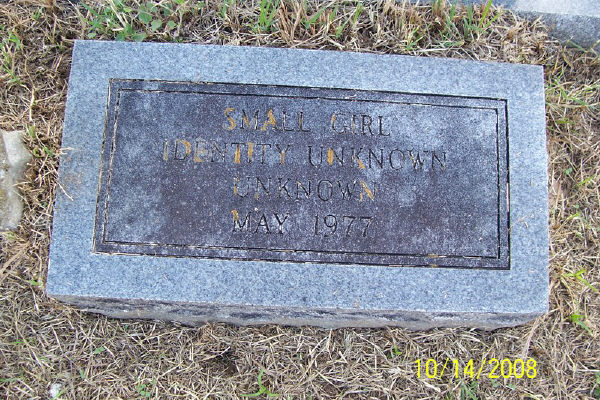 Corsicana Daily Sun Newspaper - Monday, May 30, 1977 - Identity of child still mystery

The badly decomposed body found Sunday on Chambers Creek by two fishermen is no longer believed to be that of a Dallas youngster missing since Valentine's Day, according to Navarro County Sheriff Jerry Shelton.

Investigators had first thought that the skeletal remains found in shallow water along the creek to be that of seven year old Ladena McCoy, who disappeared while on her way to school in Dallas Feb. 14.

But the Forensic Laboratory in Dallas reported to Shelton about 11 a.m. today that the body is not that of the missing girl. Law enforcement officers in Dallas, despite a massive effort, have been unable to locate a clue to the girl's whereabouts since her disappearance three months ago.

Navarro County deputies, after learning the news, began immediate plans for a careful search of the area where the body was found yesterday in an attempt to discover a clue to the identity of the body.

The basic assumption that the body was that of the Dallas girl rested on clothing found on the body and on the approximate age of the body, four to seven years of age. Dallas investigators had only those clothing samples on which to base an identification.

According to Deputy Sheriff Grady McCall, Jessie Gomez and James Moore were fishing around noon on Chambers Creek Sunday, about a mile south of where the E. 5th slab crosses the creek, when they found the body. The two men walked out to the road and flagged down a passing deputy to report the grisly discovery.

Members of the Corsicana Emergency Corps were employed to remove the body, which was done about 3:30 p.m. Sunday, McCall said.

Investigators say the body is missing one foot, and had apparently been in the water about two months before being discovered. Deputies speculated this morning that the body had not drifted "too far" from where it was placed in the water to where it was discovered Sunday.

Deputies now theorize that the child was a victim of abuse, and radio and teletype bulletins have been dispatched to all state law enforcement agencies seeking information about any missing four year old child.

Investigators were preparing to search using deputies on foot and in boats along the creek where the body was discovered.
View Newspaper Clipping 1a - Newspaper Clipping 1b
---
Corsicana Daily Sun Newspaper - Wednesday, June 1, 1977 - Body that of white girl age two-four

The report from the Dallas Medical Examiners office has determined that the body found in Chambers Creek Sunday was that of a white female between the ages of two and four, according to Deputy Sheriff Gary Patterson.

Patterson said the report added that the girl could not be older than four years of age. He said that further results of lab tests are pending.

The deputy explained that inquires were beginning to come in from not only Texas but also from around the country concerning the body. Patterson said law enforcement people in San Bernadino, Calif. have inquired along with the Galveston Police Department.
---
Corsicana Daily Sun - Thursday, June 9, 1977 - No new evidence in girl's identity

No new evidence has turned up as Sheriff's deputies continue to search for the identity of the badly decomposed body of a four-year-old girl found May 29 in Chambers Creek east of Corsicana, according to Deputy Sheriff Joetta Price.

The body was found by two fishermen buried in debris in the creek about five miles east of Corsicana. Sheriff's Deputies Grady McCall and Bob Rehders, who are conducting the investigation, said at the time that the body had been in the water anywhere from two to four months.

The body was at first thought to be that of missing Dallas youngster, Ladina McCoy, but the Dallas Medical Examiners office ruled out that possibility early in the investigation.

Deputies are baffled about the identity of the body. Leads from around the country have not been fruitful and no child of that age has been reported in Navarro County.

The day following the discovery Sheriff Jerry Shelton, deputies and a group of reserve deputies searched the banks of Chambers Creek but did not find any evidence that would aid in identifying the body.

Deputies theorize that the child may have been a victim of child abuse which they say may account for no one coming forth to identify the body.
---
Corsicana Daily Sun Newspaper - Sunday, June 19, 1977 - 'Unnamed Baby Girl" leaves many questions.

Who was she, the little girl whose skeleton was found in Chambers Creek here three weeks ago?

Was she a happy child? Did she have a puppy or a kitty to play with? Had she already learned her letters and her numbers?

No one knows, and we're beginning to doubt that anyone will ever know.

Little is known, not the cause of her death, not even the color of her hair.

What is known? Only that she was a little girl and that she was between two and six years old, probably around four.

She was dressed in maroon pants and in a white blouse with red animals on it. Lawmen think she was probably four because the blouse is a size four. It came from Montgomery Ward's.

How could a little girl remain unidentified for several weeks, maybe even for several months since there was no way of telling how long the body had been in the waters?

Investigating deputy sheriffs say: - She could have been a victim of severe child abuse. That would account for why no one has come to identify and claim her.

She could also have been the child of a poor transient family who died and whose parents did not have money for burial. That would also account for no missing-person report.

-Or, according to Deputy Bob Rehders, she could have been "flat out murdered." The longer she remains unidentified, the less chance there is of identifying her. But Rehders says there's still a chance that information circulating on the child by the Navarro County Sheriff's Department hasn't been matched up with all the missing children reports throughout the U.S.

Which answer is most likely? Your guess is as good as the lawmen's. They don't have a thing to work on.

If the child wasn't wanted in life, she may not be wanted in death either.

Today she's in the "cooler" of the Dallas County medical examiner's office. She'll remain there until all possibility of identification is exhausted - at least another month.

Then she'll be buried as "Unnamed Baby Girl" either by Dallas or Navarro County, whichever will accept the burial expense. Navarro is more likely since she was found here.

She'll get a simple funeral and be laid to rest with no answers, but a whole lot of questions, surviving her.

---
Thanks so much for posting these. I hope to find all of the articles eventually. Its very sad that this was never solved. I wish I knew who to call at the NCSO to see about reopening. We have advanced so much since 1977 and I feel her identity could be known if someone would just look at this case again.
Other children in Dallas went missing that same year.
Text of an article from the November 11th, 1977 Brownsville (TX) Brownsville Herald

Girl Believed Slain By Family Friend
Dallas (APJ—The family of a 9-year-old girl whose body was found Saturday near Lake Ray Hubbard believe Barbara Marsh was abducted and slain by a family friend — but they don't know which one. "We think it was a good friend mentally gone wrong who done this because Barbara wouldn't have gone with a stranger." said Betty Latham, the slain girl's sister." But Mother cautioned her a lot." Barbara was last seen Friday night as she played basketball near her East Dallas home. Some 12 hours later two fishermen stumbled upon her body — from afar they said it looked like a mannequin. The body had apparently been in the water nine or ten hours and officials said evidence at the scene indicated the young girl had been drowned while unconscious.
The death marked the third apparent abduction-slaying of young Dallas-area girls since February. The apartment complex Barbara's family lives in is some six blocks from the spot where Ladina McCoy was last seen in February. Seven year-old Ladina's body was found four months later near a Southwest Dallas creek.
In September a 12-year-old Denton girl disappeared after her mother left her with the family washing chores at an area laundromat. Suzie Mages was last seen talking with an unidentified man at a Denton fast food restaurant. Her body was found two weeks later in an Oak Cliff gravel pit. Investigators say the similarities in the three cases are disturbing, but they are not sure if the deaths are related. Friends and family remember Barbara as a loner who was often the target of her second grade classmates taunts. "She didn't have any close friends. She had friends, but the kids made fun of her, so she always played alone,"
Mrs. Latham said. And those hours of solitary play were often spent with her well-worn basketball. That ball, found abandoned near where she was playing Friday, tipped investigators that she had been abducted.


Barbara Marsh's mother, Carrie, was arrested for her murder. She was convicted. In May, when this unidentified little girl was first found, it was thought she may have in fact been Ladina McCoy. However, the clothing she was wearing did not match, and Ladina was described as "large for her age".

The similiarities in the cases, in that several young girls were all killed and later found in bodies of water are notable.