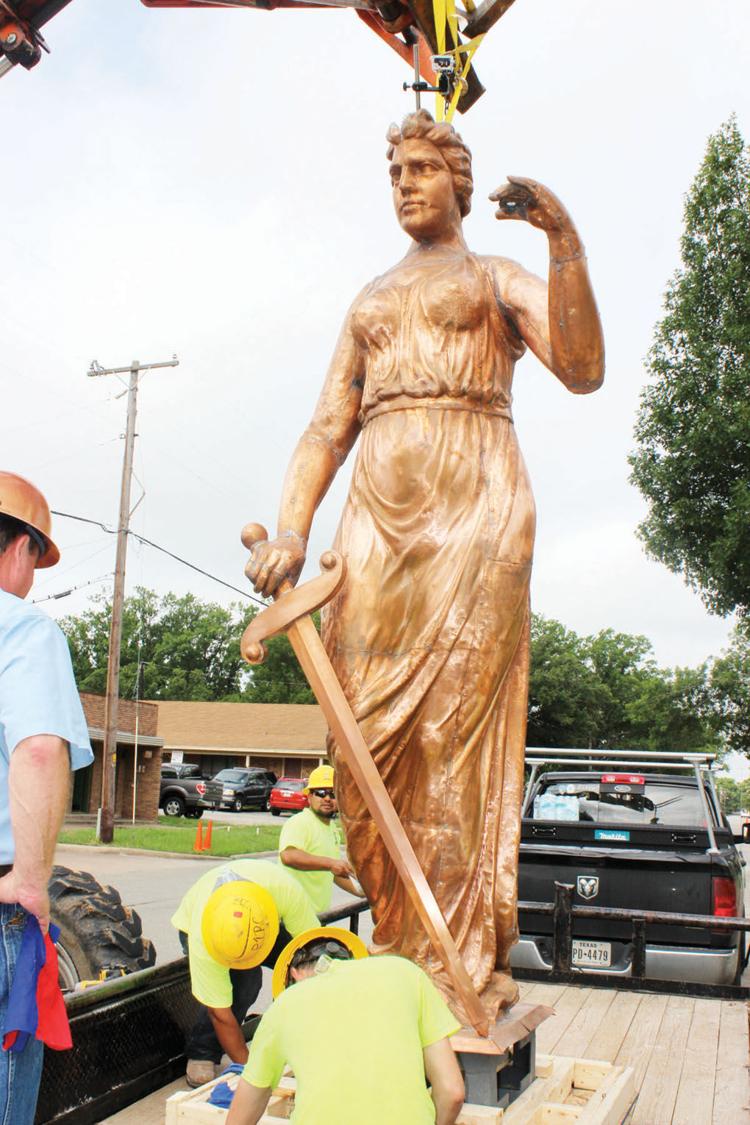 Daily Sun photo/Bob Belcher - A new "Lady Justice" fabricated by a Canadian cooper artist is being prepared for installation at the Navarro County Courthouse Tuesday.
A newly fashioned 'Lady Justice' will sit atop of the newly restored Navarro County Courthouse.

Crews began preparations to hoist the new copper statue to the top of the courthouse Tuesday morning. The statue is a fashioned after a similar statue that disappeared decades ago.

The new statue was created by a Canadian artist, and comes at a cost of $130,000, including installation, said Cody Muldner, project manager for the restoration.

A large crane hoisted the statue to its resting place atop the entryway to the courthouse during the noon hour Tuesday.