Class 42-D at US Army Air Corps' Primary Training School
at Corsicana Field, Texas.
It was published by and for the Cadets in Dec 1941
from the collection of Edward L. Williams

Air Activities of Texas - Photo Book
Corsicana, Texas
from the collection of Edward L. Williams

CLASS OF 42 AVIATION CADETS YEARBOOK . PUBLISHED BY
AVIATION CADETS 42-K 301ST. ARMY AIR FORCES
FLYING TRAINING DETACHMENT

From the Collection of Edward L. Williams
Air Activities
Corsicana Field - Patch
Air Activities
Corsicana Field - Patch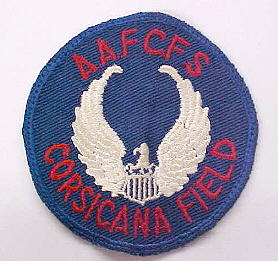 Air Activities
Corsicana Field - Patch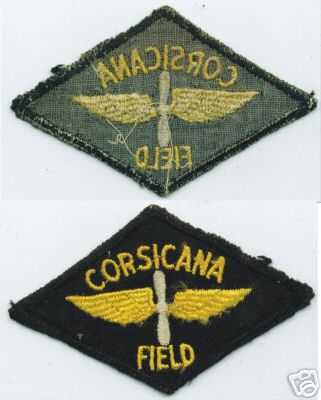 Corsicana Air Field Patch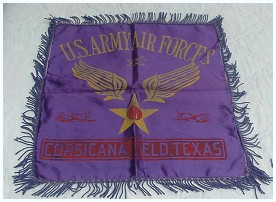 U.S. Army Air Forces
Corsicana Field - Pillow Cover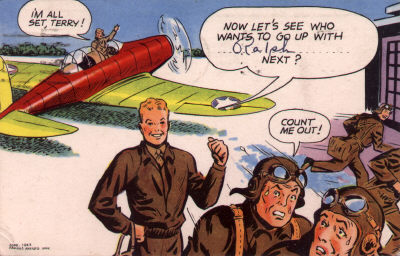 From the Collection of Edward L. Williams
From: Ralph E. May, Ser # 17087170, 301st AAFCFS, Corsicana, TX
Postmarked Corsicana, Texas; Aug 4, 10AM, 1943
Addressed to Mr. "Spec" Keene, Willamette U., Salem Oregon.
Dear Spec, Hi ! All ready to start out the new year ? Best of Luck. This is a great place here. I shall hate to leave it. People are really swell to us. My reguards to Mrs. Keene. Ralph.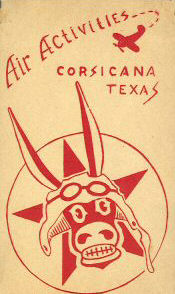 Postcard

From the Collection of Edward L. Williams

Flying Lines Magazine
Corsicana, TX