Hubert Noel Ballew was born Jan 17, 1920 in Emmett, Navarro Co., TX to Charles Anderson Ballew and Mable Clair (Nash) Ballew. He married Irene Cecelia Walters on Jul 11, 1945 in Houston, Harris Co., TX.
I have three children listed:
Deborah Ballew, born Sep 1, 1949 in Bexar Co., TX and died Sep 3, 1949 in Bexar County, TX, buried at Prairie Grove Cemetery, Emmett, Navarro Co., TX

Balinda Ballew She married Steven Wright Hickman (dates withheld)

Gaylynn Ballew (adopted) born Jan 16, 1952. She married Dan E. Worchester, Jr. (dates withheld)
Noel entered the service in 1941, trained with RCAF at Toronto, Montreal and Bagotville, Canada. Served in England, France and Germany. Transfered to USAC March 1943, London. He was shot down over Paris on Feb 6, 1944 and held at Luft Stalag I. Has Air Medal, 3 Oak Leaf Clusters and Theater Ribbon. Noel died Mar 4, 1968 in Philadelphia, PA. He is buried at the Frost Cemetery at Frost, Navarro Co., TX.
The photos and clippings on this page were found in an antique mall in Salem Oregon and submitted by Patrick Gariepy of Eugene, Oregon.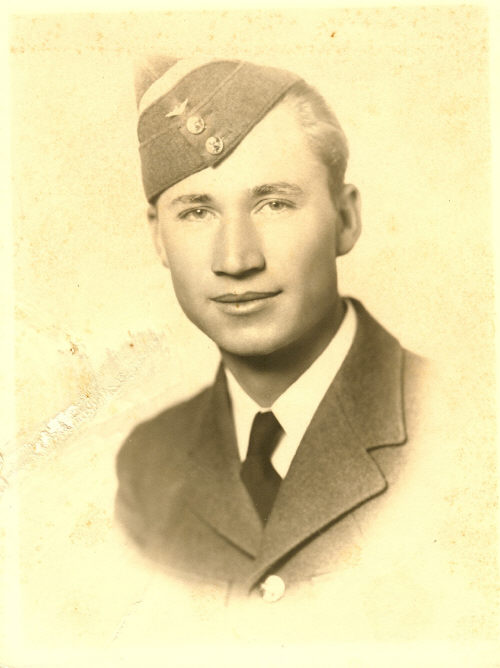 ---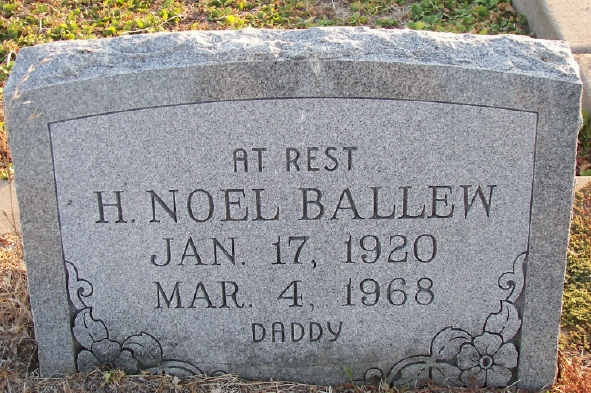 Frost Cemetery, Frost, Navarro Co., TX
Marker Photo submitted by Dana Stubbs
---
Obituary
Funeral services for H. Noel Ballew, a resident of Scotch Plains. N. J. who formerly lived in Dallas, were held at 10 a. m. Thursday in Dudley M. Hughes Funeral Chapel, 400 E. Jefferson. The Rev. John A. Shute officiated.
Graveside services and burial followed in Frost Cemetery at Frost, Navarro County, where he was born.
Mr. Ballew was 48. He died Monday in Philadelphia, Pa.
He is survived by his wife, Mrs. Irene Walters Ballew; two daughters, Mrs. Belinda Wright and Miss Gay Lynn Ballew; his mother, Mrs. Mabel Ballew of Frost; four brothers, George Ballew of Dallas, Darrell Ballew of Red Oak, Newburn Ballew of Van Horn and Aubrey Ballew; and three sisters, Mrs. Velma McCanless and Mrs. Doris Krupa, both of Ft. Worth and Mrs. Mary Caraway of Dallas.
Notes:
Obituary submitted by Anne Walton Wilson
I'm not sure of the date of this obit. I believe it was in the Dallas Morning News but I'm not sure.