HATLEY
Floyd C. - Oct 15, 1930 - June 22, 2006
Barbara A. - Feb 10, 1938 - Nov 3, 1997
Barbara A. Wilson was married to my dad, Floyd Carter Hatley (youngest child of Jessie J. Hatley and Plony Ann Couch). She connects to the Alfred Flower Hatley family.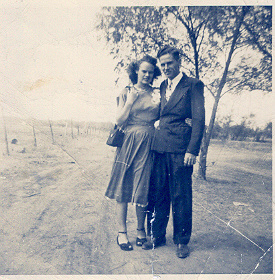 The photo of Elizabeth Ann Ellis was taken c. 1947 in Rice, Texas.
She was Rice High School's sophomore class princess.
Notes: