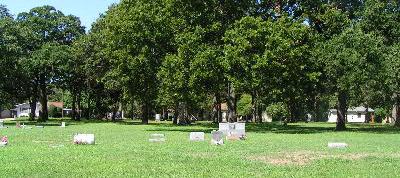 Photos by Dana Stubbs
A MEMORIAL STONE IN MODRALL CEMETERY
The Memorial Stone bears this inscription:
Modrall Memorial Park. Deeded April 12, 1865, by Roger Q. Mills, "For a graveyard and for the use, benefit and enjoyment of the people of Corsicana" and named in honor of his friend Dr. N. P. Modrall, a Cumberland Presbyterian Minister. Mrs. J. A. Love, daughter of Dr. Mondrall, was the first to be buried here.
The erection of the stone was made possible by a gift from Miss Rose Mondrall, a granddaugher of Dr. Mondrall and niece of Mrs. J. A. Love.
Location:
Corsicana, TX - North 22nd Street & Hackberry Ave.
Surveys: