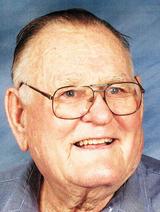 George Dwayne Magee, 93, passed away Friday, Feb. 4, 2011, at his residence in Blooming Grove.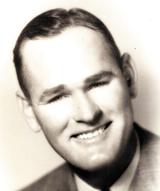 He was born May 18, 1917, in Blooming Grove to George and Effie Magee. Mr. Magee was a 60 year member of the Masonic Lodge #497 in Blooming Grove and also a 60 year member of the Blooming Grove Lions Club. He was a member of First Baptist Church in Blooming Grove. He was a World War II veteran of the U.S. Navy.

He was preceded in death by his wife, Jewel Cruse Magee.

Survivors include a daughter, Sherry "Tunie" Tucker and husband Jack; four grandchildren; and three great grandchildren.

Visitation will be 6 to 8 p.m. Monday, Feb. 7, 2011, at Corley Funeral Home.

Graveside services will be 2 p.m. Tuesday, Feb. 8, 2011, at Rose Hill Cemetery in Blooming Grove.

An online guest book is available at

www.corleyfuneralhome.com

by selecting the George Dwayne Magee obituary.

Arrangements by Corley Funeral Home, Corsicana.