James Cleveland Slater
Sep 30, 1932 - Jan 7, 2013
James C. Slater, 80, of Blanchard, Okla., left this Earth to be by the Lord's side on Monday, Jan. 7, 2013 after a lengthy battle with cancer.

He was born in Delia, Texas on Sept. 30, 1932, to Johnnie H. Slater and Carmenetta (Lankford) Slater. James was a United States Marine, a veteran of the Korean War and proudly served his country from 1951 to 1953. He worked in highline construction most of his life. Formerly from Hobart, Okla. and Dawson, he had lived with his daughter and son-in-law for the past four years.

Survivors include one daughter, Karmen Earnheart and husband Steve of Blanchard, Okla.; two sons, James A. Slater of Newcastle, Okla., and Don L. Slater and wife Vicky of Newcastle, Okla.; three grandchildren, Erich Earnheart of Oklahoma City, Okla., Stefanie Slater of Edmond, Okla., and Stephen Tyler Earnheart of Blanchard, Okla.; one brother, John E. Slater and wife Sue of Holdenville, Okla.; and their children, Shelley Wimberly, John Cody Slater, and Stacey Moore; as well as their spouses and children; and many other loved ones and friends.

He meets in Heaven his parents and two siblings, Charles W. and W.J. Slater.

Special thanks to the Veterans Hospital and the staff on the 4th floor, Landin, Elaine, Jerry, Rebecah, and Mike, to name a few. Appreciation also needs to be acknowledged to Steve for not only taking such good care of dad, but for being his friend and companion the last four years.

Cremation arrangements are under the direction of Eisenhour Funeral Home of Blanchard, Okla.

A family celebration will be held in Dawson, Texas at a later date.

Arrangements by Eisenhour Funeral Home, Blanchard, Okla.
Notes:
---
Charles Wayne Sturdivant
Aug 2, 1941 - Jan 9, 2013

Charles Wayne Sturdivant, 71, of Van Vleck, Texas, passed away Wednesday, Jan. 9, 2013 at St. Luke's Episcopal Hospital in Houston.

Visitation will be held at Griffin-Roughton Funeral Home in Corsicana from 6 to 8 p.m. Friday, Jan. 11, 2013.

The funeral service will be held at Griffin-Roughton Funeral Home in Corsicana at 1 p.m. Saturday, Jan. 12, 2013 with Pastor Rick Lamb from Northside Baptist Church in Corsicana officiating. Burial will follow at Dresden Cemetery.

Wayne was born in Roscoe to Charlie and Gladys Sturdivant on Aug. 2, 1941. He graduated Hermleigh High School in 1959, married Lavetta (Boulware) Sturdivant in 1963, had five children, and went on to become a mechanic, parts manager, and store manager for agri-business companies. He opened his home to numerous foster children during 1995 to
2008 and was a member of Southern Baptist Disaster Relief. He enjoyed barbecuing, fishing and camping, riding his motorcycle, building and fixing things, landscaping, spending time with his family, and helping others.

Wayne is preceded in death by his parents, Charlie and Gladys; and brother Gary Sturdivant.

Wayne is survived by his wife Lavetta (Boulware) Sturdivant of Beaumont; son Allen of Sugar Land; daughter Tannya Smith of Ft Worth; son Steve and daughter-in-law Debbie of West Monroe, La.; daughters Tara and Tammi Sturdivant of Beaumont; and five grandchildren Haley Sturdivant, Zachary Smith, Anthony Smith, Leah Smith, and Cheston Sturdivant.

In lieu of flowers, memorial donations may be made to Southern Baptist Disaster Reliefhttps://www.namb.net/dr/ or Lottie Moon through your Baptist Church or Calvary Baptist Church - Beaumont, or http://www.imb.org/main/default.asp. Condolences may be left in Wayne's online guestbook at http://www.griffin-roughton.com/obituaries/Charles-Sturdivant/

Pallbearers include: Jerry Bishop of Zavala, Larry Boulware of Snyder, John Harding of Tyler, Sonny Hinojosa of Edinburg, Dean McCorkle of College Station, Clyde Jones – honorary pallbearer of Corsicana.

The family wishes to extend their gratitude to the St. Luke's Episcopal Hospital – Sugar Land, and St. Luke's Episcopal Hospital – Houston for their exemplary efforts and loving support in his final days; in particular Dr. Marcus Sims and his ER staff, Dr. James Livesay and his operating staff, the cardio-vascular (CV-2) and neuro (7S4) recovery groups.

Arrangements by Griffin-Roughton Funeral Home.

Notes:
---
Patsy Ruth (Monds) McNeel
Mar 6, 1929 - June 21, 1993

Patsy Ruth Monds McNeel, 65, of Kingswood, died June 21, 1993, in Kingswood.

Funeral services will be 11 a.m. Wednesday in the Brookside Funeral Chapel in Houston. Visitation will be Wednesday evening at Corley Funeral Chapel. Graveside services will be 2 p.m. Thursday in the Lone Oak Cemetery in Blooming Grove under the direction of Corley Funeral Home.

She was born March 6, 1928, in Blooming Grove.

She was preceded in death by one brother, Thomas E. Monds, of Shreveport, La.

Survivors include two sisters, Dorothy Montgomery of Irving and Deloris Wheeler of Frost; and one brother, William D. Monds of Houston.

Notes:
---
Corene (Cox) Long
Nov 5, 1909 - Mar 20, 1993

Corene Long, 83, of Corsicana, died March 20, 1993 at a local nursing home.

Services will be held at 2 p.m. Tuesday at Griffin-Roughton Funeral Home Chapel. Jim Bob Farmer will officiate. Burial will be in Blackhill Cemetery.

She was a long time member of Pettys Chapel Baptist Church.

Survivors include one son-in-law, Tommy Joe Allen of Corsicana; and three grandsons, Robert Hollis and Gary Long, both of Corsicana, Eddie Long of Edgewood; three granddaughters, Sharon Jennings of Kerens, Kathy Long of Corsicana and Diane Brown of Edgewood; and five great-grandchildren.

The pallbearers will be Ted Jennings, Carl Long, Johnny Allen, Mark Allen, Don Allen and Robert Hollis.

Notes:
---
William "Bill" Quay Tekell
July 5, 1918 - Dec 23, 2012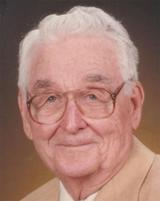 William "Bill" Quay Tekell, 94, formerly of Crane, Texas, passed away on Sunday, Dec. 23, 2012, at home in Middleton, Wisc., where he lived with his daughter and family.

He was born to Zemrie Cornelius and Ida Bell Tekell, July 5, 1918, in Roane. After his mother's death in 1929, he lived with his maternal aunt and uncle, Etta and James Brown, in Eureka. He was inducted into the United States Army in March, 1941, and was first deployed to Panama where he trained with the Bushmasters Battalion of the 158th Infantry Regiment. He served in the Bismarck Archipelago campaign in New Guinea, and returned to the States as a Staff Sergeant and drill instructor for the Army Air Corps at Scott Field, Ill. He married Mayna Lee Steele on June 23, 1945. Together they lived for a short time in Belleville, Ill., and then Corsicana, finally moving to Crane in 1949, where Bill began work on the Texas-New Mexico pipeline. Bill and Mayna lived in Crane for more than 60 years, relocating to Wisconsin late in 2010.

Bill worked in the oil fields of West Texas, and retired as a motor man from Pioneer Natural Resources Company in 1982, though the farming life from his childhood and young adult years in East Texas was never far from his heart. He was a member of the Crane (Texas) Presbyterian Church, later attending the First Methodist Church also of Crane. Bill was a life-long gardener, certain there could be no such thing as too many tomatoes. He enjoyed boots, jeans, big hats, and an east-facing sittin' porch for his morning and evening coffee where he listened to more Astros baseball than one would think possible. Good luck, old pal.

Bill was preceded in death by his parents; wife, Mayna; son, Billie; brother, Wilson and sister-in-law Blanche; nephew, Edwin Knight; and niece, Ruthie Knight.

Survivors include his daughter, Sue; son-in-law, John Westbury; grandchildren, John, Tracy and Will, all of Middleton, Wisc.; nephew, Richard Knight of Streetman; niece, Mary Knight of Rockdale; and Boyd cousins spread across Texas, and dear friends in Crane.

Graveside services will be held at Birdston Cemetery near Streetman.

Funeral arrangements were provided by Gunderson Funeral Home in Middleton, Wisc.
Notes:
---
Calvin Earl Davis
abt 1942 - June 14, 1993

Calvin Earl Davis, 51, of Fairfield, died June 14, 1993, in Palestine.

Funeral services will be 1 p.m. Saturday in the Capps Chapel with the Rev. Don Williams and the Rev. Edward Brown officiating. Burial will be in the Cade Cemetery in Streetman.

He worked in oil field construction for many years.

Survivors include his wife, Linda Davis of Fairfield; one daughter, Karen Wood of Ackerly; four sons, Barry Davis and Heath Davis, both of San Angelo, Choya Davis of O'Donnell and Shane Davis of Fairfield; six grandchildren; two brothers, Grady Davis of Post and Charles Davis of Palestine; and five sisters, Lilly Blacklock of Caldwell, Helen Thomas of Post, Dorothy Reep of Anton, Wanda France of Slaton and Claudene Irving of Snyder.

Notes:
---
James "Jack" Riggins
Nov 4, 1909 - May 2, 1993

James (Jack) Riggins, 83, of Frost, died May 2, 1993, at his residence.

Services will be 2 p.m. Tuesday at Griffin-Roughton Funeral Home in Blooming Grove, with Gary Johnson officiating. Burial will be in Brushie Prairie Cemetery.

He was preceded in death by a sister, Cleo Preston of Ben Wheeler.

Survivors include his wife, Lula Mae Riggins of Frost; two brothers, Lewis Kinsel and H.D. Kinsel, both of Frost; and three sisters Oleta Fulcher of Abbott, Juanita Pate of Dallas, and Vivian Benton of Frost.

Nephews will serve as pallbearers.

Notes:
---
McClinton Radford
June 2, 1911 - July 5, 1993

McClinton Radford, 81, of Corsicana, died July 5, 1993, at his residence.

Funeral services will be held at 1 p.m. Friday at Second Mission Baptist Church, with the Rev. Charles Kelley officiating. Burial will be in Carol Chapel Cemetery in Richland. Services are under the direction of Scott Funeral Home.

He was a member of Rock Hill Baptist Church. He was a Mason and a member of the Goodwill Lodge No. 266 in Richland.

He was preceded in death by a daughter, Velma Radford.

Survivors include his wife, Venora Radford of Corsicana; three daughters, Lois Jean Gabriel, Verda Thomas and Francis Ray, all of Dallas; one son, McClinton Radford Jr.; nine grandchildren; four great-grandchildren; seven sisters, Bishop G.M. Wilson, Essie Sampson, Annie Trottie, Gladys Curtis, Almer Robinson, all of Denver and Vertie Davis of Corsicana; three brothers, Ernest Radford of Dallas, Aaron Radford of Austin and John Radford of Denver, Colo.; and a host of nieces and relatives and other relatives.

Friends of the family will serve as pallbearers.

Notes:
---
Martha Ann (Williams) Patterson


Sept 25, 1937 - Dec 22, 2012

Mrs. Martha Ann Patterson, age 75, passed away Saturday, Dec. 22, 2012, at Navarro Regional Hospital. Visitation was 6 to 8 p.m. Tuesday at Corley Funeral Home. Services were at 2 p.m. Wednesday, December 26, 2012 at Trinity Assembly of God Church. Burial was at New Chatfield Cemetery.

Notes:
----
Mrs. Martha Ann Patterson, age 75, passed away Saturday, December 22, 2012 at Navarro Regional Hospital. She was born September 25, 1937 in Corsicana to Sam and Pearl Williams.

Mrs. Patterson is survived by 2 sons, Lesley Patterson and wife Kimberly, and Ronnie Patterson and wife Stacie; 3 daughters, Debbie Williams and husband Gary, Brenda Lee and husband Brian, and Lisa Cook and husband Jeff; a sister, Margaret Sykes; 11 grandchildren; and 13 great grandchildren.

Visitation with the family will be 6:00 to 8:00 PM Tuesday, December 25, 2012 at Corley Funeral Home. Services will be 2:00 PM Wednesday at Trinity Assembly of God Church with Rev. James Williams officiating. Burial will follow at New Chatfield Cemetery.

Pallbearers will be Kyle Williams, Keith Kennedy, Lance Patterson, Taylor Patterson, Austin Jones and Travis Mauldin.

An online guest book is available at www.corleyfuneralhome.com by selecting the Martha Patterson obituary.

Notes:
---
James "Honey Bunch" White
abt 1933 - Dec 31, 2012

James "Honey Bunch" White, Sr., 79, of Corsicana; passed away Monday, Dec. 31, 2012 at Navarro Regional Hospital. Funeral services are 2 p.m. Saturday, Jan. 5, 2013 at Bethlehem Baptist Church with Pastor Dairy Johnson officiating. Arrangements by Ross and Johnson Mortuary.

Notes:
---
Minnie Lee (Reynolds) Long
Nov 28, 1925 - May 23, 1997

Minnie L. Long

Minnie L. Long, 71, Athens, died May 23, 1997 in Tyler.

Services earlier today in Corley Funeral Chapel, with Rev. Adam Skinner officiating. Burial will be at Hamilton-Beamon Cemetery in Retreat.

Visitation will be held tonight, from 6 p.m. until 8 p.m. at Corley Funeral Home.

Mrs. Long was born on Nov. 28, 1925 in Mt. Pleasant. She was retired from Wal-Mart after 11 years of service. Mrs. Long was member of the Shiloh Christian Worship Center in Tool.

She was preceded in death by a daughter, Minnie Virginia Jones.

Mrs. Long is survived by her husband, Willard S. Long of Athens, four daughters and sons-in-law, Sarah and Kenny Clayburn of Mabank, Kay and Johnny Morgan of Tool, Mary and Debbs Hillhouse of Athens, and Margaret and Duane Bewely Long of Athens; two sons and daughters-in-law, Willard and Wanda Long of Whitehouse and Jerry and Tammie Long of Louisville; a son David Long of Athens; 20 grandchildren, 10 great-grandchildren; and numerous nieces and nephews.

Pallbearers will be Cody Clayburn, Chris Clayburn, Botie Hillhouse, Lee Long, Craig Henson, and Darrell Long.

Arrangements by Corley Funeral Home.

Notes:
---
Frankie Margarette (Griffin) Breland-Luce-Breland
Jun 7, 1910 - Oct 31, 1993

Frankie M. Breland

Frankie M. Breland, 83, of Houston, died Oct. 31, 1993, in Houston.

Services were 2 p.m. Monday at Corley Funeral Chapel, with Dr. David Hale officiating. Burial was in Hamilton-Beeman Cemetery.

She was born June 7, 1910, in Purdon.

Survivors include one daughter, Mrs. Verla Gusemano of Houston; two sons, Kenneth Breland and Jerrell Breland, both of Houston; 10 grandchildren; 18 great-grandchildren; and one great-great-grandchild.

Notes:
---
Francis Marion "Frank" Griffin
Feb 23, 1873 - Jun 28, 1945

FRANK GRIFFIN WAS FATALLY INJURED THURSDAY EVENING

ACCIDENT OCCURRED AT SEVENTH AND THIRTEENTH INTERSECTION

Frank M. Griffin, aged 72 years, 321 West Seventh avenue, was fatally injured about 9:30 o'clock Thursday evening at the intersection of Seventh avenue and South Thirteenth street when struck by an automobile. He was rushed to the Corsicana Hospital and Clinic nearby in a Corley ambulance, where he was pronounced dead shortly after arrival. His death is the tenth automobile fatality for 1945 in Navarro county.

City and county officers reported the automobile figuring in the accident was driven by Bobbie Murphree, aged 16 years, son of Z. S. Murphree, 1825 South Eighteenth street.

Native Texan.
A native Texan, Griffin resided a few years in Missouri while a child. He was born at Honest Ridge, Limestone county, Feb. 21, 1873, and resided in Freestone county 48 years ago. Before moving to Corsicana 20 years ago, the family resided in the Purdon community. Griffin was an employee of the Corsicana street department for several years and was caretaker of Camp Wanica, Camp Fire Girls camp near Mildred, for several years before his retirement.

Mr. and Mrs. Griffin celebrated their fiftieth wedding anniversary last September.

Funeral Set Sunday.
While funeral arrangements had not been completed pending the arrival of relatives, the rites are tentatively set for Sunday, with burial in the Hamilton cemetery. The services will be conducted by Rev. A. L. Meador, pastor of the Missionary Baptist Church here.

Surviving are his wife, Corsicana; eight children, Tom Griffin, Dallas; Dick Griffin, U. S. Army Air Forces, San Antonio; Gus Griffin, Houston; Jack Griffin Corsicana; Mrs. Frankie Breeland, Houston; Mrs. Nora Lassiter, Corsicana; Mrs. Bobbie Foster, Corpus Christi, and Mrs. Gladys Woodard, Gladewater; 13 grandchildren, three great-grandchildren, and a sister, Mrs. R. E. Spence, Levelland, and other relatives.

Corley Funeral Home will direct arrangements.

Notes:


FUNERAL SERVICES FOR FRANK GRIFFIN SATURDAY AFTERNOON

DEATH WAS TENTH AUTO FATALITY IN COUNTY DURING 1945

Funeral services for Frank M. Griffin, 72, retired, who was fatally injured Thursday night when struck by an automobile here, were held Saturday afternoon at 3 o'clock from the Corley Funeral chapel. Burial was in the Hamilton cemetery. The rites were conducted by Rev. A. L. Meador, pastor of the Missionary Baptist church. His death was the tenth automobile fatality in Navarro county during 1945. Officers said the car figuring in the accident was driven by Bobbie Murphree, aged 16 years, 1821 South Eighteenth street.

Griffin, a native Texan, was born at Honest Ridge, Limestone county and was in Freestone county after several years spent in Missouri, until he came to Navarro county 48 years ago. Prior to moving to Corsicana about 20 years ago, he was a farmer in the Purdon community. Griffin was formerly employed by the street department of Corsicana and was caretaker at Camp Wanica, Camp Fire Girls properties.

Surviving are his wife, Corsicana; eight children, Tom Griffin, Dallas; Dick Griffin, U. S. Army Air Forces, San Antonio; Gus Griffin, Houston; Jack Griffin Corsicana; Mrs. Frankie Breeland, Houston; Mrs. Nora Lassiter, Corsicana; Mrs. Bobbie Foster, Corpus Christi, and Mrs. Gladys Woodard, Gladewater; 13 grandchildren, three great-grandchildren, and a sister, Mrs. R. E. Spence, Levelland, and other relatives.

Notes:
---
Mary A. (Lee) Griffin
Apr 26, 1876 - Aug 22, 1953

Mrs. M. A. Griffin Dies In Houston

Mrs. Mary A. Griffin, 77, 512 North Commerce Street, died in the M. D. Anderson Hospital in Houston Friday night following an extended illness.

Funeral services will be held Sunday afternoon from the Corley Chapel with burial in the Hamilton Beeman cemetery. The time of the service had not been decided early Saturday afternoon.

The rites will be conducted by Rev. Riley E. Dale, pastor ot the Missionary Baptist church, and Rev. Bob Cheek, pastor of the North Side Baptist church.

Mrs. Griffin had resided in Navarro county practically all of her life.

Surviving are four sons, Tom and Dick Griffin, both of San Antonio; Gus Griffin, Houston, and Jack Griffin, Corsicana; four daughters, Mrs. Nora Lassiter, Midland; Mrs. J. F. Foster, Corpus Christi; Mrs. Gladys Woodard, Gladewater, and Mrs. Frankie Luce, Houston; a sister, Mrs. M. E. Galloway, San Antonio; two brothers, R. H. Lee, Lodi, Calif., and J. D. Lee, Mexia, and other relatives.

Notes:
---
Elmer Cicero Breland
Dec 16, 1898 - Dec 5, 1944

ELMER C. BRELAND DIED WACO TUESDAY; RITES HELD HERE

Funeral services for Elmer C. Breland, 46, who died in the Veteran's hospital at Waco Tuesday, were held Thursday afternoon at 3 o'clock from the Corley Chapel. Rev. Jack Goff conducted the rites and interment was in Hamilton cemetery.

Breland was a veteran of World War I.

Surviving are his wife, Houston; a daughter, Verla Mae Breland, Houston; two sons, Jerrell and Kenneth Breland, Houston; a sister, Mrs. Annie Greer, Conroe; three brothers, C. L. Breland, Jordonton; S. H. Breland, Opsolousa, La.; Leon Breland, Richton, Miss., and other relatives.

Notes:
---
Frederick Baxter Jennings
Jan 2, 1890 - Feb 16, 1977

Fred Jennings

KERENS—Services will be at 2 p.m. Friday at the First Baptist Church in Kerens for Fred Jennings, 87, resident of Kerens, and retired grocery store operator, who died last night at Memorial Hospital.

The Rev. Van Houser and the Rev. J. K. Story will officiate, with burial following at Kerens City Cemetery.

He was a member of the First Baptist Church.

Survivors include his widow, Mrs. Kittie Jennings of Kerens; a daughter, Mrs. Kathleen Foster of Richardson; two sons, Keith Jennings of Fort Worth and Richard (Dick) Jennings of Kerens; a sister, Ann Storrie of Denton: seven granddaughters, two grandsons, and a great-granddaughter.

The Buddies Sunday School Class of First Baptist Church will be honorary pallbearers.

Notes:
---
Wayland George Jennings
Nov 30, 1897 - May 20, 1964

Kerens Native Expires Friday

KERENS, May 30 (Spl.)—Wayland Jennings, 66, native of Kerens, died in a Denton hospital Friday following an extended illness. He formerly was employed by an oil well supply company in Corpus Christi for 22 years.

Funeral services are slated from the First Baptist church, of which he was a member, Saturday at 4 p.m. The rites were to be conducted by Rev. Don Walker, pastor.

Surviving are a sister, Mrs. James Storrie, Denton; two brothers, Sam Jennings, Denison and Fred Jennings, Kerens, and other relatives.

Pallbearers will be R. A. Bain, Richard Jennings, Keith Jennings, Don Foster, Jimmy Storrie and Peter Storrie.

Inmon Funeral Home directs.

Notes:
---
Robert Thomas Jennings
Nov 16, 1910 - Oct 12, 1976

R. T. Jennings

KERENS—Funeral services for Robert T. Jennings, 65, who died Tuesday at Memorial Hospital will be Thursday at 2 p.m. at the Paschal Funeral Home Chapel with the Rev. Clyde Campbell officiating. Burial will be in Kerens City Cemetery.

Mr. Jennings was a native of Kerens and a member of the Bazette Baptist Church. He was retired from the oil field.

Survivors include his widow, Mrs. Robert Jennings of Kerens; a daughter, Mrs. John Moser of Wichita Falls; two sisters, Mrs. A. F. Burden of Kerens and Mrs. Merle Sheppard of Mildred; five brothers, H. R. Jennings of Kerens, Reese Jennings of Fort Worth, Jack Jennings of Fort Worth, Milton Jennings of Ennis and Joe Jennings of El Paso; and three grandchildren.

Pallbearers are to be Tommy Upchurch, Roy Upchurch, Sam Upchurch, Henry Terry, Lester Walker and Homer Marshall.

Notes:
---
Annie Joyce (Albritton) Jennings
Jul 1, 1867 - Apr 27, 1944

FUNERAL SERVICES FOR MRS. JENNINGS OF KERENS FRIDAY
Kerens, Apr. 27.—(Spl.)—Funeral services for Mrs. S. J. Jennings, pioneer resident of Kerens, who died at her home here early Thursday morning following a brief illness, will be held Friday afternoon at 3 o'clock from the Baptist church with Rev. J. W. Ousley conducting the rites.

A native of Alabama she came to Kerens when a young girl and had resided here since that time except for a few years in Waco.

Surviving are three sons, Fred Jennings, Kerens; Sam Jennings, Denison; Wayland Jennings, South Texas; a daughter, Mrs. James Storrie, Franklin, La. and other relatives.

Notes:
---
Zena Ora Ivey
Jun 10, 1881 - Nov 29, 1952

Miss Zena Ivey Services Sunday

KERENS, Dec. 1.—(Spl.)—Miss Zena Ivey, 71, life-long Kerens resident, died at the home of her brother, Ford Ivey, here following an extended illness.

Funeral services were held from the First Baptist church Sunday at 1 p.m. with burial in the Kerens cemetery.

The rites were conducted by Rev. M. O. Davis, pastor.

Surviving are her brother and several nieces and nephews.

Inmon Funeral Home directed.

Notes:
---
Ford Henry Ivey
Jun 17, 1884 - Feb 24, 1955

Kerens Resident Dies Thursday

KERENS, Feb. 25.—(Spl.)—F. H. Ivey, 71, life-long resident of Kerens, died Thursday afternoon following a several months' illness.

He was the son of the late Mr. and Mrs. E. E. Ivey, pioneer residents of East Navarro county.

Surviving are his wife of Kerens; two daughters, Mrs. James Heiser, San Antonio, and Mrs. W. J. Bell, Dallas; two sons, Major Ford A. Ivey, Kelly Field, San Antonio, and Jim Bob Ivey, Kerens; 11 grandchildren and other relatives.

Funeral services will be held from the First Baptist Church here Saturday at 2 p.m.

Prior to his retirement six years ago, Ivey was a farmer and ginner.

He was chairman of the board of deacons of the First Baptist church here for a number of years.

Inmon will direct.

Notes:
---
Bertron Harvard Inmon
Sep 16, 1908 - Jan 31, 1971

Inmon Rites Set Tuesday

Bert H. Inmon, 66, died Sunday in Memorial Hospital. He was a lifelong resident of Kerens and was active in the Methodist church. He also served for many years as president of the Kerens Independent School District Board of Education. At the time of his death he was employed as Tax Assessor and Collector for the Kerens Independent School District.

Funeral services will be held Tuesday at 10 a.m. at the Methodist Church in Kerens with interment in the Kerens City Cemetery.

Survivors include his widow, Mrs. Mag Inmon of Kerens; one daughter Mrs. Sandra Lewis of Kerens, two granddaughters, Donna and Leslie Lewis both of Kerens; one sister, Mrs. Beth Mills of Sugarland; mother, Mrs. Nora Inmon of Sugarland, one nephew, Joe Lee Mills of Malakoff.

Pallbearers will be Lester Walker, Homer Gene Wasson, W. L. Bain, E. K. Howell, Billy Bob Tekell, D. H. Allen, R. J. Johnson, Floyd Henderson, and Ted Stovall.

Honorary pallbearers will be stewards of the Methodist church.

Notes:


Inmon Rites

KERENS (Spl.)—Funeral services for Bert H. Inmon, 62, a native of Kerens who died Sunday at Memorial Hospital in Corsicana were held Tuesday at 10 a.m. at First Methodist Church in Kerens. The Rev. Don Kelly officiated, and burial was in Kerens City Cemetery.

A livelong resident of Kerens, he was a Mason, a steward of the Methodist Church, and was at the time of his death tax assessor and collector for the Kerens Independent School District. Prior to assuming that office he had operated the Inmon Funeral Home in Kerens for about 18 years.

He is survived by his wife, Mrs. Mag Inmon of Kerens; a daughter, Mrs. Sandra Lewis of Kerens; two granddaughters, Donna and Leslie Lewis of Kerens; his mother, Mrs. Nora Inmon of Sugarland; a brother, Alvin Inmon of Malakoff; one sister, Mrs. Beth Mills of Sugarland; and a nephew, Joe Lee Mills of Sugarland.

Pallbearers were Lester Walker, Homer Gene Wasson, Raymond Garr, W. L. Bain Jr., E. K. Howell, Billy Bob Tekell, D. H. Allen, R. J. Johnson, Floyd Henderson and Ted Stovall. Honorary pallbearers were stewards of the Methodist Church.

Notes:
---
Eliza Pearl (Noble) Ingram
Apr 23, 1872 - Nov 15, 1944

FUNERAL SERVICES MRS. W. C. INGRAM KERENS THURSDAY

KERENS, Nov. 16.—(Spl.)—Funeral services for Mrs. W. C. Ingram, 72, were held from the family residence here at 4 o'clock Thursday afternoon. Rev. Maggart B. Howell conducted the rites and interment was in the Kerens cemetery. Mrs. Ingram died suddenly Wednesday afternoon.

Mrs. Ingram, who before her marriage was Miss Pearl Noble, was born in the Round Prairie community and had lived in and near Kerens all her life. she was active in social and church affairs, being one of the leaders in the Methodist church here.

Surviving are her husband, Kerens; a son, Walker Ingram, Kerens; four daughters, Mrs. Dare Mabry, Kerens; Mrs. L. C. Poston, Trinidad; Mrs. Bailey Ratliff, Llano; Mrs. Kestler Bradley, Rice; two sisters, Mrs. Wilson Mickey and Mrs. Pat Murphrey, both of Dallas; eight grandchildren and other relatives.

Stockton Funeral Home directed the arrangements.

Notes:
---
Washington C. Ingram
Oct 17, 1870 - Jul 18, 1945

FUNERAL SERVICES PLANNED THURSDAY FOR W. C. INGRAM

KERENS, July 18.—(Spl.)—Washington C. Ingram, 74, died at the home of his daughter, Mrs. R. D. Mabry, here at an early hour Wednesday morning following a brief illness. Funeral services will be held from the Mabry residence Thursday afternoon at 5 o'clock and will be conducted by Revs. Maggart B. Howell and J. W. Ousley.

He was born on the Ingram plantation near Rural Shade and spent his boyhood in Kerens and Corsicana. He was a farmer and business man here for many years.

He was married to Miss Pearl Noble, July 15, 1891, who died Nov. 15, 1944.

Surviving are one son, Walker P. Ingram, Kerens; four daughters, Mrs. R. D. Mabry, Kerens; Mrs. L. C. Poston, Trinidad; Mrs. J. K. Bradley, Rice; Mrs. Baily Ratliff, Llano; eight grandchildren and other relatives.

Notes:
---
Jasper Alvin Inmon


Oct 3, 1887 - May 13, 1964

J. A. Inmon, Sr., Dies At Kerens, Rites Thursday

KERENS, May 13 (Spl.)—J. A. Inmon, Sr., native of Kerens, carpenter, died at his home early Wednesday following an extended illness.

Funeral services will be held from the First Methodist church, of which he was a member, Thursday at 2 p.m. with burial in the Kerens cemetery.

The rites will be conducted by Rev. J. W. Hodges, pastor.

Surviving are his wife, two sons, Alvin and Bert Inmon, all of Kerens; a daughter, Mrs. Leroy Mills, Sugar Land; a brother, A. J. Inmon, and three sisters, Mrs. Stella Bruner, Mrs. Willie Phillips and Mrs. Alice Ward, all of Kerens; a step-brother, Lacy Garrett, Kerens; three step-sisters, Mrs. Lizzie Nicholson and Mrs. Mossie Smith, both of Kerens, and Mrs. Josie Mathews, Athens; two grandchildren, two great-grandchildren and other relatives.

Nephews will be pallbearers.
Inmon Funeral Home will direct.

Notes:
---
John Casey Atkins
Feb 10, 1890 - Jun 21, 1961

Casey Atkins Dies Wednesday

Casey Atkins, 70, retired farmer, World War 1 veteran, died in the Twilight Home here Wednesday afternoon following an extended illness.

Native of Arkansas, he resided at Nacogdoches prior to coming to the Twilight Home two years ago.

Funeral services were to be held Thursday at 4 p.m. from the Inmon Chapel in Kerens with burial in Kerens cemetery.

The rites were to be conducted by Rev. Sam Cirelli, pastor of the Bazette Baptist church. Graveside services were to be conducted by the Stephen A. Graves Post of the American Legion at Kerens.

Surviving are a brother, T. E. Atkins, Kerens; two sisters, Mrs. E. R. Holley, Dallas, and Mrs. Eva Sewell, Waldo, Ark.; and a number of nieces and nephews and other relatives.

Pallbearers were to be Joe M. Daniel, Homer Carroll, Jr.; Wilber Black, James Paschal, B. P. Berry and Johnnie Mills.

Notes:
---
Thomas Albert "Tom" Crowley, Judge
Oct 25, 1873 - May 9, 1948

Judge Crowley Of Kerens Succumbs; Rites Monday

KERENS, May 10.—(Spl.)—Funeral services for Judge T. A. Crowley, 74, who died Sunday night at the P. and S. Hospital Corsicana, were held Monday afternoon at 3 o'clock from the First Baptist church.

The rites were conducted by Dr. E. R. Page, pastor of the church assisted by the Rev. R. M. Burton, pastor of the First Methodist church.

Judge Crowley was a Baptist and a Mason. The local Masonic lodge had charge of the graveside rites at the local cemetery.

Mississippi Native.
Native of Mississippi, Judge Crowley had resided in this community for 60 years.

He had served as justice of the peace, Princinct 3, for 25 years.

Surviving are four sons, G. L. Crowley, Riverhead, Long Island, New York; S. A. Crowley, Fort Worth; Paul Crowley, Kerens, and Lt. Col. Tommie Ney Crowley, Nanking, China; three daughters, Mrs. T. F. Sulaf, Elmhurst, Long Island, N. Y.; Miss Virginia Crowley, Fort Worth, and Mrs. B. L. McCord, Waco; four brothers, Lonnie Crowley, Kerens; Jim Corwley, California, and Arthur Crowley, Alabama; two sisters, Mrs. Lela Crocker, Kerens; and Mrs. S. B. Patterson, Hooks; 10 grandchildren, and other relatives.

Officers Pallbearers.
The following peace officers were pallbearers; Chester Kyser, Kerens, Raymond Myrick, Byron Currin, R. T. Bailey and R. M. Arnold, all of Corsicana, and E. H. Bruce, Waco.

Honorary pallbearers were Josh Speed, A. M. Holloway, Tom Shelton, Riley Cooper, W. J. Carroll and Jim Inmon.

Stockton's Funeral Home directed.

Notes:
---
Lelia P. (Sawyers) Crowley
Jan 8, 1875 - Oct 4, 1936

Kerens Woman Was Buried Monday

KERENS, Oct. 6.—(Spl.)—Funeral Services for Mrs. T. A. Crowley, aged 61, wife of Justice of Peace T. A. Crowley, were held Monday at 10 a.m. from the First Baptist church in Kerens with Rev. M. O. Cheek, pastor, officiating. Burial was in the Kerens cemetery.

Mrs. Crowley lived in this section all of her life, and was very active worker in the Baptist church.

Survivors other than her husband, are a sister, Mrs. Zela Joplin, of Henderson, seven children, Mrs. Ruth Sales, Lewis Crowley and Tommy Ney Crowley, all of New York City; Allen Crowley of Fort Worth, Mrs. Theo McCord of Pioneer, Texas, and Virginia and Paul Crowley of Kerens.

Notes:
---
Lamander (Richardson) DeJarnett
Nov 28, 1877 - Jun 4, 1961

Mrs. DeJarnett Rites Monday

KERENS, June 5 (Spl.)—Mrs. Lamender DeJarnett, 83, widow of thelate E. B. DeJarnett of Kerens, died at her home here Sunday following an extended illness.

Funeral services were held Monday at 2:30 p.m. from the Inmon Chapel with burial in the Kerens cemetery.

The rites were conducted by Willie Hamblen, minister of the Church of Christ, of which she was a member, and Claude B. Holcomb, minister of the Fifth Avenue Church of Christ in Corsicana.

A native of Henderson county, Mrs. DeJarnett resided in Eureka prior to moving to Kerens 35 years ago.

Surviving are a son, Horace DeJarnett, Fort Worth; three grandchildren and five great-grandchildren.

Notes:
---
Horace Orestes DeJarnett
Jan 15, 1901 - Aug 19, 1975

H. O. DeJarnett

Funeral for Horace O. DeJarnett, a long-time Kerens resident and businessman, will be at 2 p.m. tomorrow at Paschal Funeral Home. Burial will follow in Kerens City Cemetery.

DeJarnett, 74, died today following a two-week hospital stay. A veteran of the Air Force, DeJarnett operated a dry cleaning shop in Kerens. He was a member of Kerens Church of Christ. Services will be conducted by Rev. Alfred Brown.

DeJarnett is survived by his wife, Margaret; three daughters, Mrs. Yvonne Acree, of Dallas; Mrs. Betty Tucker of Kemp; Mrs. Louise Herring of Fort Worth; one son, Horace E. DeJarnett of California; and by eight grandchildren.

Pallbearers will be W. L. Bain, Homer Terrell, W. P. Ingram, O. R. Spurlock, Clifford Hawkins, and R. H. Hilliard.

Notes:
---
George Edgar B. DeJarnett
Mar 27, 1870 - Oct 5, 1951

E. B. DeJarnett Rites Saturday

KERENS, Oct. 6—(Spl)—E. B. DeJarnett, 81, resident of Kerens for the past 45 years, died late Friday night at his home, after a lengthy illness.

De Jarnett at one time operated a furniture and woodworking business in Kerens. He was a native of North Carolina.

Funeral services were held Saturday at 3 p.m. from the Inmon Funeral Home chapel in Kerens with Bill Gibson, Kerens Church of Christ minister, officiating. Interment was in the Kerens cemetery.

Surviving are his wife of Kerens; a son, Horace DeJarnett of Fort Worth; three grandchildren and one great-grandchild.

Notes:
---
Charles Edward Bruner
Jan 28, 1880 - Aug 14, 1927

KERENS RESIDENT DIES IN BEEVILLE; FUNERAL MONDAY

Charles E. Bruner, age 47 years, resident of Kerens all of his life, died Sunday at noon at Beeville and the body was forwarded to Kerens for burial. Funeral services were held late Monday afternoon with interment in the Kerens cemetery.

Mr. Bruner is survived by his wife and two children.

He was on an automobile tour of south Texas when he became ill following an automobile accident.

Notes:
---
Henry Byrd "Lover" Horn
Jun 6, 1898 - Jan 24, 1965

Tuesday Rites For Henry Horn

Funeral services for Henry (Lover) Horn, 66, retired pipeliner, who died of a heart attack Sunday at his room in the Navarro Annex, were held Tuesday at 10 a.m. from the Corley Chapel with burial in the Kerens cemetery.

The rites were conducted by Rev. Johnny Johnson, pastor of the Richland Methodist church.

Native of Kerens, he was a member of the First Methodist church in Streetman. He was a veteran of World War 1 and was a member of the Stephen Graves Post of the American Legion.

Surviving are two sisters, Mrs. Hugh Burleson and Miss Mary Horn both of Streetman; a brother, Dr. Fred W. Horn, Dallas; two nieces, Mrs. Houston Foster, New Braunfels, and Mrs. Robert E. Wood, Jr., Dallas.

Pallbearers were W. W. Heddrick, Coy O'Neal, H. W. Steel, Ralph Howell, John P. Martin and J. A. Coleman.

Notes:
---
Archibald Robert "Archie" Horn
Feb 12, 1863 - Sep 11, 1942

PIONEER RESIDENT STREETMAN DEAD; FUNERAL SATURDAY

STREETMAN, Sept. 11.—(Spl.)—A. R. Horn, age 79 years, long time resident of Streetman, died at his home shortly after midnight Friday morning. Funeral services will be held from the Methodist church here at 10 o'clock Saturday morning with burial in the Kerens cemetery. Rev. Lewis E. Tucker, Methodist minister, will conduct the rites.

Mr. Horn was a native of San Augustine, Texas.

Surviving are his wife, the following children; Mrs. H. D. Burleson, Streetman; Miss Mary Horn, Streetman; Henry Horn, Streetman; Henry Horn, Streetman; Dr. Fred W. Horn, Grand Prairie; two granddaughters, Miss Grace Burleson, Fort Worth; Miss Winifred Horn, Grand Prairie; a sister, Mrs. J. H. Clark, Streetman and other relatives.

Notes:
---
Josie Mae (Albritton) Horn
Mar 7, 1894 - Jul 21, 1959

Mrs. Mae Horn Rites Thursday

KERENS, July 22—(Spl.)—Mrs. Mae Horn, 65, life-long resident of Navarro county, widow of the late R. M. Horn, died in Memorial hospital Tuesday night following an extended illness.

Funeral services will be held from the First Baptist church Thursday at 10 a. m. with burial in the Kerens cemetery. The rites will be conducted by Rev. J. Garland McKee, pastor.

Mrs. Horn was a Baptist.

Surviving are a son, Robert Horn, Kerens; a sister, Mrs. Minnie Amos, Corsicana; a brother, Roy Albritton, Corsicana; two great-granddaughters, Juliana and Ginger Price, both of College Station, and other relatives.

Inmon Funeral Home directs.

Notes:
---
Mary Etta (Phillips) Currington-Howell
Nov 18, 1889 - Jan 2, 1973

Mrs. Howell

KERENS—Mrs. George W. Howell, life-long Kerens resident and native of Rural Shade, died Tuesday in Maywood Manor Rest Home here. She was a member of the Rural Shade Baptist Church.

Funeral services will be held at 2 p.m. Thursday at the Paschal Funeral Chapel with burial in the Kerens City Cemetery. The Rev. Olen Boles, pastor of First Baptist Church, and Cato Sherrer, minister of the Church of Christ, will officiate.

She is survived by her husband of Kerens; one son, Clifton Curington, Kerens; one daughter, Mrs. Ruby Hill, Kerens; one sister, Mrs. Flakie Ellis, Pittsburg, Texas; two brothers, George Phillips, Big Spring, and Tommy Phillips, Seven Points; one grandson, William Harold Hill, Mt. Pleasant, two great-grandsons, William A. Hill, Nacogdoches, and Michael L. Hill, Huntsville; and one great-great-grandson, William Ashley Hill, Nacogdoches.

Notes:
---
Charles Christopher "Charlie" Holloway


Oct 13, 1892 - Jul 16, 1957

C. C. Holloway Rites Wednesday

KERENS, July 17.—(Spl.)—Charles C. Holloway, 64, farmer, died of a heart attack at his home Tuesday noon.

Funeral services were held Wednesday at 2 p.m. from the First Baptist church with burial in the Kerens cemetery. The rites were conducted by Rev. Kenneth Evenson, pastor of the Powell Baptist church of which Holloway was a member.

A native of Arkansas, Holloway was a World War I veteran and had resided in this vicinity since 1917.

Surviving are a son, John Allen Holloway, Dallas; a grandson, John Patrick Holloway, Dallas; two sisters, Mrs. Bertha Warrington, Corsicana, and Mrs., Elsie Whitener, Waco; and a number of nieces, nephews and other relatives.

Pallbearers were Johnnie Scott, R. H. Hilliard, Homer Carroll, Jr.; R. D. Mabry, Earl Seale, Joe M. Daniel, Oscar Chrisman and Boyce Ross, all members of the Steven A. Graves Post, American Legion.

Inmon Funeral Home directed.

Notes:
---
Ellen Gray (Yarbrough) Holloway


May 31, 1884 - Sep 20, 1971

Mrs. Holloway

KERENS—Mrs. Ella G. Holloway, 87, a resident of Kerens since her childhood died early Monday at Corsicana's Memorial Hospital after a brief illness.

Funeral will be at 3 p.m. Tuesday at the Paschal Funeral Home here with the Rev. Ralph Stovall and the Rev. Charles Pringle officiating. Burial will be in the Kerens City Cemetery.

Born in Alabama, Mrs. Holloway moved to Kerens with her parents when she was ten years old.

Survivors include a daughter, Mrs. Ed Scoggins of Kerens; four grandsons, James Holloway and Billy Van Holloway, both of Dallas, B. E. (Sonny) Crofut of Kerens and Jerry Crofut of Lawson; a granddaughter, Mrs. Wade Johnson of Terrell; a sister, Mrs. Roy Walker of Corpus Christi; and six great-grandchildren.

Nephews will serve as pallbearers.

Notes:
---
Alton Howard "Jargo" Holloway


Jan 16, 1887 - Dec 25, 1965

A. H. Holloway Rites To Be Held Friday

KERENS, Dec. 30 (Spl.)—A. H. (Jargo) Holloway, 78, retired officer and cattleman of Kerens, died Wednesday night in Memorial hospital in Corsicana.

Funeral services will be held Friday at 2:30 p.m. from the First Baptist church of which he was a member with burial in the Kerens City Cemetery.

The rites will be conducted by Rev. Don Walker, pastor.

Born, January 16, 1887 in Alvarado, he had resided in Kerens for 53 years. He was constable of Precinct 3 for many years and was well-known officer throughout the area.

Surviving are his wife, Mrs. Ellen Holloway, Kerens; a daughter, Mrs. Ed Scroggins, Kerens; four grandsons, James Alton and Billy Van Holloway both of Dallas; V. E. (Sonny) Crofut, Waco, and Jerry Crofut, Excisior Springs, Mo.; a granddaughter, Mrs. Wade Johnston, Corsicana; two sisters, Mrs. Ben McDonald, Fort Worth, and Miss Audrey Holloway, Dallas; a brother, Newt Holloway, Kerens; five great-grandchildren and other relatives.

Nephews will be pallbearers.
Paschal will direct.

Notes:
---
Newt Holloway
Dec 5, 1898 - Nov 6, 1972

Man Found Dead

Newt Farmer, 70, was found dead in his home 11 miles south of Kerens on Farm Road 309 near its juncture with S. Hwy 287 late Monday morning. He had last been seen Thursday by a rural mail carrier who stopped by to check on him Monday when Farmer's mail had not been picked up out of his rural mailbox, Justice of the Peace W. H. Tipton said.

Tipton held an inquest at the scene and returned a coroner's verdict of death due to natural causes.

The body was removed to Paschal Funeral Home in Kerens where arrangements are pending.

Notes:


A Kerens area man found dead Monday in his home was identified to the Daily Sun mistakenly as Newt Farmer when Coroner W. H. Tipton reported holding an inquest and ruling natural causes. The man's name is Newt Holloway, and his funeral was held Tuesday at 10 a.m. from Paschal Funeral Chapel in Kerens.

Notes:
---

Newt Holloway
KERENS—Funeral services were at 10 a.m. Tuesday at Paschal Funeral Home Chapel for Newt Holloway, 72, Kerens area farmer who was found dead in his home.

The Rev. Olin Boles, pastor of First Baptist Church, officiated. Burial was in the Kerens City Cemetery.

A native of Alvarado, he had lived in the Kerens area most of his life and was a member of the Baptist church.

He is survived by two sons, Glynn Holloway of Morgan City, La., and Lynn Holloway of Kerens; two daughters, Mrs. Aubrey A. Timpa of Nacogdoches and Mrs. Nettie Forrester of Dallas; a sister, Miss Audrey Holloway; and seven grandchildren.

Pallbearers were Paul Holloway, Rickey Holloway, Sammy Glynn Holloway, Billy Tramel, Tom Cunningham and Grover Rawling.

Notes:
---
George America Holloway


Jun 30, 1867 - Apr 19, 1939

FUNERAL SERVICES AT KERENS THURSDAY FOR G. A. HOLLOWAY

Funeral services for G. A. Holloway, aged 71 years, of Kerens, who died at the Navarro clinic Wednesday morning were held Thursday afternoon at 2 o'clock at Kerens. Burial was in the Kerens Cemetery. The rites were conducted by Rev. M. O. Cheek, pastor of the First Baptist church at Kerens.

Surviving are his wife of Kerens; two sons, Newt Holloway and A. H. Holloway, both of Kerens; two daughters, Mrs. B. E. McDonald, Bowie, and Miss Audra Holloway, Dallas; four brothers, Robert Holloway, Bowie; Frank, N. B. and T. Holloway all of Sayre, Okla. and a sister, Mrs. Ida Griffin, Sayre, Okla., and other relatives.

Mr. Holloway had resided in Kerens for the past 26 years.

Pallbearers were Berry Speed, Carlton Dobbs, Josh Speed, L. Crowley, Chester Kyser and Joe Wilson.

Corley Funeral Home directed the arrangements.

Notes:
---
Nettie (Neeley) Holloway


Jun 27, 1877 - Sep 9, 1960

Mrs. Holloway Dies In Dallas

KERENS, Sept. 10—(Spl.)—Mrs. Nettie Holloway, 83, life-long resident of Kerens, died Friday afternoon in Dallas after a long illness. She was the wife of the late G. A. Holloway of Kerens.

Funeral services will be held Sunday at 2 p.m. from the Inmon Chapel with burial in the Kerens Cemetery. The rites will be conducted by Rev. Kenwood Bryant, pastor of the Presbyterian church.

Surviving are a daughter, Miss Audry Holloway, Dallas; two sons, Constable A. H. Holloway and Newt Holloway, both of Kerens; four grandchildren, six great-grandchildren and other relatives.

Pallbearers will be Dwain Crawford, Jim Bob Ivey, Wade Johnston, John Seale, Joe Baxter and Oscar Chrisman.

Notes:
---
Lon H. Holt
Sep 6, 1881 - Jan 18, 1950

Lon H. Holt Dies In Kerens; Rites Planned Friday

KERENS, Jan. 19.—(Spl.)—Funeral services for Lon H. Holt, aged 66 years, who died at the family home here Wednesday afternoon following an illness of a year, will be held from the First Baptist church Friday afternoon at 2 o'clock. Burial will be in the Kerens Cemetery.

The rites will be conducted by Rev. Milton O. Davis, pastor of the church; Rev. J. W. Ousler, Baptist minister of Waco and Rev. Carroll Thompson, pastor of the local Methodist church.

A native of Fayetteville, Tenn., he resided in Oklahoma, where he was married to Miss Lena Hart, for a number of years before moving to the Rural Shade community in 1911. Since 1924 he had owned and operated a barber shop and engaged in the oil business prior to his retirement last year.

Surviving are his wife and a daughter, Mrs. Whit Scarborough both of Kerens.

Stockton Funeral Chapel will direct.

Notes:
---
William Roy Hobbs
Sep 26, 1908 - Sep 5, 1964

Roy Hobbs Dies Saturday Night

KERENS, Sept. 7 (Spl.)—Roy Hobbs, 56, farmer, native of Ellis county, died at his home here late Saturday night of a heart attack. He had resided in Kerens area 35 years.

He was a member of the Missionary Baptist Church.

Funeral services were held Monday at 2 p.m. from the First Baptist church with burial in the Kerens Cemetery.

The rites were conducted by Rev. George Conn, Missionary Baptist church pastor, assisted by Rev. Don Walker, pastor of the First Baptist church.

Surviving are his wife of Kerens; two sons, Leroy Hobbs, Kerens, and Billy Joe Hobbs, Athens; a daughter, Mrs. Joe Borsellino, Dallas; 12 grandchildren, a sister, Mrs. G. H. Coffey, Corsicana; six brothers, Tommy Hobbs, Oklahoma; Rob Hobbs, Fort Worth; Earl Hobbs, Carthage, Willie Hobbs, Ferris, and Ollie Hobbs, Athens, and other relatives.

Pallbearers were Ben Cherry, Arby Johnson, Clarence Trent, Shannon Trent, Bill Dyess, Sam Long, Buster Long and Raymond Long.

Notes:
---
Gertrude (Calvert) Hodkin
Feb 18, 1880 - Jun 13, 1953

Sunday Services For Mrs. Hodkin

Mrs. W. F. Hodkin, 73, of Kemp, died in the Holton-Johnson hospital in Terrell Saturday afternoon.

Funeral services were held Sunday at 3 p.m. from the Kemp Church of Christ with the rites conducted by Tillit Tiddlie, Church of Christ minister. Burial was in the Kerens Cemetery.

Surviving are a son, T. L. Hodkin, Denham Springs, La., and a number of other relatives.

Pallbearers were Alton Thomason, Newell Gotcher, Jesse Lassiter, Charles T. Vinson and H. H. Vinson.

Corley directed.

Notes:
---
Brenda Gail Holiman
Jan 15, 1957 - Feb 20, 1957

Kerens Rites Held For Infant

KERENS, Feb. 25.—(Spl.)—Brenda Gail Holiman, age one month, daughter of Mr. and Mrs. Richard Holiman of Kerens, died in her home Sunday.

Rites were held Monday afternoon from the First Baptist church of Kerens, with Rev. Frank Gilham conducting. Burial was in the Kerens Cemetery.

She is survived by her parents; grandparents, Mr. and Mrs. G. D. Radney of Kerens and Mr. and Mrs. Dick Holiman of Kerens; and great grandparents, Mr. and Mrs. Jess Griffis and Mr. and Mrs. Sam Glasgow, all of Kerens.

Inmon Funeral Home directed.

Notes:
---
Minnie Ruth (Carroll) Holland
Dec 26, 1879 - Jan 18, 1960

Mrs. Holland Dies Monday

Mrs. Minnie Holland, life-long resident of Kerens community, died in Twilight Home here early Monday morning. She resided in Kerens prior to coming to Corsicana 18 months ago.

Funeral services are slated Tuesday at 2 p.m. from the First Baptist church in Kerens, of which she was a long-time active member. Burial will be in the Kerens Cemetery.

The rites will be conducted by Rev. Bill Foster, pastor, and Rev. Robert Wooddy, pastor of the First Baptist church here.

Surviving are a daughter, Miss Mabel Holland, teacher at Travis School, Corsicana; a son, Joe Holland, Port Arthur; a brother, L. H. Carroll, Kerens; two grandsons and two great-grandsons.

Pallbearers will be Joe Baker, C. R. Session, Paul West, Walker Ingram, E. H. McCord and Onis Cook.

Inmon Funeral Home directs.

Notes:
---
William Wylie Hemphill
Nov 25, 1872 - Apr 30, 1942

W. W. HEMPHILL, PROMINENT KERENS MAN DIED SUDDENLY

KERENS, April 30—(Spl.)—W. W. Hemphill, age 70 years, died suddenly at his home here at 11 o'clock Thursday morning. Funeral arrangements have not been completed pending word from relatives but will probably be held Friday afternoon.

Mr. Hemphill was a prominent landowner and farmer and was well known in this section. He was born in Tignall, Georgia, and came to Texas with his mother, Mrs. Fannie Hemphill from Wilkes, Georgia in 1892. The family first settled in Panola county, moving to Kerens in 1905.

Surviving are his wife, three daughters, Misses Frances, Nancy and Johnnie B. Hemphill, all students of Texas University; a brother, L. S. Hemphill, Frederick, Oklahoma; a sister, Mrs. W. S. Price, Kerens, and other relatives.

Notes:
---
Blanton Oliver Hemphill
Jan 23, 1888 - May 4, 1940

B. O. HEMPHILL OF KERENS WAS BURIED SUNDAY AFTERNOON

KERENS, May 7.—(Spl.)—Funeral services were held at the First Presbyterian church Sunday at 2 p.m. for B. O. Hemphill, who died at his home here Saturday at 4 a.m. after an illness of several weeks. Rev. Joe N. Everheart, local pastor assisted by Rev. Pierce Hendricks, Trinidad pastor, and a cousin of the deceased, conducted the beautiful service in the flower laden, packed auditorium.

Mr. Hemphill who was an elder in the church, was born in Georgia, settled with his family in Shelby, county, moving to Kerens in 1908; he was married to Miss Nell Kimes, in 1915 and was a veteran of the World War.

Survivors include his wife, a niece, Miss Betty Jo Smith, who was reared as a foster daughter; one sister, Mrs. W. S. Price and two brothers, Wiley Hemphill and L. H. Hemphill of Oklahoma; all but the latter being residents of Kerens.

Pallbearers were John D. Weedin, Wade J. Price, Jerre Daniel, Luther Westbrook, H. A. Quaite and E. L. McCluney.

Interment was in the Kerens cemetery with the P. N. Stockton Funeral Home in charge of arrangements.

Among the many who were here for the services from out of town were the following; Mr. and Mrs. Edgar Millerman, Lubbock; Randolph Smith, Goose Creek; Mr. and Mrs. Walter Smith, Slaton; Mr. and Mrs. Matt Sandwich, Mr. and Mrs. Sam Butler; Robert Daniel, Corsicana; Mrs. Virgil Walker, Trinidad; Colo., Mr. and Mrs. Eel Wells, Grandview; Mrs. Lucille Creswell, Cleburne; Mrs. Grand Westbrook, Irene; Mr. and Mrs. Ebben Price and Children, Waco; Mr. And Mrs. W. S. Price, Jr, and children, Gustine; Mr. and Mrs. Earl Smith, Sam Millerman, Mrs. Roy Martin, Miss Kitty Cherry, Mrs. Hillis Hodges and son, all of Corsicana; Mr. and Mrs. Luther Boswell and son, Carroll, Barry; Richard Melear, Mrs. Pierce Hendricks, Triniday; Mrs. Eula Bailey, Dallas; Mr. and Mrs. R. C. Hinson, John Hinson, Mr. and Mrs. Lem Hemphill and daughter, Arlene, of Frederick, Okla.; Mr. and Mrs. Grover Brookshire, Mrs. Don Rarnell, Mrs. Eppie Shepherd, Emory Shepherd, Pete Shepherd, Wood Shepherd, Leo Honeycutt, all of Timpson.

Notes:
---
Nell Dora (Kimes) Hemphill
Aug 3, 1888 - Nov 24, 1970

Hemphill Rites Set Wednesday

KERENS (Spl)—Mrs. Nell Hemphill, 82, died early Tuesday in Memorial Hospital in Corsicana. She was a lifelong resident of Kerens.

Funeral services will be held Wednesday at 2 p.m. at the Presbyterian Church. The pastor, the Rev. J. K. Story, will officiate. Burial will be in the Kerens City Cemetery. Paschal Funeral Home is in charge of arrangements.

She is survived by three sisters, Miss Dana Kimes and Mrs. Hazel Weeden, both of Kerens, and Mrs. Hallie Boswell of Barry; a foster daughter, Mrs. Betty Jo Cunningham of Corsicana; and several nieces and nephews.

Notes:
---
Noma (Allen) Hale
Jan 28, 1890 - Jan 6, 1954

Mrs. Dennis Hale Rites Thursday

Funeral services for Mrs. Dennis Hale, 63, resident of the Kerens community 24 years, who died Wednesday at the home of her son, Sam Hale at Grand Prairie, will be held Thursday at 10 a.m. from the Rural Shade Baptist church, with burial in the Kerens cemetery.

The Rev. George Conn, Lufkin, will conduct the services.

Survivors include her husband, Kerens; six sons, Sam Hale, Grand Prairie; Robert Hale, Ferris; James Hale, Dick Hale, Henry Hale, all of Dallas; Grady Hale, Beaumont; two daughters, Mrs. Earl Henderson and Mrs. Buck Goins, both of Kerens.

Inmon Funeral Home will direct.

Notes:
---
Willie Lee Hardin
Jun 16, 1907 - Feb 18, 1960

Friday Rites For W. L. Hardin

Funeral services for Willie Lee Hardin, 52, former resident of both Corsicana and Kerens, who died early Thursday in a Houston hospital after a three month illness, were held Friday at 2 p.m. from Inmon Funeral Chapel in Kerens. Burial was in Kerens cemetery. The rites were conducted by Rev. Bill Foster, First Baptist church pastor.

Hardin was assistant night composing room foreman for the Houston Press, having been employed by that newspaper since 1946. Prior to that he had worked almost 25 years on the Kerens Tribune and had worked in the Daily Sun composing room in the early 1940s. He was born at Prairie Hill near Waco.

He began his lifetime work in the printing field as a boy of 17 doing odd jobs in print shops.

His survivors include his wife Elizabeth Harris Hardin; a daughter, Willie Beth Hardin and an aunt, Mrs. L. H. Crawford, all of Houston.

His mother, the late Mrs. Ora Hardin, went to Houston during the early day's of her son's illness, and on Jan. 22 suffered a fatal heart attack as she visited her son.

Funeral services were held Thursday at 5 p.m. at the Boulevard Chapel by Dr. Clinton Tennison, pastor of Park Memorial Baptist church, before the body was sent to Kerens for final rites Friday.

Notes:
---
Ora Lee (Calvary) Hardin
Jul 1888 - Jan 22, 1960

Mrs. Hardin Rites Sunday

KERENS, Jan. 25—(Spl.)—Mrs. Ora Hardin, 71, long-time Kerens resident, died of a heart attack in Houston Friday. She was in Houston with her son who had been ill for some time.

Funeral services were held from the Inmon Funeral Home Sunday at 2:30 p.m. with burial in the Kerens cemetery.

The services were conducted by Rev. Bill Foster, pastor of the First Baptist church.

Surviving are a son, Willie Lee Hardin, Houston; a sister, Mrs. L. H. Crawford, Houston; a granddaughter, several nephews and other relatives.

Pallbearers were W. P. Ingram, A. L. Bain, Weston Wallace, Willard Sullivan, W. S. Price and M. J. Crawford.

Notes:
---
James Washington McConnico
Dec 25, 1868 - Oct 9, 1942

FUNERAL SERVICES SUNDAY AFTERNOON FOR J. W. M'CONNICO

Funeral rites for J. W. McConnico, 73, who died Friday morning at his home in Alma, were held from the Alma Methodist church Sunday afternoon at 3 o'clock. Burial was in the Rice cemetery. The services were conducted by Rev. J. C. Johnson, pastor of the church.

Surviving are his wife, a son, Roscoe McConnico, Kerens; four daughters, Mrs. Relda Woodson, Humboldt, Tenn.; Mrs. Horace Newsome, Kerens; Mrs. Dudley Rutledge, Fort Worth and Miss Jimmie Ruth McConnico, Alma; two step-sons, Woodson Treadaway, Alma, and James Treadaway, Indio, Calif.; two sisters, Mrs. Ida Callaway, Dallas, and Mrs. Zella Mullins, Kerens, and three grandchildren.

A native of Rural Shade, Navarro county, McConnico had operated a filling station at Alma for a number of years.

Corley was in charge.

Notes:
---
Clinton "Clint" Price
Oct 29, 1913 - Feb 2, 1980

Clint Price

Services will be at 2 p.m. Monday at Griffin Funeral Chapel for Clint Price, 66, who died Saturday morning at Memorial Hospital. The Rev. Mark Winskie will officiate with burial at the New Pursley Cemetery.

Survivors include his mother, Mrs. Dora Harris, of Lubbock; two daughters, Mrs. Betty Brown and Mrs. Lola Waller, both of Corsicana; two brothers, Tip Price, of Petersburg, and A. T. Price, of Corsicana; six grandchildren and two great-grandchildren.

Pallbearers will be Paul Shultz, Billy Vandergriff, Guy Keith, Randall Stillman, Jake Jacobs, and A. L. Jacobs.

Notes:
---
Ruth Estelle (Ervin) Cockerell
Sep 29, 1928 - Nov 13, 1991

Ruth Cockerell

Ruth Estelle Cockerell, 63, of Mission, died Nov. 13, 1991, in Mission.

Graveside services will be 3 p.m. Monday in the Eureka Cemetery. Corley Funeral Home is in charge of arrangements.

She was born Sep. 29, 1928, in Hurst, Texas, to Estelle Prigmore and William Henry Ervin.

Survivors include her husband, Roy Cockerell, of Mission; one son, Adrian Roy Cockerell of Arizona; three daughters, Tresa Glore of Arizona, Dona Locklear of Las Vegas, Nev., and Janet Carroll of Abiline; two sisters, Aliza Stepp of Kopperd, Texas, and Margaret Goodwin of Fort Worth; one brother, Warner Ervin of Fort Worth; and eight grandchildren.

Notes:
---
Artie Louise (Boswick) Petty
Dec 12, 1922 - Oct 29, 1993

Louise Petty

Louise Petty, 70, died Oct. 29, 1993.

Services will be 1:30 p.m. Wednesday in the chapel of Pat H. Foley Funeral Home, with the Rev. Dwane Pollard officiating. Burial will be in Houston National Cemetery.

She was a member of the Ladies Auxilary of V.F.W. Post 9183.

She was preceded in death by her husband, A. E. "Jack" Petty, in 1986, and her mother, father and a brother.

Survivors include a son, Howard E. Petty of Arlington; two sisters, Gladys Barnas of Arlington, and Josephine Sherman of Vancouver, Wash.; one uncle; two sisters-in-law; and many nieces, nephews and cousins.

Serving as pallbearers will be Fred Roeben, Bobby Knapp, John Cernoch, John Villereal, Nelson Lloyd and Earl Schrader.

Notes:
---
Ruby Verne (Richardson) Downs
May 7, 1912 - Nov 1, 1993

Vern R. Downs

Mrs. Vern Richardson Downs, 81, of Teague, died Nov. 1, 1993, at the Wortham Nursing Home.

Services will be 2:30 p.m. Wednesday at Ricks Funeral Home Chapel with the Rev. Royce Sanders officiating. Burial will be in Cotton Gin Cemetery.

She was born May 7, 1912, at Valley Mills, Texas. She was a homemaker and a member of the Eighth Avenue Baptist Church. She had lived in Teague for 70 years.

Survivors include her husband, A. R. Downs of Teague; one sister, Willie Little of Teague; and several nieces and nephews.

Notes:
---
Hal Preston "Peck" Inman, Sr.
Mar 29, 1907 - Sep 12, 1995

Hal Preston Inman Sr.

Hal Preston "Peck" Inman Sr., 88, of Longview died September 12, 1995, in a local hospital.

Services were held at 2 p.m. Thursday at the Rader Funeral Home Chapel, with Rev. George Crawford officiating. Burial will follow in Lakeview Memorial Park.

Mr. Inman was born March 29, 1907, in Corsicana. He had been a resident of Longview since 1974. He was a member of the Methodist church and was a retired grocer and butcher.

He is survived by his son, Hal Inman, Jr., of Longview; his daughter, Susan Tacito of Longview; eight grandchildren; eight great-grandchildren; his brother, Bob Inman of Clovis, Calif.; four sisters Anna Mae Young of Fort Worth, Nina Hardin of Plainview, Sammie Bellis of Fort Worth, and France Prakel of Fresno, Calif.; and several nieces and nephews.

Mr. Inman was preceded in death by his wife, Brady Inman and his son, Bill Inman.

Notes:
---
Agnes Beatrice (Calvert) McGlaun
Apr 26, 1900 - Feb 12, 1983

Mrs. Agnes Beatrice McGlaun

KERENS – Mrs. Agnes Beatrice McGlaun, 82, of Kerens, died Saturday in Kerens.

Service is Monday, 10 a.m. at Paschal Funeral Home chapel in Kerens with the Rev. Floyd Loven officiating. Burial will be Allen Cemetery in Henderson County.

She was preceded in death by a daughter, Daphna Thornton.

Survivors include a daughter, Mrs. Bernadean Goines, of Trinidad; one son, Marion McGlaun, of Kerens; 12 grandchildren, 34 great-grandchildren and three great-great-grandchildren.

Pallbearers are Gary Thornton, Roy Kemp, Rodney Johnson, Kenny McGlaun and Billy McGlaun.

Notes:
---
Laverne (unk) Shepard
Jul. 4, 1917 - Feb. 12, 1983

Mrs. Laverne Shepard

Mrs. Laverne Shepard, 65, of Athens, died Saturday morning in an Athens hospital.

Service is 2 p.m. Monday at Carroll-Lehr Funeral Home in Athens. The Rev. Wayne Mahoney will officiate.

Survivors include her husband, W. T. Shepared, of Athens; three daughters, Sue Merdith, Pat Welch, and Linda Conger, all of Dallas; step-son Melton Shepard, of Tyler; step-daughter, Jacque Rash, of Corsicana; a sister, June Bruton, of Dallas; 11 grandchildren; five great-grandchildren; and a sister-in-law, Mamie Page, of Corsicana.

Pallbearers are Bud Rawlins, Hugert Farmer, Hop Burleson, Osborn Cox, Charles Burrows, Harry Sampson.

Notes:
---
Clete Williams Sr.
Feb 16, 1919 - Sep 12, 1995

Clete Williams

Clete Williams, 76, of Murchison, died Sept. 12, 1995, at his residence.

Visitation will be held from 6-8 p.m. Wednesday at Carroll-Lehr Funeral Home in Athens.

Graveside services with military honors will be held at 11 a.m. Thursday in Oaklawn Memorial Park in Athens, with Rev. Jerry Truett officiating. Services are under the direction of Carroll-Lehr Funeral Home in Athens.

Mr. Williams was born Feb. 16, 1919, in Bird Prairie in Navarro county to Charles T. and Rena Allen Williams. He served 20 years in the United States Army that included World War 11 and the Korean Conflict. He retired in 1963 as a Staff Sargeant and then worked 15 years for Brown and Root Construction Company.

He is survived by his wife, Anna E. Williams of Murchison; two sons, Heinz A. Williams and Clete Williams Jr., both of Murchison; his daughter, Mary A. Walker of Brownsboro; five brothers, Zeb Williams of Murchison, Charlie Williams of Kerens, Arnold Williams of Eureka, Alon Williams of Apache, Okla. and Henry Williams of Eastover, S.C.; his sister, Ineta Andrews of Kerens; and five grandchildren.

Notes:
---
Sarah Agnes "Sallie" (Graham) Seale
Nov 27, 1860 - Apr 14, 1937

MRS. SALLIE SEALE BURIED AT BAZETTE THURSDAY AFTERNOON

KERENS, April 15.—(Spl.)—Funeral services for Mrs. Sallie Seale were held at the Bazette Methodist church, Thursday afternoon at 2 o'clock, with Rev. Preston Taylor of Caddo Mills, assisted by Rev. C. E. Wilkins and Joe Everheart, officiating.

Mrs. Seale was born at Irene, Texas, Nov. 27, 1860, and was married to Louis Seale Sept. 12, 1879.

She is survived by three children, Mrs. E. E. Gray of Lubbock; Joseph M. Seale of Corsicana and Louis Seale of Kerens; two brothers, H. Lee Graham of Hatsville, Arkansas; A. M. Graham of Irene; one sister, Mrs. H. C. Myrick of Surrey; seven grand-children and nine great grandchildren.

Notes:
---
Guy Bernice Sessions
Feb 2, 1880 - Jan 29, 1946

FUNERAL FOR GUY SESSIONS HELD AT KERENS THURSDAY

KERENS, Jan. 31.—(Spl.)—Funeral services were held Thursday afternoon at 2:30 o'clock at Stocktons Funeral Home for Guy Sessions who died Tuesday night at 9 o'clock at his home in Bazette.

Surviving are his wife, Mrs. Mattie Sessions, four sons, Otha Sessions of Borger, W. Z. Sessions of Fort Worth, Clarence and Frank Sessions of Kerens; one daughter, Mrs. Lowell Robinson of New Castle, Texas; two brothers, Owen and Roy Sessions of Bazette; one sister, Mrs. Gid McDowell of Kerens.

Notes:
---
Effie Louise (Wells) Cooper
Dec 23, 1881 - Nov 2, 1948

MRS. EFFIE COOPER FUNERAL SERVICES THURSDAY, 10 A.M.

KERENS, Nov. 3—(Spl.)—Mrs. Effie L. Cooper, 66, life-long resident of Kerens, died at her home there Tuesday night after a long illness.

She was active in church circles, and a member of the Bazette Baptist Church. She was the wife of R. O. Cooper of Kerens.

Funeral services will be held from the Bazette Baptist Church Thursday morning at 10 o'clock, with Dr. Jared I. Cartlidge, pastor of the First Baptist Church of Corsicana, conducting the rites. Rev. John Boyd, pastor of the Bazette Baptist Church will assist.

Burial will be in the Bazette cemetery.

Surviving are the husband; three sons, R. L. Cooper of Kerens, R. O. Cooper, Jr., of Galveston and L. T. Cooper of Bryan; five daughters, Mrs. M. L. Stephenson and Miss Lorene Cooper, both of Oakland, Calif.; Mrs. W. L. Cunningham of Lawton, Okla.; Mrs. J. B. Walker of Kerens; and Mrs. W. J. Floyd of Houston; five sisters, 8 grandchildren and other relatives.

Stockton Funeral Home will direct.

Notes: