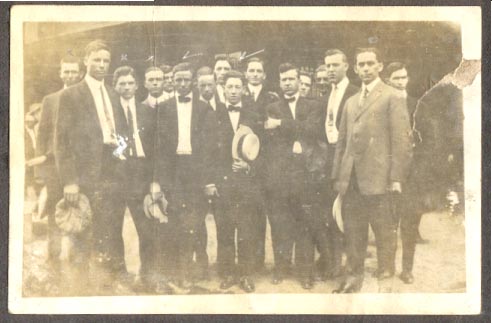 This photograph has the athletes who represented the C.H.S. in the 1913 championship at Austin. Claude Absher, Hi Watson, Raymond Van-Hook, Finis Seynor, Wayne Howell and McElhauon (Teacher).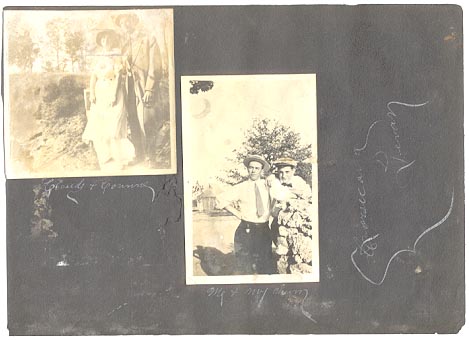 The back side of the page has a couple of photos of "Claude & Connie" and "Me & My Chum".
This is a page and photograph from a 1913 album from Corsicana, Texas showing Athletes and Debaters that won the 1913 State Championship in Austin.
From the collection of Edward L. Williams