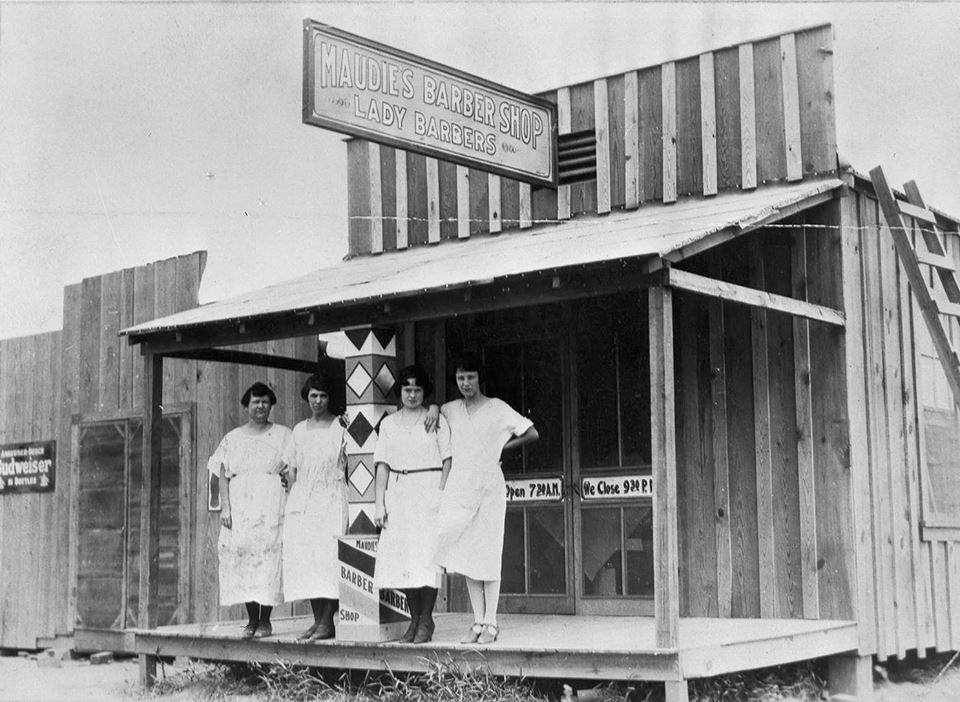 Traces of Texas reader Chino Chapa generously sent in this fantastic circa 1923 photo of the lady barbers at Maudie's Barber Shop in Mildred, Texas. Mildred was an oil boomtown at that time and the owner, Maudie Vastine, took advantage of that: check out the hours of operation! Maudie is second from the left in this shot and she was evidently quite an entrepreneur, having shops also in Corsicana, Tuckertown and Mexia. Prior to this, in 1918, she was convicted of assault to with intent to murder and was sentenced to two years in the penitentiary. I could not find a record of her death, however, so I don't know where she went after this photo was taken.

How utterly classic is this, folks? Thank you, Chino. Truly awesome!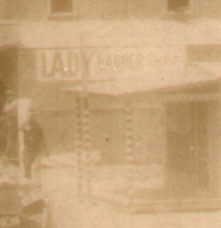 This is a clip of a Real Photo Post card taken in Tuckertown.
Note the stripes painted on the porch posts.