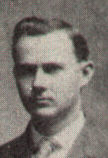 MITCHELL STEELE CLAYTON.
A native son of Navarro county, Mr. Clayton has here served as county sheriff and is now [1914] county statistician, with residence and official headquarters in the city of Corsicana. He has been identified with the agricultural and stock industries of the state. He is a scion of one of the sterling pioneer families of Texas, has well upheld the honors of the name which he bears and is entitled to specific recognition in this publication.
Mitchell Steele Clayton was born on a farm near the village of Kerens, Navarro county, Texas, on the 18th of September, 1854, and he is a son of Joseph A. [Alvey] and Amanda (Poole) Clayton, both of whom were born in Tennessee. Joseph A. Clayton first came to Texas in 1835, as a youth of seventeen years, and it was his to live up to the full tension of life on the frontier. He soon became a member of General Sam Houston's army, organized for the purpose of gaining independence to Texas, which became a republic as a result. As a private soldier he took part in the historic battle of San Jacinto, and for his services as a soldier he was given a grant of land, but when he made a permanent settlement it was not on this land but in the vicinity of the old town of Washington, about 1847. He did some service for the United States in the Mexican war, and also did much scouting in the early Indian service, besides working effectively with surveying parties during the formative period of statehood in Texas. He finally returned to Tennessee, where he wedded Amanda Poole, an orphan girl, and he then came again to Texas and located near old Washington, where they resided until 1852, when they settled near Kerens, Navarro county. Both died at Chatfield, this county, in the year 1873, the father passing away August 1, and the mother July 31. At the outbreak of the Civil war Joseph A. Clayton enlisted in the Confederate army in Texas. He was reared in Marshall county, Tennessee, and received but limited educational advantages in his youth. His alert mentality enabled him to overcome this early handicap and he became a man of broad information and mature judgment. He was a close student of the Bible and while not formally identified with any religious body his faith was in accord with the tenets of the Baptist church. He was both a Mason and an Odd Fellow and he assisted in the organization of some of the early lodges of these fraternities in Navarro county, including the first of the latter order in the county, the same having been established at Chatfield. Of the children the eldest was Ida C., who became the wife of James P. [T.] Fortson and who died at Rice, Navarro county; Mary E., who became the wife of William H. Bachman, died in Dallas county; Joseph H. and Hervey A. are still residents of Navarro county; J. Roger is at Tamalipas, Mexico, where he is a farmer by vocation; Dixie B. is the wife of James M. Read and they likewise reside at Tamalipas, Mexico; Jennie P. became the wife of Dr. Edward Brown, and her death occurred at Merkel, Texas; and Mitchell S., of this review was the third in order of birth.
Mitchell S. Clayton was reared to adult age at Chatfield, Navarro county, where he availed himself of the advantages of the country schools. His father was engaged in the raising of sheep and horses and upon attaining to his legal majority Mitchell S. turned his attention to the same line of industry, with which he continued to be identified until 1887, the sheep business until that time having been a profitable enterprise in Texas. With the curtailment of the open range profits naturally diminished, and Mr. Clayton found it expedient to curtail his stock of sheep to a small limit, finally retiring entirely from the business. He passed a part of his early manhood in the cattle country of western Texas, where he remained from 1874 to 1878 and where he worked as a cowboy for representative cattle men of Denton, Cooke, Grayson and Clay counties. Upon his return to Navarro county he engaged in the sheep business, as already noted. Upon his retirement from this field of industry he engaged in farming, upon a part of the family estate, and he brought under effective cultivation 150 acres of land, besides making additions to his estate, by the purchase of adjoining land, the improvements made by him having been of excellent order. He remained on his farm until 1892, when he was elected peace officer of Precinct No. 2 and established his residence in the village of Chatfield, where he remained until his election to the office of sheriff, in 1908, when he removed to Corsicana, the judicial center of the county and his present place of abode. He served as constable for ten years, during which time and for a number of years thereafter he held also commission as deputy sheriff of the county. He was elected county sheriff in 1908 and re-elected in 1901, thus holding office four years. His administration was efficient and acceptable and he retired from the shrievalty in November, 1912. A few months later he was appointed cotton statistician for Navarro county, a position in which he is required by the government to keep an accurate record of the number of cotton baled [sic] ginned in the county, the amount of cotton consumed by the Corsicana cotton factory, stocks of cotton retained in warehouses, amount of seed crushed and statistics concerning production in the various cotton-seed oil mills of his district, and other incidental data, ten gin reports being made by him to the census bureau in Washington between September and March of each year.
Mr. Clayton is a staunch supporter of the principles of the Democratic party, and he is affiliated with the Independent Order of Odd Fellows. He has a host of friends in his native county and as a citizen he maintains a liberal and public-spirited attitude.
In August, 1885, Mr. Clayton wedded Miss Georgia Pannill, daughter of Major Henry Pannill and Maggie (Jones) Pannill, her father having come to Texas from Virginia and having been an officer of the Confederate service in the Civil war. Mr. and Mrs. Clayton became the parents of two children--Maggie E., who is the wife of Charles H. Highnote, of Corsicana, and Joseph P., who died in 1912, at the age of seventeen years.
[The above biography was published in A History of Texas and Texans, by
Frank W. Johnson, ed. by Eugene C. Barker and Ernest William Winkler
(Chicago & New York: The American Historical Society, 1914), vol. IV,
pp. 1727-28]
[Note: Mitchell Steele Clayton died in Corsicana on January 31, 1920
and is buried in the Old Chatfield Cemetery. His wife, Georgia Pannill
Clayton, was born on September 16, 1867, died on December 23 or 24,
1939, and is buried in the same cemetery.]

Donated by Roger Bartlett
[ See also Navarro County Scroll - Vol. XXI, 1976 ]
---
February 2, 1920
Former Sheriff Dies at Corsicana
M. S. Clayton, former Sheriff of Navarro County and for the last several years Government cotton statistician for this county, died at his home here Saturday night. He was a native of Navarro County and was 65 years old. The funeral services were conducted by Rev. H. J. Ellis of St. John's Episcopal Church, after which the Odd Fellows took charge and concluded the services at the grave in the Chatfield Cemetery. The deceased is survived by his wife and one daughter, Mrs. Charles Highnote, and numerous relatives.
Notes:
---
Highly Esteemed and Popular Citizen Is No More

M. S. Clayton, former Sheriff of Navarro County, and for several years past government cotton statistician for this county died at his home, 616 South Fifteenth Street, at 8:30 Saturday night following a stroke of paralysis that he suffered about 2 o'clock that afternoon. The deceased was in his usual health when he was suddenly seized, and soon lapsed into unconsciousness from which he never rallied. The deceased was a native of Navarro County, and was 65 years, four months and thirteen days old at the time of his death. For many years he was a citizen of Chatfield, but had resided in Corsicana since he was elected sheriff of the county some years ago. In all of the walks of life he was a good citizen, a true friend and a loving husband and father. The funeral took place yesterday afternoon. Funeral services were first conducted at the house by Rev. H. J. Ellis of St. John's Episcopal church, of which the deceased was a communicant, after which the Odd Fellows took charge and concluded the services at the grave in the Chatfield cemetery.

The following Corsicana and Chatfield friends of the deceased were honorary pall bearers: L. A. Pinkston, Geo Boyd, W. H. Hastings, Hawkins Scarborough, Joe Harper, Elbert Williams, Wiley Robinson, Ben Guynes, Robert Witherspoon, Ford Witherspoon, W. J. Anderson, John Finch, George Meredith and Buck Kenner.

The deceased is survived by his wife and one daughter, Mrs. Charles Highnote, and numerous relatives.

The last sad rites were attended by a large concourse and there were many beautiful flowers.

Notes:
See Also: Obituary of Georgia (Pannill) Clayton