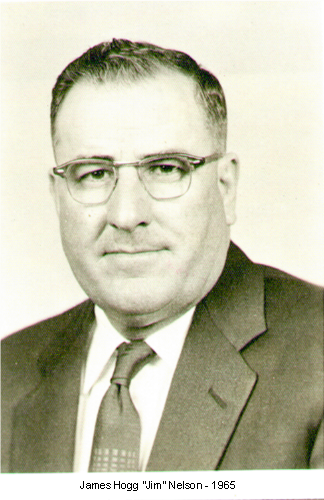 OBITUARY
Attack Fatal to Resident
Vernon, Texas
James H. Nelson, 70, a retired Humble Oil Company employee, was dead on arrival at a local hospital Sunday night (January 19, 1975) after suffering an apparent heart attack.
Funeral services will be at 2 p.m. Tuesday at Wilbarger Street Church of Christ with T. Larry Marshall, minister and Weldon McKinney, assistant minister, officiating. Services will also be conducted at 2 p.m. Wednesday in the Kerens, Texas Church of Christ. Burial will be in Prairie Point Cemetery.
Mr. Nelson, who lived at 3701 Texas Street, was born July 1, 1904, in Navarro County, Texas. He married Jewell Colvin January 30, 1924, in Bazette, Texas. They moved to Vernon in 1959 from Spearman. He was a member of the Wilbarger Street Church of Christ and the Masonic Lodge.
Survivors include his wife; four sons, Bob Nelson of Longview, Lesley Nelson of Pleasanton, California, Wesley Nelson of Houston, and Tom Nelson of Texarkana; a daughter, Mrs. Jimmye Sharrer of Overton, Texas; a twin brother, Joe Nelson of Corsicana; one sister, Mrs. Rex Bailey of Corsicana; eight grandchildren; and several nieces and nephews, including Sheriff Jerry Shelton of Corsicana.
Paschal Funeral Home will direct in Kerens and Mr. Nelson's nephews will be pallbearers.
Notes: