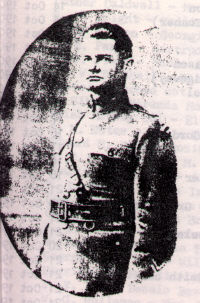 Henry Hiram Panton, born 14 March 1882 in Clay Center, Kansas. Received Honorable Discharge as Captain, Medical, at Camp Dix, New Jersey on August 27, 1919. Henry died 14 May 1941 in Corsicana, Navarro County Texas, where he was a practicing physician and surgeon. He is buried next to his wife, Dixie Lee Panton, in the Oakwood Cemetery, in Corsicana, Navarro County, Texas.
OAKWOOD CEMETERY MARKERS - Row 8, Section E
PANTON
Henry Hiram Panton
14 Mar 1882 - 14 May 1941
Kansas - Capt Med Det 7 Infantry
World War I SS
Dixie Lee Panton
wife of Dr. H. H. Panton
2 Dec 1898 - 28 May 1969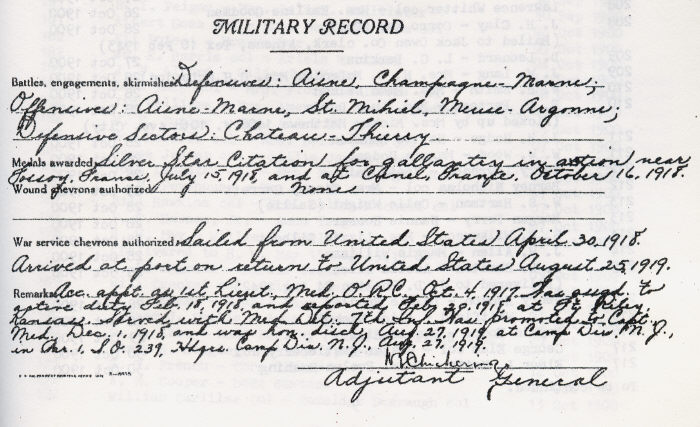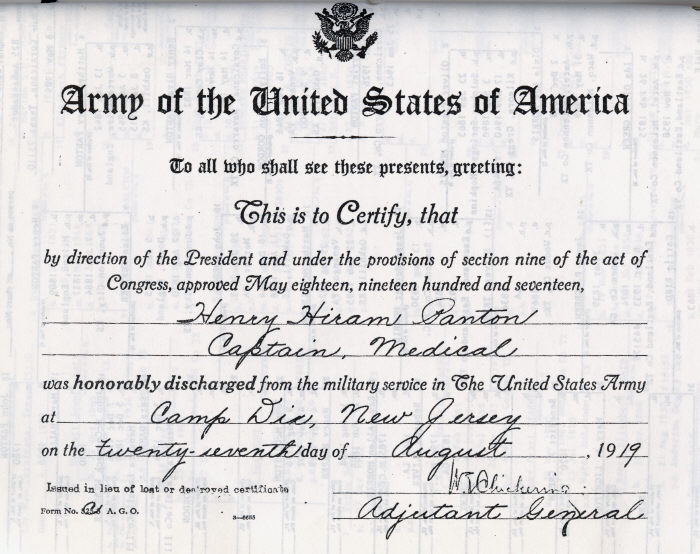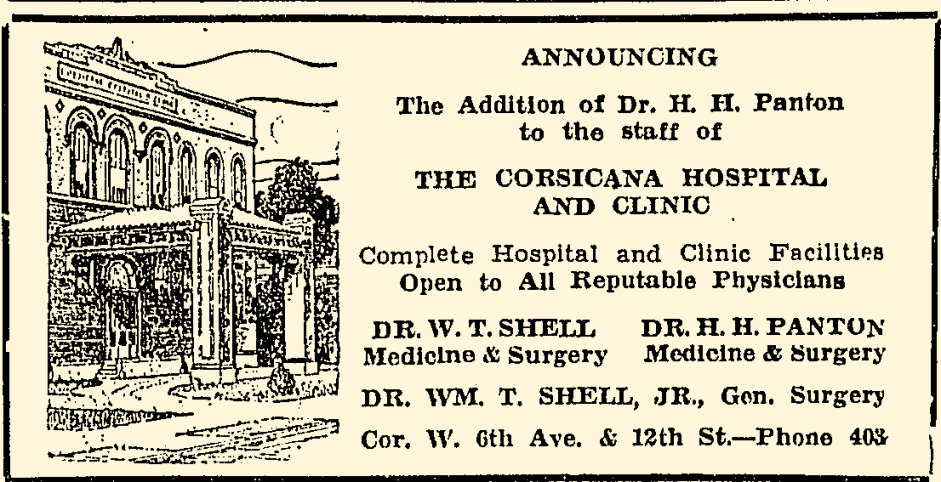 The Corsicana Daily Sun - Sat., Jun 25. 1932
Submitted by Diane Richards

OBITUARY

DR. H. H. PANTON DIED SUDDENLY AT HOME LAST NIGHT

FUNERAL HELD THURSDAY AFTERNOON WITH BURIAL IN OAKWOOD CEMETERY

Dr. H. H. Panton, aged 57 years, died with a heart attack at his home, 1509 West Park avenue, early Wednesday night.

Funeral services were held Thursday afternoon at 4 o'clock from St. John's Episcopal church. Burial was in Oakwood cemetery. The rites were conducted by Rev. C. R. Haden, Jr., rector of the church.

Dr. Panton had been a practicing physician in Corsicana since 1933, and prior to that time had resided in Ranger, Eastland and Mexia. He was a major in the U. S. army medical Corps during the World war.

Masons had charge of the rites at the grave.

Surviving are his wife of Corsicana; three daughters, Miss June Panton, Corsicana; Mrs. Wilson Rygar, Ponca City, Okla., and Mrs. Edward Lyle, Wink; a son, Preston Panton, Corsicana; a grandson, John Lyle, Wink; two brothers, John and Irving Panton, both of Clay Center, Kan., and two sisters, Mrs. F. E. Weekly, Denver, Colo. And Mrs. a. Burgman, Locke, N. Y.

Pallbearers were Wesley Edens, Jr., Chester Minyard, H. M. Montgomery, J. F. Stein, Amos Choate, John Puterbaugh, A. L. McCleary, L. R. Estes and Rufus Shell.

Honorary pallbearers were members of the Navarro County Medical Society.

Corley Funeral Home directed arrangements.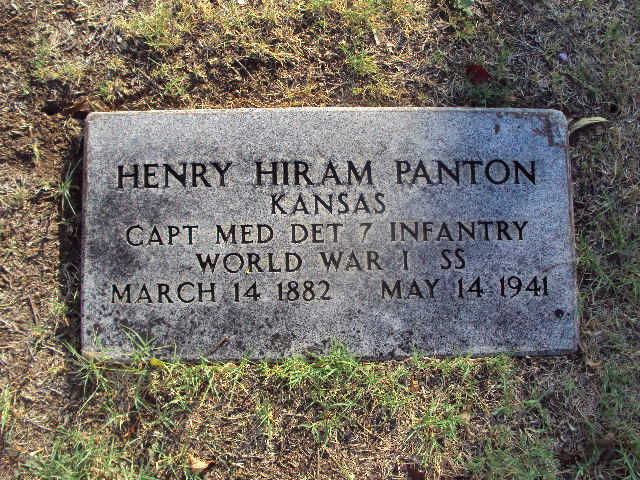 HENRY HIRAM PANTON
KANSAS
CAPT MED DET 7 INFANTRY
WORLD WAR I SS
MARCH 14, 1882 - MAY 14, 1941
Oakwood Cemetery, Corsicana, Navarro County, Texas
Notes: