David Wier McElwrath Jr.
Dec 2, 1947 - Mar 19, 2011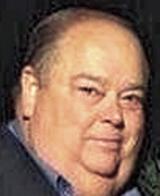 David Wier McElwrath Jr., 63, passed away on March 19, 2011, in Houston, with his family by his side after a long battle with congestive heart failure.

He was born in Harlingen, on Dec. 2, 1947, to David W. and Elizabeth Slaughter McElwrath.

David attended high school in Harlingen and was a member of the first graduating class of the Marine Military Academy in 1966. He continued his education at Texas A&M University where he was a member of the Core. There was not much of anything that David did not know about or could not do. His biggest passion was spending time with his family and reminiscing about his times on the family farm in Combes.

He was preceded in death by his mother and father, originally of Corsicana, and later of Harlingen.

Survivors include his wife, Penny McElwrath of Baytown; sons, David W. McElwrath III of North Carolina, and William Rogers McElwrath of Corinth; daughter, Jana L. Clarke of San Antonio; step-daughters, Christine Anderson of Wortham, and Heather Hinson of West Virginia; brother, William "Bill" S. McElwrath of San Antonio; sister, Gail Elizabeth Doran of Lockhart; he is also survived by four grandchildren.

A graveside service will be held at Oakwood Cemetery in Corsicana, at 11:30 a.m. on Thursday, March 31, 2011, with Chaplain Jack Butler officiating.

Arrangements by Corley Funeral Home, Corsicana.
Notes:
---
Susan Dale (Campbell) Pinkston


Aug 18, 1892 - Apr 23, 1975

Services are pending at Corley Funeral Home for Mrs. Susan Dale Campbell Pinkston, 82, who died Wednesday morning at her residence in Corsicana. Burial will be in Oakwood Cemetery.

The daughter of the late Mr. and Mrs. Robert Bedford Campbell, a pioneer family of Corsicana, she was active in musical circles here. She was a lifetime resident of Corsicana, and a member of First United Methodist Church.

She is survived by a niece, Mrs. May Dale Young Groves of Corpus Christi; a nephew, John Richard Young of Cameron; and other relatives.

Notes:
---
Winnie Inez (Howard) Davis
May 14, 1913 - Apr 22, 1975

Services will be held at 2 p.m. Friday at the Corley Funeral Chapel for Mrs. Guy (Inez) Davis, 61, resident of Purdon, who died Tuesday at Evergreen Nursing Home.

Rev. Fred Raney will officiate, and burial will be at Oakwood Cemetery.

She was a native of Dawson, lived in Purdon six years, and was a member of the Purdon Baptist Church.

Survivors include her husband of Purdon; a son Bruce B. Davis of Houston; three grandchildren, a sister, Mrs. Lee Megarity of Houston and two brothers, Jack Kelch of Houston and James H. Kelch of Eugene, Ore.

Notes:
---
Woodrow William Greene
Feb 15, 1916 - Apr 22, 1975

Services are set for 2 p.m. Friday at St. John's Episcopal Church for Woodrow W. Greene, 60, of Sweeney, who died Tuesday in Houston. The Rev. Jim Morgan will officiate, and burial will be in Oakwood Cemetery.

A native of Corsicana, Greene was a Captain in the Field Artillery in World War Two. He was a mechanical engineer for 23 years for Phillips Petroleum Co. A member of the Corsicana HIgh School football team in 1932, he was a graduate of Texas A&M University He was a member of the Episcopal Church.

He is survived by his widow, Mrs. W. W. Greene of Sweeney; and three sisters, Mrs. Jack Paul of Dallas, Mrs. Henry Lowry of Beaumont, and Mrs. Bill Mitzke, also of Beaumont.

Arrangements will be under the direction of Corley Funeral Home.

Notes:
---
Douglas Milton Wilkes
Jan 13, 1892 - Jan 1, 1953

Dawson Resident Funeral Friday

Douglas M. Wilkes, 60, life-long resident of Dawson, died in Memorial Hospital late Thursday night.

Funeral services were held from the Wolfe Funeral Chapel in Dawson Friday at 3 p.m. Burial was in the Dawson cemetery.

Wilkes was found suffering shotgun wounds in the face and head Thursday afternoon at his residence in Dawson. He had been in ill health for years. Wilkes was gassed in World War I. No inquest was held.

Surviving are his mother, Mrs. M. A. Wilkes, Dawson; two brothers, Clyde Wilkes, Tyler, and Dan Wilkes, Dallas; three sisters, Mrs. C. O. Weaver, Dawson; Mrs. Adelaide W. Stockard, Corsicana and Miss Mona Wilkes, Dawson, and other relatives.

He was born at Dawson, January 13, 1892.

Notes:
---
Skillman "Skill" Stockard


Feb 3, 1887 - Apr 17, 1970

Stockard Rites

Funeral services were held Sunday at 2 p.m. at the First Methodist Church in Dawson for Skilman Stockard who died Friday in Memorial Hospital. The rites were conducted by the Rev. Ernest Hewitt. Interment was in Dawson cemetery.

Survivors include his wife, two daughters, two sisters, a stepson, seven grandchildren, and eight great-grandchildren.

Corley Funeral directed the services.

Notes:
-----
Stockyard Rites Set Today

Skilman Stockard, 83, a resident of Dawson where he was a farmer, died Friday in Memorial Hospital.

He was a member of the First Methodist Church of Dawson where services will be held today at 2 p.m. the Rev. Ernest Hewitt will officiate assisted by the Rev. Bill Klinglesmith. Burial will be in Dawson cemetery.

Corley Funeral Home is in charge of arrangements.

Surviving are his wife, Mrs. Stockard of Dawson; two daughters, Mrs. Aldon Nesmith of Dawson and Mrs. Ivan Peebles of Ennis; two sisters, Mrs. Alva Taylor of Corsicana and Mrs. Rena Hale of Gatesville; a stepson, the Rev. G. W. French, Jr. of Waxahachie; seven grandchildren and eight great-grandchildren.

Grandsons will be pallbearers.

Notes:
---
Nancy Jane "Dollie" (Ellis) Lankford
Sept 28, 1866 - Apr 6, 1951

Mrs. W. L. Lankford Buried Here Sunday Afternoon

Mrs. W. L. Lankford, one of Dawson vicinity's pioneers, died at her home in west Dawson at 2 o'clock Friday morning at the age of 84 years, 6 months and 8 days. Mrs. Lankford was stricken with a heart attack some two weeks ago, followed by other attacks and finally her death at the above mentioned time.

The following was written by Mrs. Lankford some time before her death: "Mrs. Dollie Lankford was born in Tuscaloosa, Ala., Sept 28, 1866. Her parents were W. B. and Mary Ellis. She came to Texas at the age of 12 years to Navarro county, and grew to wonamhood near Dawson. Was married to W. L. Lankford in 1884. To this union eight children were born, the elder child died in infancy. Surviving children are as follows: Clevie Lankford, Mrs. M. C. Moore and Mrs. C. C. Slater of Dawson, W. A. and Clinton Lankford of Brady, Mrs. Isora Chamblee of El Campo and Mrs. R. L. Lane of Glen Rose. Mr. and Mrs. Lankford raised three grandchildren, Mrs. Eollie Mae Williams of Waco, Mrs. Carmeneta Slater of Dawson and W. B. Lankford of Delia. Mrs. Lankford became a a Christian at the age of 14 years and lived a consecrated Christian life before her loved ones and friends until death. Dollie Lankford."

Mrs. Lankford is also survived by 19 grandchildren, 34 great-grandchildren and one great great-grandchild. Also she leaves many friends throughout this vicinity who sincerely regret her death.

The body was carried to the home of her daughter, Mrs. M. C. Moore, in north-east Dawson from where the funeral was held at the Dawson Church of Christ Sunday afternoon at 2:30 o'clock, conducted by Minister Max T. Neal, assisted by Rev. W. O. Estes. Burial was made in the Dawson cemetery. Pallbearers were Frank Shaw, Edgar Davis, Earl Smith, Leroy Matthews, Younger Cannan and Chester Moore.

Notes:
---
Augustus Henry Sims
"Uncle Dugan"
Nov 25, 1850 - Nov 28, 1919

Died In Dawson Yesterday

Duff Sims, aged 69 years, died on his birthday at his home in Dawson yesterday, after a long illness of typhoid fever, and the funeral took place there this afternoon. He is survived by his wife and two brothers, Fred and Grant Sims. The deceased was an uncle of Mrs. E. L. Walker of Corsicana. He had lived at Dawson for many years and was a highly esteemed and popular citizen.

Notes:
---
Raymond E. Harris
Apr 5, 1923 - Jan 5, 2011

Corsicana - Raymond E. Harris of Maxwell, Texas, passed away Jan. 5, 2011, at his home in Maxwell.

Visitation will be from 5 to 7 p.m. Friday at Paschal Funeral Home in Kerens.

Funeral services will be 11 a.m. Saturday at Paschal Funeral Home Chapel with Rev. Wes Johnson officiating. Burial will follow in the Long Prairie Cemetery.

Arrangements by Paschal Funeral Home in Kerens.

Notes:
---
Eulah May (Caskey) Matlock
May 1870 - Jun 1953

Kerens Services For Mrs. Matlock

KERENS, June 26 - (Spl.) - Funeral services for Mrs. Beulah Mae Matlock, 83, were held at 10 a.m. Friday at the Inmon Funeral Home in Kerens, with the Rev. W. F. Smith officiating.

Mrs. Matlock died Sunday morning at the Twilight Home in Corsicana.

Burial was at Long Prairie Cemetery.

Survivors are a daughter, Mrs. W. T. Prince, Kerens; five sons, Fred, of Kerens; T. E., Madisonville; L. R. Odem; C. O., Crockett; and K L. Matlock, Odem; twelve grandchildren, six great grandchildren and two great great grandchildren.

Pallbearers were Randle Bates, Robert Anderson, Eugene Caskey, John Norwood, Wylie Fletcher and Guy Matlock.

Notes:
---
John Robert Bruner
Nov 23, 1870 - Mar 10, 1947

PROMINENT CITIZEN OF NAVARRO COUNTY DIES EARLY MONDAY

RITES FOR J. R. BRUNER SLATED AT KERENS TUESDAY AFTERNOON

KERENS, March 10. - (Spl.) - Funeral services for J. R. Bruner, aged 76 years, who died Monday morning at 10:40 o'clock at his home in the Long Prairie community, will be held Tuesday afternoon at 3 o'clock from the Kerens Baptist church. Rev. T. R. Vaughn, Baptist minister of Trinidad, will conduct the rites. Burial will be at Long Prairie Cemetery.

Bruner was born Nov. 23, 1870, in Alabama, and came to Texas early in life, and resided in the Rural Shade community for 60 years before moving to his present home a few years ago.

Member of the Rural Shade Baptist church and for 20 years a member of the Rural Shade school board, Bruner was a member of the Navarro county Democratic executive committee from Rural Shade for many years and held elections in that community during that period. He was one of the best known citizens of East Navarro county. He was a member of the Masonic Lodge.

Surviving are his wife, Eva Bruner, Long Prairie; two brothers, Will Bruner, Kerens, and Grover Bruner, Ennis; a sister, Mrs. Ola Allen, Kerens; two grandsons and two great-grandchildren.

Stockton Funeral Home will direct.

Notes:
---
James Anderson
June 30, 1856 - Feb 14, 1919 (headstone dates)
Jan 29, 1851 - Feb 12, 1919 (death certificate dates)

Died In Western Texas

James Anderson, or many years a resident of the Rural Shade community, and a large land owner in that section, died at Handley in Western Texas Wednesday and the remains reached Kerens this morning and interment took place in the Rural shade community today. The deceased was about sixty-five years of age and leaves a wife and three grown children, Mrs. Bucklew Williams, Andrew Anderson and Jodie Anderson.

Notes:
---
Absolem Fowler Soape
Sept 25, 1886 - Sept 23, 1971

A. F. Soape

Abb F. Soape, 84, Corsicana native and lifelong resident of this area, died Thursday in Evergreen Nursing Home. He was a Mason and a member of the Angus Baptist Church.

His wife preceded him in death April 19, 1970.

Funeral services will be at 10 a.m. Saturday in the Griffin Funeral Chapel with the Rev. Eugene Wood, pastor of Westminister Presbyterian Church, officiating. Burial will be in the Hamilton Cemetery.

He is survived by one daughter, Mrs. Louise Martin of Houston; two granddaughters, Mrs. Diane Soape Ward of Corsicana and Miss Gwendolyn Martin of Nacogdoches; and one grandson, Randall Martin of College Station.

Pallbearers will be Hudson Soape, Ray P. Soape, Donald Soape, Lloyd Soape, Ross Soape and Randall Martin.

Notes:
---
Ollie Myrtle (Fesmire) Soape
Aug 24, 1885 - Apr 19, 1970

Mrs. Soape Service Set

Mrs. Ollie M. Soape, 84, resident of 912 S. 15th St. and a member of the Presbyterian Church, died early Sunday in Memorial Hospital. A native of Angus, she was a 1950 graduate nurse of John Sealey School of Nursing, Galveston.

Funeral services will be held Tuesday at 10 a.m. at the Griffin Funeral Chapel with the Rev. Eugene Wood, pastor of Westminster Presbyterian Church, officiating. Burial will be in the Hamilton Cemetery.

She is survived by her husband, Abb Soape, one daughter, Mrs. Mary Louise Martin, Houston; three grandchildren, Diane Soape, Corsicana; Randall Martin, College Station, and Gwendolyn Martin, Dallas; and several nieces and nephews.

Pallbearers will be Hudson Soape, Roy V. Soape, Donald L. Soape, Lloyd Soape, Ross Soape, all nephews, and Randall Martin, a grandson.

Notes:
---
Alfred M. Herms
Jul 31, 1907 - May 25, 1963
Texas 1st Lt 504 Aviation Co.

Hold Services For Lt. Herms

Funeral services for First Lieutenant Alfred M. Herms, 27, were held Monday at 11 a.m. from the Westminster Presbyterian church, of which he was a member. Burial was in Hamilton Cemetery.

The rites were conducted by Rev. Eugene E. Wood, pastor, assisted by Rev. Charles A. Reese, Seminole, Okla., a native of Kerens, also a Presbyterian minister. Military rites were conducted at the grave.

Lt. Herms was killed May 25 in a helicopter crash near Dettenhelm, Germany.

The officer had gone overseas in March and his wife, the former Pam Anderson of Kerens, had been with her parents, Mr. and Mrs. Jack Anderson at the State Home where Mr. Anderson is social services director.

Native of Boerne, the officer was reared in San Antonio.

Surviving are his wife and a five-months-old daughter, Melissa Herms, both of Corsicana; father, H. A. Herms; and a sister, Miss Dorothy Herms, both of San Antonio, and other relatives.

Military pallbearers served.

Corley directed.

Notes:
---
Collett Lee Wylie
Jan 8, 1864 - Aug 19, 1950

Wednesday Rites For C. L. Wylie

Funeral services for Collet Lee Wylie, 86, retired farmer, who died here Tuesday afternoon, were held Wednesday at 3:30 p.m. from the Patterson Memorial Presbyterian church at Eureka. Burial was in the Eureka cemetery.

The rites were conducted by Rev. Henry Bailey, pastor of the church.

Wylie was a native of North Carolina, but had resided here 56 years.

Surviving are five sons, Herman B. Wylie, Galveston; Roy W. Wylie and Gordon R. Wylie, both of Corsicana; Curtis A. Wylie, Eureka; and Cecil L. Wylie, Norfolk Va.; two daughters, Mrs. Mary I. Myers, Dallas, and Mrs. Leona L. Curran, Galveston; 12 grandchildren, 17 great-grandchildren and other relatives.

Pallbearers were Donald Wylie, Glenn Wylie, Kenneth Wylie, Wayne Wylie, Douglas Wylie and Wylie Bass, all grandsons.

Corley Funeral Home directed.

Notes:
---
Henry Dee Molloy
Nov 9, 1884 - Mar 16, 1939

FUNERAL SERVICES FOR DEE MOLLOY HELD SATURDAY

Funeral services for H. Dee Molloy, about 50, who died at Hobbs, N. M., last Thursday, were held Saturday at Oakwood cemetery, where interment was made. the body arrived in Corsicana at 11:45 o'clock Saturday morning and was taken directly to the cemetery where services were held.

The Rev. W. R. Hall, pastor of the First Presbyterian church, conducted the rites.

Surviving are two daughters, Mrs. Phil Upton, Odessa, and Mrs. Henry Oliver, Kermit; a sister, Mrs. Harry Thames, Corsicana and other relatives.

Molloy resided in Corsicana practically all of his life and was well known here. He was in the café business here many years.

Sutherland-McCammon Funeral Home had charge of arrangements.

Notes:
---
DEE MOLLOY DIED HOBBS, NEW MEXICO; FUNERAL SATURDAY

Funeral services for H. dee Molloy, about fifty, native of Corsicana and restaurant operator here for many years who died in Hobbs, N. M., late Thursday will be held at Oakwood Cemetery at noon Saturday. The Rev. W. R. Hall will conduct the rites.

The body of the deceased will arrive over the Burlington Lines at 11:45 Saturday morning and will be taken directly to the cemetery for the rites and interment. He is survived by two daughters, Mrs. Phil Upton of Odessa, and Mrs. Henry Oliver of Kermit; a sister, Mrs. Harry Thames of Corsicana and other relatives.

Sutherland-McCammon Funeral Home is in charge of the arrangements.

Notes:
---
Marie Antoinette "Nettie" (Woolf) Roxburgh
Oct 17, 1879 - Dec 11, 1976

Mrs. Roxburgh

Services were at 2 p.m. Sunday at the Corley Funeral Home Chapel for Mrs. George (Nettie) Roxburgh, 97, resident of Corsicana, who died at Twilight Home Saturday.

The Rev. Marvin Bledsoe and The Rev. Eugene Wood officiated with burial following at Oakwood Cemetery.

Survivors include four grandsons, Tommy Roxburgh of Dallas, Clinton Roxburgh of Garland, Kenneth Roxburgh of Crofton, Md., Harold Roxburgh of Louisiana; a granddaughter, Mrs. Charles (Dorothy) Jacobs of Winnsboro; seven great-great-grandchildren, and a brother, Jeff Woolf of Arlington.

Pallbearers were Eugene Stewart, Hugh M. Stewart, Hoyt Moore, Billie J. Allen, William Galloway, and Albert Galloway.

Notes:
---
George L. Roxburgh
Jun 12, 1880 - Jun 12, 1962

G. L Roxburgh Dies Tuesday

George L. Roxburgh, 1713 North Beaton Street, retired postal carrier, died on his 82 birthday Tuesday at noon at Memorial Hospital after a brief illness. Funeral arrangements were incomplete early Tuesday afternoon.

Born, June 12, 1880 at Charleston, N.C., he had been in Corsicana more than 60 years. He retired from the Corsicana post office, July 1, 1950, after 33 years service.

He was a deacon in the Westminister Presbyterian church.

Surviving are his wife, Mrs. Nettie Roxburgh, Corsicana; a son, George Carman Roxburgh, Tyler; four grandsons, Tommy Roxburgh, Dallas; Carmen D. Roxburgh, Somerset, Mass.; Kenneth Roxburgh, Luzon Philippine Islands, and Clinton R. Roxburgh, Tyler; a stepson, Harold Roxburgh, Tyler; a granddaughter, Mrs. Charles Jacobs, Odessa; a brother, James A. Roxburgh, long-time Corsicana resident, who recently moved to Midland; a sister, Mrs. J. J. McLachian, Arlington, and several nieces, nephews and other relatives.

McCammon will direct.

Notes:
---
Thursday Rites G. L. Roxburgh
Funeral services for George L. Roxburgh, retired postal carrier, who died in Memorial Hospital Tuesday noon on his 82nd birthday, will be held Thursday at 3 p.m. from McCammon Chapel.

The rites will be conducted by Rev. Eugene E. Wood, pastor of the Westminster Presbyterian church, of which he was a deacon. Burial will be in Oakwood Cemetery.

A native of Charleston, N.C., born, June 12, 1880, he had been with the post office 33 years when he retired July 1, 1950. He had resided in Corsicana more than 60 years.

Surviving are his wife, Mrs. Nettie Roxburgh, 1713 North Beaton Street, Corsicana; a son, George Carmen Roxburgh, Tyler; four grandsons, Tommy Roxburgh, Dallas; Carmen D. Roxburgh, Somerset, Mass.; Kenneth Roxburgh, Luzon, Philippine Islands, and Clinton R. Roxburgh, Tyler; a stepson, Harold Roxburgh, Tyler; a granddaughter, Mrs. Charles Jacobs, Odessa; a brother, James A. Roxburgh of Midland, long-time Corsicana resident; a sister, Mrs. J. J. McLachian, Arlington, and several nieces, nephews and other relatives.

Pallbearers will be Walter Castics, Eugene Stewart, James Drew, Ray Lester, R. D. Crider, Lee Fogg, J. I. Ellett and J. A. Roe. Honorary pallbearers will be deacons and elders of Westminster Presbyterian church.

Notes:
---
Etheline (Bressie) Roxburgh
Sep 9, 1902 - Mar 9, 1974

Mrs. Roxburgh

Funeral services are scheduled for 11 a.m. Monday in the Corley Funeral Chapel for Mrs. Etheline Roxburgh, 71, who died Saturday afternoon in the Twilight Nursing Home. Rev. Elvis H. Egge, assisted by Rev. Harold F. Lansford, will officiate, with burial to follow in Oakwood Cemetery.

She was preceded in death by her husband, Gilbert Roxburgh, who died in 1933. She was born in Navarro county, and moved to Houston in 1942, where she lived for 26 years and worked as a secretary for the Wyatts Division of U. S. Industries. Upon retirement, she returned to Corsicana. She was a member of the First Baptist Church.

Survivors include one daughter, Mrs. Charles (Dorothy) Jacobs of Winnsboro; one son, Thomas Roxburgh of Dallas; one sister, Mrs. Pat Allen of Big Springs; one brother, Jack Bressie of Navarro; one granddaughter, Mrs. Kenneth Lackey of Lubbock; one grandson, Charles Jacobs Jr. of Houston; two great-granddaughters; one great-grandson; and a number of nieces and nephews.

Notes:
---
Gilbert G. Roxburgh
Aug 28, 1903 - Feb 19, 1932

FUNERAL SERVICES HELD SUNDAY FOR GILBERT ROXBURGH

Funeral services for Gilbert G. Roxburgh, aged 28, native of Corsicana, who died Friday afternoon following a relapse from an attack of influenza, were held Sunday afternoon from the First Baptist church with interment in Oakwood Cemetery. The services were conducted by Rev. E. T. Miller, pastor of the Baptist church of which Mr. Roxburgh was a devoted member, assisted by Rev. W. R. Hall pastor of the First Presbyterian church.

Surviving are his wife, a son, a daughter, parents, Mr. and Mrs. George L. Roxburg, Corsicana; and a brother, George Carmen Roxburgh, Bay City.

Active pallbearer were Charles Hagins, C. A. Middleton, Joe Jefferson, B. F. K. Mullins, John Davis and N. Suttle Roberts.

Notes:
------

GILBERT ROXBURGH DIED AFTER SHORT ILLNESS ON FRIDAY

Gilbert G. Roxburgh, aged 28 years, died Friday afternoon at 1:50 o'clock. He was taken ill with influenza about three weeks ago, but was thought to have recovered, when he suffered a relapse early Tuesday morning.

He was foreman of the Clopton and Hagins planning mill here and was well known in Corsicana where he resided all of his life.

Surviving are his wife, a son, a daughter, parents, Mr. and Mrs. George L. Roxburgh, Corsicana and a brother George Carmen Roxburgh, Bay City.

No funeral arrangements had been perfected at press hour Friday afternoon.

The funeral arrangements are being directed by the Sutherland - McCammon Funeral Home.

Notes:
----

GILBERT ROXBURGH, INFLUENZA VICTIM BE BURIED SUNDAY

Funeral services for Gilbert G. Roxburgh, aged 28 years, 2107 West Second avenue, who died Friday afternoon at 1:50 o'clock following a relapse from an attack of influenza, will be held from the First Baptist church Sunday afternoon at 2:30 o'clock with interment in Oakwood Cemetery. The services will be conducted by Rev. E. T. Miller, pastor of the church, assisted by Rev. W. R. Hall, pastor of the First Presbyterian church.

Mr. Roxburgh was a native of Corsicana and was foreman of the Clopton and Hagins planning mill here. He was a devout Christian and a loyal member of the First Baptist church.

Surviving are his wife, a son, a daughter, parents, Mr. and Mrs. George L. Roxburgh, Corsicana; and a brother, George Carmon Roxburgh, Bay City.

Active pallbearers will be Charles Hagins, C. A. Middleton, Joe Jefferson, B. F. K. Mullins, John Davis and N. Suttle Roberts.

Honorary pallbearers will be the board of deacons of the First Baptist church, Sunday school teachers and officers of the First Baptist church, board of deacons of the First Presbyterian church, Gordon Collins, B. F. Wright, T. A. Evans, A. V. Parker, Hub Clements, V. I. Cook, Cecil Foster, Joe Farmer, Burleigh Butler, Jack Baggett, Curry Butler, C. Young, Bunyon Brassell, David Sanders, Tyler; James Bush, Malakoff; J. J. Kuykendall, Houston; J. J. Macklachaian, Denton; J. W. Stevens, Malakoff, and other friends of the family.

The funeral will be directed by the Sutherland-McCammon Funeral Home.

Notes:
---
Annie (Laughlin) Roxburgh
abt 1855 - Jan 11, 1916
Remains interred This Afternoon.

The remains of the late Mrs. Annie L. Roxburgh arrived at noon today from Denton, accompanied by Mr. and Mrs. Jas. Roxburgh and children, and Mr. and Mrs. J. J. McLacklin and children, and the funeral took place this afternoon from the First Presbyterian church at 3 o'clock. Ref. Chas. Oberschmidt officiated and Messrs. Murphy Williams, E. T. Wareing, E. D. McCarver, W. G. Baker, J. M. Blanding and J. H. Rice acted as pallbearers.

There were many beautiful flowers and a large number of friends followed the remains of this excellent woman to their last resting place.

Notes:
---
Elnora (Carroll) Allen
Jan 20, 1869 - Nov 27, 1957

Mrs. W. D. Allen
Services Friday
Funeral services for Mr. W. D Allen, 88, native, of Navarro county, who died in Norman, Okla., Wednesday, were held from the Corley Chapel Friday at 2 p.m. with burial in Oakwood Cemetery.
The rites were conducted by Rev. B. Thomas Tribble, pastor of the Central Methodist church.
Mrs. Allen had resided at Norman for the past year.
Surviving are a daughter, Mrs. Carl T. Steen. Norman, Okla.; a son. W. D. Allen. Jr., Nocona; a
sister, Mrs. Joe Brown, Corsicana; a brother, Reuben A. Carroll, Blooming Grove; six grandchildren, 10 great-grandchildren and other relatives.
Nephews were pallbearers.

Notes:
---
William Dixon Allen


May 14, 1852 - Nov 25, 1922

BLOOMING GROVE NEWS.
(Blooming Grove Times)

W. D. Allen Dead.
W. D. Allen, 70 years old, died at Burkburnett last Saturday afternoon at 2:30 o'clock. The body was received in Blooming Grove Monday morning on the early train. The funeral was conducted immediately afterwards at the Christian church of which Mr. Allen was a member for years, by Rev. Chasteen; pastor of the First Christian Church of Corsicana.
Burial was at Rose Hill Cemetery.
The deceased is survived by his wife, two sons, Will and Van, and a daughter, Mrs. Dr. C. L. Steen, all of Burkburnett. Mr. Allen once ran a 5 and ten cents store, was postmaster, marshal and kept the Alamo Hotel for several years.
Mr. and Mrs. Allen would have been married 31 years this coming December 22.

Notes:
-----
Died at Burkburnett.

W. D. Allen, 74, for many years a resident of Blooming Grove, and who later lived here for two or three years, died at Burkburnett Saturday night and the remains were interred at Blooming Grove today. The deceased is survived by his wife, and three children, Mrs. Dr. George Skeen, Will Allen and Van Allen.

Notes:
---
Opal Lee Perry


Dec 22, 1909 - Apr 17, 1929

IN MEMORY.

BARRY, April 23.—On Wednesday of last week: our hearts were made sad when the message reached Barry of the death of Opal Perry at her home in Abilene.
She was born and reared on a farm near Barry from which place she and parents and brother moved to Abilene last December.
She had been in falling health for the past two years and they had hoped the change in climate would aid in her recovery, but alas! The grim reaper death had already claimed her as his victim, although she struggled with much determination for weeks, even months, her frail body was too weak to resist such a monster as the white plague and on Wednesday, April 17, the death angel came and relieved her of her suffering.
The body reached Barry on the 10:45 motor Thursday, accompanied by C, G. Boswell, a relative, of Merke. The family accompanied by two neighbors, Mrs. Mrs. Smith and Miss Jones, also Mr. and Mrs. Ras Sheffield of Desdemona, Mr. and Mrs. Hardy Sitton and sons of Brownwood, came through in cars on the afternoon of Wednesday.
Other out of town relatives were Mr. and Mrs. Sam Hoosier and daughters of Frost, Mrs. Chas. Jordan and daughter, Juanita, of Hunter, Mr. and Mrs. Yancy of Waxahachie, Mr. and Mrs. Sam Nard of Fort Worth, Mr. and Mrs. Frank Perry, Mr. and Mrs. Kirkland Perry, Mr. and Mrs. Revis Perry and their mother, "Grandma" Perry of Blooming Grove. Besides these there were numbers of friends from Blooming Grove, Frost, Kerens, Corsicana and other places over the county for the Perrys were well known throughout the county and have many friends who grieve with them over the loss of their only daughter.
Opal had united with the Methodist church of this place in early childhood and all of her former pastors were present and assisted in the funeral ceremonies. Rev. J. U. McAfee, of Kerens; Rev. Walter Griffith, Corsicana; Rev. Darwood, Wortham, and Rev. Bell of Emhouse. Rev. Cornell, present pastor had charge of the ceremonies.
Everything was conducted in a manner which bespoke the reverence and respect held for her and her good parents and brother, Bryan.
The church was filled with floral offerings that were indeed beautiful. Bruce McCormick, under-taker of Blooming Grove, had charge of the body which was laid to its final resting place in the Rose Hill cemetery at Blooming Grove.
She had been a student in Barry public school from primary through high school, and was much loved by both teachers and classmates.
School was dismissed and the entire body of pupils and teachers attended the funeral. The high school sent a beautiful floral offering in loving memory.
Opal had her twentieth birthday last January and was just budding into young womanhood and so fair of face. It is difficult for us who are so mortal to understand why she should be called so soon, yet God in His infinite wisdom knows best and He if is who often plucks the fairest flowers from among us. And this we know there are many trials and hardships along the journey of life that would probably have been Her lot, had she journeyed long.
To the parents, the brother and other relatives, let us say: Look to Jesus the great comforter, who, when he too, went away said "I will not leave you comfortless," Let us always remember Opal, the kind, loving, obedient child that she was, as one who has gone on beckoning us to yonder shore. Let us feel that our loss in Heaven's gain and let us be submissive to the will of God until our time shall come to join our loved ones gone before.
Our prayers are with you in this sad hour and we trust you will be reconciled as much so as possible.
—A FRIEND

Notes:
---
IN MEMORIAM.

On April 17, 1929, the death angel visited the home of Mr. and Mrs. J. M. Perry at Abilene, Texas and took from them their precious daughter, Opal Lee. She was 20 years, 3 months, 25 days old. It was so hard to see her suffer so much. Everything was done for her to try to restore her back to her much wanted health; she was so patient with her father, mother and brother during her illness. We all sympathize with the dear parents from the very bottoms of our hearts. Opal was such a sweet girl; everybody that knew her loved her. We all know how lonesome her dear brother feels—just the two children—and now he is left alone; but we can say he certainly was good to her. So we can say to him, live a life as she lived and prepare to meet her in a better world. She professed faith in Christ several years ago; she belonged to the Methodist church and lived a faithful life. She went to church and Sunday school as long as she was able. She was raised at Barry, went to school there. Six of the Barry high school boys were the pallbearers. Such a pretty corpse, Opal was; all dressed in white flowers was placed all over her grave you didn't have to ask if she had many friends, you could just look around and see.

Funeral services was held at Barry Thursday, April 18 and the remains was laid to rest at Blooming Grove. Her girl friends at Barry were led by their mothers to look at dear Opal for their last time here on earth. It just broke the girl and boy friends to think one so young had been taken away from their midst.

We all say to the dear parents and son, do not weep no more than you can help, for you know dear Opal is at rest.

Funeral services were conducted by Brothers Bell, McAfee, Darwood, Griffith, Story, Connell. They have all been former pastors at the church where Opal attended church at Barry.

She was raised at Barry; they moved to Abilene last December 26, 1928. All were think and hoping the change would help dear Opal, but to God avail nothing could not be done to help her any way.

Death has your loved one claimed,
The one you loved so dear,
Sad and lonely are your hearts,
For dear Opal is not there.

A flower has been plucked from your garden,
A lily pure and rare,
Transplanted to the throne of God,
It will bloom forever there.

Gone from you is Opal—
Gone forever more—
Gone to live with Jesus
On that bright and shining shore.

Safe in the arms of Jesus—
Safe on His gentle breast,
There in the arms of Jesus
Sweetly her soul will rest.

While on earth we all loved her;
But Jesus loved her oh much more,
She has only answered his summons,
And gone to dwell on the heavenly shore.

The music came like an echo,
On the breeze soft and low,
Came from heaven like a blessing,
Whispering softly you must go.

Son you will meet Opal
With the ransomed throng above,
Where we all shall live forever
At that land of love.

As we listen in the twilight
To the murmur soft and sad,
Each one seems to whisper,
Leave off grieving and be glad.

Yet again we hope to meet her
On that bright eternal shore,
Where the cup of death and sorrow
We will drink, no never more.

But God be with you in your sorrow—
Guide, protect you on your way;
Teach you 'tis only a short time
Till you'll join her there to stay.

I extend to the bereaved family my tenderest sympathy.

HER LOVED ONE.

Notes:
---
Opal Lee Perry
Dec 22, 1909 - Apr 17, 1929

Former Resident Blooming Grove Dies

BLOOMING GROVE, April 20.—(spl)—Funeral services for Miss Opal Lee Perry, 20, daughter of Mr. and Mrs. J. A. Perry, who died at the family home in Abilene Wednesday morning, were held at Barry Thursday afternoon. The body was brought to Blooming Grove where interment was made.

Prior to moving to Abilene several months ago, the family resided near Blooming Grove.

Notes:
---
Lula (Pruitt) Heaton-Lowrey
Aug 31, 1880 - Mar 1. 1937

PROMINENT BLOOMING GROVE WOMAN DIED THERE LAST NIGHT

BLOOMING GROVE, March 2.—(Spl.)— Mrs. Lula Heaton Lowrey, 56, wife of Dr. E. B. Lowrey, died at the family residence here at 9 o'clock Monday night, and funeral services were held at the First Methodist church at 3 o'clock Tuesday afternoon. Interment was made in the Blooming Grove cemetery.
Mrs. Lowrey had been in declining health for a number of years,, and had been seriously ill
two or three weeks before her death.
The deceased was the daughter of the late G. W. Pruitt, well known Navarro county farmer and financier, and was a native of Navarro county.
Surviving are her husband; two sisters, Mrs. C. R. Brice, Roswell, N. M., and Mrs. L. I. Griffin,
Corsicana; four children, Mrs. R. A. Lowrey, Austin; Mrs. Summers, Wichita Falls; May Heaton, Bronte, and Eddie Heaton. Galveston, a niece; Alma Thurman, of Atlanta, and other relatives.
Rev. J. W. Whitefield, pastor of the First Methodist church, conducted the rites.

Notes:
---
Cora E. (Dowling) Lowrey
Dec 27, 1874 - Jun 7, 1922

DIED IN DALLAS LAST NIGHT.
______________

Funeral from First Methodist Church
Tomorrow.

Mrs. Cora Dowllng Lowrey, wife of, Dr. E. B. Lowrey, died at the St., Paul Sanitarium in Dallas last night and the funeral will take place here tomorrow morning at 10 o'clock from the First Methodist church. The deceased formerly lived here and at Roane, but for the past few months was a resident of Blooming Grove. She is survived by her husband and two children, Aubrey Lowrey and Miss Irva Lowrey. The deceased was a most lovable woman and had a host of friends , who sympathize deeply with the bereaved family.
The following are the pallbearers, active; R. L. Harris of Blooming Grove. Zeb Burke of Roane, Harry Rawlinson of Blooming Grove, Jim Estes of Roane, Robert High of Blooming Grove, Hugh Bryant of Corsicana, S. W. Henderson of Blooming Grove and E. L. Slaughter of Corsicana. Honorary, Dr. T. A. Miller, Dr. E. H. Newton, A. E. Haslam, R. B.. McCormick, G. L. Jackson,
John Connor, J. G. Christian, W. M. Huggings, Dr. R. C. Curtis. Z. H. Banks, J. B. Banks, J. A. Wallace.
Charles Wood, Harry Fluker, Jess Graves , Roy Medaris, R. M. McMullin, Theo Montfort, Dr. W. W. Carter, J. W. Lytchittor, Dr. O. L. Smith and J. Y. Stewart.

Notes:
---
Albert D. Thomas Sr.
Feb 19, 1894 - Dec 18, 1982

A. D. Thomas

HENDERSON—A. D. Thomas, 88, of Henderson and former resident of Corsicana, died Saturday morning at Henderson Memorial Hospital after a lengthy illness.

Service is Sunday, 2 p.m. in the chapel of Crawford A. Crimm Funeral Home in Henderson with the Rev. Bill Tisdale and Dr. Hugh L. Smith, officiating.

Graveside service is Monday, 11 a.m. at Oakwood Cemetery in Corsicana.

He was a member of First Baptist Church and a retired pumper for Exxon Co.

Survivors include his wife, Mrs. Eva Wooster Thomas, of Henderson; one son A. D. Thomas, Jr., of Houston; one step-son, Martis Wooster of Dallas; one step-daughter-in-law, Mrs. Frank Wooster, of Henderson; one brother Sam Thomas, of Eureka and one grandson.

Notes:
---
Bonnie Ann (Hill) King
Sep 6, 1933 - Feb 12, 1983

Bonnie King

Bonnie King, 49, died Saturday in Navarro Memorial Hospital.

Service is 2 p.m. today in the Griffin Funeral Home Chapel with the Rev. J. T. Davis officiating. Burial in Oakwood Cemetery.

Survivors include her mother, Stella Hill, of Corsicana; and two step-grandsons.

Pallbearers are Billy Bib Broughton, Gary Don Broughton, Bradford Reagan, Bill Bell, Johnnie Lee Harper and Hershal Hunter.

Notes:
---
Docia Ann (Meador) McCammon
Mar 9, 1854 - Oct 25, 1935

FUNERAL SERVICES FOR MRS. M'CAMMON SATURDAY MORNING

Funeral rites for Mrs. D. K. McCammon, aged 82, years, native of Navarro, who died in Dallas Friday morning at 4:30 o'clock after a brief illness, were held Saturday morning at 10 o'clock from the residence of a niece, Mrs. A. B. Douglas, 1435 West Fourth avenue, with interment in Oakwood Cemetery. The services were conducted by Rev. T. Edgar Neal, pastor of the First Methodist church of which Mrs. McCammon was a long-time member. She was the widow of the late D. K. McCammon, pioneer gin-operator and well-known Navarro county citizen.

Surviving are a son, J. M. McCammon, Dallas; two grandsons, a brother, Rev. Bruce Meadows, Methodist minister, and a number of nieces and nephews and other relatives.

Sutherland-McCammon Funeral Home had charge of the arrangements.

Notes:
---
Mattie Josephine (Hanson) Peacock
Mar 1, 1892 - Feb 6, 1978

Mrs. Peacock

Services were at 2 p.m. Wednesday at the Corley Funeral Home for Mrs. Mattie Peacock, 87, of Houston, a former Corsicana resident who died Monday in Houston. The Rev. Fowler, pastor of the Airline Baptist Church in Houston officiated. Burial was in Oakwood Cemetery.

Mrs. Peacock was a native of Bald Knob, Ark., and had lived in Houston 17 years.

She is survived by two sons, Robert H. Peacock of Corsicana and George Peacock of Midland; by three daughters, Mrs. Margaret Beard of Houston; Mrs. Violet Carrington of Longview; and Mrs. Mollie Griffin of Ore City; by 13 grandchildren; 30 great grandchildren; one great-grandchild; by one brother J. C. Hanson of Corsicana; and by one sister, Mrs. Edna Evans of Corsicana.

Grandsons will serve as pallbearers.

Notes:
---
Myrtle Loraine (Edwards) Braxmier
Apr 5 1910 - Aug 31, 1977

Mrs. Braxmier

Services will be 11 a.m. Friday at Corley Funeral Home chapel for Mrs. Myrtle Braxmier, 67, of Corsicana who died Wednesday in Memorial Hospital.

The Rev. Gen Gardner and the Rev. B. W. Johnson will officiate and burial will be in Oakwood Cemetery.

She was a native of Hiram, Texas, and had lived in Corsicana since 1927. She was a member of the Second Avenue Baptist Church.

Survivors include her husband, Johnnie Herman Braxmier, of Corsicana; one daughter, Mrs. Lester Easley of Corsicana; two sons, Walter Braxmier of Waxahachie and Bill Braxmier of Corsicana; seven grandchildren and three great-grandchildren; and one sister, Mrs. Lottie Paschal of Corsicana.

Pallbearers will be Jesse Bibb, Colin Bibb, Richy Tackett, Richard Oglesby, Billy David Ross, Bobby Paschal, Drennan Standard, and Eugene Keele.

Notes:
---
Lennie L. Bush
Apr 18, 1889 - Sep 1, 1977

Miss Bush
Services will be 3:30 p.m. Friday at Corley Funeral Home Chapel for Miss Lennie Bush, 88, of Corsicana, who died Thursday in Navarro County Memorial Hospital.

The Rev. Maurice McLeroy will officiate and burial will be in Oakwood Cemetery.

She was a native of Mildred and had lived in Corsicana since 1923. She was a member of the Baptist church.

Survivors include two sisters, Mrs. Clara Hill and Mrs. L. E. Knotts of Roane; one brother, R. E. Bush of Powell and a number of nieces and nephews.

Nephews will be pallbearers.

Notes:
---
James Boyd Bush
Apr 5, 1865 - Mar 1, 1943

FATALLY INJURED WHEN HIT BY AUTO MONDAY AFTERNOON

J. B. Bush, age 77 years, died at the Navarro Clinic about 5 o'clock Monday afternoon from injuries received when struck by an automobile when he attempted to cross a street in front of his home shortly after noon Monday. Funeral services were held Tuesday afternoon at 4 o'clock from the chapel of the Sutherland-McCammon Funeral Home. Rev. Jack Goff and Rev. J. I. Cartlidge officiated. Burial was in Oakwood Cemetery.

Mr. Bush had been a resident of Corsicana for 20 years and had lived in Navarro county many years. He was a prominent farmer and landowner, and was well known over the county.

Surviving are his wife, Corsicana; the following children, Mrs. W. L. Wilkinson, Corsicana; Mrs. Etta Rawson, Corsicana; Mrs. C. B. Hill, Corsicana; Miss Lennie Bush, Corsicana; Mrs. Clara Hill, Corsicana; Dick Bush, Powell; Earl Bush, Corsicana; Herbert Bush, Barry, Mrs. L. E. Knotts, Roane, Mrs. Sam Ingram, Corsicana, a brother, John Bush, Corsicana; a sister, Mrs. Jessie Humphries, Corsicana; 18 grandchildren, three great grandchildren and other relatives.

Pallbearers were T. S. Patrick, J. N. Garitty, Tate Linsey, Barney Brewster, Jim Frazier, T. U. Bowden, Norman Fleming, Sam Crane and Eugene Highnote.

This is the first death reported from an automobile accident in Navarro county this year.

Notes:
---
Elizabeth Nellie (Edgar) Bush
Aug 14, 1865 - Jul 9, 1948

SATURDAY SERVICES FOR MRS. BUSH WITH BURIAL IN OAKWOOD

Funeral services for Mrs. Elizabeth N. Bush, 82, will be held from the McCammon Funeral Chapel Saturday afternoon at 5 o'clock. Burial will be in Oakwood Cemetery. the rites will be conducted by Rev. Jack Goff, pastor of the North Side Baptist church, assisted by Dr. Erwin F. Bohmfalk, pastor of the First Methodist church. Born August 14, 1865, in Mississippi, Mrs. Bush had resided in Texas 75 years and in Navarro county fifty years. She died at the family home, 1242 North Beaton street, Friday afternoon following an extended illness.

Surviving are ten children, Mrs. W. L. Wilkinson, Mrs. George Rawson, Miss Linnie Bush, Mrs. C. B. Hill, Mrs. W. T. Hill, Earl Bush and Mrs. S. H. Ingham, all of Corsicana; R. E. Bush, Powell; H. B. Bush, Barry, and Mrs. L. E. Knotts, Roane; four sisters, Mrs. W. H. Evans, Ruidoso, N. M.; Mrs. C. L. Jones and Mrs. Jessie Humphries, both of Corsicana, and Mrs. Mollie Black, Richland; 19 grandchildren, five great-grandchildren and other relatives.

Grandsons will be pallbearers.

Notes:
---
Saturday Rites For Mrs. Bush

Mrs. Elizabeth N. Bush, aged 82 years, widow of the late J. B. Bush, died at her home, 1242 North Beaton street Friday afternoon.

Funeral services will be held from the McCammon Chapel Saturday at 5 p.m. with burial in Oakwood cemetery. The rites will be conducted by Rev. Jack Goff, pastor of the North Side Baptist church, assisted by Dr. Erwin F. Bohmfalk, pastor of the First Methodist church.

Born, August 14, 1866, in Mississippi, Mrs. Bush came to East Texas 75 years ago and had reside in Navarro county for more than a half century.

Surviving are ten children, Mrs. W. L. Wilkinson, Mrs. George Rawson, Miss Linnie Bush, Mrs. C. B. Hill, Mrs. W. T. Hill, Earl Bush, and Mrs. S. H. Ingham, all of Corsicana; R. E. Bush, Powell; H. B. Bush, Barry, and Mrs. L. E. Knotts, Roane; four sisters, Mrs. W. H. Evans, Ruidoso, N. M., Mrs. C. L. Jones, and Mrs. Jesse Humphries, both of Corsicana, and Mrs. Mollie Black, Richland; 19 grandchildren, five great-grandchildren, five great-grandchildren and other relatives.

Notes:
---
Effie Elizabeth (Garrett) Sisson
Sep 30, 1880 - Feb 25, 1937

FUNERAL FOR MRS. JOE SISSON HELD FRIDAY

Mrs. Effie Elizabeth Sisson, aged 67, died Thursday afternoon at 5 o'clock at the family home in the Carroll community, south of town. Funeral services were held Friday afternoon at 4 o'clock at the Dresden church, with Rev. J. W. Whitefield, local Methodist pastor, officiating. Interment was in the Dresden cemetery.

Mrs. Sisson was born in Tennessee and came to Texas when a child. She had been a member of the Church of Christ since girlhood and was a devoted wife and mother, and especially was she kind to children.

Surviving are her husband and one son, Garrett Sisson; three sisters, Mrs. Bessie Ramsey, St. Louis, Mo.; Mrs. Nellie McCandless and Mrs. Mamie Hollingsworth both of Blooming Grove.

Pallbearers were Claude Warren, Jim Carroll, Clay Reed, Lewis Ewing, E. L. Carroll and Britt Fullerton.

McCormick Funeral Service had charge of arrangements.

Notes:
---
James Robert "Bob" Johnson
Apr 1, 1888 - Sep 1, 1938

ROBERT JOHNSON BURIED LAST FRIDAY AFTERNOON

James Robert Johnson, aged 50, who died last Thursday, was buried Friday afternoon. Funeral services were held at Dresden Friday afternoon at 3 o'clock, conducted by Rev. H. R. McDaniel. The Blooming Grove Quartette sang selected songs.

He is survived by his wife, 3 sons and 2 daughters, Jack, Thurman and Billie Glenn; Sara Jo, all of Emmett, and Mildred Johnson, of Dallas.

The McCormick Funeral Service had charge of arrangements.

Notes:
---
John Alexander Walker


Sep 12, 1868 - Oct 30, 1938

FUNERAL SERVICES FOR J. A. WALKER HELD MONDAY

Funeral services for J. A. Walker, aged 70, a prominent farmer of this community, were held Monday afternoon at three o'clock from the Dresden Methodist church, with Rev. W. O. Patterson, pastor of the First Baptist church, conducting the rites

Prior to moving to this community Mr. Walker lived in Ellis county and his many friends there, as well as those of this community, are grieved to learn of his death, as he was indeed a good man and a friend to all mankind.

He passed away Sunday noon at the home of his daughter, Mrs. H. C. Smithen, after a lingering illness.

He is survived by his wife, two sons J. D. Walker, of Corsicana; Clarence Waker, of Blooming Grove, and two daughters, Mrs. H C. Smithen and Mrs Oscar Lusier, Blooming Grove.

Interment was made in the Dresden cemetery with the McCormick Funeral Service in charge.

Notes:
---
J. W. Sheppard
Feb 13, 1918 - Jun 21, 1937

J. W. SHEPPARD BURIED AT LONE OAK FRIDAY

J. W. Sheppard, 19 year-old son of Mr. and Mrs. W. A. Sheppard of Renner was fatally injured Thursday morning at 11 o'clock while driving a truck loaded with wheat. The truck overturned from a bride pinning the youth beneath the vehicle. Mr. Sheppard died shortly after being removed from the wreckage.

Funeral services were held at the Lone Oak cemetery Friday afternoon at
4 o'clock with Rev. P. H. Vercher officiating.

Survivors are his parents, three brothers and three sisters. The deceased was a nephew of W. O. Sheppard of Blooming Grove.

Notes:
---
James A. Willhelm
Dec 9, 1872 - Feb 6, 1938

J.A. WILHELM BURIED AT LONE OAK CEMETERY

J. A. Wilhelm, aged 65, who died at Dallas Feb. 6, was buried at the Lone Oak cemetery Feb. 7th. A funeral service was held in Dallas and then at 2 p.m. at Lone Oak, conducted by Rev. D. P. Cagle, of Frost.

Mr. Wilhelm was a native of Mississippi and was married in 1900 to Miss Lillie Green, daughter of Mr. and Mrs. W. L. Green and a sister of Mrs.
Owen Sheppard. He is survived by his wife, two daughters, Mrs. Louis Olive and Mrs. Buster Guest; four sons, Otis, Ersell, Aubrey and Lester, all of Dallas.

Notes:
---
Henry Davis "Monk" Sheppard


Jan 26, 1912 - Oct 21, 1937

HENRY D. SHEPPARD BURIED FRIDAY AFTERNOON

Funeral services were held Friday afternoon at 3 o'clock at the Lone Oak church for Henry D. (Monk) Sheppard, aged 25 years, who died Thursday at 5 p.m.

The rites were conducted by Rev. Paul Vercher, pastor of the Central Baptist church, assisted by Rev. J. W. Whitefield, pastor of the Methodist church.

A quartet composed of G. A. Patterson, Dr. J. J. Sheppard and Mr. and Mrs. John Nicholson with Mrs. G. A. Patterson at the piano had charge of the song service.

Pallbearers were C. L. Tillman, Jr., J. P. Johnson, H. S. Whorton, J. O. McSpadden, R. L. Walker and R. S. High.

Surviving are the father and mother, Mr. and Mrs. W. Owen Sheppard; three brothers, Earl, Houston and Robert Sheppard, all of Blooming Grove; two sisters, Mrs. Lena Reams, Frost, and Miss Mabel Sheppard, of Blooming Grove.

Interment was made in the Lone Oak cemetery. The McCormick Funeral Service had charge of arrangements.

Notes:
---
John Leonard Deason
Feb 17, 1880 - Aug 6, 1937

J. L. DEASON DIED AT HIS HOME FRIDAY

John Leonard Deason, aged 57, died at his home, east of Blooming Grove, Friday morning after an extended illness of several months.

Funeral services were held at the Lone Oak church Saturday afternoon, conducted by Rev. Floyd Hollingsworth, of Mexia. Mr. Deason had been a member of the Methodist church for 19 years.

Surviving are his wife and six children: Wilmer Deason, of Hearne; Thurman Deason, Ennis; Edric Deason, Rockport; Mrs. Paul McLean, Woodlake and Earl and C. M. Deason, of Blooming Grove; two brothers and three sisters.

McCormick Funeral Service had charge of arrangements.

Notes:
---
John Franklin Cushman
Jun 11, 1871 - Mar 22, 1931

FUNERAL SERVICES FOR JOHN CUSHMAN; BURIAL TUESDAY

Funeral services for John Cushman, 60, long time resident of Corsicana, who died in Jacksonville Sunday night at 9 o'clock were held there Monday afternoon and the body was forwarded to Corsicana where a short service was held Tuesday morning at 11 o'clock at Oakwood cemetery where interment was made. The services here were conducted by Rev. J. W. Bergin, pastor of the First Methodist church.

Surviving are his wife, two daughters, Mrs. Dave Honeycutt, Jacksonville and Mrs. C. B. Miller, Maracaibo, Venezuela and other relatives. Mrs. Cushman is a sister of Mrs. Wiley Burdine of Corsicana.

Music was furnished by Edgar Metcalf, Jack Haslam, Mrs. A. L. Absher and Mrs. H. G. Brown.

Pallbearers were A. E. Haslam, B. A. Jones, Gene Allen, G. C. Younger, Perry Fauber and George Yates.

The funeral was directed by the Corley-McMahon Funeral Home.

Notes:
---
FORMER CORSICANA MAN TO BE BURIED OAKWOOD TUESDAY

Funeral services for John Cushman, who died at Jacksonville, Sunday night at 9 o'clock, were held there Monday afternoon and the body will be sent here for burial. A short service will be conducted at Oakwood cemetery by Dr. J. W. Bergin, pastor of the First Methodist church, at 11 o'clock, Tuesday morning, the burial hour.

Surviving are his wife, two daughters, Mrs. Dave Honeycutt, Jacksonville, and Mrs. C. B. Miller, Maracalbo, Venezuela, S. A., and other relatives. Mrs. Cushman is the sister of Mrs. Wiley Burdine of this city.

Corley-McMahon Funeral Home will direct the funeral.

Notes:
-----

Numerous Relatives, Friends Accompany Body to Corsicana

Among the relatives and friends from out of the city, who were here Tuesday for the burial of the late John Cushman of Jacksonville, who died Sunday night at 9 o'clock following an operation for appendicitis on Friday morning and was laid to rest Tuesday morning at 11 o'clock at Oakwood were his wife and their daughter and husband, Mr. and Mrs. Dave Honeycutt of Jacksonville and Mrs. Cushman's sister, Mrs. Lydia Alexander of Dallas. Jacksonville friends included Mr. and Mrs. L. B. Haberiee, Mr. and Mrs. Hubert Fair, Mr. G. Lincoln, Mrs. W. G. Vaughn, Mr. and Mrs. S. H. Gaddy and Mr. and Mrs. Cersey.

Heartfelt sympathy is extended Mrs. Cushman, and the bereft daughter, Mrs. Honeycutt, and Mrs. C. B. Miller of Maracalbo, Venezuela, S. A., who was unable to be here on this sad occasion, by their many Corsicana friends.

Notes:
---
Nora V. Cushman
Aug 27, 1873 - Sep 6, 1953

Monday Services For Mrs. Cushman

Mrs. Nora V. Cushman, 80, former resident of Corsicana, died at the home of a daughter, Mrs. D. C. Honeycutt, at Picton, Texas, Sunday.

Funeral services were held Monday at 9:30 a.m. from the First Methodist church at Winnsboro. The rites were conducted by Rev. L. G. Haggard, pastor.

Graveside rites were held Monday at 2 p.m. at Oakwood cemetery here.

Surviving are two daughters, Mrs. Honeycutt, and Mrs. Bater Miller, Shreveport, La.; a sister, Mrs. Jim King, Dilley, Teas, and other relatives.

Corley Funeral Home directed.

Notes:
---
Dewey Perry
Jan 19, 1900 - Feb 7, 1978

Dewey Perry

MALAKOFF—Services were at 11 a. m. Thursday at the Paschal Funeral Home in Malakoff for Dewey Perry, 74, resident of Kerens, who died Tuesday. Burial was at Malakoff.

Survivors include his wife, Mrs. Lela Perry of Kerens; one son, Zeke Perry of Fort Worth; two daughters of Malakoff, Mrs. Inez McKentire and Miss Dorothy McKentire; a step-daughter, Mrs. James E. Ferguson of Corsicana; six step-sons, Eldred Crocker of Belton, A. T. Crocker of Baytown, Raymond Crocker and Buck Crocker both of Malakoff, Joe Crocker of Carthidge, and Owen Crocker of Garland.

Notes:
---
Leona Beatrice (Falkner) Carmichael
Mar 25, 1909 - Feb 9, 1978

Mrs. Carmichael

WORTHAM—Funeral services were Monday at 10 a.m. at the Connally-Compton West Chapel in Waco for Mrs. Beatrice Carmichael, 68, of Waco who died Thursday in Dallas. She was the mother of a Wortham man.

The Rev. Clifford Feeler and Rev. Bob Segrist officiated with burial following in the Rosemound Cemetery in Waco. She was a lifelong McClennan County resident and a past worthy matron of the E. C. Canon chapter, Order of the Eastern Star.

Survivors include three daughters, Mrs. Nada Sue Wilson of Irving, Mrs. Carol Hane Carlsen of Lake Geneva, Wis., and Mrs. Judy Lohman of Richardson; one son, Buff Carmichael of Wortham; one sister, Mrs. Christine Rash of Porter; 13 grandchildren; and various aunts, uncles, nieces and nephews.

Pallbearers were Danny Rash, Alford Moore, John Wallis, Malcolm Jones, David Pennington, Virgil May and Wesley Rogers.

Walker Funeral Home in Wortham was in charge of arrangements.

Notes:
---
Jewell Juanita (UNKNOWN) Erwin
Jul 22, 1891 - Dec 17, 1982

Jewell Erwin

Mrs. Jewell Erwin, 92, of Corsicana, died Friday at Navarro Memorial Hospital.

Service is Sunday, 3:30 p.m. at Corley Funeral Home Chapel with Dr. Royce Measures officiating.

Burial will be at Myrtle Cemetery in Ennis.

Survivors include one grandson, Charles Pence, of Arlington; a granddaughter, Mrs. Lula McLeod of Murchison; and one great-granddaughter, Betty Hendricks Franklin, of Corsicana.

Notes:
---
Charlie Cecil Bristow
Apr 3, 1903 - Dec 18, 1982

Charlie Bristow

Charlie Bristow, 79, Rte. 5, Corsicana, died Saturday night in Navarro Memorial Hospital.

Funeral services are planned Wednesday at 10 a.m. ath the French Funeral Home in Albuquerque, N. M.

Surviving are a son, Milton Bristow, of Amity, Ore.; a daughter, Margaret Lindsay, of Corsicana; five grandchildren; eight great-grandchildren; and two brothers.

Griffin Funeral Home is in charge of local arrangements.

Notes:
---
Elwin Columbus Bridges
Apr 13, 1914 - Feb 13, 1983

Elwin C. Bridges

MALAKOFF--Elwin C. Bridges, 68, retired Lone Star Gas repairman, died Sunday at his Malakoff home. He had resided in Malakoff about 18 years.

Service will be Tuesday, 11 a.m. First Baptist Church in Malakoff with the Rev. William Rambo officiating. Burial will follow at 3 p.m. in Parker Cemetery in Grapeland with nephews serving as pallbearers. Arrangements are with Paschal Funeral Home in Malakoff.

He was a native of Grapeland and a member of First Baptist Church in Malakoff.

Surviving are his wife, Mrs. Cleo Bridges, Malakoff; one son, Charles Bridges, Canton; two daughers, Mrs. Linda Ham, Canton, and Mrs. Peggy Pruett, Dallas; seven grandchildren and one great-granddaughter; one sister, Mrs. Ruth Caskey, Baytown; two brothers, Floyd Bridges, Grapeland, and Aubrey Bridges, Cameron; and several nieces and nephews.

Notes:
---
Mattie Lavenia (Michael) Magness
Oct 10, 1898 - Apr 11, 1974

Mrs. Magness

WORTHAM—Funeral services are set for 2 p.m. Saturday at the Walker Funeral Home Chapel for Mrs. Lavenia Magness, 75, who died Thursday in Wortham City Hospital. The Rev. Dale Rider will officiate, and burial will be at Wortham City Cemetery.

She was a lifetime resident of Wortham area, and was a member of the Methodist Church.

She is survived by six daughters, Mrs. Joyce Coil and Mrs. Burdeen Carroll of Seattle, Wash., Mrs. Winona Davidson of Page, Ariz., Mrs. Laverne Watson of Wortham, Mrs. Bobbi Hulce of Hollywood, Calif., and Mrs. Marie Garrett of Dallas; one sister, Mrs. Verdie Mae Ward of Wortham; one brother Doyle Michael of Houston; 20 grandchildren; and 9 great-grandchildren.

Notes:
---
Russell Carr Jernigin
Sep 7, 1896 - Apr 8, 1974

R. C. Jernigin
Funeral services will be at 2 p.m. Wednesday at the First Methodist Church in Commerce for Russell Carr Jernigin, 77 who died Monday in Commerce.

Rev. Jack M. Gibson will officiate. Arrangements are with the W. Y. Goff Funeral Home.

He was a native of Commerce, a retired Lt. Colonel having served with the U. S. Corps of Engineers in World War II, in the U. S. and in Germany.

He was a former resident of Corsicana and had lived here prior to World War II when he was called back into active service. He was graduated from U. M. I. in 1917. He was also a member of the Methodist Church.

Survivors include his widow, Mrs. Rowland Bostick Jernigin of Commerce; a daughter, Mrs. Emmett C. Lee, Jr.; two sisters, Mrs. Mary Jernigin and Mrs. Janice Jernigin Kiker both of Commerce and several nieces and nephews.

Notes:
---
E. R. Gordon
d. Oct 1976
Funeral services for Earl Raymond Gordon, 58, of Irving will be at 1 p.m. Thursday at Corley Funeral Chapel. Burial will be In Terrell, Tex. Mr. Gordon died Tuesday in Irving.

He was a native of Blooming Grove and had lived in Irving for 13 years.

He is survived by his wife, Mrs. Earl Gordon of Irving; three sons, Mike Gordon, Ray Gordon and Coleman Hunter, all of Irving; a daughter, Mrs.
Wanda Jean Johnson of Santa Maria, Calif; three grandchildren; his mother, Mrs.
Stella Crocker of Downey, Calif.; a sister, Mrs. Ruth Brown of Downey, Calif.; and a brother, A. C. Gordon of Greenvalley, Calif.

Notes:
----
E. R. Gordon
Services for Earl Raymond Gordon , 58, of Irving were held today at 1 p.m. at the Corley Funeral Chapel.

Minister David Owen officiated. Burial was in the Oakland Memorial cemetery in Terrell.

Pallbearers were Bill Gordon, Ray Gordon, Bruce Haynie, Brad Haynie, Tim Gordon and Ronnie Reames.

Pallbearers were Leone Reed, Joe Dean Cobb, John Phillips, David Frederick, H. Don McGraw and Byron Perry.

Notes:
---
Bud Owen Brashear
Aug 13, 1911 - Dec 12, 1981

Bud Brashear

Service for Bud Brashear was held Monday at Laureland Funeral Home in Dallas.

Survivors include his wife, Edna, of Dallas; two sons, Rick and Greg, of Dallas; five grandchildren; one brother Lee Brashear, of Corsicana; four sisters, Ruth McCoy, of Pasadena, Nell Hagles, of New Caney, Loudine Montgomery, of Eureka, and Vaudine Johnson, of Seven Points.

Notes:
---
Hanna Elizabeth (Deen) Coldiron
Dec 31, 1913 - Dec 13, 1981

Mrs. Anna Elizabeth Coldiron

BUFFALO—Mrs. Anna Elizabeth Deen Coldiron, 67, of Buffalo, died at her residence, Sunday.

Service is Tuesday, 1 p.m., Mullenax Memorial chapel in Buffalo with the Revs. Maurice Hester and James Vermillion officiating. Burial will be at Rock Prairie Cemetery in Madison county.

Survivors include her husband, Frank Coldiron Sr., of Buffalo; one son, Frank Coldiron Jr., of Buffalo; two daughters, Mrs. Mary Jo Sikes and Mrs. Joy Dell Armstrong, both of Corsicana; two brothers, Thomas Deen and Dee Deen, both of Woodland, Calif.; one sister, Mrs. Virginia Moore, of Austin; and nine grandchildren and five great-grandchildren.

Pallbearers are Charlie Waters, Clyde Waters, Glenn Castles, Carl D. Magouirk, Jimmy Brewer and Harry Ferguson.

Arrangements are with Mullenax Mortuary in Buffalo.

Notes:
---
Porter Carmichael
abt 1911 - Jan 01, 1976

P. Carmichael

Wake services will be at 7:30 p.m. tonight at the Ross and Johnson Morturary Chapel for Porter Carmichael, 64, resident of Houston, who died Sasturday at the M. D. Anderson Hospital in Houston.

Services will be at 2 p.m. Thursday at the Ross and Johnson Morturary Chapel.

Richard Smith, presiding elder of Corsciana Congregation of Jehovah's Witnesses, will officiate. Burial will be at Woodland Cemetery.

Survivors include two sons, Anthony Carmichael and Steve Carmichael both of Milwaukee, Wisc.; a brother, Alex Carmichael of Chicago; four sisters, Mrs. Janie Autrey of Houston, Mrs. Melissa Williams of Corsicana, Mrs. Willie F. Rosseau and Mrs. Hatti Poti both of Los Angeles, Calif. and other relatives.

Notes:
---
Eva (Barton) Shaw
Jan 15, 1894 - Jan 5, 1976

Funeral services will be held at 2 p.m. Saturday for Mrs. Eva Shaw, of 897 E. 13th, at the Wilgo Baptist Church. Rev. E. H. Davis will officiate and burial will be at Woodland Cemetery.

Wake services will be held Friday night at 7:30 p.m. at the Ross and Johnson Mortuary Chapel.

Mrs. Shaw died Monday in the Mason City Nursing Home in Mason City.

Survivors include her husband, William Shaw of Corsicana; one sister, Rillar Allen of Corsicana; one brother, Lee Barton of Spencer, Okla., and other relatives.

Notes:
---
Augustus R. Collins
Oct 16, 1905 - Feb 10, 1978

Mrs. Collins

Wake services were at 7:30 p.m. Monday in the Ross & Johnson Mortuary for Mrs. Augustus Collins, 67, of Corsicana, who died Friday at Memorial Hospital.

Funeral was at 1 p.m. Tuesday in the Johnson Memorial Church of God in Christ. The Rev. A. Z. Johnson officiated and burial was in Woodland Cemetery.

Survivors include her husband, Tom Collins of Corsicana; two sons, James Robinson of McKinney and Jack Robinson of Dallas; one sister; and other relatives.

Notes:
---
Hortense Emma Anderson
Nov 3, 1889 - Jan 1, 1981

Hortense Anderson

Mrs. Hortense Emma Anderson, of Corsicana, died Thursday at Memorial Hospital.

Service is Saturday, 2 p.m. Sixth Avenue Baptist Church with the Rev. James Chaney officiating. Burial follows at Woodland Cemetery.

Arrangements are with Scott Funeral Home.

She was an active member of the church where she served as church clerk. She was a member of the Eastern Star.

Survivors include three nieces, Lillie Ruth McGriff, of Corsicana, Ave Marie DeShay, of Arlington, and Ruby Pearl Simpson, of Los Angeles, Calif.; two nephews, Louis James Armstrong, of Corsicana, and Pete E. Dibrell, of Saginaw, Mich.

Notes:
---
Henry Oaks
Apr 1, 1882 - May 5, 1986

Henry Oaks

Henry Oaks, 104, of Corsicana died Monday at his residence.

Wake service is 7 p.m. today at Ross and Johnson Mortuary.

Service is 1 p.m. Saturday at Calvary Baptist Church with the Rev. C. M. Young, pastor, officiating.

Burial will be at Woodland Cemetery.

Survivors include his wife, Mrs. Thelma E. Oaks; two daughters, Mrs. Ethel Oaks Townsend and Mrs. Clara Spence, both of Dallas; four sons, Jessie Oaks of Corsicana and John Oaks and Freeman Oaks, both of Dallas and Ben Oaks of California; 32 grandchildren; three great grandchildren; a brother, Archie Oaks of Houston; and two sisters Annie Oaks of Houston and Rose Webster of Navasota.

Notes:
---
Limus Hervey, Jr.
Nov 20, 1924 - Jan 15, 1997

Limus Hervey, Jr.

Limus Hervey, Jr., 72, of Fort Worth, Texas, died Jan. 15, 1997, at Huguley Hospital in Fort Worth.

Visitation is today from 2-8 p.m. at Ross and Johnson Mortuary.

Services are Monday at 11 a. m. at Second Mission Baptist Church. Burial will follow at Woodland Cemetery.

Pallbearers will be family members.

Mr. Hervey was born Nov. 20, 1924, in Streetman. He was a World War II veteran of the U. S. Navy.

Mr Hervey is survived by children, Brenda Joyce Hervey, Larry Gene Hervey and Beverly Elaine Hervey, all of Fort Worth; sisters, Pearl Rusk of Dallas, Ruby Knowles and Bobbie Jean Robertson, both of Minneapolis, Minn., Erma Grace Hervey of Corsicana; brothers, Melvin Castile of Chicago, Willie Mack Hervey and Ray Charles Hervey of Corsicana; aunt, Lola Harris and other relatives.

Arrangements by Ross and Johnson Mortuary.

Notes:
---
Nathan Austin
Jan 01, 1900 - Oct 29, 1972

Nathan Austin
Funeral services are scheduled for 1:30 p.m. Saturday at the Mt. Olive Baptist Church for Nathan Austin, 72, of Corsicana who died Sunday at Memorial Hospital. Rev. E. C. Davis will officiate, and burial will be at Woodland Cemetery.

Scott Funeral Home will direct.

Survivors include his widow, Mrs. Susie Austin of Corsicana; four daughters, three sons, three step-sons, a brother, three sisters, 34 grandchildren, a number of great-grandchildren and a number of nieces and nephews.

Pallbearers will be grandsons, Eugene Austin, Samuel Austin, Gregory Austin, Wilbur Austin, Michael Thomas, Leroy Johnson, Jr., Jeffrey Thomas and Cecil Thomas.

Notes:
---
Edward Nance
May 7, 1886 - Oct 30, 1972

Edward Nance
Funeral services are schelduled for 2:30 p.m. Monday at the Church of the Living God P.G.T. for Edward Nance, 76, former Corsicana resident who died Monday in Amarillo.

He was a Corsicana photographer for many years.

Bishop C. H. Hunter will officiate, and burial will be in Woodland Cemetery.

An Amarillo funeral home will direct.

Survivors include his sister, Mrs. Zenobie Nance of Amarillo, nieces and other relatives.

Notes:
---
Rev. Charles Jones
Jan 10, 1896 - Feb 11, 1975

Rev. C. Jones

Services will be held at 2:30 p.m. Saturday at the St. John Baptist Church, 103 E. 17th Ave. for Rev. Charles Jones, resident of Corsicana, who died Tuesday at Memorial Hospital.

Rev. E. C. Lyons will officiate, and burial will be at Woodland Cemetery.

Arrangements are with Calhoun Funeral Home.

Survivors include his widow, Mrs. Lee Ella Jones of Corsicana; a brother, James Jones of Pittsburg, Tex.; four step-sons, Climas Washington and Goree Toliver both of Lubbock, Oliver C. Toliver of U. S. Air Force Austin; a step-daughter, Vertis Marie Cooper of Kermit, 3 grandchildren, 18 great-grandchildren, and other relatives.

Rev. Jones has been in the ministry over 62 years, and has pastored the following churches: Jones Chapel A. M. E. Church in Streetman, Oakwood Baptist Church of Oakwood, Center Grove Baptist Church of Winkler, and St. John Baptist Church in Corsicana.

He was pastor of the Lone Star Baptist Church in LaRue, and Mt. Zion Baptist Church in Kerens. He was also a member of the St. Andrews Masonic Grand Lodge No. 112 in Corsicana.

Pallbearers will be members of St. Andrews Lodge No. 112. Honorary pallbearers will be deacons of St. John Baptist Church, Mt. B. Zion Baptist Church and Lone Star Baptist Church.

Notes:
---
Arneatta Thomas
Dec 4, 1950 - Dec 5, 1976

Arneatta Thomas

Wake services were held at 8 p.m. Friday in the Ross and Johnson Mortuary for Miss Arneatta Thomas, 26, resident of Corsicana who died Sunday at Memorial Hospital. Services were held Saturday at 3 p.m. in the 13th Avenue Christian Church. Rev. W. D. Hines officiated and burial followed in the Woodland Cemetery.

Survivors include a daughter, Barbara Ann; two sons, Calvin and Jessie Harold; mother, Mrs. Lessie Lee Thomas, six brothers, Robert Nolley, E. B. Thomas, Willie Thomas, Alvin Thomas, and Billy R. Thomas all of Corsicana, and Thomas C. Thomas of Dallas; four sisters, Miss Katherine Thomas, Miss Mary Alice Thomas, Miss Lessia Thomas, and Miss Patricia Thomas all of Corsicana, and Miss Ernestine Thomas of Rice; grandmother, Mrs. Ethel Anderson of Corsicana; and other relatives.

Uncles served as pallbearers.

Notes:
---
John Craven
May 8, 1898 - Jun 9, 1970

Craven Rites
Funeral services for John Craven, 69, will be held at 2:30 p.m. Monday in Grace Temple A.M.E. Church with burial in Woodland Cemetery.
Craven died Tuesday in Memorial Hospital.

Survivors include his mother-in-law, two sisters-in-law and several cousins.

Services will be under direction of Calhoun Funeral Home.

Notes:
---
Adalia Davis
abt 1916 - Jun 1970

Davis Rites
Funeral services for Miss Ardalia Davis, 54, were held Saturday in Calhoun Chapel with graveside rites following in Woodland Cemetery. Miss Davis died Monday in Torrance, Calif.

Survivors include her father, two brothers and several nieces and nephews.

Notes:
---
Eugene Jackson
Jan 24, 1906 - Jun 9, 1970

Jackson Rites
Funeral rites for Eugene Jackson, 76, were held Saturday in Calhoun Funeral Home and graveside services were in Woodland Cemetery.

Jackson died Tuesday in Memorial Hospital.

Survivors include his wife, one son, one daughter and two grandchildren.

Notes:
---
Walker Spillman Sr.
Jun 19, 1846 - Jan 10, 1931

Aged Negro Died Here on Saturday

Walker Spillman, aged and well known negro, 89, who had been in the Jester family for 45 years, died in the P. and S. Hospital Saturday and was buried here Sunday afternoon.

The aged negro was a servant of the late George T. Jester for many years and drove the Victoria drawn by bob-tailed horses for Governor Jester 35 years ago.

Since the death of Governor Jester, the aged negro has been with the younger Jesters, Charles G. Jester and Beauford H. Jester.

All of the old-time residents of Corsicana remember Spillman.

Notes:
---
Eli Gillespie, Jr.
Dec 25, 1884 - Dec 22, 1976

Eli Gillespie

Services are pending at the Ross and Johnson Morturary for Eli Gillespie, 91, resident of Corsicana, who died Wednesday night at Mel-Haven Convalescent Home.

Survivors include two brothers, Will Davis of Dallas and Pack Davis of Corsicana; two sisters, Mrs. Rita Dunbar of Corsicana and Mrs. Josie Murkledove of Dallas.

Notes:
---
Houston Hall
Dec 25, 1900 - Dec 22, 1976

Houston Hall
Services were at 1 p.m. Tuesday at the Scott Funeral Home for Houston Hall, 75, a Corsicana resident who died Wednesday at Mel-Haven Convalescent Home. The Rev. Charles Kelley officiated, with burial at Woodland Cemetery.

Hall is survived by one son, Edward Hall of Detroit, Mich.; one daughter, Mrs. Verlie H. Marshall of Corsicana; one brother, Willie Hall of Waxahachie; eight grandchildren, three great-grandsons and a number of other nieces, nephews, and relatives.

Pallbearers were friends of the family.

Notes:
---
Ray Frank Miller
May 10, 1912 - Apr 26, 1973

R. F. Miller

WORTHAM—Funeral services were at 2 p.m. Saturday at First United Methodist church for Ray Frank Miller, 60, Wortham native who died Thursday. The Rev. Dale Rider officiated. Burial was in the Wortham City Cemetery.

Surviving are a brother and seven sisters.

Notes:
---
Lillie Lenora (Longer) Hernandez
Oct 29, 1905 - Apr 27, 1973

Mrs. Hernandez

ENNIS—Funeral services for Mrs. Manuel Hernandez, 67, who died Friday at her home here, will be at 2 p.m. Monday at the J. E. Keever Mortuary Chapel. She was the mother of Mrs. Stewart Smith of Corsicana. The Rev. Raymond Featherstone and Rev. Richard Moody will officiate. Burial will be in Myrtle Cemetery in Ennis.

Mrs. Hernandez, formerly Miss Lillie Longer, was born in Ennis, Oct. 29, 1905. She was married in 1943 to Manuel Hernandez of Ennis. She was a member of Fairview Baptist Church where she was a Sunday School teacher and a member of SPJST Lodge No. 25 of Ennis.

Surviving are her husband of Ennis; one daughter, Mrs. Stewart Smith, Corsicana; two sons, Joe C. Vavra of Baytown and Maurice Vavra of Cambridge, Minn.; seven grandchildren; two step-daughters, Mrs. Marie Brown and Mrs. Lupe Perez, both of Dallas; and one step-son, Joe Hernandez of Dallas.

Notes:
---
Walter T. (Ray) Truelove
Aug 30, 1896 - Oct 4, 1971

W.T. Truelove
HUBB ARD—(Spl)—Funeral services will be at 2:30 p.m. Thursday at Eubanks Funeral Chapel here for W. T. (Ray) Truelove, 75, retired farmer and
pipeliner who died Monday in the hospital. The Rev. Sam Cluck of First Baptist Church will officiate. Burial will be in Fairview Cemetery here. He was a
member of the Christian church.

He is survived by his widow of Hubbard; one son, Tommy W. Truelove of Dawson; five grandchildren and three great-grandchildren; one brother, Nim
Truelove of Dawson; and two sisters, Mrs. Jack Cox of Mexia and Mr. and Mrs. Jack Armstrong of Waxahachie.

Notes:
---
Caroline (UNKNOWN) Steele
death Aug 01, 1964

Mrs. Steele Dies Saturday

Mrs. Claude Steele, formerly of Winkler, died in the Branson, Mo., hospital Saturday.

Surviving are her husband, two daughters, Mrs. Maxine King, Southern Baptist Missionary, Beirut, Labanon, and Mrs. Frances Lewis, Branson, Missouri; four sisters, Mrs. Ethel Weaver and Mrs. Susie Lee both of Corsicana; Mrs. Ivan Fitch, Winkler, and Mrs. Gray Wilson, Athens; three grandsons, one granddaughter and other relatives.

Notes:
---
Wilbur B. "Bill" Guyer
May 4, 1892 - Jul 23, 1965

W. B. Guyer Rites Tuesday

W. B. (Bill) Guyer, about 70, who was associated with the late R. L. Wheelock in the oil business here in the 1920's, died of a heart attack Friday at Billings, Montana.

Funeral services were held at Billings Monday with burial Tuesday at 2 p.m. at Wichita Kansas, his home.

Surviving are his wife, Mrs. Ethel Guyer, Wichita, Kan.; a son Joe Guyer, Denver, Colo.; a daughter, Anne and other relatives.

Notes:
---
Ruth (Hey) Crozier
Aug 1, 1906 - Jul 26, 1965
Mrs. Crozier Dies At Austin
AUSTIN W)—Funeral services for Mrs. Ruth Crozier, who had worked in various government branches, are tentatively set for Wednesday. Burial will be in the State Cemetery.

Mrs. Crozier, wife of veteran newspaperman Harry Crozier, died after suffering a cerebral hemorrage Monday at the Capitol. She was 58.

A native of Mason, she came to the capital in 1929 and was secretary for State Rep. Coke Stevenson, who later became governor.

She was Crozier's secretary in 1945-52 while he was chairman of the Texas Employment Commission. Mrs. Crozier also had worked with other agencies.

Plans are now indefinite for a July 31 dinner to honor Crozier, arranged by his friends. He is a political writer and columnist for the Long News Service in Austin.

Notes:
---
Samson Lamb
Aug 4, 1874 - Apr 26, 1969

Sampson Lamb
WORTHAM (Spl.)—Funeral services were held Monday at First Baptist church for Sampson Lamb, who died Saturday in a Mexia hospital. The Rev. Bill Roe of Teague and the Rev. Robert Benson officiated.

He is survived by a son, Cary Lamb of Houston; and two daughters, <rs. Laura Newsom and Mrs. Maggie Trego, also of Houston.

Notes:
---
James Gilliam Cofield Jr.
Dec 26, 1900 - Jun 91, 1969

J. G. Cofield Sr.
ENNIS (Spl.) –Services for James Gilliam Cofield, Sr., 68, were held Monday at 2:30 p.m. in the Bunch Funeral Chapel. Interment was in Elm Branch cemetery near Bardwell.

Mr. Cofield, a native of Heflin, Ala., was a former resident of Emhouse and Bardwell and died early Sunday in an Itasca nursing home.

He is survived by four sons; Euel of Lamar, Mo., James G. Jr., of Irving, Cecil G. of Waco and James Terry of Friendswood, Texas; 10 grandchildren, and seven great-grandchildren,; four sisters—Mrs. W. T. Cline of Bardwell, Mrs. Lydia Beard of Ennis, Mrs. Lee Dean of Anniston, Ala., and Mrs. Addie Brooks of Georgia.

Notes:
---
Mary Celest (Jackson) Gullett
Jan 29, 1890 - Jun 01, 1969

Mrs. B. F. Gullett

Mrs. B. F. Gullett of Waco, the former, Mary Jackson of Navarro County, died Sunday in a Waco hospital. She was 79 years old.

Services will be held Tuedsay at 10 a.m. at Connally Funeral Home in Waco, with interment in Rosemound Cemetery there.

Surviving are a host of nieces and nephews including Mrs. Alvin O. Martin of Corsicana.

Notes:
---
Olive U. (Upchurch) Holmes
Aug 22, 1887 - May 30, 1969

Holmes Services

Funeral services were held Monday at 2 p.m. in Dallas at the Ed C. Smith & Bro. Funeral Chapel for Mrs. Robert L. (Olive) Holmes, 82, sister of City Judge Fred Upchurch of Corsicana. Burial was in Grove Hill cemetery. The Rev. Lester B. Collins and Dr. William M. Craig officiated.

Surviving in addition to her brother here are her husband of Dallas; two sons, a daughter, four sisters, seven grandchildren and four great-grandchildren.

Notes:
---
Mattie (Stubbs) Cook
Sep 15, 1888 - Nov 12, 1971

Mrs. Cook

Mrs. Mattie Cook, 83, native of Freestone County and longtime Corsicana and Navarro County resident, died late Friday night in Memorial Hospital.

Funeral services will be held at 2 p.m. today at Griffin Funeral Chapel. The Rev. Charles W. Pringle will officiate, assisted by the Rev. Richard Moody of Ennis. Burial will be in Wortham Cemetery.

She is survived by one son, Thomas C. Cook of San Antonio; one daughter Mrs. Bertie Dyer of Corsicana; two granddaughters, Miss Linda Wilbanks of Corsicana and Mrs. Barbara Capehart of Ennis; one grandson Alvin Dyer of Corsicana; five great-grandchildren; and a number of nieces and nephews.

Pallbearers will be Edgar Elliott, Marvin White, Jack Glass, Floyd Chapman, Clayton Smith, Charles O'Neal, W. A. Dyer and Douglas Pate.

Notes:
---
Edward W. Cepak
Aug 29, 1924 - Jul 25, 1972

E. Cepak

WACO—Mass was at 10 a.m. Thursday at St. John's Catholic Church for Edward Cepak, 48, who was found dead at Navarro Mills Tuesday.

Rosary was recited at 7:30 p.m. Wednesday at the Connally Chapel. Burial was in St. Mary's Catholic Cemetery in West.

Survivors include his widow, two daughters, a son, his mother, three sisters and three brothers.

Notes:
---
Agnes Viola (Robertson) UNKNOWN-Robertson
Feb 7, 1891 - Dec 22, 1976

Mrs. Robertson

ENNIS—Services were at 2 p.m. Friday at the Bunch Funeral Home Chapel in Ennis for Mrs. Agnes Robertson, 85, former resident of Ennis and Copperas Cove, who died at 2 a.m. Wednesday in Hillindale Hospital in Killeen.

The Rev. A. R. Housewright of Bristol officiated with burial following at Bristol Cemetery.

She was born Feb. 7, 1891 in Coal City, Ala, was a retired Dallas County employe, resided in Dallas from 1929-1060 and moved to Copperas Cove in 1969, and was a member of the Revival Tabernacle Church in Dallas.

Survivors include three nephews, Charlie R. Thompson of Copperas Cove; and two nieces, Mrs. Hoy J. Martin of Carlsbad, N. M., and Mrs. Tina Mae Oates of Dallas.

Notes:
---
John Wesley Rainey, Sr.
Apr 1, 1893 - Dec 25, 1976

J. W. Rainey Sr.

Funeral services were at 10 a.m. Tuesday at the First Christian Church of Houston for John Wesley Rainey, Sr., 83, native of Corsicana who died Saturday in Wharton.

Dr. J. Robert Moffett officiated with graveside services at 4 p.m. Tuesday at Oakwood Cemetery.

Rainey a retired carpenter moved to Houston in 1935.

Survivors include three sons, John Wesley Rainey, Jr., Houston; Edward A. Rainey, Houston; and Don M. Rainey of Houston; four grandchildren and eight great-grandchildren.

Corley Funeral Home directed.

Notes:
---
Richard Lee "Dick" Gibson
Feb 11, 1941 - Apr 1, 1998

Richard "Dick" Gibson

Funeral services for Richard "Dick" Gibson, 57, of Corsicana will be held 2 p.m. today at Dossman Funeral Home in Belton, with Rev. Randy Holtzclaw officiating. Burial will follow at Bellwood Memorial Park.

Mr. Gibson died Wednesday, April 1, 1998, at his residence.

Mr. Gibson was born in Temple on Feb. 11, 1941, the son of Leroy and Inez (Paulk) Gibson. He was a 1959 graduate of Temple High School where he played football and baseball for the Temple Wildcats. He worked for TU Electric for 33 years in Temple, Killeen, Waco and Corsicana, retiring Oct. 31, 1997 as distribution superintendent in Corsicana. He was a member of the Christian Church, active as a Youth Leader from 1963-1965 in Temple. He moved to Killeen in 1967 where he was an active member of the Fowler Elementary School PTA and became a member of the Masonic Lodge. In 1973 he moved to Waco and was active with Boys Club in Woodway where he coached basketball and was president of the Midway High School Booster Club. He moved to Corsicana in 1985. He married Joyce Perry on Sep. 27, 1986 in Waco. He was a member of the Navarro Shrine Club, the Karem Shrine Temple of Waco, Waco Scottish Rite, Killeen Masonic Lodge and the Corsicana Masonic Lodge.

Mr. Gibson was preceded in death by his father, Leroy Gibson in 1982.

Survivors are his wife, Joyce Gibson of Corsicana; mother Inez Gibson of Belton; son, Dirk Gibson of San Antonio; daughter, Bonni Gibson Mooney of McGregor; two stepsons, Steve Perry of Waco, David Perry of Houston; stepdaughter, Diane Mickler of Robinson; sister, Lavonia Sonnenburg of Belton; seven grandchildren; and one great grandchild.

Memorials may be made to the Navarro Shrine Club, 323 N. Commerce, Corsicana or the Karem Shrine Temple, 400 Karem Circle, Waco.

Arrangements by Dossman Funeral Home, 2525 N. Main, Belton.

Notes:
---
Sarah Caroline (Bracey) Moore
Oct 9, 1882 - Apr 24, 1961

Mrs. Moore Dies Monday

Mrs. Sarah C. Moore, 78, died at 504 North Fifth street Monday morning.

Funeral arrangements were incomplete at Griffin Funeral Home early Monday afternoon.

Surviving are four daughters, Mrs. Lorene Henley, Corsicana; Mrs. Mable Spur and Mrs. Nettie Pearl Brazier, both of Dallas, and Mrs. Clara Garrett, Ennis; a step-daughter, Mrs. Mae Waldrop, Ennis; two step-sons, Ernie Moore, Ennis and Arthur Moore, Kemp; a number of grandchildren and great grandchildren, two sisters, Mrs. Lucy Brenton, Ennis and Mrs. Rhoda Martin, California, and other relatives.

Burial will be in the Graves Prairie cemetery.

Notes:
---
Mary Jemima (Wilkerson) Hightower
Jan 08, 1873 - Apr 26, 1961

Frost Native Dies On Sunday

Mrs. J. M. Hightower, 88, native of Frost, died at her home in Waco Sunday. She had lived in Waco most of her life and was a member of the Bellview Baptist church.

Surviving are two daughters, Mrs. O. E. Kelsinke, Houston, and Mrs. W. W. Byford, Waco; three sons, R.B., R. L., and M. B. Hightower, all of Houston; a brother, Travis Wilkerson, California, a sister, Mrs. Addie Haigood, Lubbock; 39 grandchildren, 52 great-grandchildren, 52 and four great-great-grandchildren.

Funeral arrangements are pending.

Notes:
---
Mary (Johnson) Bailey
Aug 23, 1881 - Apr 22, 1961

Mrs. Bailey Rites Monday

Funeral services for Mrs. Arnold Bailey, Austin, formerly of McGregor, who died Saturday, were held Monday at 3 p.m. in Amsler's Chapel in McGregor.

Surviving are a son, Tom D. Bailey of Temple, formerly of Corsicana; two daughters, two brothers, three sisters, a grandson and one great-grandson.

Notes:
---
James U. Searcy
Nov 1, 1911 - Aug 4, 1964

James Searcy Rites Thursday

Funeral services for James U. Searcy, 52, who died in Irving Friday, July 31, were held Thursday at 11 a.m. at the Campbell Funeral Chapel in Dallas with entombment in Restland Memorial Park.

Surviving are his wife, parents, Mr. and Mrs. Ed Hendrickson, Dallas; two daughters Mrs. Virginia Powell and Mrs. Sandra Ann Shaw, Dallas; a sister, Mrs. Olive Bigony, Corsicana and a brother Arthur Searcy, Dallas.

Notes:
---
Janra A. Phillips
Aug 20, 1880 - Aug 24, 1964

J. A. Phillips

J. A. Phillips, 84, retired farmer, formerly of Tyler, died in the Henderson hospital Monday morning. He was the father of Mrs. O. E. Scarbrough, Jr. of Corsicana.

Funeral services will be held from the Hassell and Foster Funeral Chapel in Palestine Tuesday at 2 p.m.

Surviving are the daughter, Mrs. Scarbrough, Corsicana; a son, Bill Phillips Henderson; three grandchildren, a sister, Mrs. Hester Boykin, Sulphur Springs; a niece, Mrs. Bessie Calvert, Corsicana, and other relatives.

Notes:
---
Fred Lee Hamilton
Dec 27, 1885 - Aug 6, 1964

Fred Hamilton
Fred L. Hamilton, 77, native of Navarro county, a retired U. S. government cattle inspector at the Fort Worth stockyards, died in Fort Worth Thursday morning.

Funeral services will be held in Fort Worth Friday, at 2 p.m. from the Greenwood Funeral Home with burial in Ft. Worth.

Hamilton still owns a farm in the Eureka area.

Surviving are his wife, the former Miss Maggie Nokes, a sister, Mrs. Jack Megarity, Corsicana and a number of nieces, nephews and other relatives in the Corsicana and Eureka areas.

Notes:
---
James Robert Callaway
Sep 20, 1891 - Aug 5, 1964

J. R. Callaway
Funeral services for James R. Callaway, 72, native of Navarro County, who died in an Athens hospital Wednesday, will be held Friday at 2 p.m. from the Carroll and Lehr chapel with burial in Oaklawn Memorial Park at Athens. He had resided in the Brownsboro area since 1940. He was a retired farmer and dairy man.

Surviving are his wife of Brownsboro; two daughters, Mrs. Loraine Holt, Tyler and Miss Louise Callaway, Brownsboro; two sons, Robert Callaway, Brownsboro, and H. V. Callaway, Walla Walla, Wash.; two brothers, J. E. Callaway, Mexia and G. A. Callaway, Corsicana, and five grandchildren.

Notes:
---
Vann Allen McCullough
Oct 2, 1920 - Apr 12, 1974

V. A. McCULLOUGH

Funeral Services will be at 1:30 p.m. Monday at Hyltin Manor Funeral Home in Austin for Vann A. McCullough. Further arrangements are pending.

McCullough, 53, died Friday at 10 p.m. in Austin after an extended illness.

A native of Navarro County, he was a graduate of Powell High School and Texas Christian University. McCullough was a veteran of World War II. He was employed in the finance department of State School Board.

McCullough is survived by his widow, Mildred, Austin; three daughters, Mrs. Jim Alexander, Ft. Worth; Mrs. Danny Linebrink and Miss Leslea McCullough, both of Austin; his parents, Mr. and Mrs. Perry McCullough of Corsicana; two sisters, Mrs. V. W. Phillips of Corsicana, and Mrs. Arthur Everman of Lexington, Ken.; four grandchildren and a number nieces and nephews.

Notes:
---
Pat (Roberts) Atwood
Jun 13, 1885 - Apr 9, 1974

Mrs. Atwood

ENNIS—Funeral services will be held at 2 p.m. Friday at the Keever Mortuary in Ennis for Mrs. Stanley M. Atwood, 88, resident of Ennis, who died Tuesday at Ennis Nursing Home.

Rev. John Down, First United Methodist Church pastor, will officiate, and burial will be at Myrtle Cemetery.

She was the former Pat Roberts, born in Chatfield, June 13, 1885. She was the daughter of the late Mr. and Mrs. Thomas B. Roberts. Mrs. Atwood was a graduate of Corsicana High School, and married Stanley Atwood in 1908.

Survivors include a son, H. Kirby Atwood of Houston; a daughter, Mrs. G. P. Lerner of Alexandria, Va.; and three grandchildren.

Notes:
---
Clara Cornelia (Norton) Spangler-Gullion-Free
Apr 28, 1900 - Dec 21, 1976

Mrs. Free

Services were at 10 a.m. Thursday at the Bunch Funeral Chapel in Ennis for Mrs. Clara C. Free, 76, resident of Ennis, who died Tuesday morning at the Ennis Municipal Hospital.

Rev. Richard T. Moody and Rev. Gene W. Welch officiated with burial following at the Myrtle Cemetery in Ennis.

Mrs. Free was born April 28, 1900 in Lacy Springs, Ala. and she moved to Ennis in 1923. She was a member of the Tabernacle Baptist Church, Ennis.

Survivors include one son, Herman Gullion, Ennis; two daughters, Mrs. J. R. Campbell, Garrett, and Mrs. Margaret Gribbs, Fort Worth; six grandchildren including Marty Muirhead, Ennis, who was reared in the home of Mrs. Free; and eight great-grandchildren.

Notes:
---
Fred O. Wilson
Jan 16, 1976 - Dec 25, 1976

Fred Wilson

Services are pending for Fred O. Wilson, 50, son of a Corsicana woman, who died Saturday in Memphis, Tenn. Arrangements are with Connally- Compton Funeral Home in Waco. Wilson, a resident of Memphis, is survived by his wife of Memphis; his mother, Mrs. Fred T. Wilson of Corsicana;
one brother, James D. Wilson of Corpus Christi; and one sister, Mrs. Lewis W. Tanner of Dawson.

The Corsicana Daily Sun
Sunday, December 26, 1976

Services for Fred O. Wilson, 50, who died Saturday in Tennessee, will be at 10 a.m. Tuesday in the Connally-Compton Funeral Home in Waco. Burial will be in Axtel Cemetery. Nephews will serve as pallbearers.

Notes:
---
Hubbard Britton Crawford, Sr.
Jan 29, 1885 - Dec 20, 1976

H. B. Crawford

Services were held Tuesday at Restland Funeral Home in Dallas for Hubbard B. Crawford, 91, who died Sunday while residing at the Navarro Hotel. He was the father of Mrs. Lois Moore of Frost.

Survivors include his widow, Mrs. Nona Crawford of Dallas; two sons James Earl Crawford of Dallas and H. B. Crawford of North Little Rock, Ark.; two daughters Mrs. Faye Hendrick of Tampa, Fla. and Mrs. Moore of Frost; three sisters, Mrs. Pearl Harrison of Dallas, Mrs. Myra Lacy of San Antonio and Dolly Crawford of Houston; 10 grandchildren and four great-grandchildren.

Notes:
---
Martha Virginia "Jennie" (Mason) Ivie
Jun 15, 1875 - Jul 2, 1958

Mrs. Jennie Ivie Dies Wednesday

Mrs. Jennie Ivie, 93, native of Hope, Ark., longtime Corsicana resident died at the Twilight Home Wednesday afternoon.

Funeral rites will be held at the Corley Chapel Friday at 9 a.m. with Claude B. Holcomb, Fifth Avenue Church of Christ, minister, conducting. Burial will be in Mt. Maria Cemetery at Hope, Ark.

Surviving are two sons, Dale M. Ivie, Los Angeles, and John R. Ivie, Fort Worth; daughter, Mrs. Alice Morgan, Mesquite; two grandchildren; three step-sons, Jim and O. W. Ivie, both of Corsicana, and R. B. Ivie, Houston and other relatives.

Nephews will be pallbearers.

Notes:
---
Luther Oliver Atwood
Apr. 19, 1845 - Jan. 28, 1926

FORMER CORSICANA MAN DIES THURSDAY AFTERNOON AUSTIN

L. O. ATWOOD PASSES AWAY IN AUSTIN AFTER LONG ILLNESS

Manning Atwood of this city received a telegram late Thursday afternoon stating that his brother, L. O. Atwood, aged 79 years, had died at 3:10 Thursday afternoon at the Confederate Home in Austin. Funeral services were held Friday morning at 9 o'clock with burial at the State cemetery in Austin.

L. O. Atwood was for many years a citizen of Corsicana and was well and favorably known to a great many residents of this city. At one time he was the proprietor of a grocery business here. He was one oa a large family, natives of Georgia, and came to Texas shortly after the close of the Civil War.

A brother, Wm. Atwood, died at his home in Red Water, Texas, last year at the age of 103 years and Manning Atwood of this city is the last of this large family, all of whom lived to a ripe age.

Notes:
---
Dr. Walter Baldwin Shelton, Jr.
Nov 2, 1924 - Nov 19, 1998

Memorial services for Dr. W. B. Shelton, 74, of Morgan's Point, will be held at 10 a.m. Monday at the First Presbyterian Church in Temple with Rev. Ralph Persons officiating.

Dr. Shelton died Thursday in a Temple hospital.

Dr. Shelton was born Nov. 2, 1924 in Tyler, the son of Walter B. Shelton and Jonnye (Shaw) Shelton. He was a World War II veteran serving in the U. S. Navy. He attended Tyler Jr. College before receiving his Bachelor of Science from Baylor University. Dr. Shelton obtained his Master's degree from the University of Texas and received training from the University of Texas Medical Branch in Galveston. He married Annetta Wruck, Sept. 8, 1956 in Lake Jackson. He was a deacon and elder of the First Presbyterian Church in Temple. He was a member of the Texas Medical Association. He was an active member of the Temple Lions Club and the Ham Radio Operators Club.

Survivors include his wife Annetta W. Shelton of Morgan's Point; mother, Jonny Shaw Shelton of Temple; sons, Mark Baldwin Shelton of Corsicana and Todd Shaw Shelton of Austin; daughter, Lori Leigh Smith of Georgetown; grandchildren, Kristina Leigh Smith, Jeffery Duane Smith, Michael Duane Smith, Jennifer Leigh Smith and Matthew Baldwin Shelton.

The family will receive friends at Dossman Funeral Home on Sunday from 5-6 p.m.

Memorials may be made to First Presbyterian Church in Temple or the charity of your choice.

Arrangements by Dossman Funeral Home, 2525 N. Main, Belton.

Notes:
---
Mattie Lucille (Horton) McLain
Oct 10, 1906 - Nov 16, 2000

Lucille McLain

Lucille McLain, 94, of Corsicana and formerly of Blooming Grove, passed away Wednesday, Nov. 1, 2000 at Corsicana Nursing Home.

Visitation will be from 6 to 8 p.m. today at Griffin-Roughton Funeral Home in Corsicana and from 6 to 8 p.m. Friday at Griffin-Roughton Funeral Home in Blooming Grove.

Services will be 10 a.m. Saturday at Central Baptist Church in Blooming Grove. Interment will follow at Richland Cemetery in Mertens.

Pallbearers will be grandsons and great-grandsons, David Hill, Shane Gillen, Jason Gillen, Darren Wigington, Travis Huff and John McLain. Honorary pallbearer will be Gordon Griffin.

Mrs. McLain was born Oct. 10, 1906 in Holland, Texas to Charles Horton and Alfa (Phillips) Horton. She was a homemaker.

She was preceded in death by her parents; husband, Earl McLain; sisters, Donnie Marquart and Ethel Weaver; brother, Pratt Horton; and son-in-law, Billy Gillen.

Mrs. McLain is survived by her sons and daughters-in-law, Travis and Beverly McLain of Las Vegas, Nev. and Del and Wynell McLain of Rockport; daughter, Wanda Gillen of Blooming Grove; grandchildren, Bill Gillen, Gale Hill, Bill Hill, Paula Huff, Patricia Reedy, John McLain and Lisa McLain; great-grandchildren, David Hill, Dustin Hill, Stephanie Wigington, Shane Gillen, Jason Gillen, Travis Huff, Desi Reedy, Ryan Reedy, Joshua Reedy and Allison McLain; four great-great-grandchildren; and brothers, Nick Horton of Corsicana and J. T. Horton of Teague.

Arrangements by Griffin-Roughton Funeral Home of Blooming Grove.

Notes:
---
Martha Alfletta (Spencer) Hollaway
d. Nov 16, 1998

Martha Alfletta Spencer Hollaway, 87, of Corsicana, passed away Monday, Nov. 16, 1998, at Heritage Oaks Retirement Village.

Groveside services are 2 p.m. Tuesday, Nov. 24, at Gaither Family Cemetery in Bellville.

Mrs. Hollaway was born in Greenville on Aug. 10, 1911. She was married to Rev. Lawrence O. Halloway on June 30, 1929 who preceded her in death on Aug. 13, 1961.

Mrs. Hollaway is survived by her daughter and son-in-law, Elizabeth and Edward Gaither of Bellville; sisters, Mary Ellen Russell of Greenville, Mildred Herring of Rockwall and Lottie Spencer of Corsicana; grandchild, Monte Shannon Anderson of Bellville; and a number of nieces and nephews.

Memorial contributions may be made to Alzheimer's Association, 919 N. Michigan Ave., Chicago, Ill. 60611.

Arrangements by Griffin-Roughton Funeral Home.

Notes: