Robert Everett Hollingsworth, Sr.


Jan 24, 1925 - Jul 19, 2015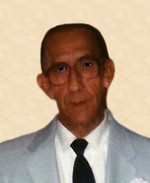 Mr. Robert E. Hollingsworth, Sr., 90, of Corsicana passed away on Sunday, July 19, 2015 at Heritage Oaks West in Corsicana. He was born on January 24, 1925 In Raleigh, Texas.

He was preceded in death his wife, Dora Hollingsworth; his parents, and several brothers and sisters.

He is survived by his son, Robert E. Hollingsworth, Jr. of Corsicana; daughter, Dora Rogers and husband John of Streetman; granddaughters, Tarena Enloe and husband Eric of Henderson and Katie Horn of Greenville; grandsons, Jobey Ragan and Todd Ragan of Corsicana; two great grandchildren and one on the way; and numerous cousins.

At his wish, no services were planned and a private family burial was held at Dresden Cemetery.
Notes:
--
Mr. Robert E. Hollingsworth Sr., 90, of Corsicana passed away on Sunday, July 19, 2015, at Heritage Oaks West in Corsicana. Services are pending with Corley Funeral Home.

Notes:
---
Melinda Mildred (Megarity) Murray


July 26, 1946 - Oct 26, 2013

Melinda Megarity Murray Passed away at home in Rohnert Park 10/26/2013 at the age of 66, leaving behind her husband of 24 years Jim Murray and her mother Millie Megarity. Melinda graduated from Redwood High in 1964 and went on to SF State to receive her teaching credential. She worked in the travel business for over 25 years and loved her job working for Travel Wizard, loving the perks of travelling to many places. She devoted much of her time to her four dogs and two cats and enjoyed spending time up at her house in Montana. She is preceded in death by her brothers Patrick and Jack and her father Jack. At the request of Melinda, there will not be any formal services. She will be layed to rest in Dresden, Texas.
Published in Marin Independent Journal on Oct. 30, 2013
Notes:
---
Daniel P. "Dan" Shaw, Prof.
May 12, 1866 - Jun 2, 1916

BURIED YESTERDAY.

Remains of Prof. D. P. Shaw Laid to Rest in Oakwood Cemetery

The mortal remains of Prof. Daniel P. Shaw, who died after a brief illness about noon Friday, were laid to rest in Oakwood cemetery yesterday afternoon. The funeral was held from the family residence on West Sixth Avenue at 3:30 o'clock, the services at the home being conducted by Rev. J. C. Black of Dallas, formerly rector of St. John's church here, and a warm personal friend of the deceased and family. The body was then turned over to the Masons, who conducted the last sad rites in a very impressive and solemn manner.

The services at the home were very impressive and were after the Episcopal form, Prof. Shaw being an honored member of St. John's parish, having only recently retired from the board of vestrymen, having served his allotted three years. Scarcely a dry eye could be found among the great throng in attendance, for all realized that a good and true man had fallen. It is not fulsome praise to say that Prof. Shaw was one of the best beloved men in Corsicana. His friends were not confined to any one set of people, he numbered the rich and the poor and those of all the walks of life among his friend. No man was a stranger to this good man. He was broad and had a sympathetic word for the faults of others, not censure. And Prof. Shaw was in every sense of the word what might be termed a "family man," that is a man who lived not for the outside world alone, but was all in all to his family. He loved them and they loved him with a deep and abiding affection and his sudden taking away has left them sore distressed indeed. A quartette composed of Mrs. Henry Robbins, Mrs. Harry Williams and Messrs. Loyd Kerr and Hugh Johnson sang two beautiful and touching songs, and a sad yet beautiful feature of the service at the house was a violin solo by Mrs. Speakes of Greenville, accompanied on the piano by Miss Susadale Campbell, both former pupils of the deceased. Mrs. Speakes is better known here as Miss Sammie Cobb, daughter of Mr. and Mrs. T. M. Cobb. She was Prof. Shaw's first pupil in Corsicana, and she played one of his favorite numbers. The high esteem and love that was felt for Prof. Shaw was in slight degree shown in the great mass of beautiful floral offerings which came not only from Corsicana friends but from various points over the State. They were indeed a silent but beautiful tribute to a life well lives. These and the large crowd which gathered at the house, followed the remains to the cemetery and those who had gathered there proved beyond doubt that his life had not been lived in vain. The Masons, over fifty strong, marched to the cemetery with the body of their late comrade and their usual beautiful and impressive ceremony at the grave was carried out in a fitting manner.

This was indeed a sad death and funeral and left sore and bleeding hearts that only time can heal. The heartfelt sympathy of the whole community goes out to the dear wife and children who are now so sore distressed.

The following out-of-town friends and relatives were present: Mr. and Mrs. Frank D. Shaw, parents of the deceased; Mrs. E. M. Tiernan and Mrs. Geo. L. Linbach, sisters, and Mrs. Conway and Thomas F. Shaw brother of the deceased, all of Galveston; Mr. Henry Leberman of Austin and Mr. Edmond Leberman of Galveston, brothers of Mrs. Shaw; Mr. Harry Forest, Miss Teffis Camp, Miss Laura Conrad, Mr. and Mrs. Fred Karner and Frederika Karner of Mexia; Mrs. Allee Karner of Dallas, Miss May Bessling of Mexia, Mr. Jack Womack of Mexia, Mrs. Phocian Park of Bryan and Rev. John C. Black of Dallas.

MRS. SHAW SOME BETTER.

Her Daughter, Mrs. Byron Cheney Suddenly Regains Speech.

Mrs. D. P. Shaw who has been prostrated since the death of Mr. Shaw Friday shows some little improvement today. Mrs. Shaw was in a dangerous condition all of yesterday but her physician says that with careful nursing she will improve daily.

Mrs. Byron Cheney, daughter of Mrs. Shaw, who swooned immediately after her father's death and has been speechless since, regained her speech as suddenly today at noon as she had lost it. Mrs. Cheney's condition has been puzzling indeed. She remained in an unconscious condition for two hours or more immediately following her father's death. After consciousness had been restored her power of speech remained lost until today at noon. Prior to his hour she could not only utter a word but was powerless to move her lips as if speaking nor could she utter a sound. More than that, although the affliction came upon her as the result of shock and great grief she could not shed a tear. In the meantime she was perfectly conscious after recovering from the swoon which first came upon her last Friday at 12 o'clock. Today some one asked her a question and to her surprise as to the surprise of those around her she answered the question and has been able to talk with all case since. Another singular feature in connection with the case is that Mrs. Cheney's speech was restored on the third day after her father's death and at the same hour that death came to him. During these three days she has not taken solid food, being able only to drink water and take liquid nourishment. In conversation she used pencil and tablet.

Notes:
--

In Loving Memory of Prof. D. P. Shaw

His birth—
A small, sweet chord in God's own symphony of Life—
Bringing to the world a blessing—rarest blessing, soothing strif.
His Life—
A great caressing melody of kindness and of cheer,
Smoothing way with music; drying sorrow's tear,
His Ambition—
To change all little trials of life into lilting, gladsome song,
To heal discord, to make of sound just sweetness all along.
His soul—
A place wherein a harmony of love o'er lingered,
Where keys of kindly thought seemed by his own God to be fingered.
His accomplishment—
A garden full of seed he's sown, seeds of music rare;
Some budding shoots, some fair full-blown—not one neglected, bare,
His memory—
Ah, sweet our thoughts—his going is like the waning twilight,
Of a bright day—just merging into peace of Heaven's night.

A.M.C.

Notes:
---
WILL BE INTERRED HERE.

Funeral Services for the Late D. P. Shaw Will Be At 3:30 Tomorrow.

The mortal remains of our late highly esteemed and much beloved fellow citizen, D. P. Shaw, will be interred in Oakwood Cemetery afternoon, the services to be held from the residence at 3:30, being conducted by Rev. J. C. Black of Dallas, former rector of the Episcopal church here and a warm friend of the deceased. The following will act as pall-bearers;

Honorary—C. H. Allyn, Chas, St. Clair, R. L. Hamilton, W. H. Hastings, Dr. L. E. Kelton, J. D. Jackson, R. E. Prince, and J. J. McClellan.

Active—W. A. Mowlam, Joe Simkins, Ben Simkins, William Clarkson, Sr., Boyce Martin, Will Cheney, H. D. Johnson and Harry Sedgeley.

Many telegrams of sympathy have been received from different sections of the State, and the following have arrived to attend the funeral:

Mr. and Mrs. F. D. Shaw, parents of the deceased; C. R. Shaw, a brother and sister-in-law, and Mrs. Tiernam, a sister,, and Henry Leberman, a brother of Mrs. Shaw, all of Galveston; Miss Helen Lake of Dallas; Mrs. Allie Karner, of Dallas; and the following out-of-town people will arrive tomorrow; Miss Teffis Camp, Miss May Beasling, Miss Carrie Bonner, of Mexia; and Mr. and Mrs. Rowland Martin of Dallas.

Many beautiful floral offerings have already arrived from out of town.

No death recently has caused such universal regret and sorrow, and all feel that the community has lost one of its best citizens, whose place will be hard to fill.

Notes:
---
Valentine J. (Libermann) Shaw
May 4, 1868 - Apr. 29, 1941

MRS. D. P. SHAW DIED TUESDAY; BE BURIED THURSDAY

RESIDENT OF CORSICANA FOR MANY YEARS; BORN IN NEW ORLEANS

Mrs. Daniel P. Shaw, 72, died Tuesday afternoon following a lingering illness. Funeral services will be held Thursday afternoon at 4 o'clock from the family home, 915 West Sixth avenue, with burial in Oakwood cemetery. The rites will be conducted by Rev. C. R. Haden, Jr. rector of St. John's Episcopal church.

Mrs. Shaw was the widow of the late Daniel P. Shaw, well known violinist and teacher here. A native of New Orleans, La., she resided in Galveston a number of years, where she was married, before moving to Mexia where she lived until moving to Corsicana in 1909. She was born May 4, 1868.

Surviving are three daughters, Mrs. John T. Ezell, Atlanta, Ga.; Mrs. Byron Cheney and Mrs. Albert Guess, both of Corsicana; six grandchildren and five great-grandchildren.

Pallbearers will be Dr. Dan B. Hamill, Robert Cocke, Roy Love, Wilbur A. Wright, John Calhoun, W. M. Davidson, Dr. A. B. Hope and Wade Smith.

Sutherland-McCammon Funeral Home will direct arrangements.

Notes:
---
FUNERAL RITES HELD ON THURSDAY FOR MRS. D. P. SHAW

Funeral services for Mrs. Daniel P. Shaw, aged 72 years, who died Tuesday afternoon, were held from the family home, 915 West Sixth avenue, Thursday afternoon at 4 o'clock. Burial was in Oakwood cemetery. The rites were conducted by Rev. C. R. Haden, Jr., rector of St. John's Episcopal church.

A native of New Orleans, Mrs. Shaw and her late husband, Daniel P. Shaw, well known violinist and teacher, were married in Galveston. After residing in Mexia for several years, they moved to Corsicana in 1909.

Surviving are three daughters, Mrs. John T. Ezell, Atlanta, Ga.; Mrs. Byron Cheney and Mrs. Albert Guess, both of Corsicana; six grandchildren and five great grandchildren.

Pallbearers were Dr. Dan B. Hamill, Robert Cocke, Roy Love, Wilbur A. Wright, John Calhoun, W. M. Davidson, Dr. A. B. Horn and Wade Smith.

Sutherland-McCammon Funeral Home directed arrangements.

Notes:
---
Albert Alexander Guess
Jan 24, 1885 - Jun 17, 1936

ALBERT A. GUESS DIED AT HOME HERE AFTER LONG ILLNESS

FUNERAL TO BE HELD FROM THIRD AVENUE CHURCH FRIDAY MORNING

Albert A. Guess, aged 51 years, prominent insurance man here for a number of years, died at his home, 915 W. Sixth avenue, Wednesday night at 10 o'clock after an extended illness. The funeral services will be conducted from the Third Avenue Presbyterian church Friday morning at 10 o'clock with interment in Oakwood cemetery. The rites will be conducted by Rev. M. E. McPhail pastor of the church, assisted by Rev. H. J. Ellis, rector of St. John's Episcopal church.

Surviving are his wife, Mrs. Rollin Shaw Guess; a son, Ralph Guess, Corsicana; mother, Mrs. Emma Guess, Wharton; three brothers, William Guess, Wharton, Lynn Guess, Wharton; Roy Guess, Bay City; two sisters, Mrs. G. B. Ross, Houston, and Mrs. Jenkins, Houston, and other relatives.

Music will be furnished by the Third Avenue Presbyterian choir, Mrs. Ralph Stell, Mrs. W. L. Kirk, Robert E. Layton and Roy Leeds, with Mrs. W. P. McCammon at the organ.

Pallbearers will be W. P. McCammon, Dr. Dan B. Hamill, Roy Love, R. R. Cocke, E. Y. Cunningham, O. M. Boynton, Dr. A. B. Horn, L. M. Morton, Boyce Martin, Tyree Bell and W. C. McGlothlin.

Honorary pallbearers will be friends of the family.

Sutherland-McCammon Funeral Home will direct the rites.

Notes:
-----
BURIAL RITES HELD FRIDAY MORNING FOR ALBERT A. GUESS

Funeral services for Albert A. Guess, aged 61 years, insurance man, who died at his home 915 West Sixth Avenue, Wednesday night at 10 o'clock, after an extended illness, were held from the Third Avenue Presbyterian church Friday morning at 10 o'clock, with interment in Oakwood cemetery. The rites were conducted by Rev. M. E. McPhail, pastor of the church, assisted by Rev. H. J. Ellis, rector of St. John's Episcopal church.

Surviving are his wife, Mrs. Rollin Shaw Guess; a son, Ralph Guess, Corsicana; mother, Mrs. Emma Guess, Wharton; three brothers, William Guess and Lynn Guess, both of Wharton, and Roy Guess, Bay City, and two sisters, Mrs. G. B. Ross, Wharton and Mrs. Jenkins Houston.

Music was furnished by the church choir composed of Mrs. Ralph Stell, Mrs. W. L. Kirk, Robert T. Layton and Roy Leeds, Mrs. W. P. McCammon was the organist.

Pallbearers were friends of the family.

Sutherland-McCammon Funeral Home directed the services.

Notes:
---
Samuel Morris, Rev.
Mar 23, 1826 - Sep 15, 1916

OLDEST MASON AND PREACHER

Rev. Samuel Morriss to Be Buried in Corsicana Sunday

Rev. Samuel Morris, ninety years of age and the oldest Methodist preacher and Mason in Texas is dead. He died at the home of his son-in-law Rev. G. W. Kinchloe, in Bardwell yesterday morning at 11:30 o'clock. His remains will arrive tomorrow morning via the T. & B. V. road at 11:45 and will be taken direct to the First Methodist church where funeral services will be conducted by Rev. Horace Bishop, presiding elder of the Waxahachie district, assisted by Rev. J. W. Fort, pastor of the First Methodist church and Presiding Elder Matthews of this district. The Masons will take charge of the funeral at the cemetery. Interment will take place in Oakwood.

Rev. Mr. Morriss is survived by two children, viz: a son, W. W. Morriss of Dallas, and a daughter, Mrs. G. W. Kincheloe of Bardwell. He was born in Sevier county, Ark., March 23, 1826. His wife died several years ago.

His son-in-law, Rev. Mr. Kincheloe, was in the city today and arranged for the funeral. He returned to Bardwell this afternoon and with his wife and other relatives and friends of the deceased will accompany the body here tomorrow.

Rev. John Barcus of Hillsboro, is expected here to attend the funeral and assist in the service at the church.

Notes:
---

Funeral Was Impressive.

The remains of the late Rev. Sam Morriss, aged 90 years, five months and 21 days, who died at Bardwell, Ellis County, Friday night at the home of his son-in-law, Rev. G. W. Kinchelie, were buried in Oakwoodhere yesterday, the funeral taking place from the First Methodist church at 11:30 a. m. Rev. Horace Bishop conducted the services and paid a beautiful tribute to the memory of the deceased. Rev. J. M. Barcus of Hillsboro was here to attend the funeral. A number of the members of the Masonic lodge at Bardwell came here with the remains and joined by Corsicana Masons, took charge of the funeral after the services at the church.

Notes:
---
Lucy Virginia (Morris) Kincheloe
Feb 23, 1859 - Sep 25, 1945

MRS. G. W. KINCHELOE DIED LOCAL CLINIC TUESDAY MORNING

Mrs. G. W. Kincheloe, wife of the late Rev. G. W. Kincheloe, died at an early hour Tuesday morning at the Corsicana Hospital and Clinic.

Funeral services will be held Wednesday afternoon at 3 o'clock from the McCammon Chapel. Burial will be in Oakwood cemetery.

Mrs. Kincheloe made her home in Corsicana for many years but for the past few years has been living with her daughter, Mrs. Ben Todd, Sabine Pass. Her husband was a well known Methodist minister who served many churches in this section.

Surviving are her daughter, Mrs. Todd, and other relatives.

Notes:
-----

FUNERAL SERVICES FOR MRS. KINCHELOE HELD ON WEDNESDAY

Funeral services for Mrs. G. W. Kincheloe, Sabine Pass, former long-time Corsicana resident, who died in the Corsicana Hospital and Clinic early Tuesday, were held Wednesday afternoon from the McCammon Chapel. Burial was in Oakwood cemetery. The rites were conducted by Rev. E. F. Bohmfalk, pastor of the First Methodist church. Mrs. Kincheloe was the widow of the late Rev. G. W. Kincheloe, well-known Central Texas Methodist minister and former pastor of the Navarro county Methodist churches.

Surviving are a daughter, Mrs. Ben Todd, Sabine Pass, and other relatives.

Notes:
---
George Washington Kincheloe, Rev.
Nov 23, 1855 - Jan 12, 1934

REV. G. W. KINCHELOE DEAD; FUNERAL WILL BE HELD SATURDAY

SUPERANNUATED METHODIST MINISTER SUCCUMBS AFTER LONG ILLNESS

The Rev. George Kincheloe, aged 78 years, superannuated Methodist minister, and long-time resident of Corsicana, died at the family home, 2316 West Ninth avenue, Friday morning at 8 o'clock after an illness of several years. The funeral will be held in the First Methodist church, Saturday afternoon at 3 o'clock with burial in Oakwood cemetery. The rites will be conducted by Rev. T. Edgar Neal, pastor of the First Methodist church, and Rev. A. D. Porter, residing elder of the Waco Methodist conference.

The Rev. Mr. Kincheloe has made his home in Corsicana since he was superannuated about 10 years ago, but prior to that time he had been pastor of churches in and near Corsicana for a period of about 30 years, and was well known in Central Texas Methodist circles.

He was a regular and active attendant at the various services of the First Methodist church until his health failed.

Surviving are his wife, a daughter, Mrs. B. M. Todd, Kilgore, and two grandchildren.

Active pallbearers will be Ballard W. George, John Bunch, Sadie Ransom, L. U. Cole, Joe Coggins and C. A. Golson.

The funeral will be directed by the Corley Funeral Home.

Notes:
---

FUNERAL SERVICES HELD SATURDAY FOR BELOVED MINISTER

REV. G, W. KINCHELOE, SUPERANNUATE, DIED HERE ON FRIDAY MORNING

Funeral services for the Rev. George W. Kincheloe, aged 78 years, superannuated Methodist minister, and long-time resident of Corsicana, who died at his home 2316 West Ninth avenue, Friday morning, at 8 o'clock after an illness of several years, were held from the First Methodist church Saturday afternoon at 3 o'clock, with burial in Oakwood cemetery. The rites were conducted by Rev. T. Edgar Neal, pastor of the First Methodist church here, and Rev. A. D. Porter, presiding elder of the Waco Methodist district.

Prior to being superannuated about 10 years ago, the Rev. Mr. Kincheloe was pastor of a number of churches and circuits in Corsicana and vicinity. He had resided in this section for about 40 years and was well known and liked in Methodist circles.

After being superannuated, he took active part in the activities and services of the local churches until the condition of his health prohibited his regular attendance.

Surviving are his wife, a daughter, Mrs. B. M. Todd, Kilgore, and two grandchildren.

Active pallbearers were Ballard W. George, John Bunch, Sadie Ransom, L. U. Cole, Joe Coggins and C. A. Golson.

The funeral was directed by the Corley Funeral Home.

Notes:
---
Sterling Price Todd
Jul 26, 1862 - Aug 24, 1937

FUNERAL SERVICES FOR S. P. TODD OF POWELL WEDNESDAY

Funeral services for Sterling P. Todd, aged 75 years, who died at his home near Powell Tuesday afternoon at 3 o'clock, were held from the Sutherland-McCammon Funeral chapel, 420 West Sixth avenue, Wednesday afternoon at 3 o'clock with interment in Oakwood cemetery. The rites were conducted by Leslie G. Thomas minister of the Church of Christ.

Mr. Todd had resided in the Powell community for the past 45 years.

Surviving are his wife, Powell; a son, Ben M. Todd, Kilgore, two daughters, Mrs. Neil T. Adams and Mrs. Laura Sheppard, both of California; a sister, Mrs. W. G. Baker, Corsicana and other relatives.

Notes:
---
Wyatt C. Chewning


Dec 16, 1884 - Jun 1, 1916

TO BE BURIED BY WOODMEN.

Wyatt Chewning Died At an Early Hour This Morning.

Wyatt Chewning, a well known farmer, who had lived near here for a number of years, died at the home of his father, M. D. Chewning, two miles east of town, at 7:30 o'clock this morning. The deceased was thirty years of age and is survived by a widow and five children, and other relatives.

Interment will take place in Oakwood cemetery tomorrow morning at 11 o'clock and the services will be conducted by the Woodmen.

Notes:
---
Remains Interred This morning.

The remains of the late Wyatt Chewning were interred in Oakwood this morning at 11 o'clock, the Woodmen officiating, assisted by Rev. H. B. Landrum. A large procession followed the remains to its last resting place, and there were many pretty flowers.

Notes:
---
Josephine (Michaux) Collier-Clopton
Aug 6, 1862 - Jan 15, 1916

HIGHLY ESTEEMED LADY DEAD.

Mrs. B. M. Clopton Passes Away After Brief Illness.

Mrs. Josephine Clopton, wife of B. M. Clopton, died at 6:16 this morning at the family home, corner of North Beaton street and East Second Avenue, after a brief illness. The deceased had been a resident here for nearly twenty years, and was highly esteemed by a large circle of friends, and was an active member of the First Christian church, and of the Rebeka lodge, and was full of good deeds, and loved to bless those who needed her kindly assistance. She was 53 years of age, and besides her husband, is survived by three children by a former marriage. These are Mrs. Crutcher Wooldridge of Midland, Clarence Collier and Miss Annie Laurie Collier, the latter two of Corsicana.

Interment will take place in Oakwood tomorrow afternoon after services at 3 o'clock in the First Christian church, conducted by Rev. V. W. Wallace, the pastor. The pall-bearers will be:

Active—J. D. Ambrose, F. A. Elliott, J. W. Edens, J. R. Webb, Henry Iverson, and Paul Allen.

Honorary—E. A. Johnson, W. W. Clopton, H. E. Traylor, T. G. Brooks, H. D. Johnson, T. J. Walton, M. J. McClure, J. M. Carter, Voyle Caldwell and C. B. Sutherland.

Notes:
--
FUNERAL LARGELY ATTENDED.

Remains of Popular Lady Laid to Rest in Oakwood.

The remains of the late Mrs. B. M. Clopton were laid to rest in Oakwood yesterday afternoon, the funeral taking place from the First Christian church at 3 o'clock. Rev. V. W. Wallace made appropriate remarks upon the life and character of the deceased, paying highly deserved tribute to her character, and a quartette composed of Edgar Metcalf, Mrs. V. W. Wallace, Mrs. P. E. Allen and H. K. Rutherford, rendered appropriate music. Between thirty and forty members of the Rebekah lodge, of which deceased was a prominent member attended in a body, and at the conclusion of the service the casket was opened and the large number of friends who were there took a last look at their departed friend. There were many very beautiful floral offerings, and despite the bitter cold of the afternoon, a large procession followed the remains to Oakwood and remained to see the last tribute of respect paid one who had so lived that she will be greatly missed from the living, and who will live long in the memories of those who loved her in this life.

Notes:
---
Mary Lou (Mann) Olsen
Jun 11, 1886 - Jun 1, 1949

Mrs. W. W. Olsen Dies Wednesday; Rites Thursday

Mrs. W. W. Olsen, aged 62 years, died at her home Wednesday morning at 10 o'clock following an extended illness.

Funeral services will be held Thursday afternoon at 3 o'clock from the Fifth Avenue Church of Christ, of which she was a member, with burial in Oakwood cemetery.

The rites will be conducted by Eugene Pitts, minister of the church, assisted by Fred McClung, minister of the West Side Church of Christ.

Surviving are her husband of Corsicana; two sons, H. O. and W. W. Olsen, Jr., both of Corsicana; a daughter, Mrs. Hazel Graves, Eureka; a brother, S. L. Mann, New London; a sister, Mrs. Willie Wilson, Corsicana; 10 grandchildren, and a number of nieces and nephews.

Pallbearers will be J. R. Hart, J. E. Thompson, W. F. Williamson, J. D. Down, C. F. Dominy and Rolin Harris

Griffin Funeral Home will direct.

Notes:
---
William Wesley "Will" Olsen, Sr.
Jun 19, 1882 - Jul 29, 1951

W. W. Olsen Dies Sunday Afternoon

W. W. Olsen, 69, farmer, route 1 Eureka, died at the Navarro Clinic Sunday afternoon.

Funeral services will be held from the Fifth Avenue Church of Christ at 10 a.m. Tuesday. The rites will be conducted by Bill Gibson, Kerens Church of Christ minister. Burial will be in Oakwood cemetery.

Olsen resided in the Zion's Rest community for many years before moving to Eureka.

Surviving are two sons, H. O. Olsen, and W. W. Olsen, Jr., both of Corsicana; a daughter, Mrs. J. D. Graves, Mildred; a brother, J. S. Olsen, Sweetwater; two sisters, Mrs. W. E. Langston, Corsicana and Mrs. J. T. Cleghorn, Seymour; 12 grandchildren, a number of nieces and nephews and other relatives.

Pallbearers will be J. R. Hart, W. F. Williams, Grover Chambers, C. F. Dominy, Holling Harris and Jack Hardin.

Corley will direct.

Notes:
--

Rites Tuesday For W. W. Olsen

Funeral services for W. W. Olsen, 69, farmer, Route 1, Eureka, who died at the Navarro Clinic Sunday, were held at 10 a.m. Tuesday from the Fifth Avenue Church of Christ. The rites were conducted by Rev. Bill Gibson, Kerens Church of Christer minister. Burial was in Oakwood cemetery.

Olsen made his home in the Zion's Rest community for a number of years before moving to Eureka.

Surviving are two sons, H. O. Olsen and W. W. Olsen, Jr., both of Corsicana; a daughter, Mrs. J. D. Graves, Mildred; a brother, J. S. Olsen, Sweetwater; two sisters, Mrs. W. E. Langston, Corsicana, and Mrs. J. T. Cleghorn, Seymour; 12 grandchildren and other relatives.

Pallbearers were J. R. Hart, W. F. Williams, Grover Chambers, C. F. Dominy, Holling Harris and Jack Hardin.

Griffin directed.

Notes:
---
Thomas G. "Tom" Johnston
Feb 7 1874 - Dec 3, 1916

TO BE BURIED TOMORROW.

Remains of Thomas G. Johnston Arrived Here This Afternoon.

Thomas G. Johnston, who was born and reared in Navarro county and Corsicana, died in Dallas last night and the remains were brought here this afternoon at 4 o'clock via the interurban and will be laid to rest from the family home on the corner of First avenue and Sixteenth street tomorrow afternoon at 3 o'clock, with interment in Oakwood cemetery.

The deceased was reared in Corsicana, having at one time conducted a book and stationary business here. He afterward entered the employ of the Cotton Belt railroad in the engineering department and worked himself up to a most responsible position which he held until a short time ago, when his health failed and he entered a sanitarium in Fort Worth for treatment. He steadily improved and later took up his work again in Dallas, but he again became sick and passed away there last night. He had hosts of friends here, in fact Tom Johnston's friends were limited only to his list of acquaintances, for he was a jovial, kindly fellow and made friends easily and held them through the years that followed. He is survived by his wife, two sons, his mother, widow of the late Dave Johnston, who now resides in Dallas, and several brothers and sisters residing in Dallas.

Rev. Charles Oberschmidt will officiate at the funeral services and the Knights of Pythias will have charge of the services at the grave.

Notice, Knights of Pythias.

All members of Corsicana Lodge No. 435, Knights of Pythias, are requested to meet at the Castle Hall on West Sixth avenue tomorrow afternoon at 2 o'clock to attend the funeral of our deceased brother, T. G. Johnston,

A. L. BROOKS, C. C.
C. B. HALEY, K, OF R.&.S.

Notice.

Members of the W. O. W. lodge are requested to meet at their hall at 2 o'clock tomorrow afternoon to attend the funeral of Sovereign Tom. G. Johnston.

J. S. MILLERMAN, Clerk

Notes:
--
Remains Were Interred Here.

The remains of the late Tom Johnston were interred in Oakwood this afternoon at 3 o'clock the funeral taking place from their home, and was largely attended. Rev. Chas. Oberschmidt read the last sad rites and there was a profusion of beautiful flowers. The pall bearers were:

Honorary: E. A. Johnson, Geo. W. Carr, Dr. A. Miller, Dr. S. N. Suttle, Dr. L. E. Kelton, W. A. Mowlam, Col., A. N. Justiss, Judge J. H. Rice, Mack Elliott of Houston, and A. W. Foscue of Tyler.

Active: Arthur Elliot, Jr., J. W. McGill, Will Elliot, John Mays, Ben Fortson, Arthur Sutherland and S. J. Buckalew and H. J. Graeserr of Tyler.

Notes:
---
Conrad L. Matthews, Sr.
Aug 26, 1875 - Apr 18, 1941

C. L. Matthews, Sr., Died Friday 2:30; Funeral Incomplete

Conrad Matthews, sr., aged 65 years died at the family home 177 West Fourth Avenue, Friday afternoon at 2:30 o'clock.

Funeral arrangements were incomplete at press hour.

Surviving are his wife, a son, Conrad Matthews, Jr., a daughter, Mona Mae Matthews and one grandchild all of Corsicana; two brothers, John Matthews, Athens, and Henry Matthews, Dallas, and other relatives.

Sutherland-McCammon Funeral Home is in charge.

Notes:
--

FUNERAL SERVICES HELD SATURDAY FOR LONG-TIME RESIDENT

RITES FOR CONRAD L. MATTHEWS, SR., HELD WITH BURIAL IN OAKWOOD

Funeral services for Conrad L. Matthews, Sr., aged 65, who died Friday afternoon, were held Saturday afternoon at 4 o'clock from the family home, 711 West Fourth avenue. Burial was in Oakwood cemetery. The rites were conducted by A. E. Walker, minister of the Church of Christ, and Dr. P. E. Riley, pastor of the First Methodist church.

Mr. Matthews was a long-time and well known resident of Corsicana. He had operated filling stations for many years.

Surviving are his wife, a son, Conrad l. Matthews, Jr.; a daughter, Mona Mae Matthews; a granddaughter, Connie Matthews, all of Corsicana; two brothers, J. J. Matthews, Athens, and Henry B. Matthews, Dallas, and other relatives.

Pallbearers were E. E. Babers, E. W. Hable, Dr. E. H. Newton, Dr. S. H. Burnett, Hubert Ferguson, Carlton Yerby, Eliot Johnston, A. E. Foster and Lynn Spencer.

Sutherland-McCammon Funeral Home directed arrangements.

Notes:
--

FUNERAL RITES FOR C. L. MATTHEWS, SR., SATURDAY AFTERNOON

Funeral services for Conrad L. Matthews, Sr., 65, who died Friday, were held Saturday with burial in Oakwood cemetery. He had resided here many years and operated one of the first filling stations opened in Corsicana. He also formerly was connected with the Cotton Belt Railroad.

Surviving are his wife, a son, Conrad l. Matthews, Jr.; a daughter, Mona Mae Matthews; a granddaughter, Connie Matthews, all of Corsicana; two brothers, J. J. Matthews, Athens, and Henry B. Matthews, Dallas.

Pallbearers were E. E. Babers, E. W. Hable, Dr. E. H. Newton, Dr. S. H. Burnett, Hubert Ferguson, Carlton Yerby, Eliot Johnston, A. E. Foster, Richard Parker, and Cecil Foster.

Sutherland-McCammon Funeral Home directed the arrangements.

Notes:
---
Minnie Lee (Owen) Matthews
Apr 27 1874 - Oct 13 1922

FORMER CORSICANA WOMAN DIED TODAY FUNERAL SATURDAY

Mrs. Minnie L. Matthews, aged 48 years, for many years a resident of Corsicana, but who has been making her home in Dallas for the past few months, died at her Dallas home at an early hour this morning and the remains will be brought to Corsicana Saturday morning arriving here at 10:40 o'clock over the H. and T. C.

The funeral will take place from the residence of her sister, Mrs. Pearl French, 1740 West Third avenue, at 2;30 o'clock with burial in Oakwood cemetery. The Rev. D. K. Porter, pastor of the First Methodist church will conduct the services and the following will act as pall bearers:

Active—P. C. Townsend, W. M. Elliott, Lawson Coulson, N. C. Ross, Dallas; Joe B. Fortson and John T. Fortson.

Honorary—Dr. J. W. Bourland, Dallas; J. S. Callicutt, E. K. Keinbal, Dallas; Guy Tate, Dallas; Charles Rankin, Dallas; Dr. L. E. Kelton, Luther A. Johnson, Hawkins Scarborough, W. M. Huggins and G. J. Geflin.

She is survived by her mother, Mrs. Anna Owen of Kerens; a sister, Mrs. Pearl French of this city and a brother, Earle F. Owen of Kerens and the following children; Owen Matthews, Dallas; Mrs. Maurice Underwood, Dallas; Mrs. Anna Lee Thompson, Teague, Lloyd Matthews, Dallas; Frank Matthews, Dallas.

Mrs. Matthews enjoyed a large circle of friends in Corsicana and Navarro county and her unexpected death has caused much sorrow.

Notes:
---

Funeral Here This Afternoon

The remains of the late Mrs. Minnie L. Matthews, who died in Dallas yesterday morning, reached here today and were taken to the home of her sister, Mrs. Pearl French on West Third avenue, and the funeral took place from there at 3:30 this afternoon, and was largely attended, and there were many beautiful floral offerings, many of them coming from a distance. The funeral services were conducted by Rev. D. K. Porter and the following were pall bearers:

Active—P. C. Townsend, W. M. Elliott and Lawson Coulson, Corsicana; N. C. Ross, Dallas, Joe B. Fortson and John T. Fortson, Rice.

Honorary—Dr. J. W. Bourland, E. K. Knible, Guy Tate, Charles Dankin, of Dallas; J. S. Callicutt, Dr. L. E. Kelton, L. A. Johnson, Hawkins Scarborough, W. M. Huggins and G. J. Hellin.

Notes:
---
John Jacob McClellan, Hon.
Apr 15, 1856 - Jul 16, 1920

WELL KNOWN LAWYER DEAD

Death of Judge J. J. McClellan Mourned by Entire Community

Hon. Jno. J. McClellan died today at 10 a.m. and will be buried from his home on 12th Street and 4th Avenue at 5 o'clock tomorrow, Saturday afternoon, Rev. Bion T. Jones, pastor of the Third Avenue Presbyterian church of which he was a member, conducting the funeral services.

Mr. McClellan leaves surviving him his wife, Mrs. Texana Kerr McClellan, a daughter, Mrs. Lilla Aurora Wassell, wife of H. Eugene Wassell; two sons, Robert Prince McClellan and John Kerr McClellan, and a step-daughter, Mrs. Mabel Caston Bomar, wife of H. H. Bomar, and a step-son, Middleton C. Caston of Eastland, Texas.

Mr. McClellan was a native of Tennessee, and was born in Lincoln county, Tennessee in 1857; he came to Texas in 1881, and settled in Corsicana. He spent his entire life in Texas in this city. He attended the University of Tennessee at Knoxville and afterwards took a law course at Cumberland University at Lebanon, Tennessee, and upon his graduation there in 1880, came immediately to Corsicana, Texas and began the practice of law, which he continued up to the time of his death.

At one time during his early practice here he was City Secretary, and was also county attorney for two terms in this county. He began the practice of law here under the firm name of McClellan & Prince. R. E. Prince being the junior member. They had attended college together in Tennessee and also at Lebanon Law School together. Mr. McClellan graduating first at each school, but before he left the law school to begin the practice in Texas, he formed a partnership with Mr. Prince, and the partnership existed before the latter reached Texas and continued for thirty-five years, until Mr. McClellan formed a partnership with his son-in-law, H. Eugene Wassell, under the firm name of McClellan & Wassell, which still exists.

A profound lawyer is dead; a mighty man is gone, than whom no greater friend ever lived. And above all he was a man with as noble attributes as Christian human nature ever developed.

The community mourns his loss, beyond the power of words to describe God in His goodness will protect and comfort those whom he left, for his own good sake.

The active pall bearers are; S. M. Kerr, Cal E. Kerr, F. N. Drane, J. A. Thompson, Dexter Hamilton, Dallas; J. D. Roberts, Houston, and the honorary pall bearers are R. E. Prince, Dr. L. E. Kelton, Wiley Johnson, Luther Johnson, W. H. Hastings, F. L. Stone, J. M. Blanding, Wm. Clarkson, Richard Mays, W. J. McKie, John Cunningham, J. S. Eubanks, A. M. Milligan, L. R. Cobb, Aaron Ferguson, Judge O. C. Kirven, Austin; Theo Daniels, Sr. Kerens; John Beck, Frost; C. W. Taylor, Austin; L. R. Callaway, Dallas; J. L. Burgess, Dallas; E. J. Gibson, Dallas; W. C. Proctor, Dallas; J. B.Fortson, Rice; Jno. T. Fortson, Rice; R. M. McMullen, Chatfield; Allan Samford, Waco; Bonnell Hill, Dallas, W. P. McCammon.

Notes:
---

NAMES WERE OMITTED

Names are Added to List of Pallbearers for J. J. McClellan Funeral

On account of the haste necessary to compile the list of pall-bearers for the funeral of Hon. J. J. McClellan this afternoon at 5 o'clock, as given on Friday's Sun, a number of Mr. McClellan's closest friends were omitted.

The following list of persons should be added to the list of honorary pall bearers: Capt. James Garitty, A. N. Justiss, Dr. J. E. McClung, Jno. R. Curington, T. P. Kerry, W. S. Knight, J. B. Jackson, B. F. Hartzell, Fred Allison, O. L. Albritton, J. N. Edens, Z. R. Christian, J. L. Halbert, W. M. Peck, J. S. Simpkins, F. P. Wood, S. A. Pace, A. A. Wortham, Jarvis Whiteselle, I. N. Cerf, J. W. McGill, J. M. Kerr, B. L. Davis, Perry Townsend, W. A. Wilkerson, Nate Goodman, E. H. Church, W. A. Ransom, Rufus Elliott, E. A. Johnson, R. R. Owen, H. S. Melear, Chris L. Knox, J. H. Woods, Jno. H. Rice, I. N. Cerf, Adair Byer, Ennis; Wm. Pannill, Stephenville; Payne Pannell, Guy McClung, Dallas; R. B. Johnson, Houston, Fred Fleming, Muskogee, Okla.; Dale Owens, Kerens; Joe Daniels, Kerens; Hon. Rufus Hardy, Washington, D. C.; Lewis Carpenter, Dallas; Judge J. L. Autry, Houston; C. L. Jester, W. M. Tatum, P. Mayer, B. F. Finch.

Notes:
--

IMMENSE THRONG AT FUNERAL

Remains of Judge McClellan Laid to Rest in Oakwood

The funeral services over the remains of the late John J. McClellan held at the family home, corner of North Twelfth street and west Fourth avenue at 5 o'clock this afternoon at 5 o'clock this afternoon was attended by an immense throng of friends and admirers of the deceased. The remarks made by the Rev. Hion T. Jones, pastor of the Third Avenue Presbyterian church, of which the deceased was a member, were very appropriate and impressive, and the floral offerings were numerous and extremely beautiful, many of them coming from friends in other towns. All Corsicana mourns the death of Judge McClellan and his life and deeds will live in the memories of all who knew him as long as time abides with them.

Notes:
--

MEMORIAL FOR J. J. M'CLELLAN

To Be Held at the Court House Sunday, September 26th

Following is the program for the memorial service in honor of John J. McClellan, deceased, by the Navarro County Bar Association, to be held in the District Court room at 3 p.m., Sunday, September 26, 1920:

Invocation.
Mr. J. M. Blanding, President of the Navarro County Bar Association, will preside.
Report of the committee on Resolution, with remarks by its chairman,
Mr. John H. Rice.
Music.
"McClellan"—Mr. R. E. Prince.
"His Kinsman's Tribute"—Mr. Associate Justice Thos. C. McClellan of the Supreme Court of Alabama.
"McClellan and the young Lawyer"--Mr. El. J. Gibson
McClellan, the Citizen and Friend"—Mr. Associate Justice Dexter Hamilton of the Court of Civil Appeals.
Music
Remarks—By local and visiting member of the Bar.
Benediction.

Notes:
--

IN MEMORY OF J. J. M'CLELLAN

Friends Pay Tribute to Able Lawyer and Lovable Man

The Navarro County Bar Association, of which he was an honored member, paid tribute to the memory of J. J. McClellan Sunday afternoon.

There was not only a large attendance on the part of the Association, but many other friends, men and women, were also present.

The meeting was presided over by Judge J. M. Blanding, president of the Bar Association. Music was furnished by a choir composed of Miss Rollin Shaw, Miss Sadie Rafferty, Mrs. Walter Fendley, Mrs. Billy Binford, Mr. Edgar Metcalf, Mr. Roy Layton and Mr. A. Willetts.

When the Association was called to order Rev. Mr. Storey offered the invocation and the choir sang an appropriate song.

Judge Jno. H. Rice, after making a few remarks, read the report of the resolutions committee. Judge Rice was deeply stirred with emotion as he spoke and when he had read the resolutions he was scarcely able to perform the perfunctory duty of moving their adoption. "I have no prepared eulogy to pronounce." Said Judge Rice, "and will confine my few remarks to reminiscences of the life of the man whom I knew and loved." The two had been drawn into close relations with each other when Mr. McClellan was county attorney and Judge Rice was county judge. "He did his duty," said Judge Rice, "without fear or favor, and was one of the most attractive personalities I ever knew. He always sympathized with his friends when troubles came upon them, and made their troubles his troubles." His ability as a lawyer and tremendous strength of character as a citizen was referred to and Judge Rice closed by saying: 'Before his death, I am proud to say, he made a public profession of faith and joined the church of his choice, taking both his boys with him."

"His Kinsman's Tribute," by Judge Thos. C. McClellan of the Supreme Court of Alabama, was read by Judge C. L. Jester, who said that Mr. McClellan was from a distinguished family of lawyers in the South. Justice McClellan paid his kinsman an eloquent tribute in which he referred to the "manly boy's loyalty to and love for his widowed mother." He also told of Mr. McClellan's influence upon his life and said he "won the affection of all who knew him."

Mr. R. E. Prince responded to the subject of "McClellan." When he first attempted to speak emotion shook his frame and choked his voice while tears came to his eyes. A little later Mr. Prince paid his former law partner and close personal friend a very eloquent and touching tribute. He recited the story of the Good Samaritan and said Mr. McClellan was the Good Samaritan. When he recalled the "long, very long association" with Mr. McClellan, Mr. Prince said a thousand recollections crowded his mind and he felt that "we shall never look upon his like again. He was the embodiment of love. Doing good was his greatest pleasure. He had a profound sympathy for human nature."

Hon. Richard Mays read a communication from Hon. Bennett Hill, which was written in Los Angeles, Cal. in which Mr. Hill spoke of the acquaintance with Mr. McClellan that had ripened into a lasting friendship.

Judge Clay Nash read a telegram from Mr. D. G. Grantham, now a resident of Carlsbad, N. M., saying: "I join you and your Association in honor, love and remembrance of our departed brother and friend. He made life brighter and happier to me."

Mr. El J. Gibson, now of Dallas, said it had been his privilege to know Judge McClellan for twenty-five years. "As a boy he took me into his office, into his family and into the closest friendship. His office was a rendezvous for people in all walks of life. The high and the low came there. The young lawyers gathered there and those learned in law also met in Judge McClellan's office. All loved and esteemed him. Even the children gathered there and he loved all of them and all loved and esteemed him. He loved truth and justice and sought to uphold the dignity of the courts. With the English he believed that the lawyer is only an arm of the court. Every young man became a better man by having known him. They loved him. All of us mourn his loss.

Judge Dexter Hamilton, associate justice of the Court of Civil Appeals, recalled the day upon which " the blessing of his Judge McClellan's acquaintance had fallen upon his life." Speaking further of the man whose memory was being honored. Judge Hamilton said: He measured up to the ideal of a citizen held by all right thinking men and women. I loved him and think I differ not from other people who had the privilege of knowing him." Declaring that Judge McClellan was free from ostentation, Judge Hamilton said. He lived his natural, simple, loving life right on, and did not try to attract attention. The thing of all things in him was his unlimited fondness and love for the affection of all mankind and all living things. He delighted all people with whom he came in contact. We shall seldom be blessed with such a spirit.

Mr. H. S. Melean spoke briefly of the many virtures of his departed friend, whom he had "know from the time he came here and I endorse all the praise that has been bestowed upon him," he said, his words bearing to emphasis of a deep emotion. "His hand was always outstretched to humanity. There was something about him that you did not find in other men." Mr. Melear then read a letter from Rev. Hion T. Jones, pastor of the Third Avenue Presbyterian Church, of which Mr. McClellan was a member. The pastor spoke of Mr. McClellan, the sufferer, relating with what patience he more it, often referring to the good that had come to him as a result of the intense pain. "I did not know," the pastor quoted Mr. McClellan as having said, "until this affliction came upon me, the tender love of my wife nor the deep affection of my children." The pastor made frequent references to conversations with Mr. McClellan during the time at his suffering and closed his letter: "As he lived to bless, so he died still blessing humanity."

C. L. Knox presented and read a letter from Hon. Luther A. Johnson, who had found it impossible to be present. Before reading Mr. Knox took up the religious life of Mr. McClellan in which he said that for many years he "had been active in the religious life of our church." He spoke of the men's Bible class with which Mr. McClellan "had much to do before the years of affliction came upon him." The letter of Mr. Johnson as read by Mr. Knox, spoke of the writer having as a bare-foot school boy, and later as a young man looked upon Mr. McClellan in youthful admiration while there burned within him the desire to "become a lawyer like him." He recalled his "wholesome advice and words of encouragement," and later life he found him as an adversary, able and yet a clean fair fighter. He had seen him in his Sunday School work which he delighted in " because he was young in heart and loved to have young children about him. He loved humanity and humanity loved him."

Mr. S. M. Kerr read a letter from Hon. J. H. Woods who had "known him in forty years. He was broadminded and tolerant and realized that charity must govern us in passing on the acts of others," wrote Mr. Woods.

Mr. W. W. Ballew spoke of him as a man whom he had never heard express an adverse judgment against another man. I do not know a human being who came nearer following the path of truth. He was an optimist and a lover of the whole human race. He referred to the freedom and gentleness with which Mr. McClellan had responded to his every request for aid of any kind and said, "No man ever set a higher example. His heart was always kind."

Adair Dyer paid a brief but very earnest tribute to the man with whom he had been closely associated during the last years of his life, and said: "He was more than a good man. In many things he was a big man."

Mr. W. J. McKie, who with great difficulty restrained his emotion, said he had "known him at the courthouse in his home and in the world. He was a man of great heart. That tells the story. The mind co-operates with the heart. One of his first characteristics was his courage, honest conviction and sincerity. There was no deceit about him and he was without bitterness or matter. He was a clean, honorable fine mind."

Judge Kirven said he could not talk. "I loved him. No one knew him better than I did."

Hon. W. A. Tarver felt that "nothing could be added to what has been said. But every member of the bar feels as I do—that he would like to speak just a word." Mr. Tarver spoke of his meeting with Mr. McClellan and how out of that meeting had grown a lasting friendship. He told of Mr. McClellan having given him words of encouragement when he came here fresh from college and said; "He always had a way of telling young lawyers that they had said exactly the right thing and done the only thing that could have been done in the case which they were trying. He was a friend of the young men of the bar. He was courteous, generous to a fault and kind to the young members of the bar. He has left a good name which is rather to be chosen than great riches."

The resolutions were adopted by a rising vote, the benediction was said by Rev. Mr. Storey and the memorial was at an end.

The resolutions follow:
To the Hon. J. M. Blanding, President of the Navarro County Bar Association:

Your committee who were accorded the sad privilege of preparing resolutions perpetuating the cherished memory and character of our lamented friend and brother, John J. McClellan, deceased, beg to submit the following report, which we venture to hope, in some measure at least, expresses the appreciation and high admiration his brethren o the Bar had for him.

Biographical.
John J. McClellan was born in Lincoln county, Tennessee, April 15th, 1856, and died at his home in Corsicana, Texas, July 16th, 1920. He was the only child of John Greer McClellan and his wife, Caroline E. Stonebraker, though he had one half-sister and three half-brothers, the children of his father's first marriage. His parents were of Scotch-Irish descent.

He received his primary education at a private school, known as Mulberry Institute, in his native county. He attended the University of Tennessee at Knoxville from 1872 to 1876, and while there received an appointment to the Military Academy at West Point, which, however, he was prevented from taking by a long period of illness. He then studied in the offices of Bob and Tom McClellan, at Athens, Alabama. Judge Tom McClellan afterwards becoming Chief Justice of the Supreme Court of Alabama. In 1880, he was graduated from the Law Department of Cumberland University at Lebanon, Tennessee. In 1881, he came to Corsicana, Texas, and for many years was associated in the practice of the law with our esteemed brother, R. E. Prince, under the firm name of McClellan & Prince. A few years prior to his death, he formed a law partnership with his son-in-law, brother H. E. Wassell, under the firm name of McClellan & Wassell, and was a member of this firm at the time of his death.

On December 23, 1885, he was married to Miss Lila A. Kerr, a daughter of Calvin P. Kerr, one of the most respected pioneer citizens of Corsicana. Of this marriage were born one daughter, Lila Aurora, now Mrs. H. E. Wassell, and two sons, Robert Prince McClellan and John Kerr McClellan, all of whom survive him. His first wife died March 17th, 1892. In 1902, he married Mrs. Texana Caston, the widow of Dr. William Caston, and a sister of his deceased wife, who with her children, Mid. C. Caston and Mrs. Mabel Caston Bomar, also survive him.

The only public offices he ever held were those of City Secretary of Corsicana and County Attorney of Navarro county.

An Appreciation.
In personal appearance he was of blond type, above the middle height, with broad, square shoulders, a large finely modeled head, with large expressive blue eyes and chestnut hair, though early in life he became somewhat bald. In later life he weighed from one hundred and eighty-five to one hundred and ninety pounds.

In disposition he was cheerful, frank, open and generous and endowed in large measure with true Hibernian wit and humor, evidently a legacy from his Irish ancestors; while from the Scotch side of the house he drew a fond of canny common sense which made him a good man of affairs.

In character he was honest and up right, and the soul of honor, with high ideals of life and endowed with moral as well as physical courage.

He was recognized by the Bar as a well equipped and able lawyer, fully appreciating the dignity of his profession, with lofty ideals of professional ethics, which governed his life and practice at all times and with a fine courtesy towards all with whom he came in contact.

In politics he was a Jeffersonian Democrat, a strict party man, though he seldom took an active interest in partisan politics which did not seem to appeal to him.

As a citizen he commanded universal respect, was true to his Government, and performed all civic duties with fidelity.

He loved children, and they loved him. He knew most of the children of Corsicana by name, and never passed them without a cheerful greeting which was returned by them in kind.

Again has the old adage, "Death loves a shining mark" been verified, for he has stricken from our rolls one of our bravest, best and brightest.

Resolutions.
We therefore offer for adoption the following resolutions:

FIRST: Be it resolved by the Navarro County Bar Association that in the passing of John J. McClellan, the Bar of this State and County, has had an honest and able lawyer: the community, an upright, useful and good citizen; society, one of its brightest ornaments, and we, his brethren of the local Bar, without exception feel a distinct personal loss in his death. That his family will miss an affectionate husband, a loving indulgent, but just, father, for indeed his home life was ideal.

SECOND: That our deepest sympathy goes out to his loved ones in the dark hour of bereavement, and while we know that words of consolation at this time seem idle words

"Well meant alms of the breath,
For all the preaching since Adam
Has not made death other than death."

Yet in the infinite mercy of the God in whom he trusted. Time, the great healer, will so soften the sharp edge of grief that there will remain only sweet memories and tender recollections of the departed.

THIRD: That in all the relations of life it can be truly said of him,

"His life was gentle, and the elements so mix't in him that Nature might stand up and say to all the world, "This is a man."

FOURTH: That a copy of the foregoing be forwarded to his family, and a copy be furnished the press for publication.

FIFTH: That the President appoint two committee, whose duty shall be, on the first Monday in October, to present to the County and District Court copies of this report and request that the same be inscribed in the minutes of each Court, and that said Courts adjourn for a special time out of respect to the memory of Jno. J. McClellan.

Fraternally submitted,

L. B. Cobb,
W. J. McKIE,
JNO. H. RICE,
Committee.

Notes:
---
Mattie Alice (Kerr) Kerr
Apr 18, 1872 - May 29, 1929

MRS. WILL I KERR DIED WEDNESDAY; BURIAL THURSDAY

Mrs. Mattie Alice Kerr, 58, wife of W. I. Kerr, 310 North Twelfth street, died Wednesday morning at 3:45 o'clock following a lingering illness, and the funeral will be held from the family home Thursday morning at 10 o'clock with burial in Oakwood cemetery. Mrs. Kerr was a native of Mississippi, but had resided in Corsicana since a year old.

Mrs. Kerr was a member of the Cumberland Presbyterian church. The funeral services will be conducted by Rev. H. J. Ellis, rector of St. John's Episcopal church.

Surviving are her husband, one daughter, Mrs. Robert Neblett, Schenotady, N. Y.; three brothers, Sidney Kerr, Humble; Samuel Kerr, San Antonio; Ewell Kerr, Dallas; three sisters, Mrs. E. T. Roberts, Mrs. W. E. Hays and Mrs. R. S. Ware, all of Dallas; and other relatives.

Pallbearers will be R. B. Molloy, Jack Hagar, Knox Moores, Jim McGill, Tom Kerr and W. T. Parker.

The funeral will be directed by the Sutherland Funeral Home.

Notes:
---
Mary Lou (Sowell) Kerr
Aug 2, 1871 - Feb 8, 1958

Mrs. Mary Kerr Services Sunday

Mrs. Mary L. Kerr, 86, former Corsicana resident, died in Houston, Saturday afternoon.

Funeral services were held from the McCammon Chapel Sunday at 3 p.m. with burial in Oakwood cemetery.

The rites were conducted by Ralph Starling, pastor of the Berry street Church of Christ in Fort Worth.

Mrs. Kerr was a member of the Church of Christ church.

Surviving are two daughters, Mrs. Nadine Stephens, Houston, and Mrs. Bess Kindred, Dallas; two brothers, J. A. Sowell, Corsicana, and Mit Sowell, Dallas; two sisters, Mrs. Trim Houston, Corsicana, and Mrs. J. C.Anderson, Franklin, Tenn.; and other relatives.

Mrs. Kerr was the widow of the late Hugh Kerr and had resided with her daughter, Mrs. Stephens, in Houston for the past several years.

Pallbearers were J. R. Hart, R. L. Nix, M. B. George, Paul Miller, Howard Rowley and M. B. Donegan.

Notes:
---
Lomax Harris Kerr
Nov 21, 1889 - Nov 24, 1947

LOMAX KERR DIED AT LOS ANGELES; PLAN RITES HERE

Lomax Kerr, 59 former Corsicana resident, died Monday morning in the Sawtelle Veterans' Hospital, Los Angeles, Calif., according to information received by relatives here.

Survivors include his mother, Mrs. Ata T. Kerr, 609 West Fourth avenue; a brother, Wright S. Kerr, Seattle, Wash., and other relatives.

Funeral arrangements are incomplete.

Corley will direct.

Notes:
--

FUNERAL SERVICES FOR LOMAX KERR TO BE SATURDAY

Funeral services for Lomax T. Kerr, aged 59 years, native of Corsicana, who died in a Los Angeles Veteran's hospital Monday, will be held from the Corley Funeral Home Saturday afternoon at 2 o'clock, Interment will be in Oakwood cemetery. The rites will be conducted by Rev. Andrew Byers, pastor of the First Presbyterian church.

Kerr was a veteran of World War 1.

Surviving are his mother, Mrs. Ada T. Kerr, Corsicana; a brother, Wright S. Kerr, Seattle, Wash., and a number of other relatives.

Pallbearers will be John C. Hughes, E. W. Hall, M. C. Caston, H. B. Bomar, H. M. Montgomery, E. M. Beckham and H. T. Jackson.

Notes:
--

Lomax T. Kerr Rites Saturday

Funeral services for Lomax T. Kerr, aged 59 years, native of Corsicana, who died Monday in a veteran's hospital in Los Angeles, were held Saturday afternoon at 3 o'clock from the Corley Chapel. Burial was in Oakwood cemetery. The rites were conducted by Rev. Andrew Byers, pastor of the First Presbyterian Church.

Kerr was a veteran of World War 1.

Surviving are his mother, Mrs. Ada T. Kerr, Corsicana; a brother, Wright S. Kerr, Seattle, Wash., and other relatives.

Pallberares were John C. Hughes, E. W. Hall, M. C. Caston, H. B. Bomar, H. M. Montgomery, E. M. Beckham and H. L. Jackson.

Notes:
---
Leora Josephine (Kerr) Duren


Aug 10, 1847 - May 12, 1921
PIONEER LADY DIES

Remains of Mrs. J. W. Duren Laid to Rest This Afternoon.

Mrs. Leora Kerr Duren, aged 74 years, wife of John W. Duren, a much beloved woman of Corsicana, died at the family home on West Third avenue at 5 o'clock yesterday afternoon, after an illness of four days of paralysis.

The deceased came to Corsicana with her father, the late Judge S. M. Kerr, in 1852, near sixty-nine years ago, and had lived here continuously since.

She is survived by her husband and four children, Richard Duren of Amarillo, Mrs. S. E. Gideon of Pittsburg, Pa.; Mrs. Kate Adams of San Antonio, and Mrs. H. T. Jackson of Corsicana; by three brothers, Frank Kerr, S. M. Kerr, and Cal E. Kerr, and by two sisters, Mrs. Mary Taylor and Mrs. Abe Mulkey.

The funeral took place at 4 o'clock this afternoon from the home and was largely attended, and there were many beautiful floral offerings. Rev. W. T. Ingram of the Cumberland Presbyterian Church officiated, W. A. Hammett, C. T. Banister, W. P. McCammon, Luther A. Johnson, Prince McClellan and A. O. Smith acted as pall bearers.

Notes:
---
Arcadius Hord Kerr
Dec. 18, 1876 - Oct. 24, 1931

A. H. KERR FOUND DEAD AT HIS HOME SATURDAY MORNING

FUNERAL SERVICES FOR PROMINENT BUSINESS MAN TO BE HELD SUNDAY

Funeral services for A. H. Kerr, aged 54 years, native of Corsicana, well known business and civic leader, who was found dead Saturday morning at 9:45 o'clock at the family home by Mrs. Kerr, will be held from the home, 2003 West Third avenue, Sunday afternoon at 4:30 o'clock with interment in Oakwood cemetery. The services will be conducted by Rev. W. R. Hall, pastor of the First Presbyterian church.

Mr. Kerr was a capitalist banker and had many other business and commercial interests in addition to the loan and investment business he had conducted here for several years. He was in the jewelry business for about 20 years prior to entering the loan and investment field several years ago.

Surviving are his wife, two brothers, R. R. Kerr, San Antonio and J. M. Kerr, Corsicana; a niece, Mrs. J. L. Hamilton, Fort Worth, and a number of other relatives.

Mr. Kerr was an active member of the Corsicana Lions Club, Chamber of Commerce, Corsicana Country Club and other organizations here.

The Sutherland Funeral Home will direct the funeral services.

Pallbearers will be E. M. Polk, Sr., Charlie Holloway, C. A. Vaughn, E. H. Kimball, Dallas; Harry Blanding and Tom Pinkston.

Notes:
---

FUNERAL SERVICES SUNDAY AFTERNOON FOR A. H. KERR

Funeral services for A. H. Kerr, aged 54 years, native of Corsicana, prominent in civic and business circles for more than a quarter of a century, whose body was discovered in his garage by his wife shortly before 10 o'clock Saturday morning were held Sunday afternoon at 4:30 o'clock from the family home, 2003 West Third avenue, with interment in Oakwood cemetery. The services were conducted by W. R. Hall, pastor of the First Presbyterian church here.

Mr. Kerr was a member of the Lions club, chamber of commerce and other civic organizations. He had extensive real estate, personal, bank and other business interests and prior to the entering of the loan and investment business several years ago, was in the jewelry business for many years.

Surviving are his wife, two brothers, H. R. Kerr, San Antonio and J. M. Kerr, Corsicana; a niece, Mrs. J. L. Hamilton, Fort Worth; and a number of other relatives.

Pallbearers were E. M. Polk, Sr., and Charlie Holloway, C. A. Vaughn, E. H. Kimball, Dallas; Harry Blanding, and Tom Pinkston.

The funeral was directed by the Sutherland Funeral Home.

Notes:
---
Frances (Harwell) Kerr


Jun 3, 1891 - Feb 10, 1972

Mrs. Kerr

Funeral services for Mrs. Frances Kerr, who died Thursday at Paulyne's Convalescent Home, will be held Friday at 2 p.m. at the Corley Funeral Chapel.

A native of Navarro county, Mrs. Kerr had lived in Corsicana most of her life. She was a retired nurse and a member of the Methodist church.

Surviving are one son, James Kerr of Dallas, and three grandchildren.

Notes:
--

Mrs. Kerr

Funeral services were to be at 2 p.m. Friday at the Corley Funeral Home for Mrs. Frances Kerr, retired nurse, who died Thursday. The Rev. Dale Rider officiated. Burial was in Oakwood cemetery.

A native of Navarro county, she had lived most of her life in Corsicana and was a member of the Methodist Church.

She is survived by one son, James Kerr of Dallas, and three grandchildren.

Pallbearers were Tom Eady, L. M. Morton, M. H. Statham, Alton Truett, John H. Montfort and W. B. Waddell.

Notes:
---
John Mortimer "Mortie" Kerr
Nov 1, 1874 - Jul 15, 1935

J. MORTIE KERR, NATIVE CORSICANAN, DIED LATE MONDAY

FUNERAL OF POPULAR CITIZEN WILL BE HELD ON WEDNESDAY MORNING

Funeral services for J. M. Kerr, aged 60 years, native of Corsicana and long prominent in business, church and civic circles of the city, who died in the Corsicana Hospital and Clinic Monday afternoon at 6 o'clock after an illness of several days will be held from the family home, 220 West Fourth avenue, Wednesday morning at 10 o'clock. Burial will be in Oakwood cemetery.

The rites will be conducted by Rev. S. R. Standifer, pastor of the Cumberland Presbyterian church; Rev. T. Edgar Neal, pastor of the First Methodist church and Rev. W. R. Hall, pastor of the First Presbyterian church.

Mr. Kerr was born at the site where he resided all of his life. He was engaged in the hardware business for many years, but during the past several years had looked after his real estate interests.

At the time of his death, Mr. Kerr was a member of the Corsicana Y. M. C. A board of directors, an elder in the Cumberland Presbyterian church and a director of the Corsicana Grader and Machine Company. He formerly was a director of the Corsicana Country Club.

Surviving are his wife, a daughter, Miss Virginia Kerr, Corsicana; a brother, Ray Kerr; a niece, Mrs. J. B. Hamilton, Fort Worth; a cousin, Miss Mallie Hord, Ennis and other relatives.

Active pallbearers will be W. E. Slaughter, W. T. Stokes, Pat Ramsey, H. B. Bomar, J. G. Comfort, J. S. Murchison, Murphy Williams and Mendel Marks.

Honorary pallbearers will be friends of the family.

The funeral will be directed by the Sutherland-McCammon Funeral Home.

Notes:
---

FUNERAL SERVICES FOR J. M. KERR HELD WEDNESDAY MORNING

LIFE-LONG RESIDENT OF CORSICANA PASSED AWAY ON MONDAY EVENING

Funeral services for J. M. Kerr, aged 60 years, retired business man, who died in a local hospital Monday night following a short illness, were held from the family home, 22o West Fourth avenue, Wednesday morning at 10 o'clock, with interment in Oakwood cemetery. The rites were conducted by Rev. S. R. Standifer, pastor of the Cumberland Presbyterian church; and Rev. W. R. Hall, pastor of the First Presbyterian church.

Mr. Kerr was born and lived his entire life at the same location.

Prior to his retirement several years ago, Mr. Kerr was engaged in the hardware business. He was an elder in the Cumberland Presbyterian church, a director of the Corsicana Y. M. C. A., and a director of the Corsicana Grader and Machine Company. He formerly was a director of the Corsicana Country Club and long had been prominent in the business, religious and financial circles of the community.

Surviving are his wife, a daughter, Miss Virginia Kerr, Corsicana; a brother, Ray Kerr; a niece, Mrs. J. B. Hamilton, Fort Worth; a cousin, Miss Mallie Hord, Ennis and other relatives.

Pallbearers were W. E. Slaughter, W. T. Stokes, Pat Ramsey, H. B. Bomar, J. G. Comfort, J. S. Murchison, Murphy Williams and Mendel Marks.

Friends of the family were honorary pallbearers.

The funeral was directed by the Sutherland-McCammon Funeral Home.

Notes:
--

Relatives, Friends, From Out of Town at Kerr Funeral

The impressive funeral services for the late Mr. J. M. Kerr Wednesday morning, conducted by Rev. S. R. Standifer, pastor of the Cumberland Presbyterian church, assisted by the Rev. T. Edgar Neal, pastor of the First Methodist church, and the Rev. R. W. Hall, pastor of the First Presbyterian church, was largely attended by surviving friends and loved ones.

Among the out of town relatives present were Mr. and Mrs. W. R. Anderson of Greenville, Mrs. Roy Butler, Oklahoma City; Mr. J. E. Anderson and Miss Marirette Anderson, Cleburne; Mr. and Mrs. J. D. Hamilton, Fort Worth; Mrs. Ella Bonner, Mexia; Miss Hattie Hoard, Ennis, and Mr. and Mrs. Stanley Kerr, Dallas.

Notes:
---
Ira James Kerr
1881 - Oct. 13, 1964

Ira Kerr, 83, Dies Tuesday At Louisville

Ira Kerr, 83, native of Corsicana, son of the late Mr. and Mrs. T. P. Kerr, pioneer Corsicana residents, died in Louisville, Ky. Tuesday night following a several months' illness.

Funeral services will be held Thursday at Louisville, a sister-in-law, Mrs. Lloyd G. Kerr, of Corsicana has been advised. He was a brother of the late Lloyd Kerr of Corsicana and the late Stanley Kerr of Dallas.

Surviving are his wife of Louisville; a daughter, Mrs. Don Shaw, Santa Monica, Calif.; two grandchildren and a number of nieces, nephews and other relatives.

Notes:
---
Albert Sidney Kerr


Mar 22, 1879 - Dec 17, 1931

FORMER RESIDENT NAVARRO COUNTY IS KILLED AT HUMBLE

FORMER RESIDENT—Albert Sidney Kerr, age 51 years, was instantly killed Thursday morning when he became entangled in a fly wheel of a gasoline engine which he was operating in the oil fields at Humble, according to word reaching friends here.

The body will be brought to Corsicana for burial but complete arrangements have not been completed, it has been announced.

Mr. Kerr was the son of the late J. C. R. Kerr, and was well known in this county.

Surviving are two brothers, E. E. Kerr of Dallas and S. R. Kerr of San Angelo; three sisters, Mrs. R. S. Ware, Mrs. Jessie Hays and Mrs. E. T. Roberts, all of Dallas.

Notes:
---

FUNERAL SERVICES HELD SATURDAY FOR FORMER RESIDENT

Funeral services for Albert Sidney Kerr, aged 52, oil company employe at Humble, who was killed Thursday morning when he became engaged in the fly wheel of a gas engine, were held Saturday afternoon at 2 o'clock from the parlors of the Sutherland funeral home. Rev. H. R. Allen, pastor of the Cumberland Presbyterian church, conducted the rites. Interment was in Oakwood.

The deceased was a former resident of Corsicana, and was the son of the late J. C. R. Kerr. He was well-known in Corsicana. He is survived by two brothers, E. E. Kerr of Dallas and S. R. Kerr of San Angelo; three sisters, R. S. Ware, Mrs. Jessie Hays, and Mrs. E. T. Roberts, all of Dallas.

Pallbearers included E. K. Moores, Cal E. Kerr, J. M. Kerr, John Mitchell, Street Mitchell.

Notes:
---
Robert Stratton Neblett
May 2, 1901 - May 10, 1965

R. S. Neblett, 64, Dies Monday In Ft. Myers, Fla.

FT. MYERS, Fla., May 11—(Spl)—Robert Stratton Neblett, 64, retired engineer with General Electric Co. for 36 years, Schonectady, N. Y., died Monday afternoon here. He and his wife were visiting the Shell Basket, Sanibel Island, Fla.

Memorial services will be held at 10 a.m. Wednesday at the Sanibel Community Church with Rev. Thaddeus E. Allen, pastor, officiating.

Neblett was a 1918 graduate of Corsicana High School and also was a graduate of Massachusetts Institute of Technology.

He was a member of the Corsicana Lodge No. 174, A. F. and A. M., American Society of Mechanical Engineers, American Society of Naval Engineers, Society of Naval Architects and Marine Engineering, American Institute of Electrical Engineering, and Union Presbyterian church in Schenectady.

Surviving are his wife, Mrs. Alice Kerr Neblett, a sister. Mrs. Jack Hagar, Rockport, and other relatives.

Harvey Funeral Home directs.

Notes:
---
Louisa P. "Lou" (Kerr) Mulkey
Mar 11, 1853 - Oct 6, 1932

MRS. ABE MULKEY DIED LATE THURSDAY AFTER LONG ILLNESS

NATIVE OF CORSICANA AND WIVE OF NOTED EVANGELIST BURIED FRIDAY

Funeral services for Mrs. Louisa Kerr Mulkey, aged 79 years, native of Corsicana and widow of the late Rev. Abe Mulkey, noted Methodist evangelist, who died at her home, corner North Twelfth street and West Third avenue, Thursday afternoon at 5 o'clock, following an illness of eight years, were held from the First Methodist church Friday afternoon at 3:30 o'clock with burial in Oakwood cemetery. Mrs. Mulkey had been in ill health for several years and had been bed-ridden for the past two years following a stroke of paralysis.

Mrs. Mulkey was the daughter of the late Mr. and Mrs. S. H. Kerr, who came to Corsicana in the early days. She was born at the site where she has lived for many years, March 11, 1853, and spent a greater part of her life in Corsicana. After Mrs. Mulkey had purchased the Old Kerr home, she erected her present residence. The old home was also used as a school in the early days.

After her marriage to Abe Mulkey, they moved to Waxahachie where they made their home for several years while Mr. Mulkey engaged in the general merchandise business. He also was a merchant here.

Teamed With Husband.
As evangelists, the team of "Abe and Louisa" gained wide recognition over the entire Southwest and were largely responsible for the establishment of the Methodist orphanage at Waco. The Mulkeys made a number of substantial contributions to the orphanage and conducted a number of campaigns in the interest of the home.

Mrs. Mulkey aided with the personal work, with the singing and also with the speaking. After the death of her husband in 1912, Mrs. Mulkey has made her home here.

For the past several years she has been afflicted with a nervous disorder that affected her lower limbs, making it almost impossible for her to walk. In the summer of 1929, she suffered a slight stroke of paralysis and had been bed-ridden since that time.

Form ""Shut-in Club"
Knowing first-handedly the loneliness of a shut-in, Mrs. Mulkey formed the "Shut-in Club" several years ago and devoted considerable effort to the work. Notes of cheer, information about old friends, some bit of reading that might interest were sent to others who were confined to their homes here and elsewhere. At rare intervals she even managed to get in her car and visit the other members of the club, cheering them along.

One child, Dr. Royall Mulkey, was born to Rev. and Mrs. Mulkey. He practiced dentistry in Corsicana until his death several years before that of his father.

Surviving are three brothers, Frank S. Kerr, S. M. Kerr and Cal E. Kerr, all of Corsicana; seven nieces, Mrs. H. T. Jackson, Corsicana; Mrs. Kate Duren Adams, San Antonio; Mrs. Alger Jones, Kilgore; Mrs. Helen McShane, Corsicana; Mary Louis Kerr, Corsicana; Mrs. Robert L. Turner, Nacogdoches, and Mrs. Harry C. Davis, Corsicana; two nephews, Wright Kerr, Seattle, Wash., and Lomax Kerr, Dallas, and a number of other relatives, including Mrs. Sam Sparks of Austin, widow of Dr. Royal Mulkey.

The funeral services were conducted by Dr. A. D. Porter, presiding elder of the Waco Methodist district, and Dr. John W. Bergin, pastor of the First Methodist Church here.

Pallbearers were W. F. Barnett, Waco, superintendent of the Methodist Orphanage; Ab. Haslam, W. H. Decherd, George Whytle, J. A. Jarrell, W. P. McCammon, R. N. Elliott, A. S. Vann and W. E. Pugh. Honorary pallbearers were friends of the family.

The funeral arrangements were directed by the Sutherland-McCammon Funeral Home.

Notes:
---
Ida Lee (Kerr) Ware
Oct 8, 1874 - Jul 18, 1953

Mrs. R. S. Ware Dies Saturday

Mrs. Robedrt Stewart Ware, 78, former Corsicana resident, died in Dallas Saturday morning.

Funeral services will be held at Oakwood cemetery here Sunday at 2 p.m. where interment will be made.

The rites will be conducted by Dr. Matthew H. Arnold, pastor of the Westminster Presbyterian church.

Surviving are three daughters, Mrs. A. M. Higgs and Mrs. K. N. Fancher, both of Dallas, and Mrs. A. D. Gaston, Austin; three grandchildren; two sisters, Mrs. E. T. Roberts, Houston, and Mrs. Jesse Hays, Dallas; a brother, Ewell Kerr, Dallas, and other relatives.

McCammon will direct.

Notes:
--

Mrs. R. S. Ware Rites Sunday

Funeral services for Mrs. Robert Stewart Ware, 78, who died in Dallas Saturday morning were held Sunday at 2 p.m. at Oakwood cemetery her where interment was made.

The rites were conducted by Dr. Matthew H. Arnold, minister of the Westminster Presbyterian church.

Surviving are three daughters, Mrs. A. M. Higgs and Mrs. K. N. Fancher, both of Dallas, and Mrs. A. D. Gaston, Austin; three grandchildren; two sisters, Mrs. E. T. Roberts, Houston, and Mrs. Jesse Hays, Dallas, and a brother, Ewell Kerr, Dallas.

McCammon directed.

Notes:
---
Milo Elmo Woodrow
May 2, 1878 - Feb 26, 1946

M. E. WOODROW DIED SUDDENLY TODAY IN CORSICANA CLINIC

HEART ATTACK PROVES FATAL CORSICANA COTTON MILLS' OFFICIAL

M. E. Woodrwo, aged 67 years, prominent textile executive, 518 West Sixth avenue, died in the Corsicana Hospital and Clinic shortly after noon Tuesday. Funeral arrangements had not been completed at press hour.

A native of Iowa, he came to Sherman before reaching his majority and was in the cotton business several years before becoming connected with a cotton mill in Sherman. He came to the Corsicana Cotton Mills in 1911 and has been vice president and general manager since that time. He was recognized as one of the leading textile executives in the country.

Woodrow suffered a heart attack Sunday and was admitted to the Clinic. He was reported to have said he wanted to take a nap after his noon meal and died a few minutes later.

Surviving are his wife, a daughter, Mrs. Kirby Wilson; two grandsons, Ward Allen and Michael Wilson, all of Corsicana; a brother, O. H. Woodrow, Sherman, and other relatives.

He was a member of the Christian Church.

McCammon Funeral Home will direct arrangements.

Notes:
---

Funeral Rites For M. E. Woodrow Held Wednesday

Funeral services for M. E. Woodrow, 67, vice president of the Corsicana Cotton Mills, who died Tuesday afternoon at the Corsicana Hospital and Clinic, were held from the McCammon Chapel Wednesday afternoon at 4 o'clock. Burial was in Oakwood cemetery. The rites were conducted by Rev. Andres Byers, pastor of the First Presbyterian church, assisted by Rev. W. O. Harmon.

Born in Iowa, Woodrow came to Sherman in his teens and after a few years in the cotton mill in Sherman forming an association with E. E. Sheehey, that continued until the present time. Woodrow and Sheehey came to Corsicana in 1911 when Woodrow became vice president and general manager. Sheehey is secretary-treasurer of the company. Woodrow was recognized as one of the leading textile executives of the section.

The Cotton Mills were closed Wednesday.

Woodrow suffered a heart attack Sunday and went to the Clinic. He died shortly after his noon meal Tuesday.

Surviving are his wife, a daughter, Mrs. Kirby Wilson, two grandsons, Ward Allen and Michael Wilson, all of Corsicana; a brother, O. H. Woodrow Sherman, and other relatives.

Pallbearers were Otto Smith, E. C. Sears, Sydney Marks, H. D. Johnson, J. N. Garitty, Dr. Wm. T. Shell, Jr., Tom Pinkston and F. W. Smith

Notes:
--

RESOLUTION ON M. E. WOODROW

Born May 2, 1878—Died February 26, 1946.

The following resolution was read and adopted at the general meeting of the Corsicana Cotton Mill held Wednesday, March 14, 1946, relative to the passing of its friend and business associate, Mr. M. E. Woodrow.

On Tuesday, February 26, 1946, Mr. M. E. Woodrow passed to his eternal reward. Having been identified with the Management of this Mill for many years, Mr. Woodrow in passing. Left us keenly. Where in his value to the industry and we realize full well what an irreparable loss we have sustained.

THEREFORE BE IT RESOLVED: That in Mr. M. E. Woodrow's passing, not only do those who have been identified with him in all departments regret his sudden demise, but the industry as a whole will lose one of the most outstanding Textile Executives in the Southwest.

Quiet and reserved, yet of a sympathetic nature, he gave generously of his means to all worthwhile organizations. Through his ability he was responsible for the Corsicana Cotton Mill's being recognized as one of the largest of its kind in the Southwest, thereby being a big factor in the development of the community life of our city.

BE IT FUTHER RESOLVED; That we extend to the family of our dear friend our sincere sympathy, and we ask that they seek consolation in the love of Him who doeth all things well.

That a copy of this resolution be sent the family and also be made a matter of record in the minutes of the Corporation's books.

Respectfully submitted

Sydney Marks

Harry D. Johnson

Notes:
---
Robert Stewart Ware
Sep 9, 1862 - Apr 3, 1928

FORMER RESIDENT CORSICANA DIES IN DALLAS TUESDAY

Robert S. Ware, aged 64 years, former resident of Corsicana, died in Dallas, Tuesday morning at 6:45 o'clock following a lingering illness, and the remains will be brought to Corsicana Wednesday afternoon and interment made in Oakwood cemetery at 2 o'clock. Funeral services will be held in Dallas prior to the bringing of the body here for burial.

He resided in Corsicana for a number of years and was the partner W. L. Kerr in the harness business.

Surviving are his wife, three daughters, Mrs. A. M. Higgs, Dallas; Mrs. Dick Gaston, Austin; and Miss Ruby Ware, Dallas; one brother, Ed Ware, Roane; one sister, Mrs. Jerry Brown, Knox City, and other relatives, Mr. Ware is a brother-in-law to Mrs. W. I. Kerr.

Notes:
---
REMAINS FORMER CORSICANAN WERE BURIED HERE TODAY

Funeral services for Robert S. Ware aged 64 years, former resident of Corsicana, who died in Dallas Tuesday morning at 6:45 o'clock following a lingering illness, were held in Dallas and the remains brought to Corsicana where interment was made Wednesday afternoon at 2 o'clock.

Mr. Ware resided in Corsicana for a number of years and was the partner of W. l. Kerr in the harness business.

Surviving are his wife, three daughters, Mrs. A. M. Higgs, Dallas; Mrs. Dick Gaston, Austin; Miss Ruby Ware, Dallas; one brother, Ed Ware, Roane; one sister, Mrs. Jerry Brown, Knox City, and other relatives. Mr. Ware was a brother-in-law of Mrs. W. I. Kerr.

Notes:
---
Marie Ellen (Roberts) Darling
Apr 7, 1844 - May 25, 1916

VENERABLE LADY DEAD

Former Resident of Corsicana Died In San Antonio

Mrs. E. C. Huckabee received a telegram at 3:30 this afternoon notifying her of the death in San Antonio today of Mrs. M. E. Darling, a former resident of Corsicana. The remains will arrive here Saturday morning and interment will take place in Oakwood, beside the bodies of her husband, a son and a daughter. Funeral arrangement will probably be announced tomorrow.

The deceased was a kindly, intelligent and polished lady who during her long life drew about her a large circle of friends and all who knew her will regret to learn of her death although she had reached a ripe old age.

Notes:
--

WILL BE BURIED HERE.

Mrs. M. E. Darling Died in San Antonio Thursday afternoon at 2:15 o'clock at San Antonio, Texas at the age of 72 years.

Mrs. Darling has been a resident of Texas since 1885, and made her home here for about fifteen years. Since her husband's death she has been living with her daughters in various parts of the State, and spending a few months in Tishomingo, Oklahoma. At the time of her death she was a member of Tarrant County Chapter of the Order of Eastern Star.

Mrs. Darling was born April 7, 1844, at New Iberia Louisiana. Her Maiden name was Marie Ellen Roberts. She married J. W. Darling in April 1861, and resided in Louisiana until after the civil war, when they moved to Illinois. In 1885 they came to Corsicana, making this place their home for Mr. Darling.

While visiting one of her daughters, Mrs. Henry McWhenney, at San Antonio, in January, she suffered a stroke of paralysis from which she never recovered. Mrs. Darling's surviving children are:

Mrs. H. McWhenney, San Antonio; Mrs. M. S. Handy, Whitney; Mrs. William Craven, Pampa; F. W. Darling, Waco, and Mrs. Robert Williams, Dallas.

Interment will be in the family lot in Oakwood cemetery here. Funeral arrangements will be announced later.

Notes:
--
FUNERAL LARGELY ATTENDED.

Remains of Mrs. M. E. Darling Laid to Rest in Oakwood.

The remains of the late Mrs. M. E. Darling arrived at 9:30 this morning from San Antonio and the funeral took place from the residence of Mr. and Mrs. E. C. Huckabee, 616 North Thirteenth street, at 3:30, and was largely attended. There were many beautiful floral offerings, coming from San Antonio, Oak Cliff, Dallas, and Corsicana. Rev. Charles Oberschmidt conducted the funeral services, and Mrs. Henry Robbins lead the singing.

A woman who was devoted, loved by a large circle of friends who had been drawn about her by her beautiful life, has gone to a rich reward, and all who knew her in life will ever cherish fond memories of her lovable character and sweet, refined manners, and pure and noble sentiments.

The daughters of the deceased, accompanied by their husbands, who were here to attend the funeral were, Mr. and Mrs. M. S. Handy, Whitney; Mr. and Mrs. Robert Williams and son, Robert, Dallas, and Mr. and Mrs. H. McWhenney of San Antonio.

Mrs. C. H. Russell of Lancaster and Mrs. Kate Etheridge of Dallas, were also here to attend the last sad rites.

Notes:
---
Myra (Waterhouse) Hicks
Mar 15, 1836 - Mar 14, 1916

Remains Interred Today.

The remains of the late Mrs. Mary Hicks, who died at Chandler yesterday, were brought here over the Cotton Belt this morning and were taken to the home of her grandson, Dave Robinson, 417 West Ninth avenue and the funeral took place from the First Methodist church this afternoon at 3 o'clock, with interment in Oakwood. The venerable lady was interred on her eightieth birthday. She had lived in Navarro and Corsicana for more than fifty years and recently went to live with her only living child, J. R. Hicks, who is agent at Chandler for the Cotton Belt railroad. Besides the son mentioned, the deceased leaves four grandsons, James, Guy, Dave and Will Robinson, whom she raised, and all of whom are residents of Corsicana.

Notes:
---
DIED IN CHANDLER.

Body Will Arrive Here on the Cotton Belt Tomorrow

Mrs. Myra Hicks, who would have been eighty years old tomorrow, died in Chandler, Texas today and the body will arrive in this city tomorrow morning on the Cotton Belt train. The funeral arrangements had not been announced at press hour.

The deceased was well known here and was the grandmother of J. B. Guy and Dave Robinson, and had other relatives in this city. She moved to Texas in 1840 and to Navarro county in 1853, spending many years in the county before coming to Corsicana to reside, and is numbered among the county's oldest settlers. Her husband was buried here several years ago and her body will be laid beside that of her companion in Oakwood cemetery.

Notes:
---
Ida E. (Haskins) Page
Sep 23, 1861 - Apr 11, 1916

Mrs. Ida H. Page, wife of County Surveyor W. H. Page, died at the family home, 1556 West Collin Street, this morning after a long illness. The deceased, who was a native of LeRoy, New York, was 53 years of age, and had been a resident of Corsicana for a number of years, and had many friends who ministered to her during her long illness, and are saddened by her death.

The funeral will take place tomorrow from the home of Mrs. G. A. Hofstetter, 321 West Fourth avenue, with interment in Oakwood.

Rev. Chas. F. Scofield will officiate and Messrs. W. M. Elliott, A. L. Hampton, W. F. Colquitt, W. T. McKee, H. E. Spalding and W. H. Hastings will act as pall-bearers.

Notes:
-----

Remains Interred This Morning.

The remains of the late Mrs. W. H. Page were interred in Oakwood this morning, the funeral taking place from the home of Mrs. G. A. Hofstetter, corner of West fourth avenue and North Thirteenth street, at 10 o'clock. A large procession of friends followed the body to its last resting place and there were many beautiful floral offerings.

Notes:
---
Ida A. Perfield
Dec 27, 1880 - Jan 12, 1974

Mrs. Perfield

Funeral arrangements are pending at Corley Funeral Home for Mrs. Ida Perfield, who died Saturday afternoon at her residence, 1706 W. Collin St. She was a longtime resident of Corsicana. Her survivors were not immediately known at Corley's.

Notes:
---

Police Beat

Sgt. G. W. Pritchett investigated the discovery of Mrs. Ida Perfield, 93, 1706 W. Collin St., found dead at her home Saturday afternoon by friends who were checking on the elderly woman who lived alone. Chief Massey said police summoned Justice of the Peace, W. H. Tipton to conduct an inquest in which he ruled death by exposure.

Notes:
---

Mrs. Perfield

Funeral services will be held at 11 a.m. Tuesday at the Corley Funeral Home Chapel for Mrs. Ida Perfield, 93, of Corsicana, who died Saturday afternoon at her residence.

The Rev. James Zigler, St. Johns Episcopal Church rector, will officiate, and burial will be at Oakwood Cemetery.

No known survivors are listed.

Notes:
--

Miss Perfield

Funeral services were held Tuesday morning at the Corley Funeral Home Chapel for Miss Ida Perfield, 93, of Corsicana, who died Saturday afternoon at her residence.

The Rev. James Sigler, St. John Episcopal Church rector, officiated, and burial was at Oakwood Cemetery.

No known survivors were listed.

Notes:
---
Myrtle (Berry) Bunch
1872 - Apr 6, 1916

Remains Were Interred in Oakwood Today.

Mrs. Myrtle Bunch, aged 44 years, wife of John Bunch, an employe of the Magnolia Petroleum Co., died at the family home, 1044 South Seventeenth street, at 5:30 yesterday afternoon, after a long illness of tuberculosis and the remains were interred in Oakwood this afternoon at 1:30, with Rev. B. W. Vining officiating, and H. H. Castalow, J. E. Treithart, R. C. Richardson, Sam Spikes, Tom Moore and W. B. Baker acted as pall-bearers.

A large procession followed the remains to their last resting place and many pretty flowers were deposited above her bier.

Notes:
---
Capt. Walter Jones Blackmon
Oct 2, 1847 - Apr. 6, 1916

PROMINENT CITIZEN DEAD.

Passes Away Suddenly After Many Months of Ill Health.

Capt. Walter J. Blackmon, a resident of Navarro county since 1860, died suddenly at his home, 1141 West Collin street, at 5:30 yesterday afternoon. Deceased had been in ill health for many months, but he was down town yesterday morning, and a few moments before his death yesterday afternoon he was looking after domestic matters in his back premises. His son, Paul Blackmon, met him coming into the house and he complained of a severe pain in his side at the stomach. His son helped him to his bed, but before the son could get his clothing all off, the father had breathed his last.

Capt. Blackmon came to this county with his father, Dr. Blackmon from Wilcox county, Alabama, in 1861, and in that year he enlisted as a soldier in the Confederate army in the company of Capt. E. R. Bradley, and served throughout that memorable struggle. During his long residence here, the deceased, who would have been sixty-nine years old in October next, filled a number of important trusts, and in all his acts, public and private, he stood out prominently as a man among men. He was a good citizen, a good neighbor, a sincere friend, and a loving father and affectionate husband. All who knew him will regret to learn of his death, and his memory will live long in Corsicana and Navarro county.

Surviving the deceased are two children, Paul Blackmon and Miss Bertha Blackmon, one brother, Jack Blackmon, and a daughter-in-law, the widow of his son, Spencer Blackmon.

The funeral will take place tomorrow morning at 10 o'clock from the home, with interment in Oakwood. His pastor, Rev. Charles Oberschmidt, of the First Presbyterian church, will officiate.

The following will act as pallbearers: Honorary—J. H. Galbreath, J.J. Hall, R. B. Caldwell, Aaron Ferguson, H. L. Scales, W. T. Parker, R. C. Marshall and H. C. Nash.

Active—J. A. Thompson, E. A. Johnson, Will S. Knight, J. D. Cunningham, C. H. Allyn, C. M. Thornell, Bee Kenner and Joe Greenlee.

Notes:
--

Good Citizen Is Buried.

The remains of the late W. J. Blackmon were interred in Oakwood at 10 o'clock this morning after funeral services at the home by Rev. Charles Oberschmidt. A large number of friends attended the last sad rites and there were many beautiful flowers.

Notes:
---
Elbert Workman Munsey
Jan 22 1870 - May 2 1916

WELL KNOWN CITIZEN DEAD.

After Many Months of Ill Health Death Ensues.

Dr. E. W. Munsey, one of Navarro county's best known citizens, passed away at his home 1823 W. Seventh avenue, at 2 o'clock this morning, after several months of ill health, the last two of which he was confined to his home. For the past two weeks the deceased was apparently improving, and he had been able to be up and about the house, until taken suddenly worse yesterday afternoon.

The deceased came to Texas when a young man and for several years taught school in Ellis county. While teaching he studied medicine, and after the proper course, graduated in that profession and went to Western Texas. Some sixteen or eighteen years ago he came to this county and practiced his profession in the Drane community for several years most successfully. About twelve years ago he located in Corsicana, and with his brother, B. B. Munsey, he engaged in the real estate and loan business, in which he was decidedly successful. At the time of his death he was connected with three banks, not only as a stockholder, but as an official. These banks are located at Alma, Purdon and Dawson. In addition to these interests the deceased owned considerable farm lands in the county.

Surviving the deceased is his widow and little daughter, his brother, B. B. Munsey, and a sister whose home is in Illinois, and who will arrive here tomorrow to attend the funeral.

The funeral service has been changed from 10 a.m. to 3 p.m. tomorrow and will take place from the home. Rev. J. A. Whitehurst, formerly pastor of the First Methodist church here, will have charge of the services at the house, and the Elks will officiate at the grave. The following will act as pall-bearers:

Active—Gus Dunn, J. R. Dunn, P. D. Williams, W. A. Stockard, H. C. Nash, C. L. Jester, Dexter Hamilton, Arthur Elliott.

Honorary—F. N. Drane, Mit Sowell, S. M. Kerr, J. H. Gaibreath, C. H. Allyn, J. L. Whiteselle and C. E. King.

Attention Elks.

The Elks Lodge will have charge of the burial of Brother E. W. Munsey tomorrow at 3 p.m. All officers and Elks are requested to be at the Elks Club rooms in the afternoon at 2:30 and march to the funeral in a body.

SIDNEY MARKS, E. R.

Notes:
--

Funeral Largely Attended.

The remains of the late Dr. E. W. Munsey were laid to rest in Oakwood this afternoon after funeral services at the house conducted by Rev. J. A. Whitehurst of Waco, a former pastor of the First Methodist church here. At the home there was a large attendance of neighbors and friends and many others met the funeral procession at the grave where the beautiful Elks funeral service was rendered. There were many beautiful flowers sent in by friends of the family and those who knew and esteemed the deceased in life.

Notes:
---

The committee on resolutions expressing the sentiments of the League on the death of Dr. Munsey, reported as follows, the report being unanimously adopted:

We, your committee appointed for the purpose, beg leave to submit the following resolutions on the death of Dr. E. W. Munsey;

Whereas the Supreme Ruler of the Universe has seen fit to call from his work upon earth to his heavenly home our friend and fellow worker, Dr. E. W. Munsey, and appreciating his valued services to the Corsicana Business League and the community at large during his active and useful life, be it,

Resolved, that the Corsicana Business League expresses great sorrow over the loss of such a valued citizen and friend, who worked so faithfully as a member of the Agricultural Committee of the League. He was at all times in perfect accord with the progressive spirit of the League in every undertaking and was ever willing to respond to the call of duty wherein there was an opportunity for the betterment of town and county. Dr. Munsey was an active committeeman and filled his office with satisfaction to all, as well as gave freely of his earthly possessions to the betterment of mankind. It is with sorrow that the committee is forced to record the cessation of his activities here but we are sure that he has received the reward of having done his work well.

Resolved further, that a copy of these resolutions be entered upon the minutes of the Corsicana Business League, a copy sent to the family of the deceased and a copy be furnished the press.

LOWRY MARTIN,
J. W. CARPENTER,
R. D. JOHNSON,
Committee.

Notes: