HARDY, RUFUS (1855 - 1943)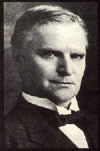 Representative from Texas; born near Aberdeen, Monroe County, Miss., December 16, 1855; attended private schools in Texas and Somerville Institute in Mississippi; was graduated from the law department of the University of Georgia at Athens in 1875; was admitted to the bar the same year and commenced practice in Navasota, Tex.; moved to Corsicana, Navarro County, Tex., in 1878; prosecuting attorney of Navarro County 1880-1884; district attorney for the thirteenth judicial district 1884-1888; district judge from 1888 to December 1896, when he retired; chairman of the Texas Sound Money Democracy in 1896; resumed the practice of law in Corsicana, Tex.; elected as a Democrat to the Sixtieth and to the seven succeeding Congresses (March 4, 1907-March 3, 1923); chairman, Committee on Expenditures in the Department of the Navy (Sixty-second through Sixty-fifth Congresses); was not a candidate for re-nomination in 1922; resumed the practice of his profession; died in Corsicana, Tex., March 13, 1943; interment in Oakwood Cemetery, Corsicana, Texas.
Notes:
---
HARDY, RUFUS (1855-1943)
Rufus Hardy, congressman, son of George Washington and Pauline J. (Whittaker) Hardy, was born in Monroe County, Mississippi, on December 16, 1855. In 1861 the family moved to a farm in the Brazos riverbottom near Millican, Texas. In 1871 with money partly earned by himself, Hardy entered Somerville Institute, a private school in Noxubee County, Mississippi. Later he attended the University of Georgia, where he graduated with a bachelor of law degree in 1875. In June 1876 he began to practice law in Navasota, Texas. In January 1878 he moved to Corsicana.
He was prosecuting attorney of Navarro County from 1880 to 1884, district attorney for the Thirteenth Judicial District from 1884 to 1888, and district judge from 1888 to December 1896. In May 1895 he attended a conference of the Texas Sound Money Democracy in Waco and was made chairman of the executive committee; he worked out a thorough organization for similar meetings in 1896. He served as a Democrat in eight consecutive sessions of Congress, from March 4, 1907, to March 3, 1923, then resumed his practice of law in Corsicana.
Hardy was married in February 1881 to Felicia E. Peck. He was an Elk, a Knight of Pythias, and an Episcopalian. He died at his home in Corsicana on March 13, 1943, and was buried in Oakwood Cemetery.
BIBLIOGRAPHY: Biographical Directory of the American Congress. John Henry Brown, Indian Wars and Pioneers of Texas (Austin: Daniell, 1880; reprod., Easley, South Carolina: Southern Historical Press, 1978). Annie Carpenter Love, History of Navarro County (Dallas: Southwestern, 1933). Chandler A. Robinson, The Collected Speeches of Judge Rufus Hardy (Corsicana, Texas, 1969). Chandler A. Robinson, Judge Rufus Hardy, Pioneer Texan (Corsicana, Texas, 1970).
Chandler A. Robinson
"HARDY, RUFUS." The Handbook of Texas Online. http://www.tsha.utexas.edu/handbook/online/articles/view/HH/fha69.html
Notes:
---
JOHNSON, Luther Alexander
Representative from Texas; born in Corsicana, Navarro County, Tex., October 29, 1875; attended the public schools and was graduated from the law department of Cumberland University, Lebanon, Tenn., in 1896; was admitted to the bar the same year and commenced practice in Corsicana, Tex.; prosecuting attorney of Navarro County 1898-1902; district attorney of the thirteenth judicial district of Texas 1904-1910; delegate to the Democratic National Convention in 1916; chairman of the Democratic State convention in 1920; elected as a Democrat to the Sixty-eighth and to the eleven succeeding Congresses and served from March 4, 1923, until his resignation on July 17, 1946; judge of the Tax Court of the United States from July 1946 until his retirement in September 1956; was a resident of Corsicana, Tex., until his death there on June 6, 1965; interment in Oakwood Cemetery, Corsicana, Texas.
Notes:
---
---
WILSON, Joseph Franklin
1901 - 1968 a Representative from Texas; born in Corsicana, Navarro County, Tex., March 18, 1901; attended the elementary school at Corsicana; at the age of twelve moved to Memphis, Tex. (in the Panhandle), and attended the public schools until 1916; during the First World War enrolled at Peacock Military College, San Antonio, Tex., from September 1917 to June 1918 and at Tennessee Military Institute at Sweetwater from September 1918 to June 1919, advancing through the grades to first sergeant; graduated from Baylor University Law School, Waco, Tex., in 1923; was admitted to the bar the same year and commenced practice in Dallas, Tex.; delegate to the Democratic National Convention in 1936; chairman of the Dallas County Democratic Executive Committee 1942-1945; district judge of the criminal district court of Texas in 1943 and 1944; elected as a Democrat to the Eightieth and to the three succeeding Congresses (January 3, 1947-January 3, 1955); was not a candidate for renomination in 1954; appointed judge of Criminal District Court No. 1, Dallas, Tex., in 1955, in which capacity he served until September 1968, when he retired due to illness; died in Dallas, Tex., October 13, 1968; interment in Hillcrest Memorial Park, Dallas TX.
---
KNOX, Doctor Rice
Reprinted from the Navarro County Scroll - 1960
Printed with permission of the Navarro County Historical Society
Fresh out of a Kirksville, Missouri medical school in 1885, Dr. Rice Knox more or less closed his eyes and chose Corsicana, Texas to begin his practice. He left Missouri that year with fifty dollars in his pocket, with which he paid for his trip to Texas.
Upon arrival in Corsicana, he conferred with the other doctors there. They felt that he should begin his practice in the nearby community of Cross Roads, as the people there had no doctor. The people of Cross Roads were happy to receive a doctor. One of the town's leading citizens, R. J. Sanders, furnish him with a plot of land and a two room frame building.
The doctor made one of the rooms his office and slept in the other one.
To be a physician in a small Texas community in 1885 was perhaps not the most attractive kind of work. The roads were bad and the distances were great. Seldom did he make as much as seven dollars a day. Usually he made much less.
the community of Cross Roads was to meet a strange fate in 1887 when the Cotton Belt Railroad built its branch line from Corsicana to Hillsboro. This line was located two miles north of Cross Roads, so the people moved the town to the railroad and abandoned the old location. They named the new town Frost in honor of a judge of that name.
Dr. Knox was to serve the rest of his life here. He built the home where the B. H. Griffins now live. Mrs. Griffin is his grandniece.
Dr. Knox had beliefs that did not seem to fall in line with perhaps the majority of people at that time. Many people misunderstood him. Perhaps that was because they did not know him well.
He was a great lover of dogs. In his later years he would often spend his time looking for the man that killed his last dog. Dr. Knox would always have a dog. Many amusing tales about him and his dog could be told.
One of his favorite dos was a small Spitz named "Devil". Dr. Knox was seeking revenge on someone's bulldog that had killed one of his dogs. He decided that he and Devil would avenge the death. he and Devil left home angrily and headed toward town. Yet, just as they got to town, Devil ran into the road and was run over by an automobile and killed.
Dr. Knox's first automobile was a Brush. When he first got it he used it on a call to Slay. Upon his return to town he told how he had managed to hit every bridge on the way out to Slay, but on the way in he missed the last bridge. "The tumblebug is both a gentleman and a scholar compared to that Brush", exclaimed the doctor.
Yet aside from these incidents, the doctor had his own philosophy of life. Perhaps the reader can gain some insight as to the beliefs of Rice Knox as they read these words he wrote upon the death of his beloved friend, J. A. Tullos:
Jim Tullos was the most honest and most kindly man I ever met. He belonged to a church and respected it, bust like most good Christians whom I have known, he knew little and cared less about creeds and doctrines."
Yet the ignorant, who did not know Dr. Knox, did not appreciate his beliefs. They thought he was wrong because he did not follow what they considered to be the one "true way." He was not dogmatic in the least.
In the year 1909 Dr. Knox started saving for a trip to Europe. This was quite a task on the income of a country doctor, yet by that summer, he had raised enough cash to take the trip.
He left Frost for Boston on Monday, June 7, 1909, and sailed at four o'clock on the twelfth. After four months in Europe, he returned to Frost on September 10.
As Dr. Knox grew older, he was confined to a wheel chair. When he died he had completed many years of service to this community as a family physician and friend.
"---I may state that one of the greatest pleasures of my present life are the occasional meetings with some of the 'old timers', now alas, so few, with whom I have borne the heat and burden of the day through long years as their chosen doctor. When I feel their kindly handclasps and hear their appreciative words, I feel their kindly handclasps and hear their appreciative words, I feel that it may be possible, even for me, that some good may have come out of Nazareth." -- Rice Knox
---
CROWDER FAMILY

From The Dawson Herald 1915

Aunt Kate Crowder died July 9, 1915 at age of eighty-three. She was born
Katie Booze in Virginia (1832 ) and had served as a slave in the family of
W H Dawson. Katie booze married Dick Crowder from North Carolina and they
brought tobacco seeds from there, planted them in Texas. They were
farmers.

*******************************

Their ten children were:

Frank
Rosia
Carie
Julia - Married Robert Tillis from Robertson Co and came to Dawson
in early 1900s. Robert and Julia Crowder Tillia had six
children:
George Tillis
Alberta Tillia
Robert Tillis Jr
Amon Tillis
Mellissa Tillis
Jimmy Marshall Tillis
Rebecca
Mary
Cook The 1900 Dawson Census listed
Cook Crowder 1869
Martha Crowder 1870
Willie Crowder 1886
Roy Crowder 1888
Charlie Crowder 1891
James Crowder 1894
Joe Crowder 1895
Aggie Crowder 1898
Calvin Crowder 1899
Jeff
Dick Jr
Solomon

A note concerning Cook Crowder

Mattie Belle Dempsey Matthews, wife of Dr. H. L. Matthews of Spring Hill, died in 1901, leaving five children: Virgil age 11, Willie Margie age 9, Fred Bell age 7, Carl age 5, and Kitty Vera age two. Dr. Matthews was busy with his practice of medicine and desperately needed someone to care for the five children and keep house. Carl Matthews often talked about how Cook Crowder ran the Matthews Household from 1901 until 1906 when Dr. Matthews married Miss Ida Fields of Raleigh, Texas.

Carl remembered how Cook Crowder cleaned the house, cooked the food, and disciplined the children as if they were his own. He remembered Cook asking what he wanted for breakfast and Carl would respond, "Syrup and eggs!" Carl ate syrup on his eggs until he died in 1970. He remembered the spankings that Cook Crowder gave and that he came to love Cook Crowder like he would have loved his Mother had she lived.
[Donated by Carl Matthews - Dec 1999]
---
Porter, Squire Columbus and Descendents
SQUIRE COLUMBUS PORTER AND HIS DESCENDENTS

Squire Columbus Porter was buried at Spring Hill Cemetery. Those who completed the census of the cemetery recorded the information on the marker above his grave and listed his birth as 1834 and his death as 1888. The birthday is not certain, but is correct give or take a few years. The death date is in question based on the birth of Arthur Ross in 1882, the son of Margaret Caruthers Porter Ross and Charlie Ross. It is not known just when Charlie Ross married Margaret.

Tradition holds that Squire Porter arrived in the Spring Hill area about 1854. Squire married Margaret Caruthers, daughter of Henry and Malinda Caruthers, at some point prior to 1862 when Laura Porter was born. Margaret Caruthers was, at that time, a slave in the Joseph Thompson Lawrence family who had settled on the headwaters of Richland Creek in an area later known in Western Navarro Co. as Liberty Hill. It is not know if Squire was a slave at the time, but it may be assumed, from the few facts known about him, that he was a slave.

One of the stories about Squire Porter, handed down from one generation to another, related that his master's family rode in carriages from Tennessee to Texas, but that Squire walked the entire distance. One route, perhaps the very route traveled by Squire, led from South Central Tennessee west to Memphis, over the Mississippi River into Arkansas, south to where Texarkana is located today, through East Texas, and into Navarro County.

The Porter Family may have had a plantation in Williamson Co. Tennessee. Richard Carroll Porter married Martha Elizabeth Logston who was born in Williamson Co. Tennessee in 1845 and moved with her family to Texas in the 1850's. She died in Italy, Texas in 1934, a community located in Hill County and not far from Spring Hill, Texas. The name "Richard Carroll Porter" raises strong suspicion that his grandfather may have been Richard Carroll. Daughters, in those days, often gave their first born son the name of their father.
Additional research will be required to determine just what Porter families migrated to Navarro County, Texas in the 1850's. Porters Bluff, once considered as the Capitol of Texas, was located on the Western side of the Trinity River at a point just south of the Ellis County and Navarro County line. Porters Bluff, also, went by the name of Taos. It was the site of an early day ferry and David Flynt served as ferryman during the 1850s.
Sam Wright and his family arrived at the Eastern dock of the ferry on Christmas Eve 1848 only to find that the ferryman (not David Flynt) was drunk and would not ferry Sam's wagon and team across the river. The ferryman did agree to ferry the family across, permitted them to spend the night in an unused building. The Trinity River rose during the night and when Sam Wright went to bring his wagon and team across on the ferry, the animals were standing in three feet of water and contents inside the wagon were soaked.

The Carroll family records of being in Western Navarro County abound. Benjamin Franklin Carroll Sr. had married Hulda Harper in Copiah Co. Mississippi in 1833 and migrated to Blooming Grove, Texas in 1852. Copiah Co. Mississippi is located fifty or so miles southeast of Vicksburg. Benjamin Franklin Carroll Jr. married Georgia Anne Stokes in Dec 19, 1866, both are buried at Dresden Cemetery. Belle Carroll married Sam McSpadden and Louise Carroll married Thomas McSpadden in 1839.

The Carroll family owned slaves. One slave was Chardie, a female, who was born about 1835. When The Emancipation Proclamation came into effect in Texas the Carroll family gave Chardie a house and some land and she took the name Carroll. No mention is made of Chardie's husband, but she had five children: Allen, Lewis, George, Bob, and a foster child called, Little Allen, who was born about 1865. The children and their children married Benjamins, Gees, and Caruthers and lived at Babylon and Pelham.

Given the present information concerning Squire Columbus, the search could continue with a more careful search for the Porter Family in the History of Navarro Co. Texas. A search of records of Williamson Co. Tennessee would surely be in order.

It is possible that when the Carroll family arrived in Western Navarro County they came with the McSpaddens, the Porters, and others who settled in the Blooming Grove, Emmet, Spring Hill areas. It is highly likely that some male members of the Carroll family had married female members of the Porter family and slaves from the Porter family had come to Texas with them.
Notes:
---
CARUTHERS, Henry 1807-1906
Family of slaves who were said to have arrived in North Carolina by way of Australia. The Caruthers Plantation was found in Mecklenburg Co North Carolina and one of the Caruthers daughters married a Lawrence there in 1791. The families, apparently, moved to Rutherford Co TENN c1808 and the black Caruthers family became part of the Lawrence Plantation. Joseph Thompson Lawrence had come to Franklin Texas area c. 1842 and returned to Tennessee in 1847 at the time of the death of his Mother and received an inheritance which included Henry Caruthers, his wife, Malinda, and Henry's two sons, Calvin & Jeffery. Joseph Thompson Lawrence brought the Caruthers family with him when he returned to Texas in 1847. Joseph Thompson Lawrence married Macca Orange McCandless and William (Bill) Walker married Mary Minerva McCandless, both daughters of David McCandless. David McCandless, a widow, and his daughter's families settled a 4500 acres grant located on the head waters of Richland Creek c. 1854 and the Caruthers Family went with them. When slaves were freed, the Caruthers were given 200 acres of the grant, an area that became a gathering point for freed blacks, and, eventually, became The Town of Pelham. Some of the children of Henry and Malinda Caruthers took the name Lawrence and settled near Mexia, Texas.
m. 1st Mary Caruthers 1805-1847 buried in Tennessee
s. Calvin 1840 m. and had four children
s. Jeffery 1845 m. and had ten children
m. 2nd Malinda Caruthers 1825-1882
s. George 1848 m. and had thirteen children
s. John 1850 m. Sarah Jane Stanford & had twelve children
d. Margaret 1852 m. 1st see Squire Porter
m. 2nd see Charlie Ross
s. Henry Jr 1853 m. and had three children
s. William 1855
s. Houston Lawrence 1857 m. s. H L Caruthers Jr.
---
Coach John H. Thomas leaves legacy for area youth
By Ken Hall/SPECIAL TO THE DAILY SUN
Corsicana Daily Sun; February 20, 2000
[Corsicana Daily Sun Website]

The history of Frederick Douglass/G.W. Jackson High School is replete with the accomplishments of its athletic programs, specifically the football teams. Established in 1923 the first coach, N. H. Pendleton, led the school to its first of seven State Championships in 1927, duplicating that feat in 1928 and 1929. One of the members of the 127 and 128 teams was John H. Thomas.

The 1927 Bears defeated Galveston Central 18-0 for the State Championship of the colored high schools, recording an impressive 11-0 record. This team scored 359 points; their opponents only six.

In 1928 Jackson carried a 7-0-2 record into the championship game against Houston Wheatley. Once again the Beats prevailed. The squad was not as dominating as the previous group but managed to rack up 351 points and surrendered 44.

Thomas received all-state honors playing center and guard. He was also good in the classroom, graduating as Valedictorian for the Class of 1929.

Enrolling at Prarie View A & M Thomas excelled at football and tennis, where he was Junior Class President, and captain of the football team in 1931 and 1932. Thomas received a Bachelor of Arts degree in Mechanic Arts, in 1935.

Coach "Jumping" Joe Wiggins left Jackson after a two-year stint, having replaced Coach Pendleton. Thomas and Cecil "Frog" Andrews joined the staff in 1935, as assistant and head coaches, respectively.

In the fall of 1938 the coaches reversed positions, and the impact was immediately felt by the players. Coach Thomas not only emphasized the fundamentals of the game, but insisted that his charges have respect for authority and "toe the line"-go to bed early and no staying out late, especially the night before a game. One night some players were hanging out at a local establishment called the Golden Grill when word circulated that Coach Thomas was coming up the stairs. According to a witness "we would slide down those poles (which was holding the balcony up) to escape and run home before he would come and check you out-"

Another rule enacted by Coach Thomas included a ban on sweets, as he believed they would affect body conditioning. Discipline was administered by use of a rubber hose, accompanied by two licks.

The 1938 team, Thomas' first as head coach, was considered to be among the best in the storied history of Jackson football, compiling an impressive 9-1 record.

Since there was no junior high football team, Coach Thomas organized teams during the lunch breaks for seventh and eighth graders. This was a full-contact scrimmage in street clothes-no pads.

In addition to football, Thomas also coached boys and girls tennis. Several members excelled and competed in state tournaments.

Coach Thomas left Jackson after six years and began a successful term as coach at Corpus Christi Solomon M. Coles High School, in 1941. His 1948 and 1960 squads won State Championships, and the team reached the finals in 1947 and 1952. After 40 years as an educator, Thomas retired in 1975.

The many honors bestowed on Coach Thomas include: induction into the Coastal Bend Coaches Association, the Prarie View A & M University National Alumni Hall of Honor, the Ex-Prarie View Interscholastic League Coaches Association Hall of Honor, the G.W. Jackson High School Hall of Fame, and the Epsilon Pi Tau, the International Honorary Professional and Industrial Vocational Education.

John H. Thomas passed away December 7, 1997. To those who were coached and taught by him, his memory remains strong. His legacy will always be a part of the history of G. W. Jackson High.
---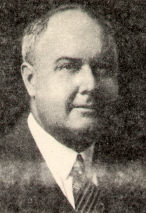 Herbert D. Fillers, superintendent of the Corsicana Public Schools, was born in Greenville, Tennessee. He was educated at Tusculum Academy, Tennessee; East Texas State Teachers' College; University of Chicago, and at Graduate Student Teachers' College of Columbia University. From 1908 to 1910 he served as principal of the Athens High School. In 1910 he went to Bonham as principal, which office he held for three years. Then he was superintendent of the Bonham schools for the next seven years. It was in 1921 that Mr. Fillers became superintendent of the Corsicana Public Schools. Under his administration a million dollar school building program has been successfully carried out, fully equipped cafeterias have been established in the schools, the school curriculum has been modernized, business courses are given in the high school, and kindergartens have been established. Mr. Fillers, who is a life member of the Texas State Teacher's Association, has been honored by being elected president of that body and is a recognized educational leader.
---
William Howard Norwood, principal of Corsicana High School, was born in Campbell, Texas. Mr. Norwood was graduated from the high school at Lovelady, and in 1916 took his B. A. Degree at the University of Texas. On July 8, 1924, he married Grace Clayton of Cleburne, Texas. From 1916 to 1918 he taught mathematics and science in Cameron, Texas. From 1918 to 1920 he was principal of the Paris (Texas) High School. For the next four years he taught mathematics and science at Cleburne.
In 1924, during the building program in Corsicana, he moved here and became principal in the new school building. Mr. Norwood, like Mr. Fillers, is a life member of the Texas State Teachers' Association. He was also chairman of the athletic council, District No. 4, University Interscholastic League, 1929.
See Also:
---
Alfred F. Tullos


Marker has Alfrey Tullos

Alfred F. TULLOS (12 Mar 1821-5 Apr 1870). He is buried with his wife Lousia A. DENNIS TULLOS in the Navarro Mills Cemetery. He had a younger brother named Albert (born about 1823) who married Flora (LNU), they were in Tyler Co, Tx, in 1860, but I don't have any further info on him. Based on records in the Texas State Library and Archives, it appears that Alfred, at age 41, enlisted as a private in Captain George Gibson's Company A, 11th Brigade, Colonel L.W. Cooper, Commanding, Texas State Troops, on 1 January 1863 at Sumpter, Trinity County, Texas (not Alabama) for a period of three months. On 8 January 1863 he is listed as being stationed at Camp Shiloh, Houston County, with one rifle issued to him (I don't think Sumpter, Trinity Co exist today, but I have seen several references to it regarding Confederate enlistments during the Civil War). This enlistment of older men would support events of the time. In late 1862, Major General John B. Magruder was named as the Confederate Commander, District of Texas. Magruder immediately began making plans to recapture Galveston, which he did on 1 January 1863. Ironically, Alfred's son, James Alexander TULLOS (buried in the Frost Cemetery) was in the 7th Tx Cav Regt, CSA, that Magruder used to recapture Galveston. Leaving their horses ashore, elements of the 7th boarded two small ships protected from cannon shot by bales of cotton (cottonclads) stacked on deck. The "horse marines" on the ships fought hard enough to force the Federal fleet to retire, and the Union troops ashore surrendered. I don't know what part Co E (which James was in) played in the battle.

Notes:
---