Minnie (Slade) Hunt
Dec 23, 1901 - Jan 17, 1975

Mrs. Hunt

Services will be Thursday at 1 p.m. at Mt. Zion Baptist Church in Kerens for Mrs. Minnie Hunt of Kerens who died Friday in Memorial Hospital. Calhoun Funeral Home is in charge of service arrangements. Rev. Samuel Washington will officiate and burial will be in Goodlow Park in Kerens.

She was a member of the Mt. Zion Baptist Church and a lifelong resident of Kerens.

Survivors include one son Velma Hunt of Dallas; a brother, Willis Algood of Hobart, Okla.; and other relatives.

Pallbearers will be Dennis Burrell, Robert Lee Smith, L. C. Garnerwuay, Ross Washington, Bennie Simms and Ellis Garriety.

Notes:
---
Ora (Powell) Thomas
Jan 2, 1895 - Feb 1, 1975

Mrs. Thomas

KERENS—Services will be held at 2 p.m. Thursday at the New Hope Baptist Church in Kerens for Mrs. Ora Thomas, 85, resident of Kerens, who died Saturday at Mel-Haven Convalescent Home. Rev. J. C. Henty will officiate, and burial will be at Goodlow Park Cemetery.

Arrangements are with Scott Funeral Home in Corsicana. Survivors include two sisters, Mrs. Mattie Overton of Powell, Mrs. Euesther Johnson of Tyler, and several nieces and nephews.

Notes:
---
James E. Lott
Jan 17, 1910 - Jul 22, 1975

James Lott

KERENS—Services are at 1 p.m. Saturday at the New Bethel Baptist Church in Kerens for James Lott, 65, resident of Kerens, who died Tuesday at Memorial Hospital.

Rev. William T. Broadous, pastor will officiate, and burial will be at Goodlow Park Cemetery in Kerens. Arrangements are with Calhoun Funeral Home in Corsicana.

Survivors include his widow, Mrs. Ella Lott of Kerens; four daughters, Mrs. Estella Miles of Kerens, Mrs. Edna Allen, Mrs. Nina Owen and Mrs. Lillie Weaver all of Kerens; a son, Robert Bivens of Kerens, 20 grandchildren, 10 great-grandchildren; three sisters, Mrs. Oletha Lott of Oakland, Calif., Mrs. Margaret Lott of Berkley, Calif. and Mrs. Annie B. Weaver of Dallas; a brother, Jasper Lott of Kerens.

Pallbearers are grandsons and include Paul Bivens, Lewis Bryant, James Baker, Leonard Lincoln, James Lincoln, and Charles Ponder.

Notes:
---
Janie Fay (Horn) Mullenix
Mar 20, 1919 - Nov 3, 1975

Mrs. Mullinex

Services will be at 10 a.m. Thursday at Sweeney Baptist Church for Mrs. Owen Mullinex, 56, former resident of Navarro and resident of Sweeney for the past 30 years, who died Monday night in Bay City Hospital.

She was a member of the Sweeney Baptist Church.

Graveside services will be at 4:30 p.m. at Hopewell Cemetery in Navarro. She was th former, Janice A. Horn.

Survivors include her husband, a daughter, Mrs. Sam Erwin of Houston; three grandchildren, and other relatives.

Notes:
---
Thomas Taylor Parks
Nov 22, 1919 - Feb 1, 1975

Thomas Parks

DALLAS—Graveside rites and burial were to be at 3 p.m. Monday at the Hopewell Cemetery at Navarro for a former Navarro countian Thomas T. Parks, 55, Dallas, one of the five victims in a crash early Saturday of a private airliner in Houston.

Funeral services were held Monday at 10 a.m. at the Dudley M. Hughes Funeral Home Chapel here with Dr. C. C. Colton officiating.

Parks, the son of the late Samuel and Hester Parks of Navarro was reared at Navarro and graduated from the old Navarro High School. A native of Teague, he was a small boy when the family moved to Navarro.

He was the co-pilot of the DC-3 airliner having joined the owner, Horizon Land Development Co., a moth ago after serving as private company pilot for a Dallas industry for eight years.

Surviving are his widow, Mrs. Hazel Parks, and two sons, Byron and Neal Parks, all of Dallas.

He was the brother-in-law of Highway Patrolman Clayton Smith of Corsicana.

Notes:
The Corsicana Daily Sun - Mon., Feb 3, 1975
Submitted by Diane Richards
h/o Hazel Lee (Smith) Parks; s/o Samuel Bradford Parks & Hester Victoria (Jones) Parks buried in Greenwood Cemetery, Teague, TX
---
Nona Christine Wilson
May 7, 1974 - Nov 14, 1975

Nona Wilson

Funeral for Nona Wilson, the 18-month-old daughter of Mrs. Ann Wilson, will be at 3 p.m. Sunday at the Griffin Funeral Home Chapel. Burial will follow in the Modrel Cemetery.

The young girl died Saturday in Memorial Hospital. The Rev. B. E. McCollum and Rev. Bobby McCollum will officiate.

She is survived by her mother: her grandparents, Mr. and Mrs. Elton Belyeu of Corsicana; five aunts and one uncle.

Notes:
The Corsicana Daily Sun - Sun., Nov. 16, 1975
Submitted by Diane Richards
d/o James Bental "Jim" Wilson & Annie Louise (Belyeu) Wilson-Rogers (granddaughter of Elton Lee Belyeu and Nona V. (Parsons) Belyeu
---
Charles William Cranford
Jul 19, 1939 - Feb 2, 1975

Charles Cranford

Graveside services were 10 a.m. Monday at the Modral Cemetery in Corsicana for Charles William Cranford, 35, resident of Baytown, Tex. who died at Baytown hospital.

Rev. Frank Shirley, fellowship Baptist Church pastor, officiated. Arrangements were with Griffin Funeral Home in Corsicana.

Survivors include a sister, Olene Cranford of Waco; a niece, Carolyn Hope of Corsicana; an aunt, Daisy Johnson of Waco; and an uncle, Evan Hester of Corsicana.

He was born in Wortham.

Funeral services were Friday in Houston.

Notes:
---
Raymond Byrd "R.B." Wallis
Apr 13, 1939 - Nov 30, 2022
Raymond (R.B.) Wallis was born April 12, 1939, in Coleman, Texas to Sullivan G. Wallis and Hazel Horn Wallis and passed away at the age of 83 in Waxahachie, Texas on November 30, 2022. He owned and operated Wallis Meat Processing for 20 years, then he worked at HEB meat market. Then later he was the owner of Wallis Trucking. He enjoyed cooking and deer hunting. He was preceded in death by his parents, Rev. Sullivan G. Wallis and Hazel Wallis, and sisters, Nina, Billie and Faye. He is survived by his wife, Bobbie Wallis; children, Cindy Herod and husband Mark of Mobeetie, Texas, Steven Wallis and wife Lori of Frost, Texas and Sharon Matthews and husband Kevin of Dawson, Texas and stepson, Joey Demoss of Corsicana, Texas; eight grandchildren, Justin, Travis, Becca, Tiffany, Tara, Ashley, Matthew and Chat; thirteen great-grandchildren and one great-great-grand on the way. He is also survived by numerous extended family members and friends.

Visitation will be Friday, December 2nd from 6:00pm-8:00pm at Griffin-Roughton Funeral Home.
Funeral Services will be held at 1:00pm Saturday, December 3rd at Griffin-Roughton Funeral Home with Charky Marquis officiating.
Burial will follow at Eureka Cemetery. Pallbearers will be Dean Harrington, Cody Boyd, Bobby Vickery, Chat Demoss, Joel Elmore, Trenton Herod, Lance Lynch and Tim Nelson.

Arrangements by Griffin-Roughton Funeral Home
Notes:
---
Jerolyn Lee (Way) Yates
May 16, 1928 - Nov 16, 2022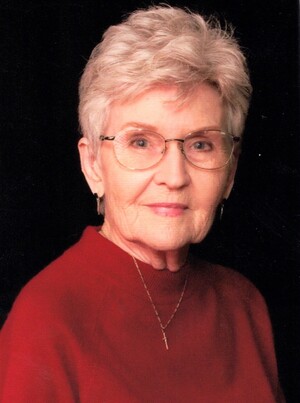 Jerolyn Lee Yates passed from this life on November 16, 2022, at the age of 94. She was born May 16, 1928, near Frost, Texas to Earl and Ione Way.
She married Namon Yates in June of 1945, where they made their home in Frost.
Jerolyn was a member of Frost Methodist Church and the Lura Harrison S. S. Class.
She loved her church and community and enjoyed giving her time to help friends and neighbors.
She was preceded in death by her parents, her husband Namon, her son Alan Yates and brothers Robert Way and Charles Way.
Jerolyn is survived by her daughter and son-in-law Beverly and Dale Crosby, granddaughter Lee Vest, daughter-in-law Gretchen Yates, nieces and nephews Pam Stone, Susen Way, Rachel and Richard Couillard, Charles Way, and Stan and Jane Way.
Visitation will be Sunday, November 20th from 1 p.m.-2 p.m. at Frost United Methodist Church with Funeral starting at 2 p.m. Burial will follow at Frost Cemetery.

Arrangements by Griffin-Roughton Funeral Home.
Notes:
w/o Namon Earl Yates; d/o Earl Lee Way & Ione Crystal (Perkins) Way
Published on November 18, 2022
Submitted by Karen Rost
---
John David Andrews
Nov 21, 1944 - Feb 28, 2023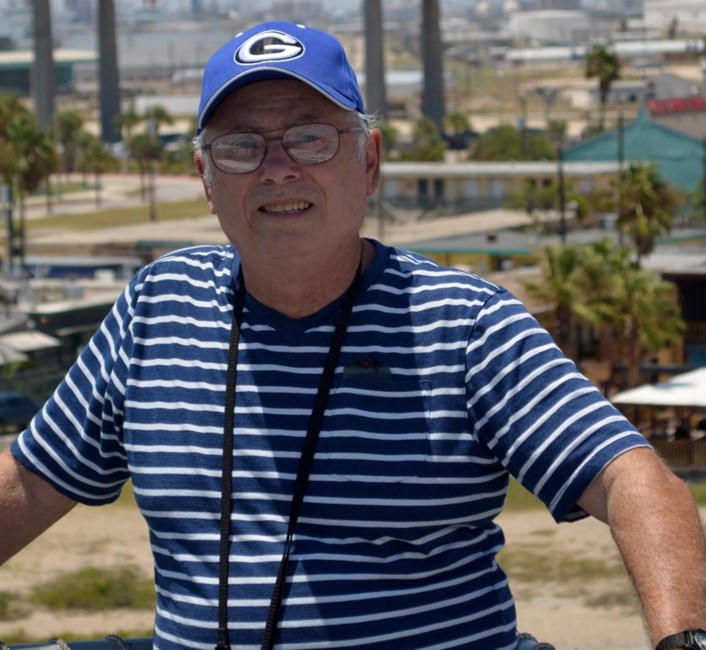 John David Andrews, 78, of Grand Prairie, Texas passed away on February 28, 2023. He was born in Corpus Christi, Texas on November 21, 1944. He was a lifelong resident of Grand Prairie, and graduated from Grand Prairie High School in 1963. He married his wife, Kathleen, on January 22, 1970. Everyone who met him described him as a nice, kind man. He was quiet and humble, slow to anger, and never said anything negative about anyone.

John served in the United States Navy from 1963 to 1966, and was stationed on the USS Saratoga in Jacksonville, Florida. He was a proud veteran and loved his country. He hung the American flag outside his home for every national holiday. After serving in the Navy, he worked for the City of Grand Prairie as Athletic Director from 1966 to 1970. He retired from Central Freight Lines after 30+ years of service. At work, he was well known for his hard work and loyalty. He never missed a day of work in thirty years. He attended work every day and worked outside, even through Texas ice storms, freezing weather, and thunderstorms. 

He had a passion for soft drinks, ice cream, fried potatoes, the weather, and country music. He was well known for his love of all sports. He was always watching some kind of sporting event on television. He coached a YMCA boys' basketball team in the mid-60s that went to State. In addition, he coached his daughter's soccer team for eight years, and was well loved by all his players. He passed his love of sports, especially ice hockey, on to his wife and children. He introduced ice hockey to his wife and children by taking them to all of the Fort Worth Fire hockey games. He played on the Grand Prairie Fire Department softball team in the early 1970s as the catcher. He loved and followed the Texas Rangers, Dallas Cowboys and college teams like the Texas Longhorns and Stephen F. Austin University. 

John was a devout Christian and began his love of Christ as a child at Eighth Street Baptist Church where he accepted Christ as his Savior. After marrying his wife, he attended Fairview Baptist Church where he served as a deacon. After retirement he joined Hillcrest Baptist Church in Cedar Hill. He was often observed reading his Bible alone in his room. 

He adored his granddaughter, Shelby. They spent many days in the backyard playing soccer together. He loved hearing her laughter when he squirted her with the water hose on warm days. He also loved it when she would pretend to "steal" his chair and not let him sit down. She will always be his "Little One". 

He was a truly remarkable man who loved his family and was dearly loved in return. He will be greatly missed by all who knew him.

He is survived by his wife, Kathleen Andrews, his son Trace Andrews, daughter Jennifer Andrews Daniel, son-in-law Steven Daniel, and granddaughter Shelby Daniel.

He is preceded in death by his mother Irene Andrews, his father John Andrews and a brother Tommy Andrews.

Funeral arrangements will be held on Sunday at 10:00, March 5th, at Bean Massey Funeral Home in Grand Prairie, Texas.
Notes:
---
Lloyd "Shine" Sands
Dec 15, 1895 - Aug 27, 1976

Lloyd Sands

Services will be at 3:30 p.m. Sunday at the Corley Funeral Home Chapel for Lloyd Sands, 80, resident of Chatfield, who died at 8:30 p.m. Friday in Memorial Hospital.

The Rev. Pat Whittemore will officiate, and burial will be at Chatfield Cemetery.

Survivors include his widow, Mrs. Lloyd (Hazel) Sands of Chatfield; a daughter, Mrs. Ballard Sykes of Dallas; and three grandchildren.

Pallbearers will be J. A. (Shortey) Gaines, Byron Kirby, Kenneth Bryant, Ed Ellington, Kenneth Sands, and Everett Ivie.

Notes:
---
Paul Douglas Minor
Mar 17, 1947 - Sep 6, 1975

Paul Minor

Services were to be at 2 p.m. today at the Corley Funeral Home Chapel for Paul Minor, 28, resident of Irving, who died suddenly Saturday in Irving.

Rev. C. R. Davis and Rev. David Hale were to officiate with burial following at the Hamilton-Beeman Cemetery.

He was a native of Corsicana, resident of Irving two years, and served in the U. S. Army in Vietnam.

Survivors include his parents, Mr. and Mrs. Doug Minor of Weatherford; a brother, Garland Lee Smith of Weatherford; a sister, Debra K. Minor of Weatherford; a grandmother, Mrs. Grace Minor of Corsicana; and other relatives.

Pallbearers included Nick Crosswhite, Larry DeMoss, Bill DeMoss, Earl Bonner, Donald Bonner, Ricky Libal, Bobby Graham, Ronnie Sykes and Joe Vessels.

Notes:
---
Charles James Collins
Nov 19, 1894 - Sep 4, 1975

Charles J. Collins

Funeral for Charles J. Collins, 80, will be at 2 p.m. Sunday at Corley Funeral Home Chapel. Burial will follow in Hamilton-Beeman Cemetery.

Collins, a Corsicana native, was a retired civil service employe of the Naval Air Station in Corpus Christi and a member of the College Hill Church of Christ. He died Thursday in Dallas.

Collins is survived by his wife, Daneith; three sons, Lloyd M. Collins of Austin, Charles M. Collins of San Antonio, and Don N. Collins of Dallas; by seven grandchildren and six great-grandchildren.

Notes:
------

C. J. Collins

Services were held at 2 p.m. Sunday at the Corley Funeral Home Chapel for Charles J. Collins, 80, resident of Corsicana, who died Thursday in Dallas.

Howard White, Church of Christ minister, officiated, and burial was at Hamilton Cemetery.

Survivors include his widow, three sons, seven grandchildren, and six great-grandchildren.

Pallbearers include Floyd Collins, Roy Prior, Gary Hickey, Victor Hickey, Bill McGlohen and Richard Everitt.

Notes:
---
Earnest Fitzhugh "Ham" Hamberlin
May 26, 1907 - May 2, 1975

E. R. Hamberlin

Services will be held at 2 p.m. Sunday at the Corley Funeral Home Chapel for Ernest F. Hamberlin, 69, resident of Whitney, who died Friday in Veterans Administration Hospital in Temple.

Rev. Joe Stephens will officiate and burial will be at the Hamilton Beeman Cemetery.

Survivors include his widow of Whitney, a sister, Mrs. Ruth Weirtz of San Diego, Calif.; a son Dwayne Kuntz of Lake Charles, La.; and two grandchildren. Grandsons will be pallbearers.

He was a native of Granbury, veteran of World War II, and former employe of Sears in Corsicana.

Notes:
The Corsicana Daily Sun - Fri., May 2, 1975
Submitted by Diane Richards
WWII Veteran
1st Iva Jewell (James) Hamberlin-Kuntz 2nd Ruth M. (Howell) Griffin-Hamberlin; s/o Moses Harrison "Harry" Hamberlin & Geona (Fitzhugh) Hamberlin
------
E. F. Hamberlin

Services were held Sunday at Corley Funeral Chapel for Earnest (Ham) Hamberlin, 67, of Clifton, who died Friday in the Veteran's Administration Hospital in Temple. The Rec. Joe Stevens officiated and burial was in Hamilton-Beeman Cemetery.

A native of Fort Worth, he was a former resident of Corsicana. He was a retired salesman for Sears Roebuck and Co. and a veteran of World War II.

He is survived by the widow, Mrs. E. F. Hamberlin of Clifton; one son, Dwayne Kuntz of Donaldsonville, La., one sister, Mrs. Ruth Weindt of San Francisco, Calif., and two grandchildren.

Nephews were pallbearers.

Notes:
The Corsicana Daily Sun - Mon., May 5, 1975
Submitted by Diane Richards
1st wife Stella (Mince) Hamberlin married Jan. 19, 1939 2nd Iva Jewell (James) Hamberlin 3rd Mary Ruth (Howell) Hamberlin s/o Moses Harrison "Harry" Hamberlin and Geona (Fitzhugh) Hamberlin (son Earnest Dwayne Kuntz's mother is Iva Jewell, must have changed his name to Kuntz)
---
Odis Wayne Bullock
Apr 26, 1917 - Aug 19, 1975

Odis Bullock

Services will be at 10 a.m. Wednesday at the Corley Chapel for Odis W. Bullock, 58, of Rt. 1 Purdon, who died Tuesday in Memorial Hospital. Rev. E. D> Purifoy will officiate and burial will be in the Hamilton-Beeman Cemetery.

He was a native of Richland and had lived in Purdon 25 years. He was a rancher, a member of the Baptist Church and a veteran of WWII.

He is survived by his wife, Mrs. Odis W. Bullock, of Purdon; two sisters, Mrs. Jim Bosley of Richland and Mrs. Sneed Bosley of Kirvin; and a number of nieces and nephews.

Mrs. Bullock is an employe of the Corsicana Daily Sun.

Notes:
---
Amy Michelle Montgomery
Jan 6, 1975 - Jun 9, 1975

Infant's death ruled from natural causes

An inquest verdict of "natural causes-crib death" was returned by Peace Justice G. W. O'Neal in the death Monday morning of five-month-old Amy Michelle Montgomery, daughter of Mr. and Mrs. Orval Montgomery, 1018 S. 29th St.

Funeral services were to be at 4 p.m. Tuesday at the Corley Funeral Home with the Rev. Wayne Mahoney officiating and burial in the Hamilton-Beeman Cemetery. Named as pallbearers were Donald Montgomery and Loyd Chevenger.

The infant was pronounced dead on arrival at Memorial Hospital by ambulance by an attending physician on duty.

Coroner O'Neal said the mother had gone into the bedroom, found the baby with the blanket over her face, and as she picked up the infant the baby opened her eyes, then lapsed into a sleep state.

Surviving in addition to the parents are a brother, Mickey; grandparents including: Mrs. Mozelle Montgomery of Corsicana; W. F. Montgomery of Irving; Mrs. Mildred Kintner of Oklahoma City, and C. L. Clevenger of Texarkana; and great-grandparents, Mrs. Roscoe Montgomery of Corsicana; Mrs. Bell Clevenger of Texarkana, and Mr. and Mrs. W. S. Montgomery of Powell.

Notes:
---
Elizabeth A. "Betty" (Roberts) Buchanan
Apr 19, 1927 - Jun 14, 2020
Elizabeth A. Buchanan (Betty), Passed away to her heavenly home on June 14, 2020. She was born on April 19, 1927, to Walter L. Roberts and Pearl Tilly Roberts near Corsicana, Texas, often riding her horse to school during the rainy season. Betty married Samuel B. Buchanan (Sam) on November 2, 1945. They moved to Corpus Christi in 1953 and made it their home until their passing.

Betty was predeceased by her husband, Sam, and is survived by her sons, James F. Buchanan (Barbara) of Corpus Christi, Texas, and Jeffery L. Buchanan (Cathy) of Katy, Texas. Also survived by her grandchildren Patrick, Bryan, James, and Catherine, along with great grandchildren Grant and Bridget, who all call her Bebe.

A special thanks to her caregiver Viola for her loving and excellent care especially during Betty's final illness.

The celebration of her life will be a private one with her family.
Seaside Memorial Park and Funeral Home will handle the arrangements. In lieu of flowers, please make a donation out to the charity of your choice.
Notes:
w/o Samuel B. Buchanan [WWII Bio]; d/o Walter Lee Roberts & Edna Pearl (Tilly) Roberts [buried in Oakwood, Corsicana, TX, m. Aug 22, 1905 in Houston, TX}
Elizabeth is buried at Seaside Memorial Park, Corpus Christi, Neuces Co., TX
---
Charlotte Ann (Bryant) Harmon
Sep 29, 1948 - Feb 26, 2013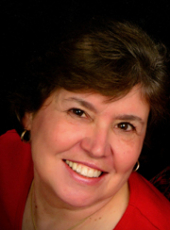 Services for Charlotte Ann Harmon, 64, of Rusk, are scheduled for Tuesday, March 5, 2013, at 3 p.m. at Rock Hill Baptist Church with the Rev. Bennie Portwood officiating. Burial will be in Rock Hill Cemetery under direction of Chandler Memorial Funeral Home.

Mrs. Harmon died Feb. 26, 2013, in Tyler. She was born Sept. 29, 1948, in Corsicana. She was a retired teacher and participated as a dealer in gem and mineral shows. She was a member of the East Texas Gem and Mineral Society and the Smith County Retired Teachers Association.

Survivors include her husband, Keith E. Harmon, of Rusk; son, Eddie Harmon and wife Carole, of Brownsboro; daughter, Christi Annette Vickers and husband Tyler, of Tyler; brother, Don Bryant and wife Joyce, of Meade, Okla.; sisters, Marian Joy Beale and husband Maurice, of Corsicana, Pamela Sue Lambert and husband Dewey, of Broken Arrow, Okla.; grandchildren, Alexis Shay Harmon, Alex Vickers, Austin Tyler Vickers, Aaron Edward Vickers; and numerous nieces, nephews, family and friends.

Pallbearers will be Ed Wheeler, Don Campbell, Mickey Ray Matthews, Chuck Schuler, Dewey Lambert and Sammy Lynn Atkinson.

In lieu of flowers, memorial contributions may be made to the American Federation Scholarship Fund, c/o Virginia Adian, 109 Katie Court, Boerne, 78006; or The Hospice of East Texas Foundation, 4111 University Blvd., Tyler, 75701.

Visitation will be Monday, March 4, 2013, from 6 to 8 p.m. at the funeral home.
Notes:
Published in Tyler Morning Telegraph on March 4, 2013
Rock Hill Cemetery, Brownsboro, Henderson Co., TX
---
Eddie Tusco Bryant
Feb 22, 1895 - Feb 4, 1970

ED BRYANT DIES AT BAY CITY

Funeral and interment were held Friday morning in Bay City for Ed Bryant, 75 year old native of Kentucky and former resident of Blg Grove. He died Wednesday, February 4th.

When a small boy, Mr Bryant moved with the family from Kentucky to Indian Territory, now Oklahoma, then in 1905 the family came to Blg Grove, traveling in a covered wagon.

He is survived by his wife of Bay City; two sons, Edwood Bryant of Corpus Christie and Allen Bryant of Bay City; two daughters Mrs. Joy Marie Goodson of Ft. Worth; several grandchildren; 3 brothers, Alec Bryant, Everett Bryant, both of Blg Grove, and Sterling Bryant of Houston.

Alec Bryant, Robert Bryant and Kenneth Bryant atended the funeral.

Notes:
Bryant is buried in Cedarvale Bay City Cem., Bay City, Matagorda Co. Texas
h/o Wife: Bethel Lee (Gill) Bryant - s/o William Robert Bryant and Sarah (Haste) Bryant
The Blooming Grove Times - Feb. 11, 1970
Submitted by Karen Rost From the collection of the Blooming Grove Historical Society
---
Virginia Rose "Ginger" (Plyer) Gravelle-Ray
Aug 26, 1923 - Dec 5, 2022
Virginia "Ginger" Rose Plyer Gravelle Ray peacefully left this earthly life on December 5, 2022. She was a wife, mother, friend, churchwoman, businesswoman all wrapped together with a sense of compassion and grace.

Ginger was born August 26,1923 in Dallas, Texas to her deeply loved parents, Alfred Hutchinson "Pete" Plyer and Stella Blanche "Moey" Williams Plyer. She was raised in Highland Park with her brother Alfred Hutchinson "Pete Jr." Plyer Jr. She graduated from Highland Park High School in 1941. During high school, she attended a Frank Sinatra concert, but then left after it was over and snuck in again. Her family attended the Highland Park Methodist Church where she sang in the choir. She must have had an attraction for singers as during choir practice, she met a dashing young Marine Lieutenant with a magisterial baritone voice, John Llewellyn Gravelle who became the love of her life. She left Dallas to attend Mary Baldwin College in Staunton, Virginia, but because of World War II concerns about the East Coast, she transferred to Oklahoma State and eventually back to Dallas.

Before Lt. Gravelle shipped out to the Pacific Theatre, they were married in Fort Dix, New Jersey on June 5,1943. Upon his return, they continued their married life in Dallas. Ginger gave birth to David Alfred Gravelle and 16 months later Cathy Ann Gravelle.

The young family moved to Corsicana, built a house on North 37th and raised their family. They attended St. John's Episcopal Church, and all sang in the choir under the watchful eye of their choirmaster father. In addition to the choir, Ginger was a member of the Altar Guild.

In 1963, Ginger went to work at fledging Medical Arts Clinic retiring in 1987 as Clinical Supervisor.

During this period, she helped found the Soiree Dinner Club and the Quintillian Book Club and began a lifelong obsession with bridge.

John died in 1975 and Ginger remarried a splendid gentleman R. Rogers Ray in 1977. They were both parishioners at St. John's where Ginger she continued her church service as Sunday School teacher and as the first president of the Women of St. Johns while Rogers served as an usher. Ginger and Rogers traveled across the US and around the world. Rogers passed away in 1995. Throughout this time, she continued to play bridge.

Ginger found a new home at the Cambridge Crossing Apartments in 2012 where she met a new group of friends. Unsurprisingly, she continued playing bridge with her lifelong friends.

Ginger moved to the Twilight Home where she made new friends and even though her eyesight began to fail, she found a bridge game or two.

In addition to her club memberships, Ginger belonged to the Warehouse Theatre, the DAR, Kinsloe House and Corsicana Country Club.

She had many friends and standing with them were Cindy Ferguson Miley of Houston and Lynn Ferguson of Corsicana. They looked in on her regularly and have been named Official members of the Gravelle Family

Ginger leaves a loving family of her two children Cathy Gravelle Rushing and David Alfred Gravelle, four grandchildren, Mathew John Llewellyn Gravelle, Gwyneth Grace Gravelle, William Plyer Rushing and Suzanne Rushing Pike and six great grandchildren, Jordan Mathew Gravelle, Jillian Grace Gravelle, Jackson John Llewellyn Gravelle, Lauren Michael Rushing, Sloane Ray Rushing and Lola Darlene Rushing.

Ginger was much admired and loved in our family. Gracious and determined, she was a Steel Magnolia long before the movie. She loved her friends and throughout her life tithed to the Church. She is now enfolded in the arms of Love in the presence of her heavenly family and is bound to her earthly family through the Communion of Saints. The chances are excellent she is playing bridge right now. And winning.

On behalf of all those she met and her grateful family, we say job well done good and faithful servant. Thanks be to God.

Following a private funeral, a Memorial service will be held at 10:30am, Saturday December 17th, 2022 at St. John's Episcopal Church at 101 North 14th, Corsicana. In lieu of flowers, Ginger would have wanted you to make a donation to the St. John's Church Building Fund or the Mission and Outreach Fund.
Notes:
---
Dorothy Nell (Thompson) Hart
May 21, 1945 - Feb. 23, 2023

Dorothy N. Hart, formerly of Blooming Grove, passed away at her home in Wills Point, Texas on February 23, 2023, at the age the age of 77. She was born in Dallas, Texas to Cecil Clark Thompson and Patricia A. Hamilton Thompson on May 21, 1945.

She is preceded in death by her parents; husband William "Billy" Hart III; siblings. Cecil Thompson, Bobbie Cooper, Bessie Carden, Linda Thomas and Mary Vines; granddaughter Autumn Hart. She is survived by her children, Debbie Winkle and husband David and Jeanette Loucks and husband Shale. Grandchildren; Barry Winkle, Kevin Winkle, Jeromy Loucks, Christopher Loucks and Aaron Loucks. Great grandchildren; Baryt, Lexi, Trent, Aiden, Layla, Ledger, Alexi, Kayli, Eliza, Bayli and Brinn. Sisters Helen Poston and Thersey Turner and a number of extended family members and friends.

Visitation will be Wednesday, March 1, 2023, from 10:00am - 12:00pm in the Chapel at Griffin - Roughton Funeral Home. Funeral service will begin at 12:00pm with Pastor Pat Cooper officiating. Burial will be at Rose Hill Cemetery in Blooming Grove, Texas.

Notes:
Griffin-Roughton Funeral Home
Submitted by Karen Rost
w/o William Edward "Billy" Hart III; d/o Cecil Clark Thompson & Theresa Adelene (Hamilton) Thompson
---
Jo (Lee) Roby
May 1, 1923 - Sep 18, 2022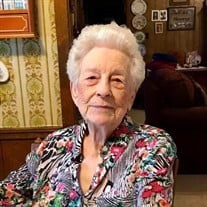 Jo Roby went to be with her heavenly Father on September 18, 2022, at the age of 99. She was born May 1, 1923, in Blackjack Community near Athens, Texas.
She was a nurse for 38 years for the late Dr. R.L. Campbell. She graduated from Navarro College Nursing School as a licensed vocational nurse (LVN) in the early fifties. She was a long-time member of the First United Methodist Church of Corsicana and a member of the local Eastern Star. She dearly loved everyone she knew.
She was preceded in death by her husband of 68 years B.W. Roby; her parents Preston Lee and Fannie Virginia Hopson Lee. She is survived by two sons, David Roby, Jim Roby and wife Janet, and granddaughter Amy Roby Smith and her son Korbin Roby Smith, grandson DJ Pena and wife Terrie, Great Grandsons Stuart, Leighton, and Bayleigh. Also, granddaughter, Morgan Laudan and husband Lance and their children Rylie. Tillie, Avery and Ayden.
Visitation will be Wednesday, September 21st from 6-8 p.m. at Griffin-Roughton Funeral Home. Funeral Services will be 11 a.m. Thursday, September 22nd at Griffin-Roughton Funeral Home Chapel with Rev Mike Alexander officiating. Burial will follow at Resthaven Memorial Park. Pallbearers will be D.J. Pena, Gary Ferguson, Bobby Bruce, Korbin Roby Smith, Steve Mitchell, John Nelson and Danny Sparks.
Notes:
---
Baldomaro Ferrer, Sr.
Feb 29, 1932 - Oct 11, 2022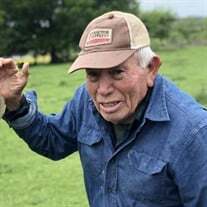 Baldomaro Ferrer Sr. - a loving father, grandfather, great-grandfather, and avid farmer/rancher passed away on October 11, 2022. He was surrounded by his family. He was 90 years old.
He is survived by his daughters, Lucy Ferrer Meneimneh & husband Walid of Arlington, Texas, Delia Ferrer of Corsicana, Texas, and Amanda G. Ferrer De La Cruz & husband Roger of San Antonio, Texas. His sons, Daniel Ferrer & wife, Belinda of Rice, Texas, and Ernie Ferrer & wife Stephanie of Dawson, Texas. Surviving sibling: Ricardo Ferrer & wife, Aurora. Stepsiblings: Ricardo Mercedes Ferrer & wife, Rhonda, Maricela de Rojas, and spouse Victor. Baldomaro had 19 grandchildren and 13 great-grandchildren. He is also survived by many wonderful nieces and nephews who loved him dearly.
He was preceded in death by his wife, Olivia S. Ferrer, daughter Janie Ferrer Cano, son Baldomaro Ferrer, Jr., and his parents, Pascual and Elocadia. His brothers Eduardo, Fidel, Pedro, Henry, and sister Estefana Ferrer.
Baldomaro was born to Pascual and Elocadia Ferrer on February 29, 1932, in Barry, Texas. He was born and raised on the family's farm near Barry, Texas. At a very young age, he learned to love farming and raising cattle as he would be the son to continue the farming tradition. While working in the cotton fields, he encountered the love of his life, Olivia Sendejo. Soon after in 1954, they were married and had seven children. Baldo & Olivia raised all their children on their ranch in Blooming Grove, Texas. They taught their children to work hard and to love the Lord. At every chance, he advised his loved ones to always praise the Lord and give thanks for all their blessings as he was proof that the Lord had blessed him.
He was an active member of Iglesia Bautista Calvario, a mission church that his parents with another Hispanic family helped start in 1963. He served as church treasurer, Sunday School director, and deacon.
Visitation will be Thursday, October 13th from 6 p.m. to 8 p.m. Funeral services will take place at 11 am on Friday, October 14th, 2022, at Griffin Roughton Funeral Home in Corsicana, Texas. Pastor Robert Munoz from Iglesia Bautista Calvario and Rev. Eliseo Aldape of Mineola, Texas will be officiating. Burial will be at Resthaven Cemetery.
Notes:
---
Oleta (Williams) DeRusha
Aug 12, 1944 - Nov 29, 2022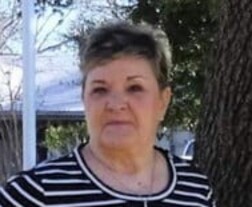 Oleta Williams DeRusha was born August 12,1944 in Corsicana Tx to Arlie (AD) and Effie Humphries Williams. She entered Heavens gates on Tuesday morning November 29.2022. She graduated from Corsicana High School in 1962. In that same year she married and moved to Arlington Texas where she made her home for the rest of her life.
Oleta worked for LTV, Shoreline Trailers and later the international offices of Salad Master. She loved traveling, working in the yard and all things family.
She was preceded in death by her daughter Aleta Rene DeRusha McMahon in 2007. Her father passed away in 1970 and her mother passed in 1998.
Left to cherish and share her memory is son Martin A. DeRusha Jr (Marty) and wife Neelam and their children Michael and Nora of Arlington Texas. She is also survived by Rene's children Brendon McMahon and Maddie of Colorado Springs, Co. Keely Rene McMahon of Dallas, Texas. and son in law Bruce McMahon of McKinney, Texas.
Oleta is also survived by her sisters Anita Spears of Plano formerly of Athens, Texas and Arline and Larry Bell of Dawson, Texas.
Many nephews, nieces, cousins, extended family and friends will cherish all the great memories we have of our lives together.

Visitation will be Saturday, December 3rd from 6-8pm at Griffin-Roughton Funeral Home.
Graveside Services will be 2:00pm Sunday, December 4th at Resthaven Cemetery
Notes:
Arrangements by Griffin-Roughton Funeral Home
The Corsicana Daily Sun - Fri., Dec 2, 2022
Submitted by Karen Rost
d/o Arlie Donald "AD) Williams and Effie Ann (Humphries) Williams
---
Bradley Neil Haynie
Nov 27, 1947 - Dec 4, 2022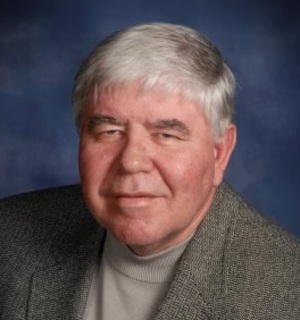 Corsicana lost a great man on Sunday, December 4 when Brad entered the mighty gates of Heaven. He was often referred to as Mr. Corsicana or Mr. Derrick Days because of his involvement in and love for his hometown.
Bradley Neil Haynie was born in Corsicana on November 27, 1947 to Johnie Neil Haynie and Geraldine Carden Haynie. He was raised in Corsicana and graduated from Corsicana High School where he lettered in football and Navarro College where he played baseball. He was known to his friends as Big Heart. He attended North Texas University and majored in Advertising Art before returning to Corsicana to help with the family business, Haynie Drilling Co. He managed Haynie Drilling as well as assisting with Haynie Towing for many years. Brad served in the US Army Medical Reserves for 5 years. He also was an officer for the Corsicana Police Department in the 70s. He was a member of Northside Baptist Church for over 60 years and served as a Deacon there. He loved listening to live music, especially his brother Byron. Brad was a hard-working well-respected businessman. He loved Corsicana and the people in it. He always had a big hug, kiss on the cheek, and a funny story or joke to share with everyone to make them smile. Brad always tried to stay positive and lead others to better our community by making it something to be proud of.

Brad has been involved in many community organizations and endowed with several special community awards including the following:

Corsicana Optimist Club-Past President
Corsicana Kiwanis Club- Past President
Corsicana and Navarro County Chamber of Commerce-Past President
2000-Honored for Derrick Days
2004-Chairman's Award
2008-Image Maker Award
2011-Arthur J Keeney Award
Corsicana Palace Theater Board-Past President
Warehouse Living Arts Center-Past President
Derrick Days Committee-25 years
Served as Chairman many of those years
Parade Grand Marshall-2012
Corsicana Main Street Board
2007 Anice Read Volunteer of the Year Award
Navarro County Planning and Zoning Commission
Corsicana Planning and Zoning Commission
Corsicana Preservation Foundation
Navarro County Historical Society Hall of Fame Inductee 2011
Corsicana Education Foundation Board
Corsicana Civil Service Board
Food For Fitness
DAR Community Service Award
Brad and Lori Haynie Day by the City of Corsicana

Brad was preceded in death by his parents, his brother Stephen Bruce Haynie, brother-in-law Mark Stroder, and infant great niece Ashlyn Carden Collier.
He is survived by his wife of 30 years Lori Haynie; his daughter Carly Haynie of Irving; daughter Sarah Haynie Sullivan of Corsicana; step daughter Neely Owen; sister Betsy Stroder of Corsicana; brother Byron Haynie of Corsicana; brother-in-laws and wives Lynn and Donna Packwood of Manchester, MO; James and Rochelle Packwood of Broomfield, CO, and Carl and Cindy Packwood of Shawnee, OK; numerous cousins, nieces and nephews, and treasured friends.
Visitation will be Thursday from 5:30-8 pm and the funeral service will be at 10:30 am Friday, December 9 both at Northside Baptist Church.

Memorials may be made to Northside Baptist Church Care Center 2800 N Beaton Corsicana TX 75110; Navarro Council of the Arts PO Box 683,Corsicana TX 75151; or The Humane Society of Navarro County PO Box 1734 Corsicana TX 75151.
Notes:
---
Earl Vista Wilson, Sr.
Dec 6, 1892 - Feb 6, 1965
Wilson rites
Earl Wilson, 73, a former Brazosport resident and retired Dow Chemical Co employee, died Feb. 6 and was buried in Corsicana the following day.
Wilson moved to Brazosport in 1943 and stayed until moving to Lancaster in 1961 following Hurricane Carla which severely damaged the Wilson's home in Clute.
Survivors include his wife, Winnie; three sons, Earl Jr and Carson of Dallas, and Harold Van Wilson of Houston.
Notes:
Oakwood Cemetery, Corsicana, Navarro Co., TX
h/o Winnie Lee (Karnes) Wilson; s/o Edward Tatum Wilson
---
Virginia (McCormick) Brackett
Apr 10, 1938 - Jan 30, 2023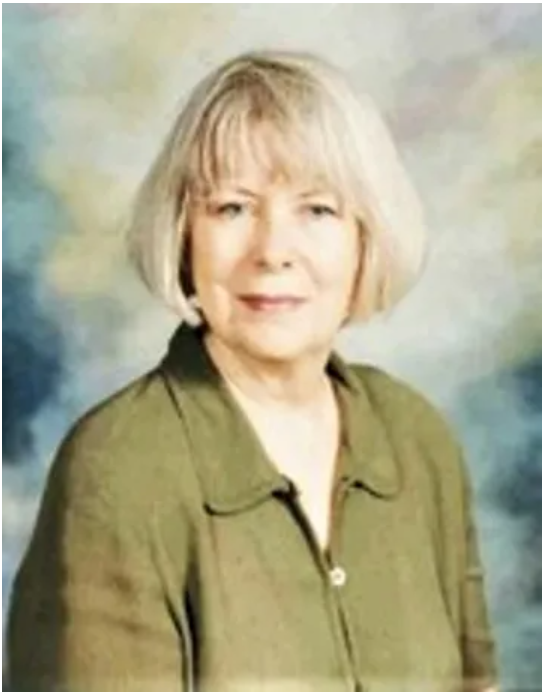 Virginia McCormick Brackett passed away January 30, 2023 at age 84 from Alzheimer's Disease. She was born to Beatrice Robinson McCormick and Estill Drue "Ditt" McCormick in 1938 in Corsicana, Texas. Virginia continued her family's tradition of leading projects and agencies benefiting those in need.

Virginia was reared in Navarro County, Texas. Her father served as mayor of Frost, Navarro County Judge, and school board president. When her father left to serve in WWII, her mother, Beatrice, served in his place as the first woman county judge in Texas and was the first woman grand jury foreman in Texas. Her parents published two weekly newspapers in Frost and Blooming Grove.

Virginia traveled by ship with her family in 1947 to live in Okinawa when her father served in the Army medical corps. She was so seasick on the return sail in 1951 on the U.S.N.S. General E.T. Collins she lost 20 pounds and never boarded a seafaring ship again.

After returning with her parents to Blooming Grove, she flourished in school and had tons of fun with her bestie, cousin Carolyn McCormick Beene. They were class officers, cheerleaders, One Act Play actors and students together at Blooming Grove High School and Navarro Junior College.

Virginia's marriage to Quinn Brackett in 1958 ended in divorce in 1981. Her daughters have fond memories of Virginia's dedication to them as a single mother while instilling the importance of earning a college degree.

Virginia's list of accomplishments is long. She worked for over two years on Lubbock's Bicentennial Observance Committee chairing the July 4, 1976 citywide celebration. She helped in the formal opening of Lubbock's Ranching Heritage Center. Other community service roles include: Chair of Volunteer Council of Lubbock State School; Lubbock Symphony Orchestra Board; Director of Children's Ministries, Commission on Education, Council on Ministries, and Administrative Board member of First United Methodist Church of Lubbock; Volunteer Coordinator of Planned Parenthood; Blue Bird and Campfire Girl leadership; Hostess for Operation Senorita for teacher college students from Mexico City; Coordinated Lubbock Arts Festival; President of Lubbock

Junior League and member of Area V Council; Led Multiple Sclerosis Society; Executive Director of South Plains Children's Shelter; Ten-year member of Texas Network of Youth Services Board of Directors; Appointed member of the Texas Lottery Commission's Charitable Bingo Advisory Committee.

After moving to Dallas in 2004, Virginia was a Court Appointed Special Advocate for three children, seeing them through to adoption. She became a Democratic election worker at the Northpark area polling place for several election cycles (and enjoyed helping George W. and Laura Bush early vote).

She loved cats, had a green thumb indoors and out, could fold a fitted sheet with ease, and was always reading a good book.

Her family is especially proud of Virginia's 20-year history as Executive Director of South Plains Children's Shelter, an emergency shelter directly caring for children rescued from neglect and abuse. She took over a small, rundown home that served as the shelter in 1984. Virginia worked with the volunteer board and small staff to expand, garner more community support, add assessment services, recreation, and learning opportunities. Virginia leveraged newly-legal charitable bingo to supplement the shelter's payroll obligations. A transitional living center was experimented with for youth aging out of the system. Virginia spearheaded fundraising for South Plains Children's Shelter to relocate to a large debt-free house with room for 16 children, with an additional backyard playground and basketball half court for residents and shelter offices on the second floor. This beautiful and safe home still stands in Lubbock today serving children in need.

When Virginia was Junior League of Lubbock president in 1974, the Judge Pat Moore Award was established and named for the trailblazing woman district judge. Virginia was quoted in the Lubbock Avalanche Journal, "Pat was ahead of her time on civil rights, including women's rights, and spoke out while others hardly dared to think. She paved the road for others...she has left a mark...she has inspired." Virginia's daughters believe this nicely summarizes their mom too.

Virginia spoke with quiet authority, a wonderful Southern accent, and fabulous dry wit so that everyone around her listened. She was smart and could summarize two sides of a discussion quickly, saving time and preventing conversations from getting out of hand. She was petite but mighty.

Virginia was a dedicated United Methodist with a foundation of John Wesley's theology and years of Disciple Bible Study. She sang in the Chancel Choir of First Methodist Lubbock and went on several fabulous international trips coordinated by organist, choir director and close friend, the late Gordon McMillan. Her choir trip to Thailand was the only time she appeared to be tall in photos.

She loved being a grandmother to her granddaughter and grandson.

The family thanks the caregivers at Arden Courts of Richardson, including Toni Allen, Mable "May" Okechukwu, and Maria Stuckey.

Virginia was preceded in death by sisters Drue Cartwright Ruja of Dallas/Los Angeles and Lina McGraw of Frost. She is survived by daughter Dinah Miller of Dallas and her husband Scott, grandchildren "Joan" Grace and Samuel, both of Austin, daughter Ginna Smith of Bastrop and husband Stan, sister Adelaide Hall of Dallas, sister Melissa O'Neal of Plano and husband Alvie, cousin Carolyn Beene of Dallas and many nieces and nephews.

The celebration of Virginia McCormick Brackett's life will be Saturday, March 11, 2023 at 10 am at Arapaho United Methodist Church, 1400 W Arapaho Rd, Richardson, TX 75080, where she was a member. A reception will follow at the church. In memory of Virginia, donations may be made to North Texas Food Bank. www.ntfb.org
Notes:
Lubbock Avalanche-Journal
Submitted by Diane Richards
w/o William Quinn Brackett married Feb. 15, 1958 d/o Estill Drue "Ditt" McCormick buried in Rose Hill Cemetery, Blooming Grove, Tx. and Beatrice Maleon (Robinson) McCormick-George buried in Oakwood Cemetery, Corsicana, Tx.
---
Helga Suplita
Sep 8, 1935 - Oct 8, 2022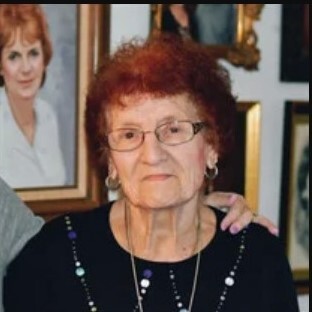 Helga Suplita passed away peacefully on October 8, 2022. Helga was born on September 8, 1935, in Berlin, Germany.
After immigrating to the United States from Germany in her early 20's, Helga settled at Dyess Air Force Base in Abilene, TX. After a few years, Helga moved to Santa Ana, California to pursue a career with Sears, Roebuck, & Co. After a 33-year career with many different titles, she retired and moved back to Texas, specifically Corsicana, to be with her family. Helga began working for Collin Street Bakery shortly after moving to town. She enjoyed her time taking fruitcake orders from people around the world and making new friends. Helga also worked in the nursery at First Baptist Church where she was affectionately known as Oma and loved on many children for many years.
Helga is survived by her daughter Marjorie Bentz of Corsicana, granddaughters Jessica Bentz of Corsicana, Krissi Bentz of Corsicana, Rebecca Seale and husband Brian of Allen, sister Karin Roberts of Corsicana, brother-in-law Howard Phillips of Mesquite, niece Hope Elston and husband Terry of Garland, nephew Glenn Phillips of St. Louis, Missouri, niece Patty Fuller and husband Les of Blacksburg, VA, step-nephew Stan Roberts of Corsicana, and her most beloved cat Rosie.
Helga is preceded in death by her mother Martha Gross, sister Ingrid Phillips, son-in-law David Bentz, and nephew David Zenk.
Visitation will be held on Saturday, October 15 at 10 a.m. followed by a memorial service at 11 a.m. at Griffin Roughton Funeral Home in Corsicana.
In lieu of flowers, please consider donating to The Humane Society of Navarro County - PO Box 1734, Corsicana, TX 75151.

Notes:
---
Norman Conway Clark, Jr.
Nov 12, 1968 - Oct 9, 2022
On Sunday, October 9, 2022, Norman Conway Clark, Jr. a loving husband with 3 children and 5 grandchildren, suddenly passed away at age 53 in Kerens, TX.
Norman was born in Palestine, Texas to Willodean Elise and Norman Conway Clark, Sr. on November 12, 1968, and loved being a Texan with his three brothers. His father and his youngest brother both served in our US Military, US Army and US Marine Corps, respectively.
He attended and graduated Irving High School in 1987 and DeVry University in 1991 with a Bachelor of Science Degree in Electronics Engineering Technology (BS-EET). That same year he received a new drivers licensed stamped Commercial. Though his time "behind the wheel" was limited, he spent nearly 35 years in the transportation industry. This December, Norman would have raised a glass to celebrate 25 years of those years with JB Hunt Transport, where he ultimately became VP of Operations for the Final Mile.
Norman had many hobbies and interests, and he dove deep to educate himself. He was what some call a Lifetime Learner. He was a beekeeper, a brew master of Clark's Cove Lager and Rusty Weiner Ale, a fisherman, an avid cook making crepes Suzette, German potato salad, smoked brisket, and his famous Papa's Pancakes! He holds an Electrical License for appliance installation and is licensed as an amateur radio operator-Extra class. Of all his interests, outside God and his family, there is one that shined the brightest and it was being a Private Pilot. He was Instrument-Rated and in the process of earning his Commercial Pilot License. Norman enjoyed spending time with our military veterans, volunteering within his community, and learning more about aircraft new and old. He was extremely honored to be a Colonel in the Commemorative Air Force (CAF) and an active member of the Coyote Squadron keeping Aviation history alive for others to learn and appreciate.
Norman is best known for his generous heart. He loved his life, his family, his friends, and recognizing people's accomplishments. A person like Norman is what everyone needs, full of smiles and a doer of great deeds for others. Norman Conway Clark, Jr. is survived by his loving wife of 25 years, Jefferie Clark, 3 children and their spouses, Emily & Scott McCann, Brad Sanders and Bryan & Leana Sanders, with Grandchildren he loved and adored, Braden and Jesse Sanders, Dylan, Joey and Ella Grace McCann. He leaves 3 brothers and their wives, Larry & Vickie Clark, Jerry Clark, Troy & Alisa Clark and many beloved nieces, nephews, and cousins. Norman is preceded in death by his mother and father and his grandparents, Ernst & Annaliese Blaschke and Archie & Ollie Mae Clark.
Family, Friends, and those who lives were touched by Norman are invited to join his family for a Memorial Service on Saturday, October 15, 2022, at 2 p.m. at First United Methodist Church.
The family asks for any donations to honor Norman Clark go to Young Men's Service League-Heath Harbor Chapter www.ymslheathharbor.org. Checks can be mailed to YMSL Heath Harbor 523 Ridge Point Drive Heath, TX 75126.
Notes:
---
Joseph Anthony Collard
Aug 27, 1948 - Oct 7, 2022
Joseph Anthony Collard passed away Friday, October 7, 2022. Visitation will be Saturday, October 15th from 3-5 p.m. at Griffin-Roughton Funeral Home.

Notes:
------

After a courageous and difficult battle with oral and throat cancer, Joseph Anthony "Tony" Collard journeyed to his heavenly home on October 7, 2022.
Tony was born August 27, 1948, to Thelma and Lloyd Collard of Corsicana. He grew up in a large, loving family with four older brothers and two younger sisters, along with several aunts, uncles, and cousins. To them, he was "Bubba." He was funny, mischievous, ornery, and protective, but always caring.
On August 5, 1972, he married Martha Snowden, and together they raised two daughters, Kelley and Brandi. Martha and "the girls" were the light of his life, and he was a devoted husband and father. Their home was always filled with love and laughter. Tony and Martha recently celebrated their fiftieth wedding anniversary surrounded by their friends and family.
Tony was a well-liked and well-respected member of the community. He had a quick wit and a sharp sense of humor, which he retained throughout his illness, writing jokes on his dry erase board when he lost his voice.
Tony loved cooking and sharing meals with his family, and the kitchen was his domain. Whether it was as simple as having a pizza ready when his daughters came home from a date or as elaborate as preparing a holiday feast, he always nailed it to perfection.
Tony was preceded in death by his parents; his brothers, Richard, Glenn, and Jackie Dunlap; and his daughter, Robin. He is survived by his wife, Martha; his daughter Kelley and her husband Alan; his daughter Brandi and her husband Scott; his granddaughter Jillian; his grandson Spencer; his brother Kenneth; his sisters Sarah and Cheryl; and numerous cousins, nieces, nephews, and dear friends.

Kelley and Brandi would like to express their gratitude to their aunts, Sarah and Sallie, their cousin Teresa, and family friend Mitch Prowell for their help and support; to the staff at Heritage Oaks, Guardian Home Health, and Bristol Hospice for their compassionate care; to Father Leon Duesman for his spiritual guidance; and to Doctor David Kang for his extraordinary surgical skill.

In lieu of flowers, the family requests donations be made to James L. Collins Catholic School or another charity of your choosing.

May the Lord support us all the day long, till the shades lengthen and the evening comes, and the busy world is hushed, and the fever of life is over,
and our work is done. Then in his mercy may he give us a safe lodging,
and holy rest, and peace at the last.

Notes:
Griffin-Roughton Funeral Home
---
Johnnie Dell (Powell) Chancellor
Sep 18, 1928 - Nov 28, 2022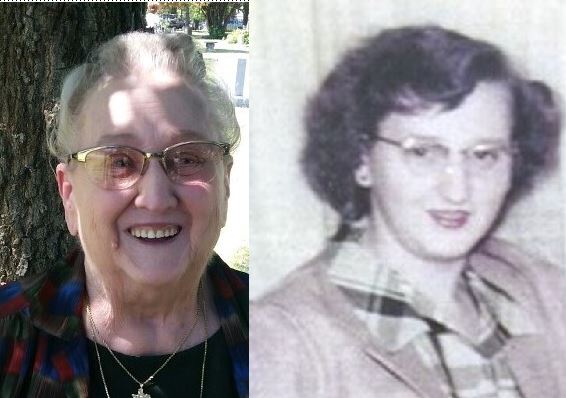 Johnnie Dell Chancellor, Wife, Mother & Nannie passed away Monday, November 28, 2022 at home in Corsicana, Texas. She was 94 years old.

Johnnie was born on September 18, 1928, in Grapeland, Texas to Johnnie "Fat Daddy" & Annie "Mama" Powell. She attended High School in Oakwood, Texas, attending most of the reunions there & staying in touch with old schoolmates.
On February 28, 1948, Johnnie married the love of her life, Robert H. Chancellor and for the next 40 something years Bob & Johnnie worked with several churches in Teaxs, Oklahoma, Arkansas & New Mexico.

In the late 1980's & early 1990's, Bob & Johnnie retired to the Granbury, Texas area where they lived together until Bob's passing in April of 1994. After Bob's passing, Johnnie visited with family, spending Christmas's with family at different locations many with her sister Madiline who she also traveled with extensively all over the US & Australia.

In the early 2000's Johnnie moved to Corsicana where she joined the Newcomers Club making many new friends. She also became a regular at the swimming pool at the YMCA for several years. Many people also know her as Miss Johnnie at Westside Storage in Corsicana.

Johnnie was an active member of the Church of Christ since 1950.

Survivors include her son, Mark Chancellor, his wife Gerrie. As well as grandsons Cody & Steven and a granddaughter Dena.

She touched many lives & will be missed dearly.

To honor Johnnie's life, a visitation was held Friday, December 2, 2022 from 10am to11am at Corley Funeral Home. Funeral services followed at 11am in the Magnolia chapel with Wayne Fussell and Melvin Blalock officiating. Burial was at 2pm at Acton Cemetery in Acton, Texas.
Notes:
---
Marjorie (Peter) Leinfelder
Aug 20, 1933 - Nov 8, 2022
Marjorie Peter Leinfelder, 89 years old of Burnet, TX, passed away on Tuesday, November 8, 2022. Marjorie was born on August 20, 1933, in Silver Spring, MD to parents, Walter and Marjorie Peter. She was preceded in death by her parents and husband of 65 years, Edward Joseph Leinfelder. She is survived by her son, Leonard, daughter Beverly Leinfelder, son Ronald and his wife Ellen, grandsons, Brian and James Leinfelder, Brian's wife Andrea and great-grandson, Brady. She is a beloved mother, grandmother and great-grandmother and will be sorely missed by her family and friends.
Marjorie grew up in Silver Spring, MD and attended school in Saint Mary's County. She met Edward while working and they married on June 13, 1953. Following the marriage, they relocated to Philadelphia, PA, while Edward served in the Army Reserve. Following completion of his military service, they moved to Dallas, TX in 1958, where they raised their family until Edward's retirement in 1993. They then moved to Dawson, TX where they enjoyed raising cattle and joined the local Lion's Club to participate in community events.
Funeral services will be held at 11 a.m. on Friday, November 11th at Griffin-Roughton Funeral Home. There will be no graveside services. Her family asks for donations to the Parkinson Foundation (WWW.Parkinson.org) in her name in lieu of flowers.
Notes:
---
Levy Eugene Price
Aug 28, 1945 - Nov 15, 2022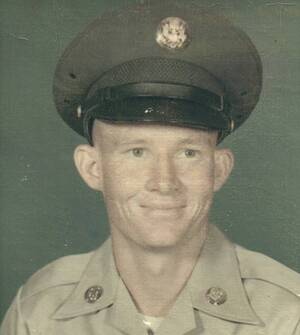 Levy Eugene Price, 77, arrived at his heavenly home on November 15, 2022, at 5:34 am. Gene, as he was known, began life in Pursley, TX, with his parents, Arice Truss and Floy Nellenie Price, on August 28, 1945. He grew up in Dawson and later moved to Corsicana where he graduated from Corsicana High School in 1964.

Gene accepted Jesus Christ as his Savior at a young age and, alongside his wife Martha, attended Believer's Bible Church for 23 years.

After serving in the Air Borne division of the Army for 7 years, he worked at Corsicana icons; Dr. Pepper, Adams Hat Factory, Commadore, Tom's, and Collin Street Bakery.

He was preceded in death by his parents and brother's Lynn and Richard Price.

Survived to cherish his memory are his loving wife of 23 years, Martha, their combined four children, their three spouses, seven grandchildren, four great-grandchildren, and his brother Danny and wife, Melinda.

Believers Bible Church, at 2400 N. Bowie Dr., will host a dinner and memorial service for family and friends on Sunday, December 4, 2022, beginning at 12:00 pm.

In lieu of flowers, the family asks that contributions be made to Samaritan's Purse (www.samaritanspurse.org), or the local Salvation Army.
Notes:
---
Melinda Jo Mayo
Jan 29, 1958 - Nov 25, 2022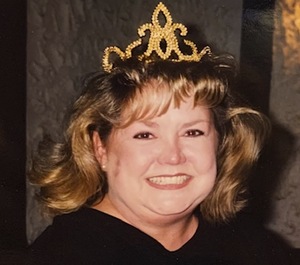 Melinda Jo Mayo passed away November 25, 2022. Born in Sherman, Texas on January 29, 1958, she was the daughter of John and Marvis Mayo. Proceeded in death by her parents, Melinda is survived by her step daughter, Jennifer Nay, and three brothers, Larry and wife Nancy Mayo of Bullard, Jim Mayo of Waxahachie, and Tony and Brenda Mayo of Spring, Texas, as well as seven nieces and nephews.
A graduate of Kerens High School and The University of Texas in Austin, she was a professional forensic accountant. Melinda worked for many years as a contractor to some of the largest organizations in Texas, including USAA, the Texas Lottery, and the Texas Railroad Commission. Among her interests, she loved the Texas University football team, never missing a game at home or away. Several years ago, she traveled to Hawaii with her husband to support her beloved Longhorns. As an ardent fan, she considered herself an expert on UT coaches and team strategies. She rarely approved of either.
Melinda had a sharp wit and a great sense of humor. She could hold her own in any debate and, as her brothers would quickly admit, she usually prevailed in any sibling argument. Her creative side was best demonstrated through her cooking skills. An invitation to one of her home-cooked meals was a great treat. She was often asked for her recipes which she was generous to share. Most were country style dishes handed down by her mother. Melinda was considered a very special friend by many in Austin and Kerens. She will be greatly missed especially around Christmas when she always went all out to decorate her home and the homes of some of her best friends. Her peanut brittle and fudge were the best!
If desired, please contribute to a charity of your choice in lieu of flowers. A graveside service is being planned and the date will be announced when arrangements are made.
Notes:
---
Pamela Lynn (Cornell) Smith
Jul 14, 1961 - Dec 5, 2022
Pamela Lynn Smith was born in San Francisco, CA to Robert and Darline Cornell on July 14, 1961. She passed away on Monday, December 5, 2022, in Richland, Texas.
She is survived by Clinton Paul Owen and Millie Cornell, her children, Brenda Stone, Cindy Black and Robert Mayall, siblings Debbie Unison, Eric and Jerry Cornell and her 7 grandkids.
She graduated from South Grand High and worked in the service industry and was a long-time employee of Braums where she made many friends and touched all with her large heart.
Services will be held at 1:00pm on Saturday, December 17th the LDS Church 3800 Emhouse Rd Corsicana, Texas 75110.
An online guest book is available at www.griffin-roughton.com
Arrangements by Griffin-Roughton Funeral Home
Notes:
---
Emmett Wilburn "Willy" Raby
Apr 8, 1927 - Nov 27, 2022
Emmett Wilburn (Willy) Raby passed away on November 27, 2022, at the age of 95. He was born on April 8, 1927, in Mexia, Texas to the late Eddie Ceb and Eula Mae Raby. Willy is preceded in death by Ann Kenner Raby, Ruby Barker Raby, son Fredrick Raby and grandson Richard Davidson. He is survived by daughter Lynda Davidson and husband Mike; daughter-in-law Penny Raby and partner Randy; grandchildren D'Anna Hebert and husband David; Kenneth Davidson and wife Tricia; Casey Cole and wife Brittney; great-grandchildren Addie, Kate, Ava and Emmett, his namesake.
Willy was a Corsicana native where he played football and basketball throughout high school. He served honorably in the United States Navy during World War II. He attended Navarro College in Corsicana and Daniel Baker College in Brownwood, playing football for both. He graduated with a B.S. and then an M.S. of Education from Sam Houston State University.
From 1952 to 1980, Willy coached football, track and cross-country in the Pasadena ISD. He then retired and moved to Richland, Texas to become a rancher, as well as coach track in Mildred, Texas. Following his dream of living in New Mexico, he moved to Capitan where he continued ranching. Once again, he followed his passion for coaching, leading the girls track and field team to three back-to-back state championships.
Willy received many trophies and accolades throughout his career. In 2012, he was inducted into the Texas Gulf Coast Scholastic Track and Field Hall of Honor. Then, in 2022, he was inducted into the Pasadena ISD Athletics Hall of Fame, the highlight of his coaching career.
While coaching was his passion, he also enjoyed fishing, hunting, ranching, and watching "Ol" cowboy shows. His attitude to "keep on keeping on" and his determination to never give up served him well. His greatest accomplishment was being a wonderful father and Pop-O to his family. He will be deeply missed by family, friends and all who knew him.
A celebration of his life will be held on January 7, 2023, at 11:00 a.m. at Corley Funeral Home, 418 N. 13th Street, Corsicana, Texas 75110. Dr. Skip Pilgrim will officiate with a reception following.
In lieu of flowers, memorial donations may be given to St. Jude Children's Research Hospital.
Notes:
---
Lola Mary (Jackson) Rash-DeMoss
Jul 25, 1917 - Dec 21, 1977

Mrs. DeMoss

Funeral will be at 10:30 a.m. Friday at the Corley Funeral Home for Mrs. Lola Mary Rash DeMoss, 60, of Corsicana, who died Wednesday in Memorial Hospital. The Rev. B. W. Johnson will officiate, with burial in the Hopewell Cemetery.

She was a native and lifelong resident of Navarro County.

She is survived by two sons, Donald G. Rash of Oklahoma City; Beauford G. Rash of Dallas; five grandchildren; four brothers, Jimmie Jackson of Corsicana; Bobby Jackson of Tehuacana; Eldridge Jackson of Houston; and Clyde Jackson of Dallas; and by one sister, Mrs. Barbara Harris of Irving.

Notes:
The Corsicana Daily Sun - Wed., Dec 21, 1977
Submitted by Diane Richards
1st husband Reuben Marshall Rash married Sep 30, 1933 2nd husband unknown DeMoss; d/o Henry Clyde Jackson & Allie Mae (Mahoney) Jackson
---
Laught Ervin Farmer
Jan 22, 1937 - Feb 23, 1977

Laught Farmer

Services will be at 2 p.m. Saturday at the Corley Funeral Home Chapel for Laught Farmer, 40, who died Wednesday in Memorial Hospital.

The Rev. W. W. Bryant Jr. and the Rev. Peter Kach will officiate, with burial following at Hopewell Cemetery.

He was a native of Eureka.

Survivors include his mother, Mrs. Katie Farmer of Corsicana; five sisters, Mrs. Clara Lee Williams and Mrs. Maxine Just, both of Corsicana, Mrs. Ruth Slaughter and Mrs. Sam Jackson both of Mexia and Mrs. Beulah Mae Kerzee of Corpus Christi; and a number of nieces and nephews.

Pallbearers are Troy Porter, Billy Willy Williams, Tommy Potter, Allen Potter, Doyle Derden, Bud Batchelor, David Price and Alton Ratliff.

Notes:
-----

Laught Farmer

Services for Laught Farmer scheduled for Saturday have been changed to 2 p.m. Friday at the Corley Funeral Home Chapel.

He died Wednesday at Memorial Hospital.

The Revs. W. W. Bryant Jr. and Peter Kach will officiate, with burial following at Hopewell Cemetery.

Among the survivors are his wife, Evelyn.

Notes:
---
Arnold Loyd Shields
Mar 18, 1910 - Oct 10, 1977

A. L. Shields

Services will be at 3:30 p.m. Wednesday at the Corley Funeral Home Chapel for A. Loyd Shields, 67, resident of Corsicana, who died Monday in Memorial Hospital.

Burial will be at Hopewell Cemetery.

He was a native of Mildred, lived in Corsicana 15 years, and a retired welder.

Survivors include a son, J. L. Shields of Houston; three grandchildren, two sisters, Mrs. Effie Bonner of Corsicana and Mrs. Luther Greer of Eureka and a number of nieces and nephews.

Pallbearers are W. M. Montgomery, Willie Hodge, Dick Everett, Tiny McMullan, Clayton Kent, Bob Lee, Charles Harris and Roy Shields.

Notes:
The Corsicana Daily Sun - Tues., Oct 11, 1977
Submitted by Diane Richards
h/o Ina (Burns) Shields. Married Jul 20, 1920; s/o William Billingsley "Dock" Shields & Kate Williams "Katie" (Batte) Shields
---
Sally Ward
May 1, 1906 - Oct 4, 1977

Mrs. Ward

Services are pending at the Calhoun Funeral Home in Corsicana for Mrs. Sallie Ward, 71, who died at Doctors Community Hospital in Fort Worth Tuesday.

Survivors include a daughter, Mrs. Aula Josephine Garrity.

Notes:
------

Miss Ward

Services will be at 2 p.m. Sunday at the Calhoun Funeral Home in Corsicana for Miss Sally Ward, 71, resident of Fort Worth and formerly of Winkler, who died Monday at Doctors Community Hospital in Fort Worth.

Bro Sanders, Jehovahs Witnesses minister, will officiate with burial following at Pleasant Hall Cemetery in Winkler.

Survivors include three brothers, Jake Ward and Joe Bailey Ward both of Winkler and Davie Govan of Fairfield; a sister, Mrs. Eula Josephine Garrity of Fort Worth.

Pallbearers are Vernice Garritty, Willie Garritty, James Garritty, Wilbur Calhoun, Norris Warren and C. L. Parramore.

Notes:
---
Oather Bryant
Sep. 25, 1914 - Oct. 1, 1977

Oather Bryant

Services will be at 1 p.m. Saturday at the Beulah Baptist Church in Wortham for Oather B. Bryant, 63, resident of Wortham, who died Saturday in Dallas Veterans Administration Hospital.

The Rev. Neal will officiate with burial following at Pleasant Hall Cemetery in Winkler.

He was a World War II Veteran.

Survivors include three brothers, Alvin Bryant of Wortham, Columbus Bryant of Shamrock, and Willie Bryant of Wichita Falls; a sister, Mrs. Katie Betts of Wortham; a step-daughter, Mrs. Nora Collins of Dallas, and four step-grandchildren.

Arrangements are with Calhoun Funeral Home in Corsicana.

Notes:
---
Vernon Johnson, Sr.
Jun. 8, 1931 - Oct. 17, 1977

Vernon Johnson

WINKLER—Services will be at 2 p.m. Saturday at Pleasant Hall Baptist Church in Winkler for Vernon Johnson, 47, who was pronounced dead on arrival to All Saints Hospital in Fort Worth Monday morning.

The Rev. L. L. Sheffield will officiate, with burial following at Pleasant Hall Cemetery in Winkler. Arrangements are with Calhoun Funeral Home in Corsicana.

He was a resident of Fort Worth and native of Navarro County,

Survivors include a daughter, Miss Theresa Johnson, of Fort Worth; his mother, Mrs. Emma Haynes of Corsicana; a brother, Lonnie Johnson of Fort Worth, and other relatives.

Pallbearers are Van Johnson, George Johnson, Ronald Bason, Del Johnson, Melvin Johnson and Donald Johnson.

Notes:
---
Richard Hillary
Apr 2, 1919 - Jul 28, 1977

Richard Hillary

DALLAS—Services for Richard Hillary, a former resident of Navarro County will be at 11 a.m. Monday in the Munger Ave. Baptist Church in Dallas. Burial will be in Pleasant Hall Cemetery in Winkler.

He is survived by one brother, Booker T. Hillary of Berkley, Calif., and by one sister, Mrs. Mattie Clayton of Dallas.

Local arrangements are with Ross and Johnson Mortuary.

Notes:
---
R. D. Hamilton
Dec 28, 1904 - Dec 28, 1975

R. D. Hamilton

Services will be at 2 p.m. Tuesday at the Second Avenue Baptist Church for R. D. Hamilton, 71, resident of Corsicana, who died Sunday in Memorial Hospital. The Rev. Gene Gardner will officiate, and burial will be at Hamilton Beaman Cemetery.

Arrangements are with Corley Funeral Home.

He was a native of Oklahoma, a mechanic, and a member of the Second Avenue Baptist Church.

Survivors include his widow, Mrs. Mary Hamilton of Corsicana; a son, Virgil F. Hamilton of Waco; a daughter, Mrs. Ruth Schoonover of Angleton; five grandchildren; five great-grandchildren; a brother, T. W. Hamilton of Roswell, N.M.; and a number of nieces and nephews.

Pallbearers will be Frank Leathers, Leroy Barton, Johnny Rhodes, Charlie Ellington, Ray Dixon and Earl Bonner.

Notes:
The Corsicana Daily Sun - Mon., Dec 29, 1975
Submitted by Diane Richards
h/o Mary Lillian (VanDyke) Hamilton; s/o Edwin Rufe Hamilton & Nancy Elizabeth (Turner) Hamilton (Nancy is buried in Oakwood Cemetery, Corsicana, TX
---
Robert Wiley "Bobby" Jones
May 2, 1928 - Oct 23, 1975

Bobby Jones

Services will be at 2 p.m. Sunday at the Corley Funeral Home Chapel for Bobby Jones, 47, resident of Rt. 3 Corsicana, who died Thursday in Memorial Hospital after a long illness. Burial will be at Hamilton Beeman Cemetery.

He was a native of Richland and veteran of World War II.

Survivors include his widow of Corsicana, three daughters, Miss Vicki Garcia of Corsicana, Beverly Ann Wood and Sheryl Ann Wood of Dallas; six grandchildren, four brothers, Lee Jones and James Jones both of Corsicana, Grady Jones of Sweetwater, and Wayne Jones of Florida; three sisters, Mrs. Ethel Boulware of Snyder, Mrs. Dorothy Berryhill of Rascoe, and Mrs. Sadie Price of Abilene.

Pallbearers include James Jones, Ricky Jones, Louis Garcia, Sonny May, Larry Dale Boulware and Wayne Sturdvant.

Notes:
---
Roger Q. Mills Richards
Aug 19, 1889 - Aug 9, 1975

R. M. Richards

Funeral arrangements are pending at Corley Funeral Home for R. M. (Roger) Richards, 85, retired Dr. Pepper employe who died Saturday at a local nursing home.

He is survived by his widow, Mrs. Katherine Richards of Corsicana; a son, G. W. Richards of Dickinson; a daughter, Mrs. Eben E. Stover of Corsicana; two grandchildren and one great-grandchild; and a sister, Mrs. Allie Treadway at Cordell, Okla.

Notes:
-----

R. M. Richards

Services were to be at 2 p.m. Monday at the Corley Funeral Home Chapel for R. M. (Roger) Richards, 85, who died Saturday in a local nursing home.

Rev. Maurice McLeroy was to officiate, with Burial to follow at Hamilton Beeman Cemetery.

Survivors include his widow, a son, a daughter, two grandchildren, one great-grandchild, and a sister.

Pallbearers include Don Richards, Tom Treadway, Kelton Dillard, Joe Wiley, Kenneth Martin, and R. T. Curry.

Notes:
---
Lois Hester (Roberts) McCullough
Dec 15, 1901 - Jun 5, 1975

Mrs. McCullough

Services will be held at 3:30 p.m. Saturday at the Corley Funeral Home Chapel for Mrs. Perry C. McCullough, 73, resident of Corsicana, who died Thursday.

Rev. Luther Crawford will officiate, and burial will be at Hamilton Beeman Cemetery.

She was a native of Cleveland County, Ark., had lived in Corsicana 30 years, and was a member of Missionary Baptist Church.

Survivors include her husband of Corsicana, two daughters, Mrs. Bonnie B. Phillips of Corsicana and Mrs. Pattie Everman of Grayson, Ky., three brothers, Paul Roberts and Ray Roberts of Warren, Ark., and George Roberts of Mesquite; three sisters, Mrs. Belle Nixon and Mrs. May McCain both of Warren and Mrs. Lela McMahon of Little Rock, Ark., seven grandchildren, 12 great-grandchildren, one great-great-granddaughter, and a number of nieces and nephews.

Grandsons will be pallbearers.

Notes:
---
Johnnie Lee Keller
Mar 3, 1903 - Nov 8, 1975

J. L. Keller

Funeral was at 2 p.m. today for J. L. Keller of Livingston. Keller, 72, died Saturday in Houston. He was buried in Hamilton Beeman Cemetery.

The Rev. David Williams officiated. Keller was survived by his wife, Mrs. Gladys Keller of Livingston; two daughters, Mrs. Donald Welch and Mrs. Mrs. Panda Weeks, both of Houston; seven grandchildren; three sisters, Mrs. Reuben Brown, Mrs. Beulah May Bibbs and Mrs. Excell McCrary, all of Corsicana.

Notes:
The Corsicana Daily Sun - Tues., Nov 11, 1975
Submitted by Diane Richards
1st wife Flora Gertrude (Wheat) Keller 2nd wife Gladys L. (Hutton) Keller Married Oct 2, 1970; s/o John Lionel Keller & Maggie Letta (Muirhead) Keller
---
Harvey Glenn Wallace
May 22, 1919 - Dec 25, 1975

H. G. Wallace

Services will be at 10:30 a.m. Saturday at the Griffin Funeral Home Chapel for Harvey G. Wallace, 56, resident of Barry, who died Thursday morning at Memorial Hospital. The Rev. James Eddins will officiate, and burial will be at Hamilton Beeman Cemetery.

Survivors include his widow, Mrs. Lavada Wallace of Ada, Okla.; a daughter, Mrs. Bessie Williams of West Memphis, Ark.; four grandchildren, three brothers, Dorman Wallace of Bryan, Exel Wallace and Dwaylon Wallace both of Irving; a sister, Mrs. J. C. Murray of Pursley.

Pallbearers include Terry Wallace, Rickey Murray, Doyle Murray, Bobby Lane, Goldman Blackman, David Mathis, Ronald Dent and Bobby Compton.

Notes:
The Corsicana Daily Sun - Fri., Dec 26, 1975
Submitted by Diane Richards
h/o Navena Lavadaner (Cooper) Wallace married Nov 29, 1939; s/o Rufus Jefferson Wallace & Helen Hauty Belle (Lane) Wallace
---
Henry Franklin Bowden
Jan 25, 1906 - Dec 24, 1975

Henry Bowden

Services were at 10:30 a.m. Friday at the Corley Funeral Home Chapel for Henry Bowden, 70, resident of Corsicana, who died Wednesday in Lewisville.

The Rev. Harold Lansford and The Rev. Jack Riley officiated, and burial was at Hamilton Beeman Cemetery.

He was a native of Chatfield, a Corsicana resident of Denton where he was employed with the Tobia Drug Co. prior to coming to Corsicana.

He was owner and operator of the Bowden Pharmacy here for 20 years and a member of the First Baptist Church.

Survivors include his widow of Corsicana, two daughters, Mrs. Bill Campbell and Mrs. Bob Jackson both of Denton; five grandchildren, his father, Will Bowden of Kerens; two sisters, Mrs. T. D. Clark and Mrs. Dudley Cameron both of Corsicana; and a brother, Bill Bowden of Houston.

Pallbearers include S. Fry, Lynn Sanders, Alonzo Turn, Curtis Patterson, Bryan Jordan, Alf Milligan, Bud Corsey, and Randy Nichols.

Honorary pallbearers were Jack Boyd, R. W. Smith, J. C. Wright, J. C. Dillard, Guy Henry, Avery Jackson and Lonnie Beasley.

Notes:
---
Timothy Bart Allred
B&D Sep 24, 1975

Timothy Allred

Graveside services will be at 10 a.m. Friday for Timothy Bart Allred, infant son of Mr. and Mrs. Timothy Allred. He died Wednesday in Memorial Hospital. Rev. Harold Lansford will officiate. Arrangements are with Corley Funeral Home.

Survivors include his parents of Corsicana, grandparents, Mr. and Mrs. Palmer Ray Allred of Corsicana, and Mr. and Mrs. Alvin Waller, Jr. of Corsicana.

Notes:
---
Audrey Vernon Stroud
Jun 1, 1895 - May 30, 1975

A. V. Stroud

ARLINGTON—Graveside services will be held at 4 p.m. at the Hamilton Beeman Cemetery Sunday for A. V. Stroud who died here Saturday.

J. C. Bristow will officiate the services.

Stroud was a former resident of Corsicana and had lived in Arlington for 17 years.

Survivors include his wife, Mrs. A. V. Stroud of Arlington; two sons, Roger Stroud of Dallas and Eugene Eubanks of Gilchrist; three daughters, Mrs. Dora Lou Payne of Grand Prairie, Mrs. Peggy Benedict of Duncanville, and Mrs. Leroy Whitfield of Dallas; and several grandchildren and great-grandchildren.

Notes:
The Corsicana Daily Sun - Sun., Jun 1, 1975
Submitted by Diane Richards
1st wife Eva Irene (Shell) Stroud-Lee buried in Younger Cemetery 2nd wife Josephine (Blair) Eubanks-Stroud; s/o James Franklin Stroud & Dora Melvina (Fitzgerald) Stroud
---
Claude Bailey "Red" May
Jul 21, 1905 - Nov 17, 1975

C. B. May

Services will be at 2 p.m. Wednesday at the Corley Funeral Home Chapel for C. B. (Red) May, 70, resident of Corsicana, who died Monday in Paulyne's Convalescent Home. Burial will be at Hamilton Beeman Cemetery.

He was a resident of Corsicana 23 years, and a retired insurance salesman.

Survivors include four brothers, E. V. May and W. O. May, both of Corsicana, K. A. May of Trinidad and C. M. May of Lamesa; and a sister, Mrs. Evelyn Lawhenors of Galveston.

Pallbearers will be members of the Fundamental Baptist Church.

Notes:
---
Marci Belle Gorden
Jun 15, 1974 - Mar 3, 1975

Marci Gorden

Funeral services are pending at Corley's Funeral Home in Corsicana for Marci Bell Gorden, nine months, who died late Monday in the Children's Hospital in Dallas.

She was the daughter of Mr. and Mrs. Timothy Gorden of Corsicana.

Her grandparents are Ethelene Gorden and Mr. and Mrs. Charles Phillips, all of Corsicana; great-grandparents are Mr. and Mrs. W. C. Abbe of Corsicana and Mr. and Mrs. B. W. Phillips, all of Corsicana; and great-great-grandparents are Mr. and Mrs. Perry McCollum and Mrs. Nora Abbe, all of Corsicana and Mrs. Stella Crocker of California.

Notes:
---
Margaret Elizabeth (Pryor) Bonner
Sep 18, 1911 - Mar 21, 1975

Mrs. Bonner

Funeral services will be held at 2 p.m. Sunday at the Griffin Funeral Home Chapel for Mrs. Elizabeth Bonner, 63, of Angus, who died Friday night in the Wortham hospital. The Rev. B. J. Grimes will officiate, assisted by Rev. Olan Bonner. Burial will be in Hamilton Cemetery.

She was a native and lifelong resident of the Corsicana area and a member of the Angus Baptist Church.

Surviving are her husband, Lowell Bonner of Angus; a daughter, Mrs. Betty Ann Gallagher of Corsicana; a granddaughter, Dona Releine Gallagher of Corsicana; and several nieces and nephews.

Pallbearers will include Johnny Craig, Neil Donaho, Alvis Miles, Francis Baldauf, Pete Crespo and O. D. Bailey.

Notes:
---
Lorene (Parker) Hollingsworth
Sep 30, 1905 - Feb 3, 1975

Services are pending at Corley Funeral Home for Mrs. Elmo G. (Lorene) Hollingsworth of Corsicana who died Monday morning at Memorial Hospital.

Survivors include a son, Don Hollingsworth of Powell; a daughter, Mrs. Jerry Bradley of Corsicana; four grandchildren, and other relatives.

Notes:
-----

Funeral services were to be held at 3:30 p.m. Tuesday at the Corley Funeral Home Chapel for Mrs. Elmo G. Hollingsworth, 69, who died Monday at Memorial Hospital.

The Rev. Harold Lansford and Rev. Elvis Egge were to officiate. Burial was to be in the Hamilton Beeman Cemetery with nephews as pallbearers.

She became ill while at work at Aston's Dairy Way Store and died shortly afterwards at the hospital. A native of Elkhart, she had resided in Corsicana a number of years and was a member of First Baptist Church.

Surviving are her husband, Elmo G. Hollingsworth; a son, Don Hollingsworth of Powell; a daughter, Mrs. Jerry Bradley of Corsicana; two brothers, Joe Bailey Parker and Jack Parker, both of Elkhart; two sisters, Mrs. Estell Paxton of Elkhart and Miss Dale Parker of Tyler; and several nieces and nephews.

Notes:
---